Jewels & Time: Collectors assemble for a conversation on baubles and watches
The event organised by Singapore Tatler and CNA Luxury at ION Sky hosted a passionate exchange about fine jewellery and timepieces.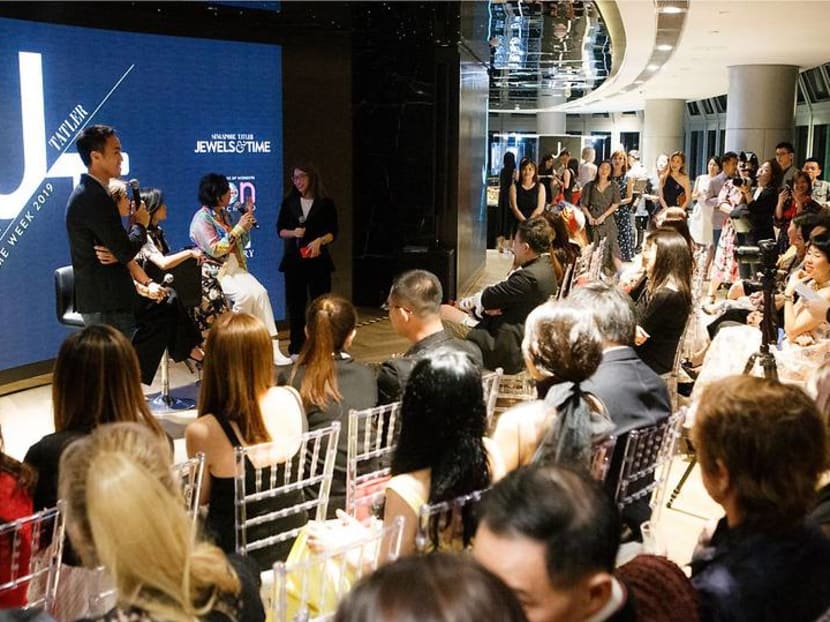 Like-minded collectors were brought together by their love for jewellery and watches on Aug 29 for Jewels & Time, an Access event jointly organised by Singapore Tatler and CNA Luxury at ION Sky.
Organised by CNA Luxury and Singapore Tatler, the recent Jewels & Time event at ION Sky was a gathering of guests who shared their passion for watches and jewellery.
The evening featured a friendly "debate", which saw Singapore Tatler editor Terence Lim and CNA Luxury editor Aaron De Silva, as well as watch enthusiasts Samuel Tan and Anthony Yong, discussing the value of classic watches versus avant garde timepieces.
Jewellery collectors Renee Tan, Fanty Soenardy, and Sonia Ong were also called to the hot seat for a quick-fire Q&A session that brought lots of laughter from the floor.
The revelry continued late into the night as the guests caught up over canapes and sweet treats beautifully laid out by Creative Eateries and champagne, accompanied by stunning views of the city skyline.