Love the luxury hotel aesthetic? Take a cue from designer du jour Andre Fu
Emulate the elegance of hotel interiors at home with Andre Fu's design playbook.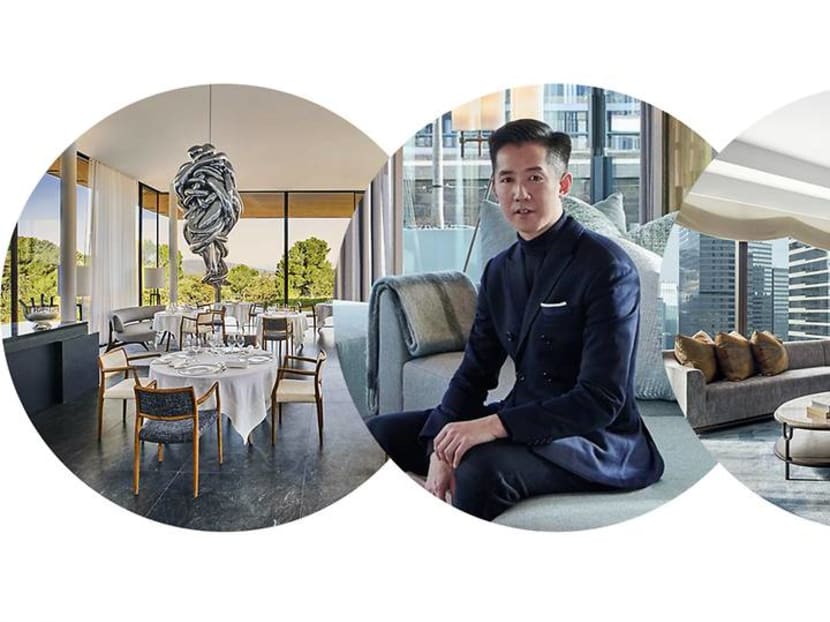 Palatial bathrooms, plush beds and 24-hour butler service – these are a few reasons why many of us dream of living in hotels. These stylish cocoons allow us to escape reality, and with the blurring of design lines between luxury hotels and residences, it has become much easier to bring the five-star experience home. Hotels are slowly shedding their formality and embracing a more domestic atmosphere, an evolution that interior architect Andre Fu has helped shape through the years. 
With a philosophy of "relaxed luxury", his internationally-acclaimed design practice AFSO is especially adept at injecting an elegant, lived-in quality even to the most sterile of settings. "I believe relaxed luxury goes beyond the traditional perception of luxury, which is typically associated with formality and superficial glamour. I'm much more inspired to create experiences that are honest and personal, and allow people to connect with their inner sensibilities," said Fu. 
If that sounds exactly like the space you'd like to create, then look no further than AFSO's notable projects for design inspiration. His latest creations include the St Regis Hong Kong, which opened its doors on Apr 11, as well as Chef Julien Royer's first restaurant outside Singapore, Louise, launching in Hong Kong in Jun 2019. If a renovation is not on the cards, don't fret: Andre Fu Living has released a furniture collection at the Milan Furniture Fair that will help you introduce Fu's finesse into your abode. 
ELEGANT FAMILY HOME
THE WALDORF ASTORIA, BANGKOK
The expectations were high for the first Waldorf Astoria hotel in Southeast Asia, and this stunner in Bangkok lives up to expectations. Although housed in a decidedly modern building, Fu was able to create a timeless, romantic interior inspired by the Art Deco leanings of the original Waldorf Astoria New York. From the decadent brass touches to the dramatic grand staircase, his tasteful approach in reinventing classic design elements works as an ideal blueprint for an impressive family home. 
Design Tip – Up your minimalist game by going for furniture pieces with rounded edges. Sinuous lines both soften a space and add visual interest to an interior, making a sleek room look more welcoming.  
Waldorf Astoria Bangkok, 151 Ratchadamri Rd, Khwaeng Lumphini, Khet Pathum Wan, Krung Thep Maha Nakhon 10330, Thailand 
URBAN PIED-A-TERRE
THE UPPER HOUSE, HONG KONG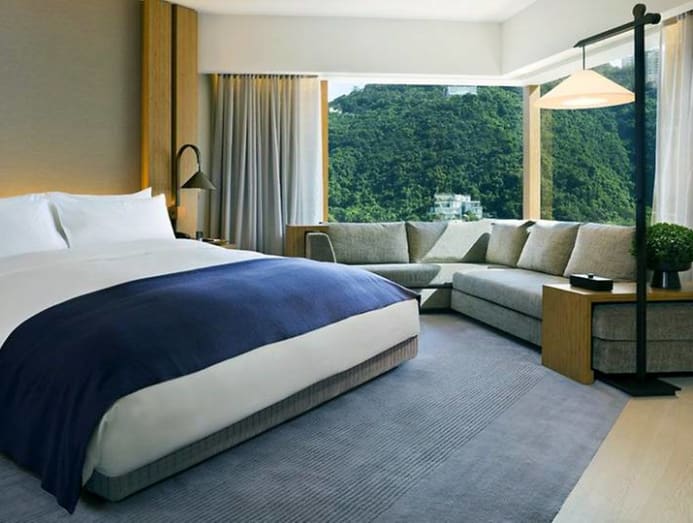 The Upper House is the landmark commission that first put Andre Fu on the map. Years later, this House Collective hotel looks just as beautiful as when it first launched. An urban oasis above the city, it commands fierce loyalty from guests, with many tastemakers calling this their Hong Kong home. What's their secret? A magical sense of calm permeates all the spaces, which Fu achieved by employing a neutral colour palette and a host of natural materials. That, plus the impeccable service led by gregarious General Manager, Marcel Thoma. 
Design Tip – Splurge on your bathroom and walk-in closet – even entry-level rooms in this property allocate ample space for this sanctuary. 
The Upper House, Pacific Place, 88, Queensway, Admiralty, Hong Kong
RELAXED PENTHOUSE
THE BERKELEY, LONDON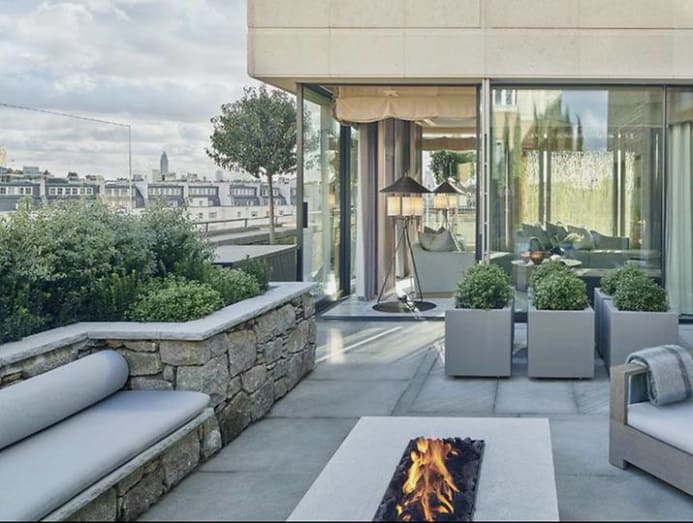 It overlooks London's most sought-after neighbourhoods, yet it feels incredibly grounded – that's precisely the charm of the newly-renovated penthouses of The Berkeley, a legendary century-old hotel sandwiched between Belgravia and Knightsbridge. Swathed in peaceful pastel tones and clad in luxurious materials, both the Grand Pavilion and Crescent Pavilion penthouses have a welcoming warmth and cosiness that is characteristic of Fu's style. Warning: Check in and you may never want to leave.
Design Tip – Create continuity by dressing your outdoor areas in relation to your interiors. In this case, the wraparound terrace is decorated with plush materials and a soft colour palette instead of going overly tropical. 
The Berkeley, Wilton Place, Knightsbridge, London, SW1X 7RL, United Kingdom
POSH COUNTRY HIDEAWAY
VILLA LA COSTE, PROVENCE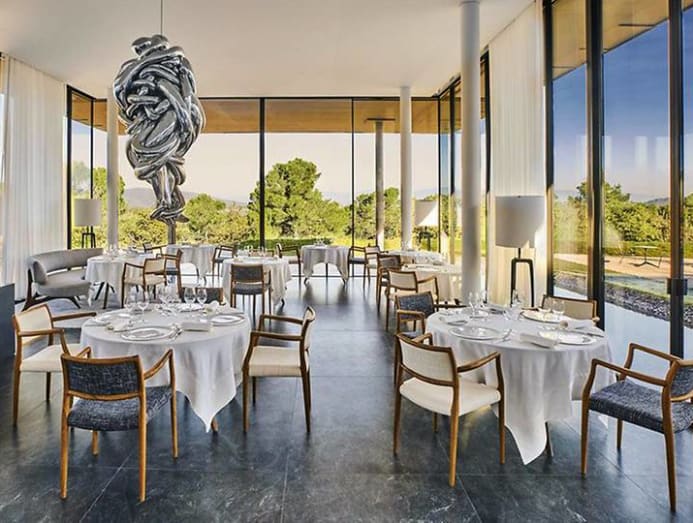 "My goal was to embrace the Provencal spirit in a contemporary and relevant way – the juxtaposition of textures and the purist quality of various intimate spaces was borne as a result of such exploration," said Fu about the process of designing this special "art farm" in Aix-en-Provence. Villa La Coste is one of Europe's most unique hotels – the surrounding estate houses art and architecture projects by Tadao Ando, Louise Bourgeois, Frank Gehry, Damien Hirst and Renzo Piano. Fu, who designed the hotel's public spaces, endeavoured to create a foil that allows nature and art to have equal pride of place. Light-coloured walls, generous ceiling height and streamlined furniture help put the focus on the collection and the stunning setting. 
Design Tip – When creating a country home, don't forget to inject a sense of place. Floor-to-ceiling windows frame the beautiful scenery and also allow natural light to come in.
Villa La Coste, 2750 Route de la Cride, 13610 Le Puy-Sainte-Reparade, France