Behind the chef's jacket: Getting to know these Michelin-starred visionaries
Chefs Christophe Lerouy and Rishi Naleendra have made indelible marks in Singapore's food scene. We delve into the stripes that earned them their stars.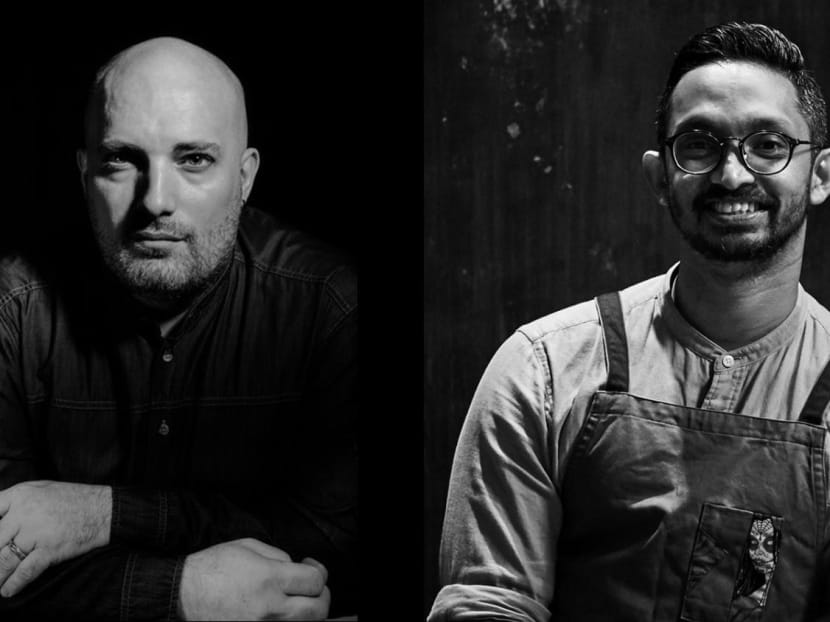 Being recognised by the Michelin Guide is akin to receiving a culinary badge of honour. The chefs who helm these celebrated restaurants often become the living embodiment of their establishments, the menus they create and the dining experiences they masterfully engineer. But one often forgets that a chef's journey to acclaim doesn't happen overnight – it is one that is hard-earned.
Chef-owners Christophe Lerouy and Rishi Naleendra are exemplars of this sentiment. Neither set out to become chefs, but both have become household names, recognised for their novel approaches to food and dining. 
Lerouy's eponymous, one-Michelin-starred restaurant is the place to go for carte blanche – which means blank slate – French cuisine. With culinary freedom as its compass, the restaurant dishes out a different menu daily, spotlighting the freshest ingredients. 
Similarly, Naleendra brings his own brand of cross-cultural cuisine to the fore at the two-Michelin-starred Cloudstreet. He melds inspiration from his Sri Lankan heritage and Australian upbringing, turning his personal story into dishes he hopes convey a sense of home.
Both chefs have curated menus for the Gastronomic Dining Collection, jointly presented by Michelin Guide Singapore and Citi ULTIMA. Here's a closer look at the path Lerouy and Naleendra have taken to get to where they are today.
SHARING LIFE'S FLAVOURS ON A PLATE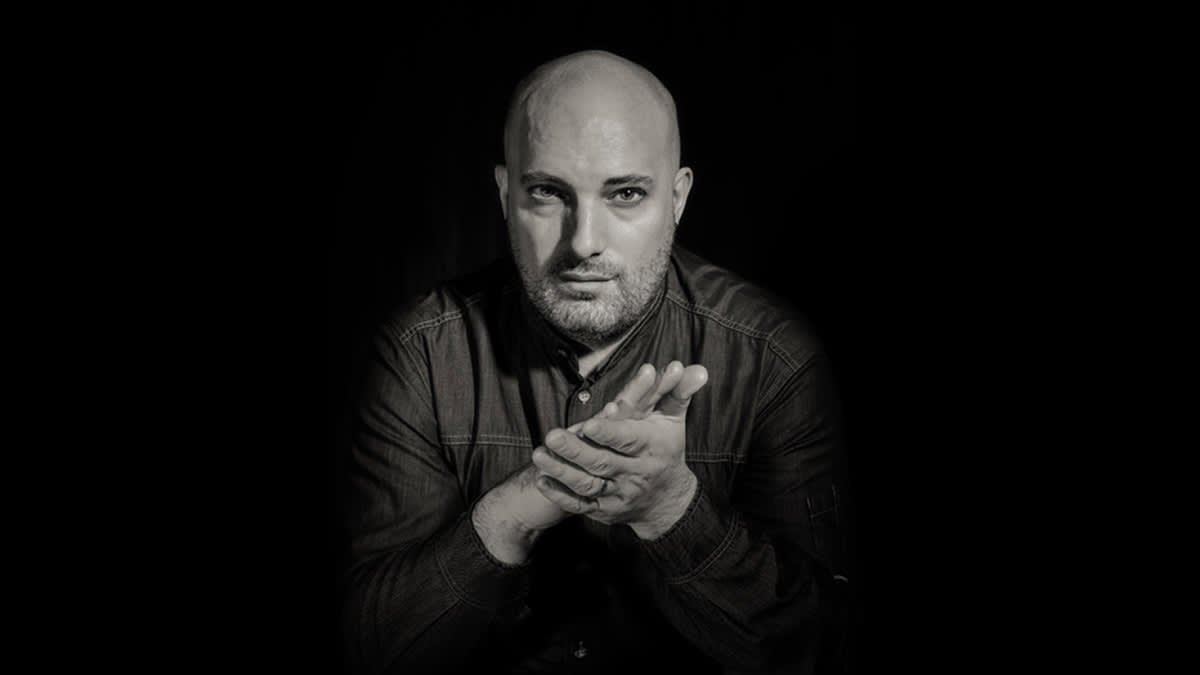 The son of a renowned restauranteur, Lerouy was determined not to enter the F&B business as he saw just how little free time came with the territory. He spent most of his adolescence unsure of what he wanted to do, only convinced of what he did not. After doing poorly in school, life's circularity showed its hand and Lerouy eventually ended up working in a kitchen. 
This set off the 39-year-old's unintentional circuit of the food world. After training in a classical French institution, Lerouy packed his knife set and chef's jacket for kitchens in the United States, Abu Dhabi, Marrakesh and Shanghai, before settling in Singapore. 
His childhood, travels and mentors all surface in the dishes that define Lerouy today. Apart from putting France's Alsace region on Singapore's culinary map, the chef has also grown into a leader for next-generation chefs. His parents instilled in him the virtues of tenacity and humility, as well as the ethos that one should work hard for one's goals. The spirited individual actively imparts these values to his young team, who, in turn, teach him patience. 
Lerouy cites salt, acidity and seasonality – the most distinct markers of his French training – as the fundamental principles of his culinary style. "I use a lot of acidity in my food," he said. "This is something I picked up from my mentor, who showed me how a hint of acid can bring out the best from produce."
Having liberated himself from the strictures of fine dining, Lerouy savours the creative freedom that comes with the carte blanche approach. "I enjoy being able to share the tastes I love with diners," he shared. "You cannot please everyone, but I cherish moments where I get to change a diner's perspective and showcase the range of life's flavours on a plate."
Lerouy now extends this carte blanche dining experience to Citi ULTIMA members. Diners can look forward to a bespoke tasting menu that is shaped by the chef's desire to expand culinary horizons, built around the season's most scrumptious finds.  
CREATIVITY ACROSS CULTURES
Throughout his career, Naleendra has proven quite the culinary virtuoso. He currently has three dining ventures under his belt – Kotuwa, a casual Sri Lankan restaurant that digs deep into his roots; FOOL, a modern wine bar that celebrates diverse, artisanal and quality-focused wine producers from around the world; and Cloudstreet, the two-Michelin-starred jewel in the triad.
The 37-year-old knew from an early age that a nine-to-five job was not on the cards for him. The idea to enter F&B, however, struck him at an unlikely time. "On my first day in a commercial kitchen, when I was washing dishes, I realised that I could get used to this. I really liked the kitchen lifestyle, and from that moment, I decided cooking was what I was going to do," he recounted. 
Naleendra's unorthodox mindset and spirit greatly influences his concepts and team, and is embodied in all his establishments. While heralded as the chef who introduced an interplay of Sri Lankan and Australian flavours to the Singaporean palate, Naleendra has broken away from easy definitions of his culinary identity. Instead, he revels in finding ways to let his imagination soar across all his stomping grounds. 
For Cloudstreet, that creativity shines through Naleendra's vision of the dining experience from kitchen to table. The vibrant chef draws inspiration from his upbringing, in wanting to share a sense of familiarity with his diners. Food, he explained, anchors the huge gatherings he enjoys with his loved ones in Sri Lanka and Australia. 
While ingredients are sourced according to the seasons at Cloudstreet, Gastronomic Dining Collection guests can expect to find perennial staples on the curated menu too, including a Western Australian marron (crayfish) dish married with an aromatic Sri Lankan coconut curry. 
Topping off the experience, the warm and attentive front-of-house team embodies Cloudstreet's hospitality-first approach while the bustling, open kitchen provides an intimate experience that allows diners to feel like they are watching home cooks in action. "I want guests to feel like they're at someone's house for a meal," said Naleendra. 
Lerouy and Cloudstreet are among the 10 Michelin-starred restaurants featured under Citi ULTIMA's Gastronomic Dining Collection, an exclusive year-round partnership with Michelin Singapore. Besides enjoying priority booking at selected Michelin-starred restaurants, Citi ULTIMA cardmembers also receive invitations to indulge in monthly chef-curated menus and meet the chefs behind the creations.