Global travel may be restricted, but you can still journey in luxury with the Range Rover family
Discover how the original Range Rover's hallmark blend of luxury, technology and iconic style has been transplanted to its entire range. Brought to you by Land Rover.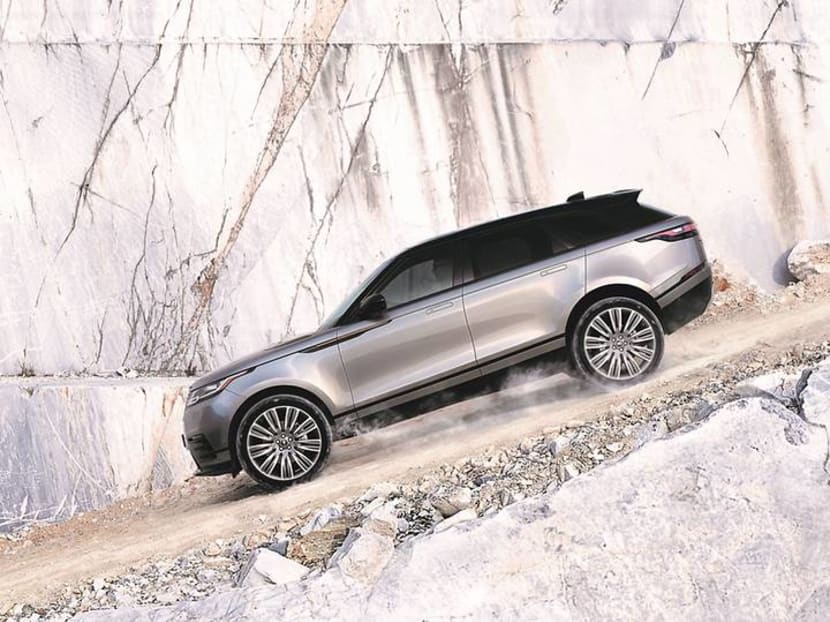 Some follow the rules while others break them. But, leaders – they set the rules. That is one lesson embodied by the Range Rover family, a series of sport utility vehicles (SUVs) that has become synonymous with luxury, refinement and incredible capability both on and off the road.
The original Range Rover was created more than 50 years ago to meet a very specific need – allowing landowners to travel at speed, while being cosseted in luxury, across any terrain. 
It has racked up numerous technical milestones: At launch, it was the first SUV to feature a permanent 4WD system; in 1989 it became the world's first 4x4 vehicle to be fitted with an anti-lock braking system; in 1992 it was the first 4x4 vehicle with electronic traction control and automatic electronic air suspension.

The car's technical prowess laid the foundation for other feats that appealed to the innate human need to push boundaries and venture into the unknown.
How far into the unknown? In 1972, a British Army team drove two Range Rovers crossed the Darien Gap, a stretch of wild forest in Panama so dense that no road network has been built there, even today.
The Range Rover family has continued pushing limits. In 2016 for instance, a Range Rover Sport took on the Inferno Challenge course – the oldest surviving downhill ski race in the world.

In 2018, a Range Rover Sport PHEV took on the Dragon Challenge, racing up the 11.3km Tianmen Mountain Road (with its 99 hairpin bends) in China. It was then driven up a 999-step path with a 45-degree gradient leading to Heaven's Gate, the rock formation at its summit.
That stylish-yet-powerful DNA is also evident in the Range Rover Evoque's chic-yet-muscular styling. Introduced in 2011, its coupe-like profile paired with a luxurious cabin provides a chic, contemporary taste of Range Rover ownership.
The most recent addition to the family, the Range Rover Velar helps to round out the range. It provides the groundbreaking, avant-garde face of SUV luxury, crafted for drivers with a discerning eye.
With a family of models built on the Range Rover's unique DNA, it's now possible to travel anywhere and everywhere in refined comfort.
RANGE ROVER VELAR
An elegant and capable mid-sized SUV, the Range Rover Velar eschews boxy lines and overt ruggedness in favour of a sleek form and smooth shape. Design-wise, the attention to detail here is second-to-none; the door handles sit flush against the body to maintain its visual purity, for example.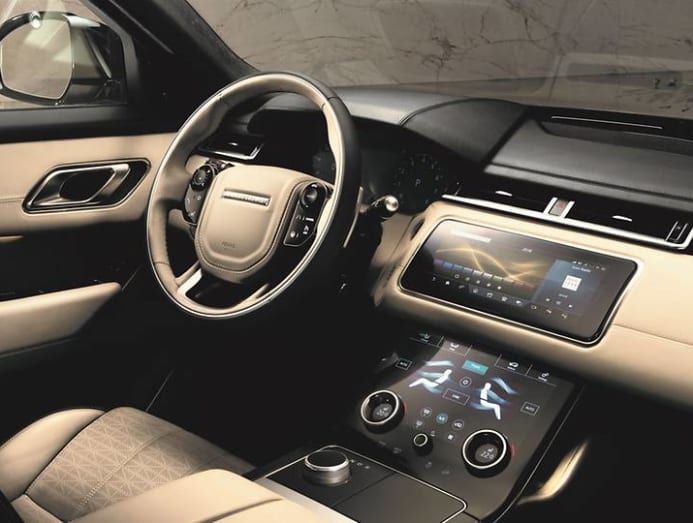 The clean design is also expressed within the minimalist cabin, where high-quality materials, high-tech displays and an ultra-clean aesthetic create a haven from the rigours of modern life.
That much is true of the Range Rover Velar when it's on the move as well. The Adaptive Dynamics system monitors body position 100 times a second and wheel position five times as quickly to create a soothing ride.
The Touch Pro Duo Infotainment System, with a gorgeous 12.3-inch Interactive Driver Display, works with Apple CarPlay and Android Auto for seamless integration with your digital life. All the better to enjoy the audiophile sound system by Meridian – known for delivering immersive.
RANGE ROVER SPORT
Every family has its athlete, and the Range Rover Sport embodies the dynamic and sporty side of the Range Rover lineup.
Its dynamic personality comes through at a glance, thanks to sporty styling cues such as a broad, well-planted stance, slim front grille and the focused Matrix LED headlamps with their distinctive Daytime Running Lights.
The Range Rover Sport also has a stylish interior with the Touch Pro Duo infotainment system, which is CarPlay- and Android Auto-enabled. But the real source of entertainment is its engine. The twin-charged Ingenium 3.0L is a 400PS, six-cylinder masterpiece that propels the Range Rover Sport to 100kmh in only 5.9 seconds.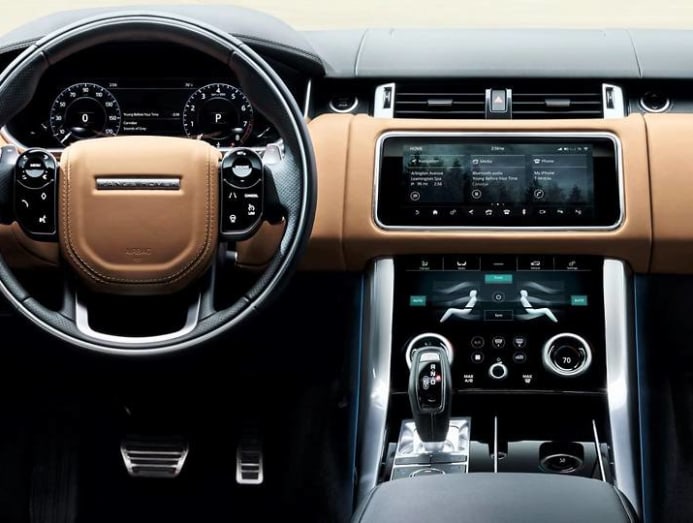 It's also efficient, thanks to Mild Hybrid Electric Vehicle technology that captures rolling energy, storing it in a compact battery so it can be used to give the engine a boost.
A key element of the Range Rover Sport's dynamism is the Electronic Air Suspension that keeps it impeccably controlled at all times, and enables it to be agile yet comfortable. The system is perfectly tuned for an aluminium body that gives the Range Rover Sport strength and lightness. It all adds up to an SUV whose off-road capability and on-road sportiness are well known in the motoring world.
If the Range Rover Sport's performance isn't scintillating enough, the Range Rover Sport SVR takes performance and luxury to new heights, thanks in part to a 5-litre supercharged V8 engine, that gives it a 0-100kmh time of 4.5 seconds.
RANGE ROVER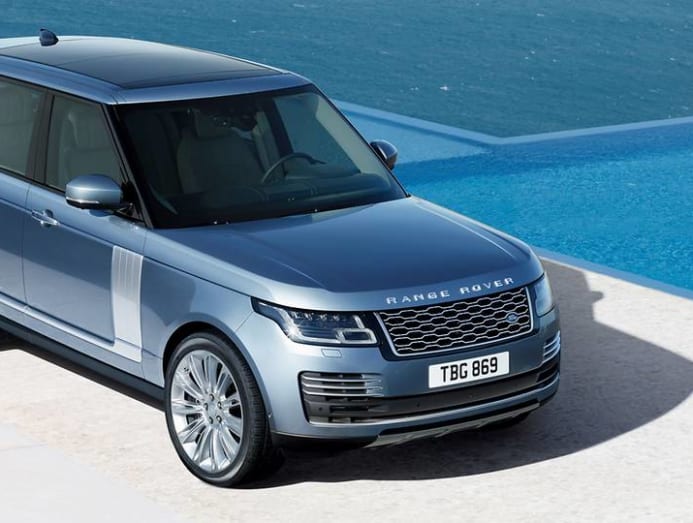 The Range Rover embodies comfort and luxury, with its iconic design the culmination of over 50 years of evolution.
The floating roof, continuous waistline and clamshell bonnet ensure its silhouette is recognised around the world, and its exterior beauty is paired with an interior that combines craftsmanship with the finest materials. In fact, every aspect of the cabin has been designed and engineered to deliver class-leading comfort for every occupant.
Its wider seats have deeper cushioning and soft foam interlayers to provide sumptuous support, and are upholstered in semi-aniline leather, just one of the many premium materials chosen for the cabin.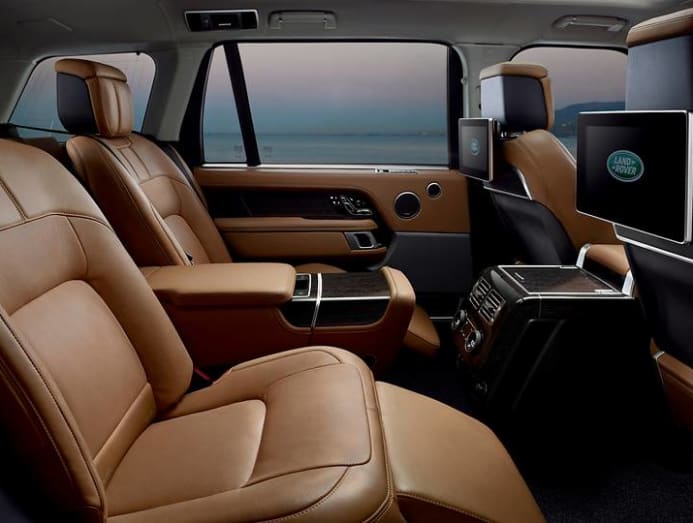 The Touch Pro Duo system and Interactive Driver Display create an uncluttered console that pleases the eye. That is also achieved by the enhanced 10-colour Configurable Ambient Lighting system that adds a sense of calm within the interior.
The optional Executive Class rear seats recline and come with a footrest. But the driver is just as pampered, with a commanding view of the road ahead and a powerful six-cylinder engine underfoot for effortless performance.
But what if you want the ultimate expression of Land Rover's vision of luxury? The Range Rover SVAutobiography represents the marque's most luxurious specification to date, painstakingly crafted for discerning owners.
This fine attention to detail extends to the innovative Pixel headlights, which have 142 separate LEDs. They not only project precise beams, but also give the Range Rover an unmistakable presence and lighting signature.
As eye-catching as the new lamps are, they also symbolise an established truth of the motoring world: The Range Rover has always lit the path ahead for luxury SUVs and looks set to continue doing so.
Find out more about how automotive luxury meets go-anywhere ruggedness, or visit the Land Rover Singapore Showroom at 45 Leng Kee Road, Singapore 159103, Tel: 6378 2626 / 2627.