Patek Philippe's World Time collection sees three new faces
Tell the time in key cities around the world, no matter where you're at.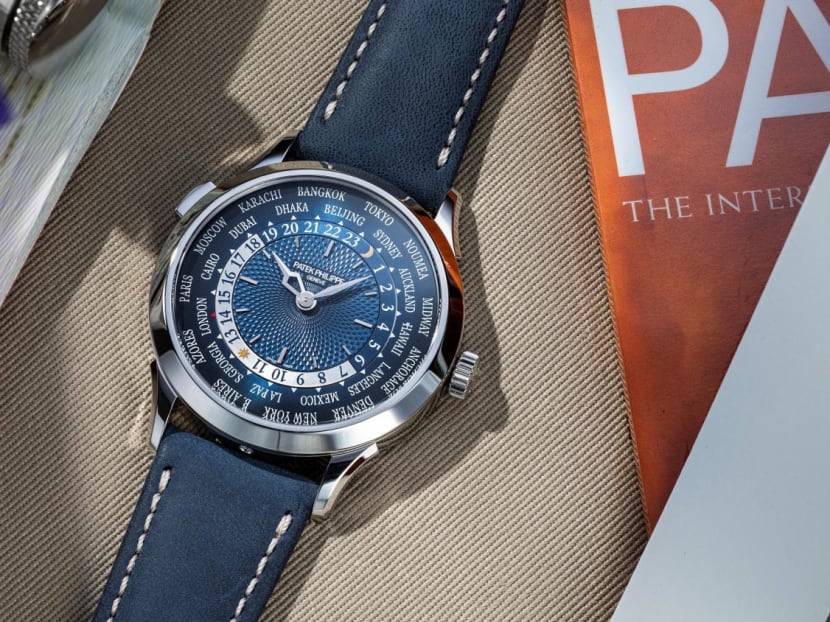 Having had our wings clipped for an unprecedented two years, the re-opening of international borders comes as a relief to many. 
For travellers who are constantly on the go, be it for business or leisure, owning a world time watch gives them a somewhat omnipresent grasp of time, with time zones of major cities across the world niftily consolidated on a single watch face. 
The world time mechanism was perfected during the previous renaissance in travel – when air travel was just beginning to take hold in a world where journeys were taken by land or sea. How did this come to be? Let's take a step back in time. 
THE PASSAGE OF WORLD TIME
To fully appreciate the intricacies of world time watches, it's crucial to examine the origins of the Heures Universelles (HU), or world time, movement pioneered by Swiss watchmaker Louis Cottier. 
Intrigued by world time as a philosophy, the craftsman spent years refining a timepiece that would benefit travellers. In 1931, Mr Cottier reached his goal and developed a mechanism capable of showing the times of the 24 time zones. Six years down the road, his invention was brought to the next level when he collaborated with storied Genevan watch manufacturer Patek Philippe, which culminated in the birth of a patented mechanism unique to the brand. This partnership also gave rise to the first collection of Patek Philippe HU references.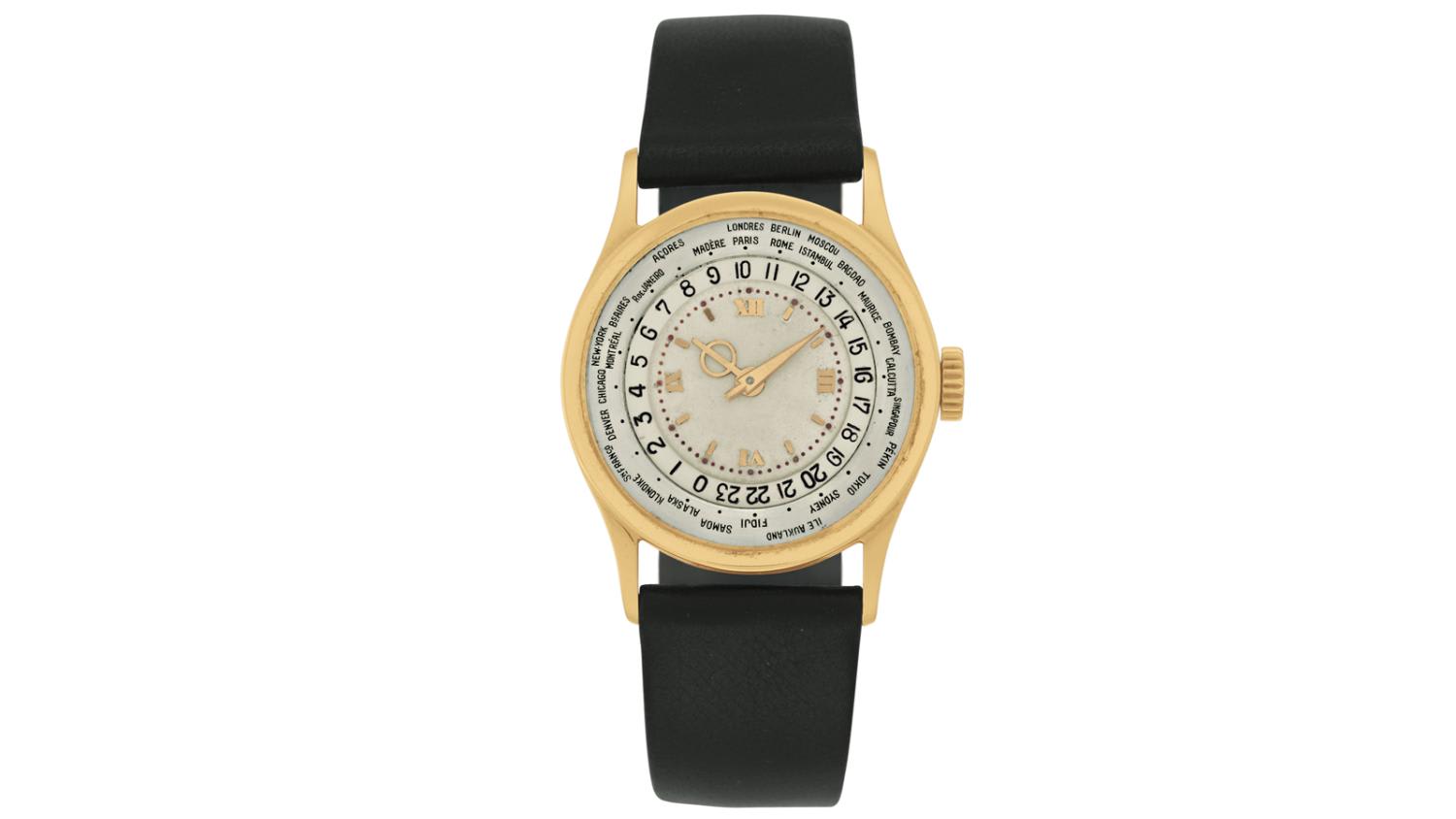 Only a few specimens of Ref 96 HU, from the first generation of Patek Philippe World Timers, remain known to the world today. One belongs to a private collector, while another sits in the Patek Philippe Museum in Geneva, alongside some of the world's most important horological collections. Another iconic model from the early batch of World Timers is the Ref 605 HU, a pocket watch with a cloisonné enamel dial that would inspire certain models till today. 
The creation of cloisonné enamel dials is considered one of the most challenging of artistic crafts in watchmaking. Structured using thin gold wires as outlines for shaping, coloured enamel is then filled in to lend the dial its distinctive face. Thereafter, the dial is fired in a kiln repeatedly to achieve its envisaged hues – a vigorous treatment that can only be helmed by skilled artists. The result is a veritable art piece that keeps its vibrancy for generations to come.
THREE NEW RELEASES TO A TIMELESS COLLECTION
The Patek Philippe World Time range has evolved since the earliest references featuring its original patented mechanism made their debut in 1937. While the older movement required users to correct the 24-hour ring manually, an exclusive mechanism patented in 1999 now allows the user to actuate a pusher at 10 o'clock to simultaneously correct all displays in one-hour steps. 
At watchmaking summit Watches and Wonders 2022 in Geneva, Patek Philippe unveiled three new World Timers, the most notable being the Ref 5230P-001 World Time. The watch is housed in a platinum case with a modern blue hand-guilloched dial centre, a departure from its previous incarnation that bore a staid grey. The model's circular hand-guilloched motif stands out, mesmerising users with its depth and precision. Guilloché, a decorative technique that sees a repetitive pattern engraved by hand via engine turning, is also one of Patek Philippe's treasured hallmarks. 
Timekeeping-wise, the Ref 5230P-001 is powered by the ultra-thin self-winding Caliber 240 HU. Its dial is a study in the art of legibility, with the deep blue of the watch contrasting starkly with the white text and numbers.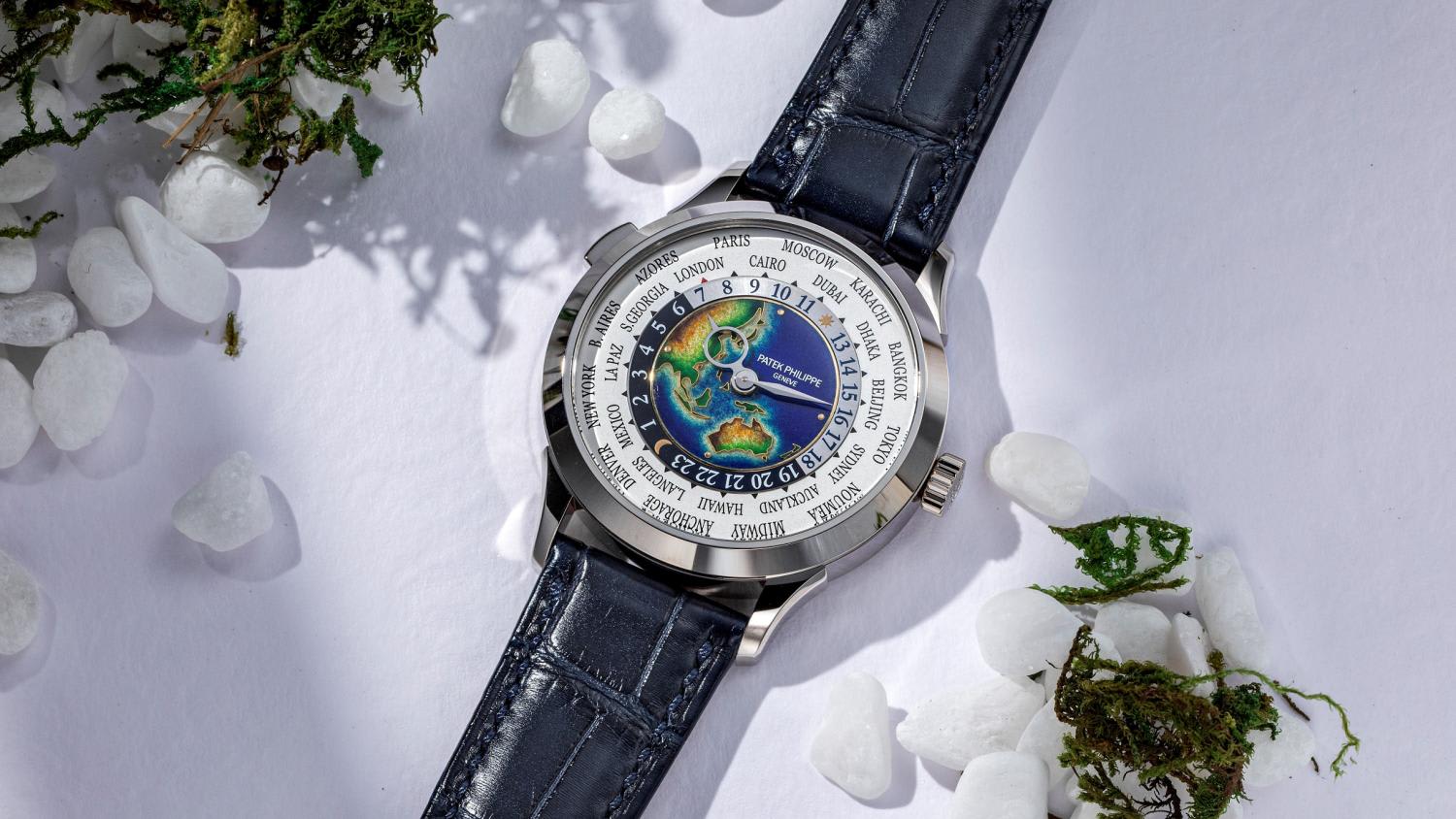 This blue ensemble makes a second appearance with the Ref 5231G-001 Rare Handcrafts World Time – its name references the Grande Feu cloisonné enamel dial that depicts the map of Southeast Asia and Oceania, a nod to the growing number of luxury watch connoisseurs in Asia Pacific. 
To bring the dynamism of Southeast Asia and Oceania to life, the artisan outlines the continents and islands with a thin gold wire, before filling in the lands and oceans with spirited enamel colours. The end result? A depiction of topographical maps that're almost true to life. Four gold paillons (gold-leaf spangles) highlight the four cardinal points around the dial. Housed in a white gold case that is paired with a deep navy blue alligator leather strap, the Ref 5231G-001 replaces its yellow gold predecessor released in 2019.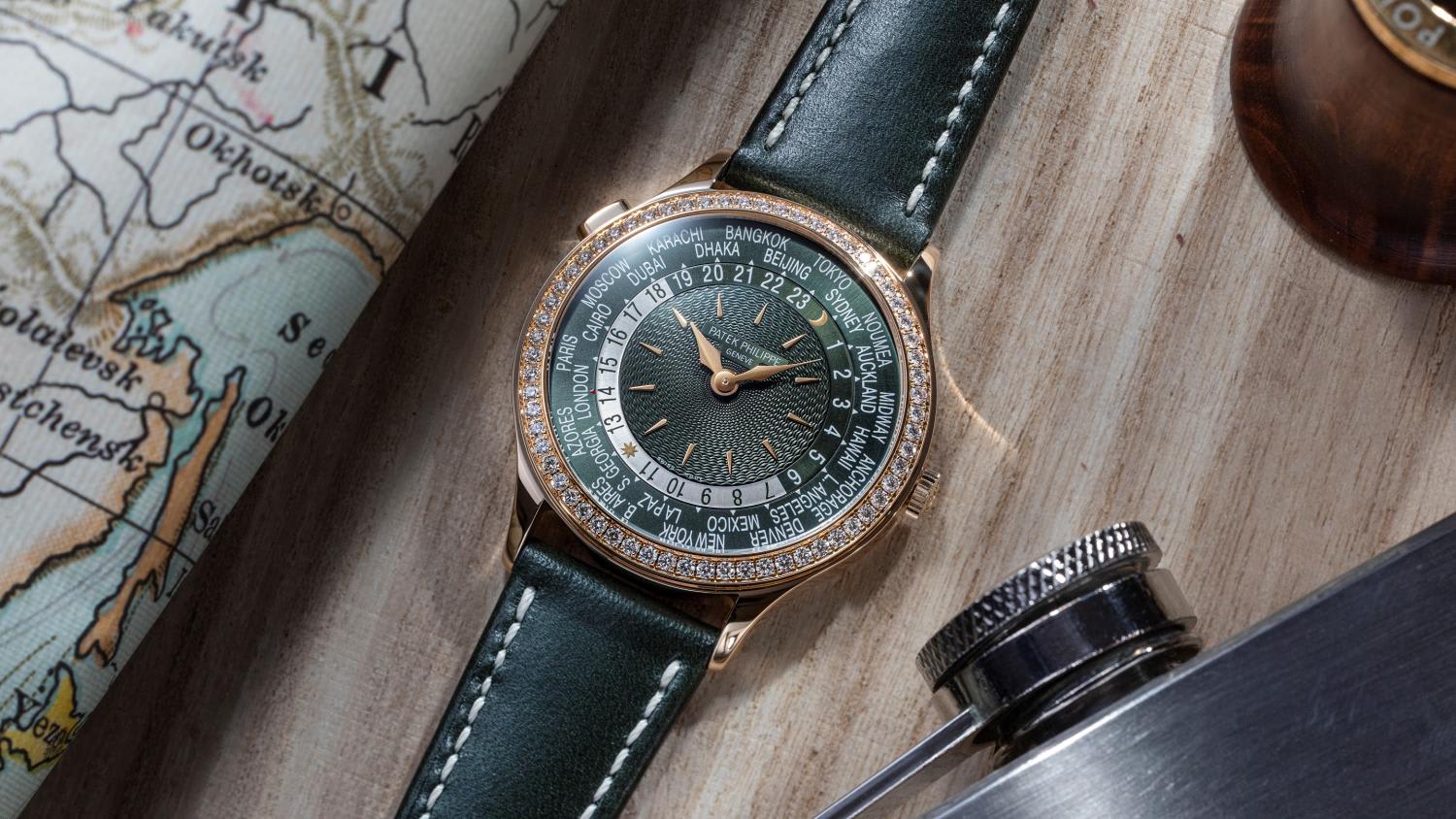 Rounding off the 2022 batch of World Timers is the Ref 7130R-014 Ladies' World Time, a rose gold update of the original Ref 7130R-013 that was launched in 2011. Patek Philippe's savoir faire is evidenced in the centre of the dial – rare craftsmanship leaves its mark in the form of a finely hand-guilloched old basket weave motif. Presented in a dark olive green hue that is accentuated by deft engraving, the pattern contrasts well with its lozenge-shaped hands and applied arrow-type hour markers in pink gold. Crowning the Ref 7130R-014 is a row of 62 Top Wesselton diamonds (approximately 0.82 carats) set on its bezel, while its prong buckle is embellished with 27 diamonds (approximately 0.21 carats). Like the other two new World Time additions, the Ref 7130R-014 is powered by Patek Philippe's Calibre 240 HU. 
Keenly attuned to the unfolding of world happenings, Patek Philippe has chosen the right moment to introduce its latest batch of World Timers – just in time to adorn the wrists of savvy travellers as they take to the skies once more. 
Visit The Hour Glass to learn more about Patek Philippe's latest World Time watches.