Tales from the plate: The inspiration behind culinary creations from these Michelin-starred kitchens
Citi ULTIMA cardmembers are in for a gastronomic treat at Saint Pierre, Chef Kang's and Sushi Ichi, with specially curated menu offerings. 
Where do chefs look to for inspiration when designing a special menu – in particular, one that would remain in the minds of diners' weeks and months after the meal? 
For the head honchos of Michelin-starred restaurants Saint Pierre, Chef Kang's and Sushi Ichi, it means delving deep into their culinary roots, training and life philosophy to bring noteworthy dishes to the table for a stirring experience. 
Chefs Emmanuel Stroobant, Ang Song Kang and Takeshi Kawakami share more about how they dreamed up culinary masterpieces for the exclusive Gastronomic Dining Collection, presented by Michelin Guide and Citi ULTIMA.
LETTING INGREDIENTS SHINE 
In his younger days, Stroobant , the chef-owner of the Saint Pierre used to incorporate multiple layers into his dishes. The Belgium-born French-trained chef's cooking style has since evolved. He now favours a light-handed touch, allowing the natural flavours of ingredients to come through. 
Stroobant's current take on food is very much aligned with his creative outlook. He identifies strongly with the ensō, which refers to the circle of togetherness in Zen Buddhism. "The balance and harmony of flavours are what I seek, and every ingredient on a plate is chosen to achieve this end result," he shared. 
An example of this is his use of fresh Hokkaido scallop – served raw – paired with Oscietra caviar, a dish from the Citi ULTIMA menu. "The scallop is a lean product with a bit of a sweet note to it. Caviar, on the other hand, has a rich and robust taste. When put together, the two contrasting flavours come together in perfect harmony," he said. 
To ensure that only quality ingredients are used, the Saint Pierre team goes through the rigorous process of doing a blind test and triangular taste test – a method used to detect sensory differences among different products. "We want to make sure that our choice of ingredient is indeed the best product available," explained the chef-owner. 
Stroobant draws inspiration from his multi-cultural team of chefs, as well as his wife Edina, whom he credits for giving him offbeat ideas. He also meditates and does yoga to "sieve out the noise", freeing up the mind for creativity.
When asked about the strongest element that harmonised the various components of the caviar-themed Citi ULTIMA menu, Stroobant let on: "It was love. The team came together and put a lot of thought into the process. Pairing Kaluga caviar with white chocolate for dessert isn't a common combination, but we pulled it off after putting in the research. There's a lot of passion that goes into what we do."
IN SEARCH OF NEW IDEAS AND THE BEST INGREDIENTS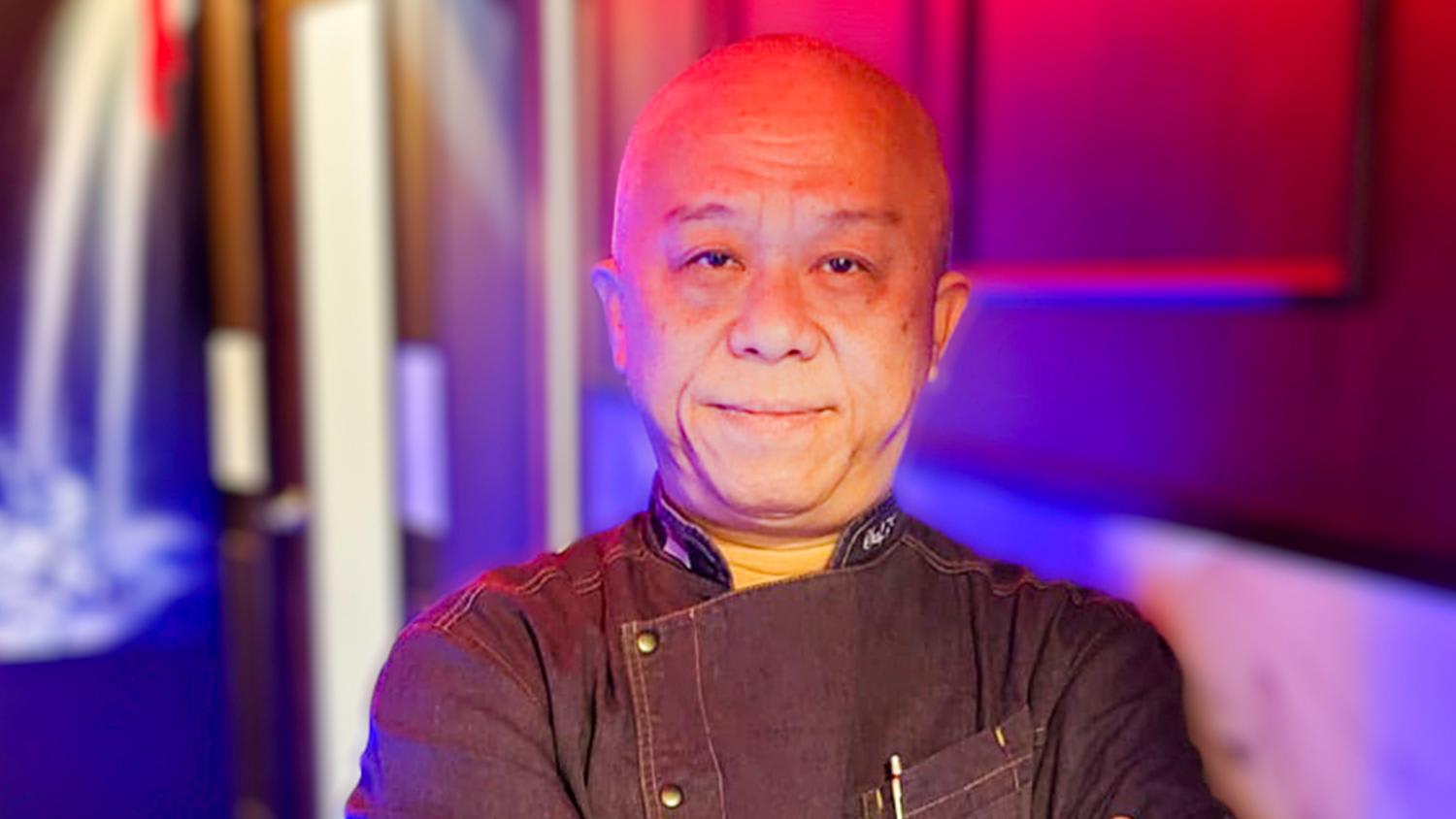 Ang of Chef Kang's draws inspiration for his culinary executions from the freshest ingredients around him. The hands-on chef-owner gets ideas for new dishes by exploring markets, at home and abroad. 
He takes an omakase approach to Chinese cooking, which has struck a chord with local diners – it can take up to one-and-a-half months to secure a seat at the Michelin-starred five-table eatery at Mackenzie Road. Thanks to the chef's 40-plus years of experience in the kitchen and his intuitive ability to match ingredients, meals at Chef Kang's are a deft melding of influences and flavours that comfort and intrigue at the same time. 
Ang's culinary ingenuity is evident in the offerings he has come up with for Citi ULTIMA cardmembers. Take, for instance, the double-taste duck dish – smoked duck topped with a sliver of crispy Peking duck skin and served with a generous dollop of caviar. Shared Ang: "The treatment shows how the different flavours and textures of the east and west can come together nicely in one dish." Another dish Ang is especially stoked for diners to try is the steamed threadfin belly. "Threadfin belly doesn't have a pungent flavour and is actually the best part of the fish," he explained.
Other dishes on the Citi ULTIMA menu include Ang's signature fish soup and luffa with egg white in superior chicken stock. He has elevated the former to new heights with the addition of pickled cordia tree seeds from Taiwan for a tangy note, and Japanese tomatoes to imbue the broth with a natural sweetness.
Beyond having a gift for cooking up a storm, Ang doubles as the eatery's sommelier, guiding guests on wine pairings. "Steamed threadfin belly and fish soup go well with white wine or champagne while red wine brings out the depth of the duck," he recommended.
Ultimately, there is no greater satisfaction for Ang than knowing that his food fills people's bellies and warm their hearts. 
IN PURSUIT OF PERFECTION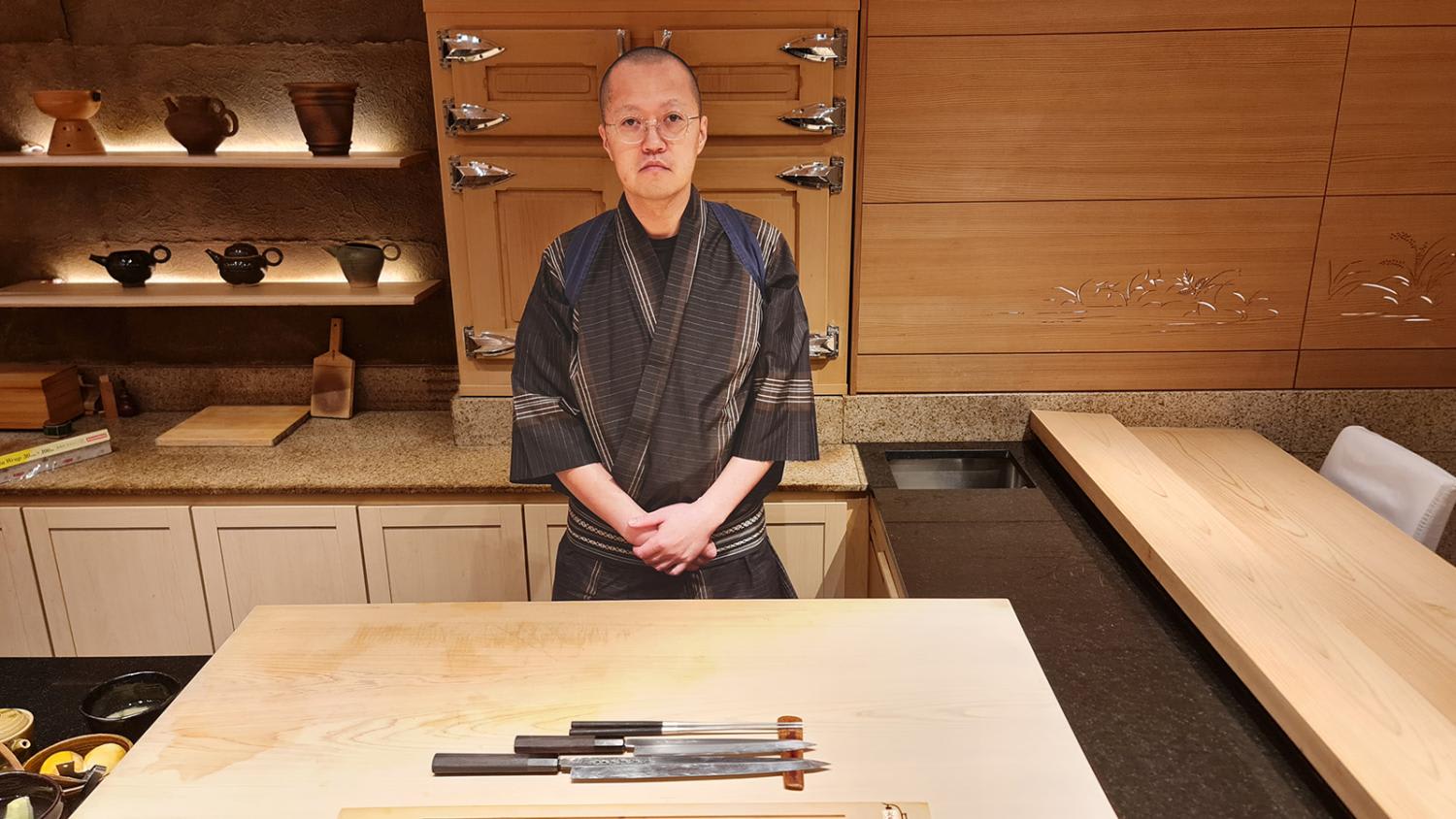 Behind every successful chef is often a long, gruelling journey of hard work and perseverance. It was no different for Kawakami, the head chef at Sushi Ichi. 
He spent years perfecting his craft in Edo-style Japanese cuisine, also known as the basic framework of modern Japanese food. Kawakami began his journey at the age of 18 as a trainee kaiseki chef at his family's restaurant, before going on to train as a sushi chef after 17 years. 
The meticulous chef recalls the strict training and high standards that his mentor held him to even when preparing the most basic dishes – something he now appreciates, having built up a remarkable culinary repertoire. "My mentor was a stern, traditional Japanese perfectionist who got me to steam chawanmushi every day just so I could perfect the dish," Kawakami shared.
It is this core memory of his days as a trainee chef that sparked Kawakami's special interpretation of chawanmushi for the Citi ULTIMA menu. He elevates the simple dish by incorporating the freshest catch of the season. "The elements involved in perfecting chawanmushi require more precision than you think," he said, adding that the type of eggs used, the proportioning of ingredients, steaming temperature and duration must be managed carefully for best results. "The process is akin to building a skyscraper – its foundation and procedures must be spot-on."
As an omakase sushi chef, Kawakami bases his selection on the four seasons of Japan, working with suppliers to source the finest ingredients before putting them on the table. Diners can look forward to seasonal ingredients from Japan on the Citi ULTIMA menu, such as nodoguro (rockfish), ankimo (monkfish liver, often known as the foie gras of the sea), anago (conger eel) and kuruma ebi (Japanese tiger prawn).
Other than persevering through challenges, Kawakami believes that sincerity is a key ingredient for success. He shared: "Perseverance, sincerity and hard work don't only apply to cooking but in life, too. Shortcuts will lead you nowhere." 
Saint Pierre, Chef Kang's and Sushi Ichi are among the 10 Michelin-starred restaurants featured under Citi ULTIMA's Gastronomic Dining Collection, an exclusive year-round partnership with Michelin Singapore. In addition, Citi ULTIMA cardmembers enjoy priority booking at selected Michelin-starred restaurants, receive invitations to indulge in monthly chef-curated menus and meet the chefs behind the creations.