Ultra-luxurious private enclave finds a prime verdant home
With Santiburi The Residences, exclusivity is now wrapped in tranquility, right in the heart of Bangkok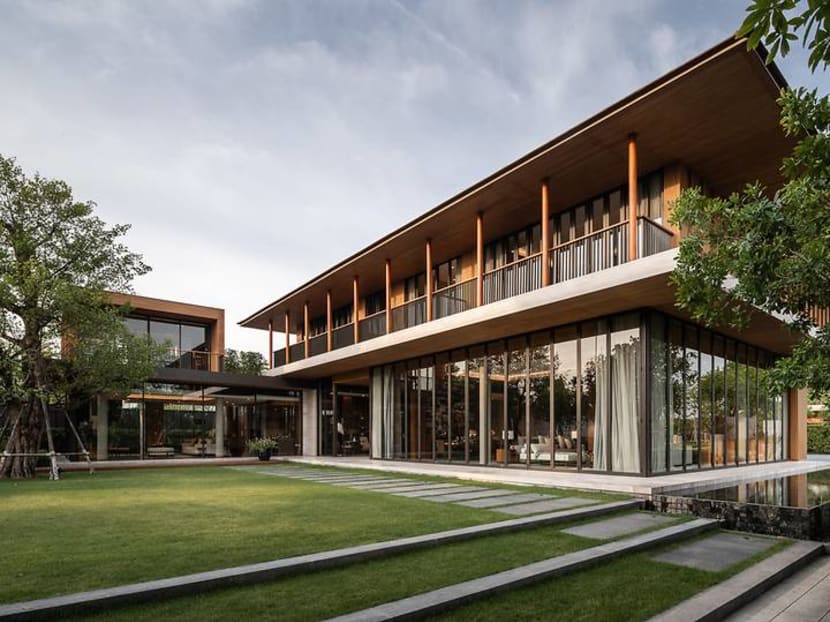 Singha Estate has released 25 landmark villas in a luxury flagship project unlike anything in Thailand. Distinguishing itself as a leading developer that understands exclusivity, Santiburi The Residences will combine the expression of two philosophies – that of nature and luxury – through impeccable design.
This project sprawls across 18 acres of tropical flora and foliage on Praditmanutham Road, and features the use of high-end natural materials to complete the dream of an ultra-luxurious tropical lifestyle, with designer homes that elevate the neighbourhood.
THE CITY OF PEACE
Santiburi translates to "city of peace", and to honour that promise, the detached houses are built with serenity in mind. Each of the 25 units has at least 0.4 acres (1,620 sq m) of land, offering a private haven. From the wide boulevard entrance to the rooms in the home, this tranquil community is supported by considerate design choices.
Around the perimeter of the compound, a lush hedge adds to the security fence to help screen the home from the road. Separate entrances allow for discreet movement between family and service staff. Within the house, an ingenious layout suggests an open and generous living space, but guests, family and service areas are carefully designed and routed to ensure privacy.
High-quality Schuco windows and aluminum frames are used in the house, helping to shutter outside noise. Double-layer brick walls further help block noise.
The estate's plot on Praditmanutham Road is isolated enough to offer residents a calm oasis, yet still close enough to the city that it offers great convenience, easy expressway access and proximity to abundant lifestyle options.
CRADLED BY NATURE
Like a visual breath of fresh air, imagine coming home to an 18m-wide avenue, framed by giant trees and lush shrubs that wind their way down the road with you.
This green welcome is always at your doorstep, while 4.5m-wide footpaths lead to the sculpted surroundings. The Santiburi design philosophy understands the importance of environmental design and climate-appropriate trees were selected for a lasting aesthetic throughout the year.
The homes were designed around a luxury modern tropical concept. Exquisite materials have been used, such as sustainable teak and imported marble, and meticulous details finish the story on a lush note.
Thai design sensitivities and environmental considerations have been factored in to create north-south facing residences that feature generous windows for natural light and ventilation.
FOR CONNOISSEURS OF PLEASANT LIVING
The Santiburi name is an established luxury brand, and this project taps into deep knowledge of guest services to offer residents at Santiburi The Residences a holistic environment that responds to their needs.
A concierge service is available to help fulfill every request, supported by round-the-clock security.
Luxury comes with semi-customisation – this is your home after all. With three signature designs presenting distinct functionality, residents can opt for the house type and land to suit their purpose. Reflect your lifestyle by adjusting interior functions, but be assured of a unified design language.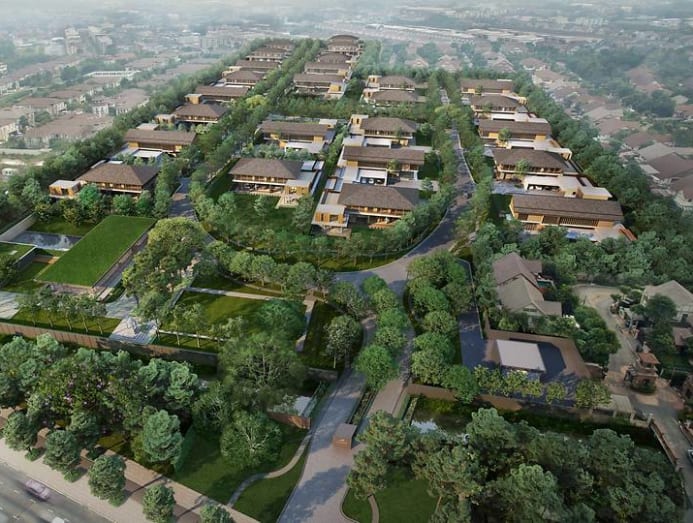 Behind the elegant facade of Accoya wood, you will find fixtures from upscale brands, such as Lefroy Brooks and Villeroy & Boch in the bathrooms, and Bulthaup in the kitchens. A Thai kitchen adopting native cooking sensibilities features Thai teak flooring, baked clay roof finished with locally-inspired design, and supported by esteemed brands like Booth and Kuppersbusch.
One of the highlights is an exclusive spa and salon room – a sanctuary of calm within your home. Black granite finishes give an opulent yet relaxing atmosphere, and dry and wet zones allow you to apply the kind of therapy you enjoy the most. With a custom-made spa bed and warm wooden walls to finish the space, this indulgence is one you can afford every day.
As one of the country's most prestigious detached-house projects in a prime location, Santiburi The Residences encapsulates the future of luxury living. With prices starting from 250 million baht (S$11.3 million), this is an investment that will last through generations, and foster a legacy that surpasses its status as a prime asset.
Visit santiburitheresidences.com to find out more about these ultra-luxe detached homes.