Bali, Riau Islands ready to reopen to foreign tourists from 19 countries on Thursday
Visitors from China, India, Japan and South Korea are among those who will be allowed to enter the two provinces after months of shutdown.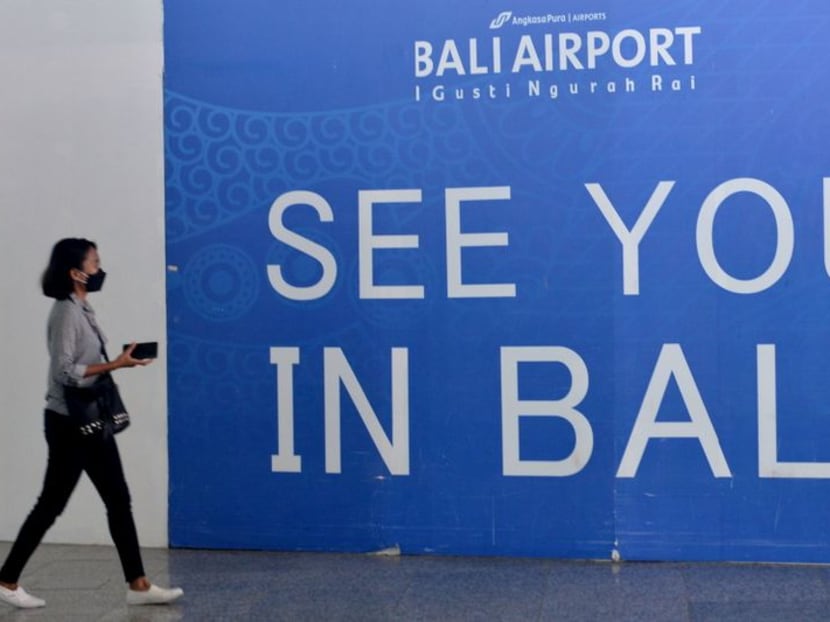 JAKARTA: The Indonesian government has confirmed the list of countries where international tourists will be allowed to enter Bali and the Riau Islands starting from Thursday (Oct 14), as the two provinces reopen to visitors. 
"In line with the direction of the President of the Republic of Indonesia, we have given permission to 19 countries to be able to travel to Bali and the Riau Islands," said Coordinating Minister for Maritime Affairs and Investment Luhut Pandjaitan in a press release on Wednesday night (Oct 13).
Tourists from European countries who are allowed to enter Bali include those from Italy, France, Spain, Portugal, Norway, Sweden, Poland, Hungary and Liechtenstein.
Travellers from Middle Eastern countries such as Saudi Arabia, United Arab Emirates, Qatar, Bahrain, and Kuwait are also welcomed, while India, China, Japan, South Korea and New Zealand are included in the list.
"This list of the 19 countries entering Indonesia only applies specifically to direct flights to Bali and the Riau Islands," added Mr Pandjaitan.
The reopening comes as Bali has seen a significant drop in the COVID-19 caseload, as compared to the peak of the country's second wave of infections in mid-July.
Three months ago, Bali recorded more than 1,000 new cases daily. By this month, the figure was down to below 100.
Bali is heavily dependent on tourism and the pandemic has taken a huge toll on its economy. Authorities hope that by reopening the island, the livelihood of its 4.3 million people could be improved. 
While the pandemic has forced Indonesia to go into a recession last year with an annual contraction of 2.07 per cent, it managed to get out of it in the second quarter this year by growing 7.07 per cent.
Bali's economy suffered from a 9.3 per cent contraction last year. Between April and June this year, its economy grew by 2.83 per cent.
Earlier this week, Mr Pandjaitan said that eligible travellers must be fully vaccinated with a second jab taken at least 14 days prior to departure to Indonesia, have insurance coverage for COVID-19 treatment worth at least US$100,000 and pay for their own accommodation during a five-day quarantine period. 
Last week, Indonesian media as well as other regional news outlets, including CNA, had reported that the proposed Riau Islands-Singapore travel bubble was cancelled, based on comments reported by state news agency Antara.
On Sunday, however, Riau Islands Governor Ansar Ahmad clarified that there is no intention to cancel the proposed travel bubble.
When asked during a Monday press conference if there would be any restrictions for travellers from Singapore to Indonesia, Mr Pandjaitan replied that the list of countries does not include Singapore.
"Because the requirements according to WHO (World Health Organization) standards of level 1 (low risk) and level 2 (moderate) countries have not been met," he said.