Rise in travel interest from Indonesia after Singapore VTL announcement, but process not so straightforward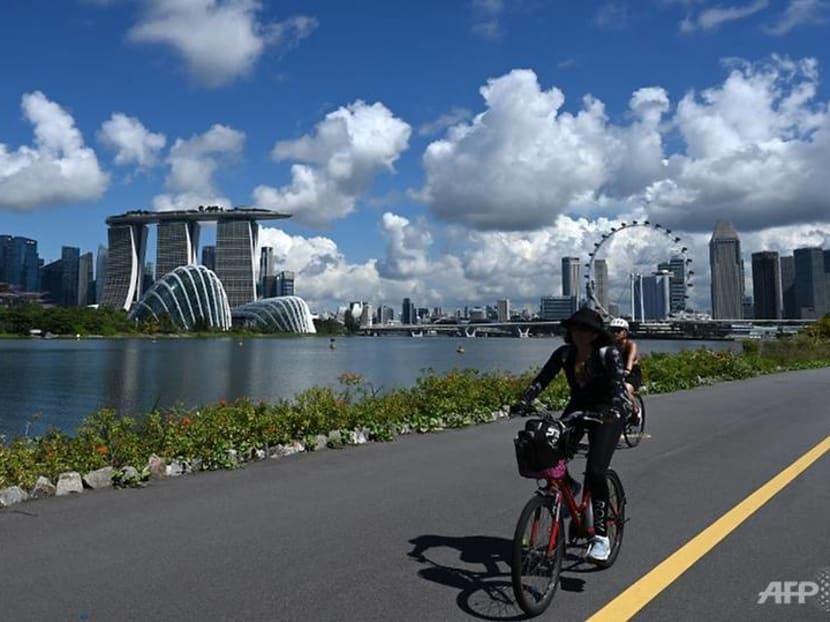 JAKARTA: Indonesian Lita Damayanti, 40, has been fretting over the arrangements for her son's education for some time.
Her 12-year-old child has been accepted by a secondary school in Singapore and needs to travel to the city state next week.  
"As a mother, I want to see the new chapter of my son's life ... how he starts school in a foreign country," Surabaya-based Mdm Damayanti told CNA.
When Singapore announced earlier this week that it will start a unilateral vaccinated travel lane (VTL) with Indonesia on Nov 29, Mdm Damayanti thought that it might be easier for her to travel.
She noted that the health protocols involved might still be considered "complicated" as compared to before the pandemic, but is determined to go through the process. 
"I want to go there to help him sort out everything from his uniforms, books and other necessities."  
After the announcement of the unilateral VTL granted by Singapore to travellers from Indonesia, those interviewed by CNA said that they are looking forward to visiting the neighbouring country in the near future.
However, they are also cognisant of the health protocols and how things might not necessarily be so straightforward.
Ms Eli Wijayanti, 35, was also excited when she learnt of the unilateral VTL. 
She immediately began searching for flights, only to discover that the VTL meant that she would need to stick to an assigned flight. All prospective travellers will also need to apply for a Vaccinated Travel Pass.
The VTL is intended for fully-vaccinated individuals from Indonesia travelling from Jakarta and they must present a negative polymerase chain reaction (PCR) test pre-departure and upon arrival. When returning home, travellers must also present a negative PCR test taken 72 hours before their departure and then again on day 3 of their quarantine in Indonesia.
For a start, it is expected that there will be two daily designated VTL flights from Jakarta to Singapore and this will progressively be increased to four. 
There is also a quota for the VTL at 10,000 per day for all travellers arriving in Singapore, not just from Indonesia.
"I am actually not that very keen anymore because there are many requirements. Upon returning to Indonesia, we also must be quarantined.
"We must also get PCR tests several times so it is impossible to go there on a budget just for a few days like how I used to do it before the pandemic," Ms Wijayanti said.
Indonesia has not established any VTL so far and travellers arriving from abroad must be quarantined for three days.
SPIKE IN QUERIES BUT FEW BOOKINGS
Mr Budijanto Ardiansyah, vice president of the Indonesian Tours and Travel Agencies Association said that industry players have been fielding questions on the VTL. But confirmed bookings have been few and far between.
"There have been queries, but no concrete actions yet. 
"Frankly speaking, I think Indonesians are now well aware of COVID-19. So they are also still examining how safe Singapore is at the moment because the COVID-19 cases are still high," he said.
On Wednesday (Nov 17), Singapore logged 3,474 new COVID-19 cases. There were 522 new infections in Indonesia.
Mr Ardiansyah revealed that in general, the enthusiasm of Indonesians to travel abroad is also still low due to the quarantine requirement imposed when they return to the archipelago.
Another group of people who may be considering travelling to Singapore are medical tourists. There is pent up demand from this group since the pandemic closed borders.
A housewife in Jakarta, who only wanted to be known by her nickname Lenda, is among those who want to visit Singapore for a medical check-up.
She wants to travel with her child and parents even though she thinks the requirements are a bit troublesome.
"Our regular doctor is there and it's more comfortable there," she said, adding that prior to the pandemic they used to visit Singapore every two or three months.
"There is now a quota, so it's just pure luck. If we get it, then good. If not that's okay," she said.
"At the end of the day, the borders will be opened. They won't remain closed forever."
A manager with a healthcare institute in Singapore who only wanted to be known as Dhika said there were multiple inquiries as soon as the VTL was announced on Monday. 
"They were asking whether the news was true or not. And then what the requirements are. Some of them honestly thought that all they needed to do was just to buy a ticket. 
"So I told them it is not as simple as it looks and the VTL is not intended for medical reasons. This is for travellers who are fit enough to travel."
On Tuesday, Indonesia's Foreign Minister Retno Marsudi and her Singaporean counterpart Dr Vivian Balakrishnan agreed to continue discussions on safe travels between the two countries, including via a bilateral VTL.
After a meeting between the ministers, the Indonesian foreign ministry wrote in a statement: "Both parties agreed to continue discussions on VTL arrangements bilaterally (reciprocally)."
During an exclusive interview with CNA last Friday, President Joko Widodo said he will discuss with Prime Minister Lee Hsien Loong how and when the two countries can reopen borders when they meet in the next Leaders' Retreat.  
"We will discuss a travel corridor arrangement which we hope can be opened, but not everywhere in Indonesia," said Jokowi, as the president is popularly known.
"Maybe, (between) Bintan and Singapore, or Bali and Singapore, Jakarta and Singapore, for example. But again, all these have to be gradual," he stated. 
For now, Indonesians who do want to travel to Singapore must contend with the various health protocols. 
Mdm Damayanti in Surabaya believes they are imposed for the benefit of all.
"I think it's fair because the requirements also apply to travellers from other countries coming into Singapore via VTL.  
"I believe these basic requirements will make us feel safer as well while onboard (the plane) and while in Singapore. They are important to protect ourselves."