About 1,400 people expected to cross Singapore-Johor border in first week of land VTL: Johor chief minister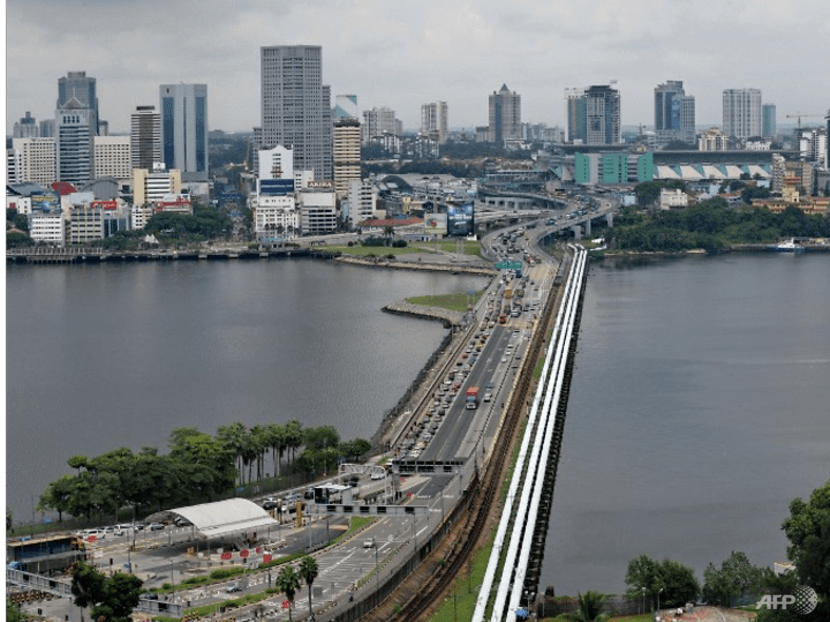 JOHOR BAHRU: About 1,400 people are expected to be able to travel between Johor and Singapore in the first week of the implementation of the land vaccinated travel lane (VTL) between Singapore and Malaysia, said Johor Chief Minister Hasni Mohammad. 
Mr Hasni, who was responding to questions during a state assembly session on Sunday morning (Nov 21), added that the Johor state government and Malaysia's Health Ministry were strengthening COVID-19 testing procedures at land border checkpoints ahead of the implementation. 
Mr Hasni's comments came after Singapore's Trade and Industry Minister Gan Kim Yong said on Saturday that he was "optimistic" that the land border between Singapore and Malaysia would be able to be opened by the end of November, and that details were still being worked out. 
Mr Gan also said that it may be "possible" the land VTL is launched "on the same day" as the planned air VTL between Changi Airport and Kuala Lumpur International Airport (KLIA) on Nov 29. 
Under Singapore's VTL scheme, fully vaccinated travellers are able to travel into Singapore on designated flights, and take COVID-19 tests in lieu of serving quarantine or stay-home notice. 
The daily quota for the travel lane scheme for all VTL countries is 10,000 travellers.
When the Singapore-Johor border is opened, the land VTL will be capped at "smaller number, with a certain limit quota", said Mr Gan on Saturday, adding that the priority was to allow families who have been separated to be reunited.
Before border restrictions were implemented due to the pandemic, around 300,000 Malaysians would cross the Causeway daily for work.
On Sunday, Mr Hasni said that based on preparations conducted by Malaysian authorities at the land checkpoints at both the Causeway and Second Link, he anticipates that 1,440 people will travel between Singapore and Malaysia in the first week of the land VTL.
"Based on our capacity and early preparation to open our borders for the land VTL, we expect to see the movement of some 1,440 people in the first week of implementation," said Mr Hasni. 
"Whether these travellers may only use public transportation or are allowed to use private vehicles, that is still yet to be finalised. Either way, in Johor, we are ready," he added.
Mr Hasni said that the Johor authorities are prepared as they have handled travellers who have been using the Periodic Commuting Arrangement and Reciprocal Green Lane schemes.
"For these schemes, we are able to accommodate more than 2,000 commuters daily ... and conduct testing. For the 1,440 in the land VTL, Johor is prepared," said Mr Hasni. 
Mr Hasni also stated that this number of travellers may increase gradually in the future, depending on the success of the land VTL's implementation. 
"We expect to be able to increase it to 2,500 (in the second week) and later to 5,000 in the third week," said Mr Hasni. 
He added that authorities will conduct a pilot test on the land VTL between Johor and Singapore on Monday (Nov 22).
On further preparations for the land VTL, Mr Hasni said that authorities are strengthening COVID-19 testing procedures for travellers. 
"This will ensure that our testing facilities (at the land checkpoints) are able to accommodate the number of travellers under land VTL," said Mr Hasni. 
He further outlined that the Johor state government welcomes the land VTL initiative on principle. 
"It's a positive step for the safe reopening of our international borders. Hopefully, when negotiations are completed, the land VTL will be launched on Nov 29," said Mr Hasni.
"This is an important victory in cooperation between Malaysia and Singapore, and it can help recover the economy of both countries, and that of Johor," he added.