Two-hour delay, ticketing glitches: How my trip from JB to Singapore via the land VTL unfolded
CNA's Amir Yusof encountered teething issues in the implementation of the land VTL. In spite of this, he thinks the travel scheme has promise.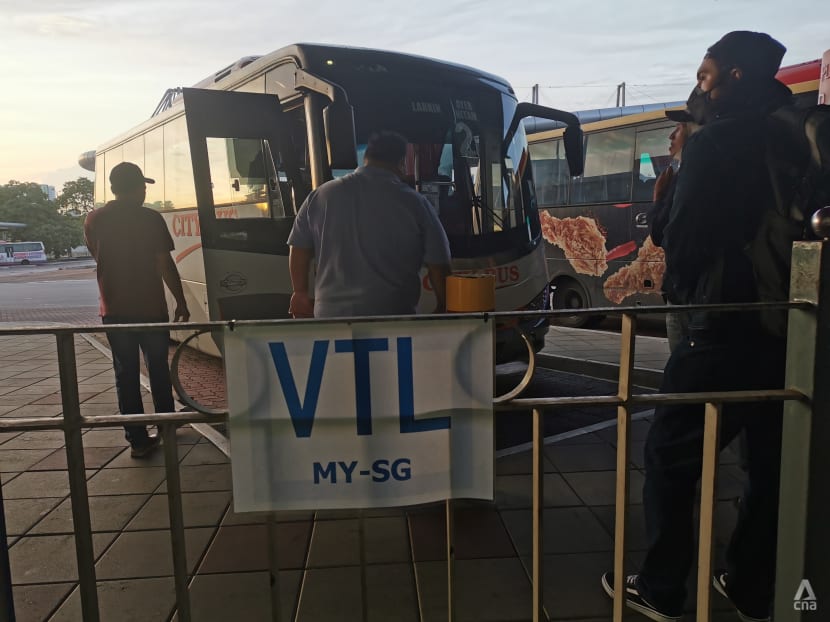 JOHOR BAHRU/SINGAPORE: Since the beginning of this year, I have travelled between Malaysia and Singapore three times and spent 45 days serving mandatory hotel quarantine.
I have had to accept that inconvenience and spending days in isolation were simply the price of travelling during COVID-19.
The prolonged border closures imposed due to the pandemic has made it challenging for me, a Singaporean working in Malaysia, to balance my commitments on both sides of the border. 
Spending time in isolation is one thing. For many commuters, including the thousands of Malaysians who work in Singapore, setting aside the money for quarantine expenses is another. 
Prior to the VTL, a worker doing a round trip between Malaysia and Singapore via the Periodic Commuting Arrangement scheme would need to pay around S$2,700 for quarantine.
For many of them, frequent trips between their home country and their place of employment may be out of reach.
Singapore and Johor are just a couple of kilometres apart, but for them, home feels a world away.
However, the land Vaccinated Travel Lane (VTL) announced this month represents a viable quarantine-free option for workers to commute for work and see their loved ones more frequently.
On Monday (Nov 29), the first day the land VTL was launched, I tried out the system to get a sense of how it worked, and whether it was a feasible option that would allow workers to commute frequently between both countries. 
PRE-TRIP PREPARATION: GETTING THE ELUSIVE BUS TICKETS
The time it took for me to secure bus tickets for this trip was longer than the journey itself. 
Promptly at 8am last Thursday, I sat in front of my laptop in the hope of completing the purchase of bus tickets for the trip early and to carry on with my day.
But that turned out to be wishful thinking. I spent the next hours in virtual waiting rooms set up by the two bus companies operating the land VTL service - Causeway Link and Transtar Travel. 
It was a cycle of getting past the virtual waiting rooms, clicking on the bus schedule option and getting to the payment page, before a glitch would prevent me from completing the transaction.
I was not alone in facing this. Many other commuters faced glitches and long waiting times before completing their purchases. 
Fortunately by around 3pm, a colleague managed to snag a couple of return tickets under my name, and I heaved a sigh of relief.
8.30AM: DELAYED DEPARTURE
The journey on Monday morning got off to a rather slow start after I was told at the bus registration counter that my departure time would be delayed. 
I was scheduled to leave at 9.30am for Singapore from the Larkin Sentral bus terminal. However, I was told by a staff member of Transtar that the bus would leave at around 12.10pm instead because of "an event at the Causeway". 
The staff member was apologetic and claimed that Transtar had contacted all passengers a day earlier to inform them of the delay. However, I did not get any notification. 
Together with 11 other passengers, I had to sit at the boarding area for more than 2 hours before we were finally asked to board at around 12pm.
The wait was not ideal and I felt that it could have been avoided.
One of the other passengers, Mr Khor Swee Kok, told me that Transtar should have informed passengers of the delay much earlier.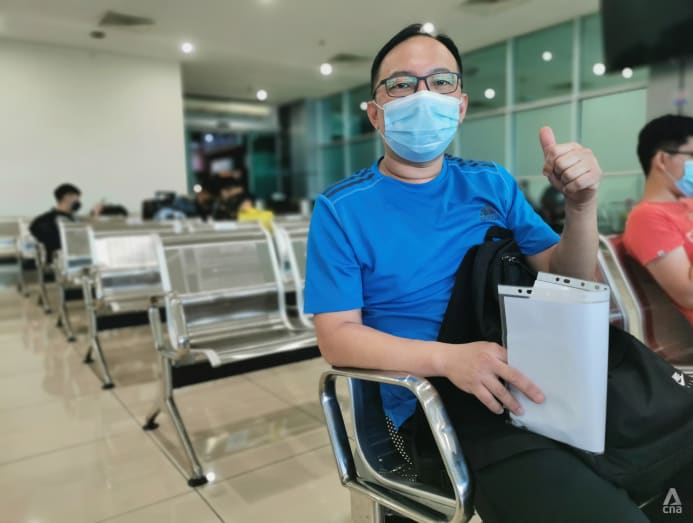 "They only told me 5 minutes ago," said Mr Khor. 
"What can I do? I'll just sit and wait I guess. I was hoping to settle down in Singapore before noon," he added.
1PM: CLEARED CAUSEWAY CHECKS PROMPTLY 
After the initial delay, it was fortunate that clearing immigration and customs at both sides of the Causeway was a breeze.
There were barely any queues at Bangunan Sultan Iskandar (Malaysia immigration) or at Woodlands Checkpoint (Singapore). 
Officials were also at hand to guide travellers on where to go and what to do. 
It certainly helped that I had all my documents in hand - passport, bus tickets, arrival card, pre-departure swab test result and vaccination certification.
I was able to produce these easily when requested without rummaging through my bags or files. 
After the Causeway, I headed to Woodlands Temporary Bus Interchange for a COVID-19 ART test. 
This on-arrival requirement was imposed by the Singapore government in view of recent reports of the spread of the potentially more contagious Omicron variant. 
Travellers were required to administer their own ART tests, closely monitored by officials. 
We then had to wait around 15 minutes before the test results were released via SMS.
Fellow traveller Mr Jolex Yong, a Malaysian who works as an engineer in Singapore, told me that the land VTL was overall a good choice. He added that this is something he will consider in the future when he wants to return home to Johor Bahru to see his wife and infant son.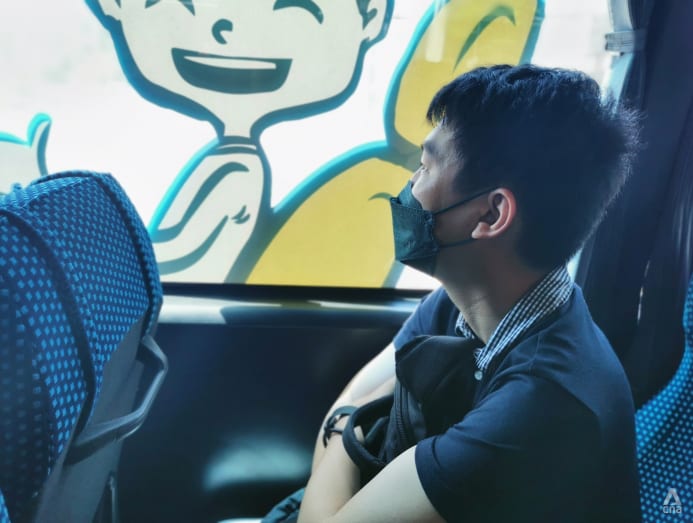 "I think I will use (the land VTL) again, why not? The price is ok and it is quick too," said Mr Yong. 
"It is a bit troublesome to hop up and down the buses to clear immigration, but it is okay," he added. 
2PM: MADE IT HOME. WHAT'S THE COST BREAKDOWN? 
Excluding the delay at the start of the journey, the whole trip took me around two hours. 
This was alright considering commuters were prepared to spend 3 to 4 hours braving traffic congestion at the Causeway pre-pandemic.
Not only was the journey duration tolerable, the costs too were acceptable to me. 
For a one way trip from Johor Bahru to Singapore, I paid RM120 (S$38.70) for my pre-departure ART swab test at a private clinic, S$15 for my ART test on arrival at Woodlands and S$6.63 for a one-way bus ticket.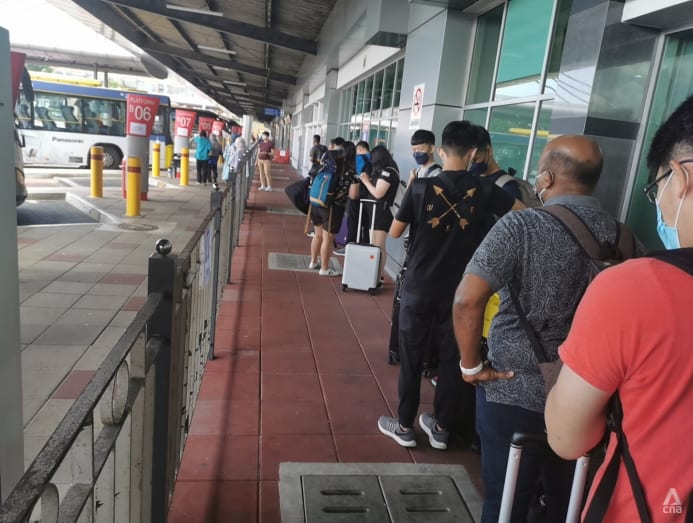 This totalled to around S$60 (RM185), a reasonable sum considering other options such as the air VTL, where air ticket prices alone would typically cost more. 
All in all, the land VTL is a realistic option for workers who commute between Singapore and Malaysia. It exempts travellers from quarantine while keeping costs reasonably low. 
However, there is scope for improvement, especially in terms of the bus services. 
In particular, when the volume of travellers grows, it becomes pivotal that these bus companies are able to iron out issues relating to buying tickets and communication with customers on possible delays.