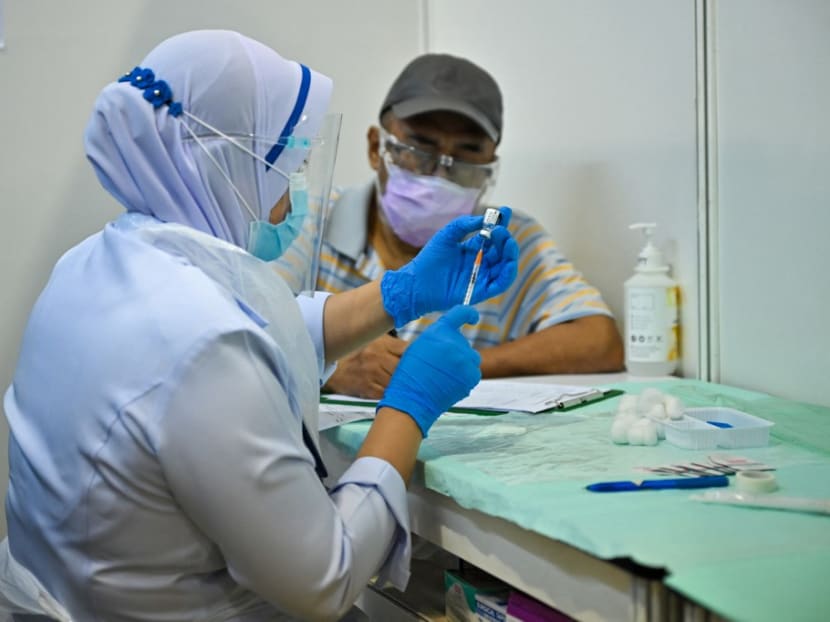 KUALA LUMPUR: The Malaysian states of Melaka and Negeri Sembilan are set to advance to the next phases of the national recovery plan, as more people become fully vaccinated against COVID-19.
Melaka will move into phase 2 from Sep 4, while Negeri Sembilan will move into phase 3 on the same day. 
This was announced by Prime Minister Ismail Sabri Yaakob on Thursday (Sep 2) after a special meeting of the National Security Council.
Under Malaysia's national recovery plan, there are three key indicators on how the country can transition from phase one to four - COVID-19 cases, intensive care unit occupancy and vaccination rate.
With Melaka moving into phase 2, only Kuala Lumpur, Selangor, Putrajaya and Kedah will be left in phase 1, the Star reported.
The prime minister also announced that the special committee to address COVID-19 will be renamed the Pandemic Management Special Committee.
It will involve representatives from opposition parties as part of a collective effort to involve all stakeholders, Mr Ismail Sabri said in a media statement.
"This is to ensure that the country's recovery goes according to plan, in line with the spirit of the 'Malaysian Family'," he added.
The special committee also agreed to restart the tourism sector in several destinations under a travel bubble programme, said Mr Ismail Sabri.
Langkawi will be the first to do so from Sep 16 as part of a pilot project, while other destinations will be allowed to operate when the vaccination rate in the local area reaches 80 per cent.
The prime minister also expressed confidence that Malaysia is on the right track towards recovery as the average COVID-19 reproductive number (R0) in the country dipped below 1.0 on Thursday, the first time in several months.
Based on the country's projected data, the average vaccination rate of the adult population in each state is expected to reach 80 per cent by the end of September.
"I believe that 100 per cent vaccination rate will be achieved by the end of October this year, thus providing protection to Malaysian families," said the prime minister.
Mr Ismail Sabri also said that Malaysians should be prepared to live with COVID-19 when it becomes endemic.
 
"Therefore, the Ministry of Health Malaysia has been requested to present new pandemic and endemic strategies that are appropriate," he said.
 
"I welcome the suggestions on efforts to make behavioural changes, as announced by the MOH on Sep 1, 2021. The 'Malaysian Family' needs to be aware that eventually, we will have to live with COVID-19, just like the rest of the world."