How Malaysia's political uncertainty could affect the country's economic recovery from COVID-19
KUALA LUMPUR: While this week's political turmoil in Malaysia would have an impact on the country's economic recovery from COVID-19, the management of the pandemic is still a more pressing issue from the businesses' perspective, said experts interviewed by CNA.
However, if the political vacuum is prolonged, there will be more severe impacts on the economy, they added.
The resignation of Mr Muhyiddin Yassin as Malaysian prime minister on Monday (Aug 16) has plunged the country into yet another political vacuum.
This will be the second change in government within two years, since Pakatan Harapan unseated the long-time Barisan Nasional government in May 2018, only to be replaced by the Perikatan Nasional government in March last year. 
The deadline for Malaysia's 220 members of parliament (MPs) to send in their statutory declarations to nominate the next prime minister came and went on Wednesday afternoon.
With no clear successor announced yet, it would appear that the political uncertainty may persist for at least a few more days.
On Monday, ratings agency Fitch had slashed Malaysia's gross domestic product (GDP) growth to 0 per cent, from an earlier 4.9 per cent forecast. 
It warned that although the country's real GDP had grown 16.1 per cent year-on-year in Q2 2021, the true economic picture was best reflected by the -2 per cent quarterly growth rate. 
Previously, the country was slated to recover economically this year, with a 4 per cent GDP growth, and further growth in 2022.
But Sunway University economics professor Yeah Kim Leng said this momentum would be highly dependent on the speed of Malaysia's pandemic problem being brought under control, so as to allow faster reopening of business activities  and consumer spending. 
"Premised on the current vaccination pace (which is hitting between 400,000 to 500,000 daily vaccinations) and further easing in the second half, the economy is expected to register a positive but relatively low GDP growth of between 3 per cent and 4 per cent this year," he said. 
Similarly, Dr Sivapalan Vivekarajah, the senior partner of ScaleUp Malaysia Accelerator, said 4 per cent GDP growth would be a pleasant surprise, given the delays in opening up Malaysia's economy and the distractions due to its political problems.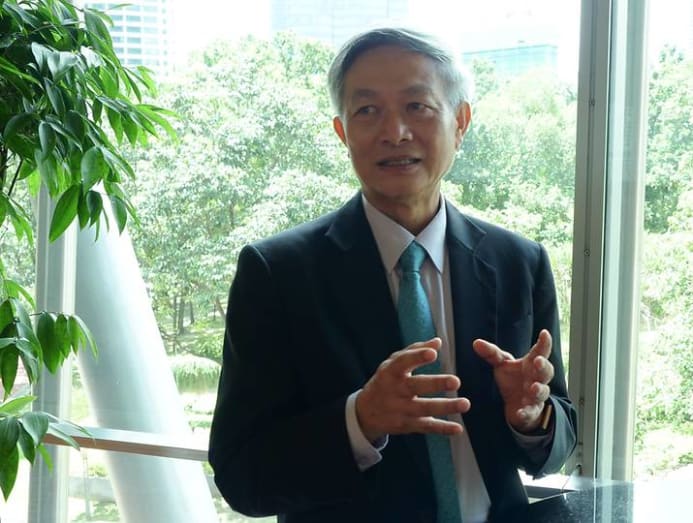 COVID-19 STILL THE BIGGER CHALLENGE 
Prof Yeah said while the political instability was an unsettling development, the COVID-19 situation is still the main challenge for businesses.
He noted that most businesses, especially those considered non-essential, were exasperated by the prolonged shutdowns and inconsistencies in the pandemic restrictions and rules. They were now holding out for a quick transition and an end to the political instability. 
"Even those allowed to operate are struggling with the threat of infections, and running at lower output and productivity because of the capacity limits," he observed.
The only bright spots, he said, were the robust export markets. However, these have also been affected by the pandemic and restrictions, he added.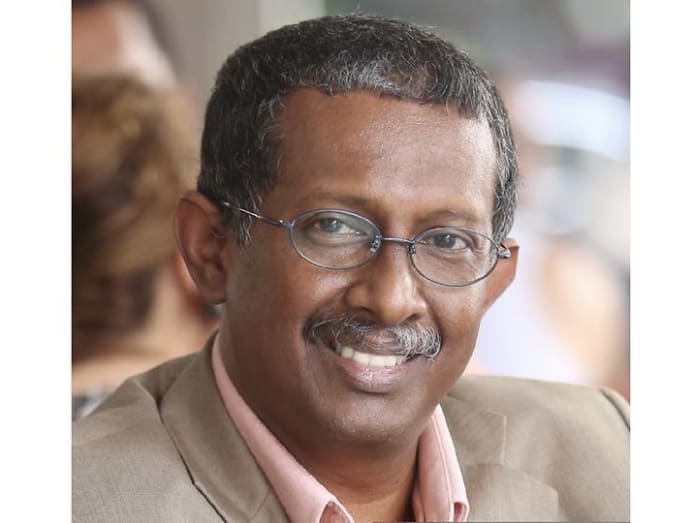 Dr Sivapalan, whose company helps startups to expand and mature, said even though the country has gone through a difficult period politically, he has yet to see major disruptions on the business front. 
"We've had political uncertainty for the last 18 months, coupled with the pandemic. We've also known about the political problems for a while now, and Malaysian businesses have grown to be highly resilient, so I don't see any major disruptions," he said. 
"I think for most businesses, it's business as usual," said the former president and current council member of the Malaysian Business Angel Network.  
He added: "COVID-19 is still a bigger problem."
Malaysia has a target to fully vaccinate its adult population in October this year. This would allow most businesses and lives to return to a stage where disruptions would be minimised, Dr Sivapalan said. 
PROLONGED POLITICAL CRISIS WOULD HURT GROWTH 
If the political imbroglio is not resolved quickly, the instability would scar or inflict permanent damage to Malaysia's growth potential, said Prof Yeah. 
"Critically, it will impair the country's medium- to long-term economic prospects due to entrepreneurs, investors, financial capital and talent avoiding or fleeing the country," he said. 
He added that a prolonged political crisis would intensify the headwinds slowing Malaysia's economic recovery. 
In addition, the economist said that although a new government could be formed within days or weeks, its ability to gain the trust of the majority of Malaysia's population and businesses would be key in influencing business and investor confidence. 
"Businesses will need to strategise on coping with the various possible scenarios arising from how the pandemic, economic and political situations will evolve over these one to two years" Prof Yeah added. 
With the rulers expected to pick a prime minister on Friday and the candidate would have to survive a confidence vote in the parliament soon, Dr Sivapalan was sanguine that the current political crisis could be resolved very soon.
"It may not be a long-term stable government, but we will see a new government in place and return to some normalcy."