JOHOR BAHRU: For months, the lobbies and halls of the Hard Rock Hotel in Desaru Coast were hushed. The slides and wave pool at the adjacent Adventure Waterpark were dry and deserted as the COVID-19 pandemic kept tourists and business travellers away.
However, when authorities lifted inter-district travel in Johor and later interstate travel across the country from early October, visitors came back in droves.
At around noon last Saturday (Oct 30), dozens of tourists in their masks milled about the Hard Rock Hotel lobby, filling the chaise lounges. Above the din of jovial conversation, loud upbeat music played in the air, mirroring the buoyant mood.
"Yes, it's hectic and busy these days but this is a happy problem," the hotel's director of rooms Dinesh Balram told CNA as he helped guests with their luggage and politely asked if they had filled up the health declaration form on their mobile phones.
A similar hustle and bustle can be seen across many hotels and attractions in Johor state over the last few weeks as Malaysians, after months of being cooped up in their homes adhering to the movement restrictions, could finally roam freely to enjoy the sun, sand and sea.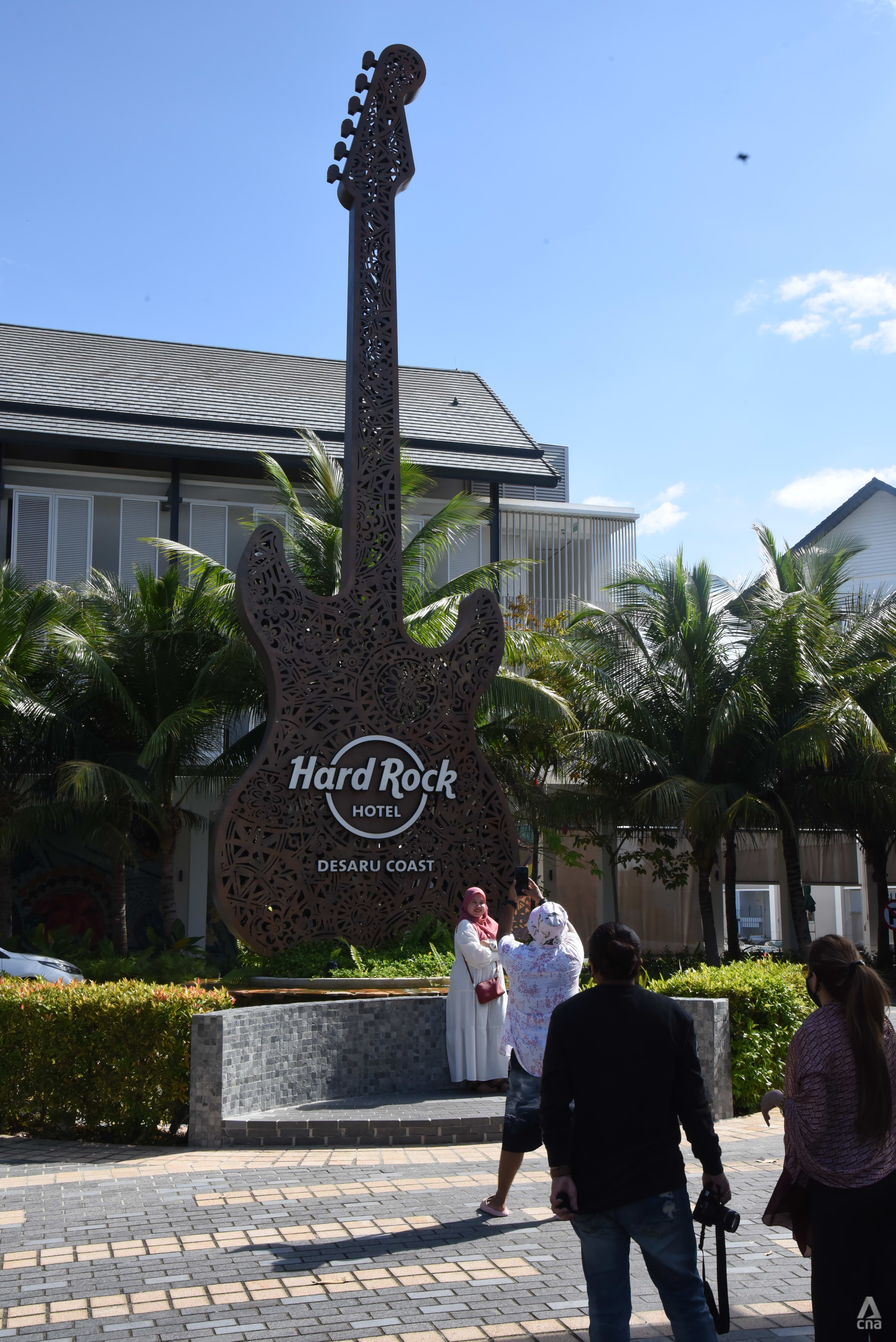 Many Johor tourism players CNA spoke to have expressed relief that the industry has been given a breath of fresh air with domestic tourism being allowed.
Despite that, many maintained that for the long-term sustainability of business operations, they were keen to see borders reopen to welcome back international tourists, especially from neighbouring Singapore.
SPIKE IN BOOKINGS AFTER PROLONGED LOCKDOWN
On Oct 22, a couple of weeks after interstate travel resumed, chairman of Johor's Tourism, Youth and Sports Committee Onn Hafiz Ghazi said in a Facebook post that hotel occupancy rates in Johor Bahru and Muar increased by up to 80 per cent.
He added that at Desaru Coast, an integrated eco-entertainment development in the south-eastern part of the state, the average occupancy rate was about 65 per cent.
The Desaru Coast project, which opened gradually from 2019 in the hopes of rejuvenating tourism in the Kota Tinggi area, encompasses Hard Rock Hotel, the Adventure Waterpark, as well as premium luxury seaside resorts The Westin, Anantara and One&Only.
However, just as the project was about to take off, the COVID-19 pandemic brought progress to a screeching halt.
Roslina Arbak, managing director and chief executive officer for the project's development, told CNA that the company had to make difficult decisions during the pandemic to prevent layoffs.
"Undoubtedly the pandemic has changed many things for everyone, including us. Early in the pandemic, we took tough and strategic decisions to control and contain costs, which meant that we were able to retain all our staff and avoid any pandemic-related retrenchments," said Roslina.
While it was still early to confirm that tourism has truly rebounded from COVID-19, Roslina was cautiously optimistic that Desaru Coast, buoyed by strong "pent-up" demand from Malaysians, would remain in a positive trajectory in the short term.
"We are encouraged by the interest in domestic travel and response from guests at Desaru Coast," said Roslina.  
"Since interstate travel resumed, we have noticed an increase in bookings, many of which are for our current offerings with flexible booking conditions that accommodate cancellations and extended validity periods," she added.
In addition to a high volume of visitors on weekends, Roslina said that Desaru Coast has also hosted groups of 50 to 100 business guests for meetings on weekdays.
The resumption of tourism activities, albeit only domestically, has been a big boost for the hotel industry in Johor. Last December, the state government announced that 13 hotels in Johor ceased operations amid the spread of COVID-19. 
Average occupancy rates had also declined. In August 2020, average occupancy stood at 28 per cent, compared to about 57 per cent in 2019. 
More than a year on, a new dawn finally emerged as the country learns to live with COVID-19. 
Over at Sunway City Iskandar Puteri, an integrated township west of Johor Bahru, a new 284-room lodging - Sunway Hotel Big Box - started operations on Oct 1.
Kelly Leong, senior general manager at Sunway Hotels & Resorts, told CNA that the team has been pleasantly surprised that its "bold direction" to open amid all the uncertainties has borne fruit.  
He said that high vaccination rates in Johor and the state reaching phase four of Malaysia's national recovery plan have granted the management team confidence that the hotel can grow from strength to strength.
"The reception has been encouraging as interstate travels are allowed for both leisure and corporate travellers. Aside from room bookings, enquiries for events and dining have been on a constant increase," said Leong.
In addition to hotels, smaller-scale tourism operators have also seen encouraging responses from domestic visitors.
Shariffah Muhammad Shah, who manages eco-mangrove boat tours at Kampung Sungai Melayu near Nusajaya, told CNA that demand for clients has been "relentless" on most days.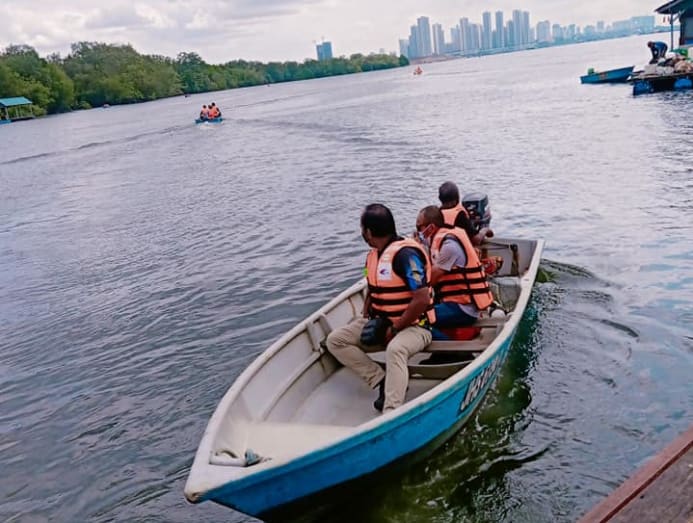 She said that each of the 15 boatmen her company employs are able to bring home RM800 (US$192) to RM900 on most days, a welcome respite after months of idle with zero income.
"It's been non-stop calls for bookings, and we are happy to take them," said Shariffah.
In the northern town of Muar, restaurants and hotels have reported a spike in demand as well.
Nancy Low, who sells homemade otah in the city centre, told CNA that on weekends, visitors would have to wait for 20 to 30 minutes to purchase freshly grilled otah.
"The tourists are back and you can tell that just by looking at the traffic jams in the town areas," said Low.
HOPEFUL FOR RETURN OF SINGAPOREANS SOON
In spite of the spike in demand for tourism businesses across most parts of Johor, operators are still calling for the reopening of borders to international tourists, in particular visitors from Singapore, so that the post-COVID-19 rebound can proceed in the long run.
Annual tourism arrivals from Singapore into Malaysia hovered at around 10 million before the COVID-19 pandemic, according to figures released by Malaysia's Ministry of Tourism, Arts and Culture. 
Roslina from Desaru Coast said that the current spike was due to pent-up demand in the near-term. She expected some stabilisation for domestic tourism during the Chinese New Year period in 2022.
"We are encouraged by the domestic travel demand, and we are looking forward to the federal and state governments working towards allowing reciprocal international tourists arrivals from an approved list of 'safe' countries soon," she said.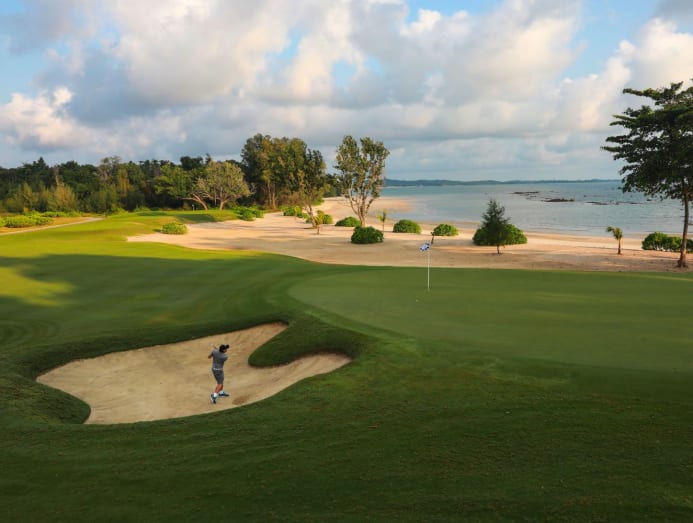 She added that the Singapore market is a key target group for the destination.
Shariffah echoed similar sentiments, highlighting how the border reopening would boost tourism receipts in the long run for her mangrove boat tours.
"Before 2020, busloads of Singaporeans would come, three, four buses at a time," she said.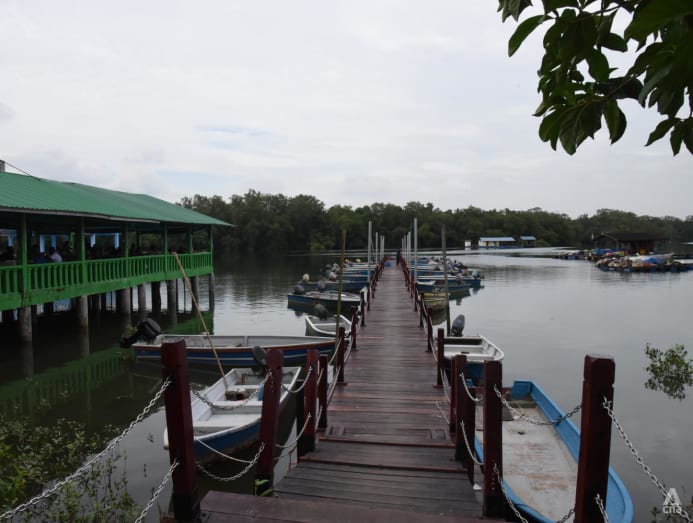 "For smaller operators like us, it's key to get this added number of visitors on a consistent basis. We have been hurt so much by COVID-19, it's great to welcome everyone back here, both Malaysians as well as Singaporeans," she added.  
However, there has still been no clear indication if leisure travel would resume between Singapore and Malaysia anytime soon. 
For the border reopening to be successful, Onn Hafiz, the state tourism exco, said it required the "understanding and agreement" between the state government, the federal government and the Singapore government.
Health and safety factors, such as the number of cases in both countries, have to be taken into account as well, he added.
Abu Fadzil, who is head of operations and customer service at travel agency Asian Trails, told CNA that establishing a Vaccinated Travel Lane (VTL) between Malaysia and Singapore would be a welcome boost for tourism operators in Johor, given the geographical proximity.
He added that this is provided the VTL allows cross-border travel across the land checkpoints at Woodlands Causeway and Tuas Second Link.
"How long can the domestic market sustain the tourism industry? There's a limit to how much Malaysians are willing to spend on activities like staycations, tourism activities," said Abu.
"The only reason why there has been a spike in demand is because people have been exhausted by the prolonged lockdown during the movement control order. We need to start thinking (about) how we can bring in Singaporeans and other international travellers consistently, and establishing travel bubbles by December onwards could be key," he added.