Tougher competition but Singapore will take it in stride: PM Lee on G20's corporate tax deal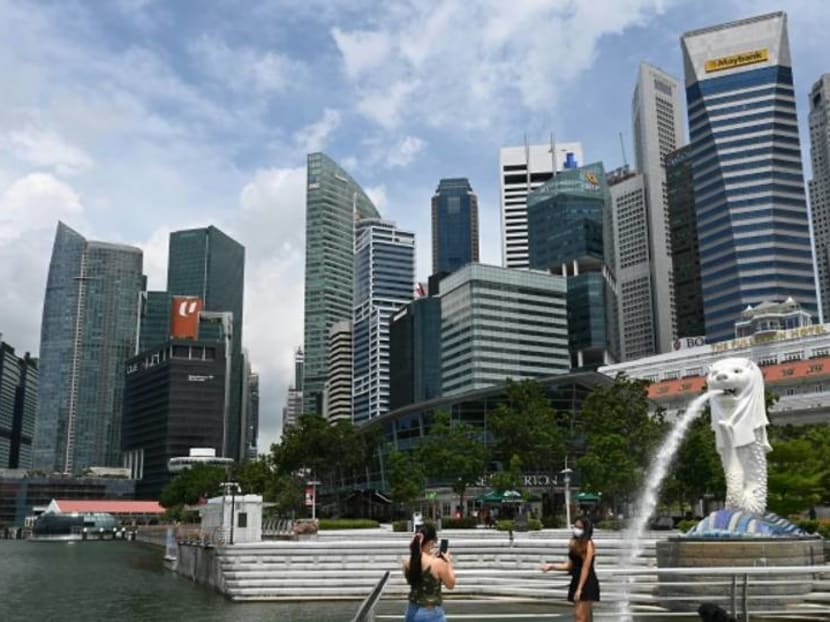 ROME: Singapore may face tougher competition with the world's top 20 economies agreeing on a global minimum corporate tax rate of 15 per cent, but it will take the change in its stride, said Prime Minister Lee Hsien Loong on Sunday (Oct 31).
Speaking in an interview with the media at the end of his official visit to Rome for the G20 Summit, PM Lee said Singapore may have to modify its tax incentives while continuing to attract investments.
"I think it is an effort by countries to come together to be able to have a united front in improving the bargaining position against companies which have very considerable pulling power," he said.
"I think I can understand what they are trying to do, but I think the dynamic will not fundamentally change and countries will find other ways to make themselves attractive in order to get their investments and the projects which they want."
Mr Lee said the minimum tax rate will impact how Singapore attracts investments to its shores, as tax incentives have been "one of the major tools" used by the Economic Development Board, together with grants and other schemes.
"We will have to see how those will have to be modified but we will also have to see how we can continue to attract investments to come to Singapore in order to create jobs and in order to keep ourselves competitive," he added.
Mr Lee said "it is very hard because we are now talking not only about economic competitiveness, but also strategic and security considerations", adding that supply chain resilience and "how to make sure that you are not held hostage in case your main supplier turns unfriendly, or in case something happens along the supply lines" also featured in discussions.
"That means you are no longer just talking about jobs and economic value, but about security and safety. How much is that worth? What do we do when other countries act like that?
"I foresee there will be tougher competition for us. But we will take it in our stride," said Mr Lee.
The tax reform, brokered by the OECD and backed by around 136 countries representing more than 90 per cent of world GDP, has long been in the making, and is supposed to come into effect in 2023. Each country taking part in the global deal must first pass national legislation.
VALUABLE FACE-TO-FACE MEETINGS
The Prime Minister also said he valued the chance to meet many world leaders in the Italian capital over the last two days, including in informal engagements, as it allowed him to get "a sense of each other's preoccupations ... and mood".
He noted that some of the big powers had met at the G7 meeting while the Europeans have been meeting regularly "because they have gone into living with COVID-19 more than we have so far".
Mr Lee also had an hour-long bilateral meeting with US President Joe Biden on the sidelines of the summit. It was the first meeting between the two leaders since Mr Biden was elected as president.
Other leaders Mr Lee met include Queen Maxima of the Netherlands, German Federal Chancellor Angela Merkel and Indian Prime Minister Narendra Modi. He also met with European Commission President Ursula von der Leyen, Dutch Prime Minister Mark Rutte, British Prime Minister Boris Johnson, Australian Prime Minister Scott Morrison and French President Emmanuel Macron.
"I think people would like to know how we see this world from Southeast Asia. They would like to know how we are tackling COVID-19, how we see the path forward with COVID-19 and would like to work with us on a wide range of things," said Mr Lee.
Digital economy cooperation, technology, cooperation, R&D and security issues were among the issues covered in discussions.
Such discussions are difficult to replicate in a Zoom conference, where "you cannot interrupt one another, you cannot float an idea and then see what he thinks", said the Prime Minister.
"I suppose you have done the formal business, but you do not get the same meeting of minds or at least mutual sounding out of one another and I think that is very valuable, I hope we will be able to do more," added Mr Lee.
DIFFERENCES ON CLIMATE CHANGE
Climate change also featured prominently during the G20 Summit, ahead of the United Nations Climate Change Conference (COP26) in Glasgow which begins on Monday.
Mr Lee said tensions between majors powers such as US, China and the European Union "get reflected in the discussions on the subjects and make the discussions more difficult".
"In principle, when you are talking about something like climate change where there is shared interest in an area of cooperation and you should be in a problem-solving mode, even though there is competition, other issues or rivalry," he added.
Nevertheless, Mr Lee noted that the group did release a joint communique. At the closing of the summit on Sunday, the G20 committed to the key goal of limiting global warming to 1.5 degrees Celsius, but some disappointed leaders warned more was needed to make a success of UN climate talks beginning in Glasgow.
"I hope that there will be progress made but I expect that it will be difficult to do, because apart from the rivalries between the major powers, there are also quite deep differences in views between the developed and developing countries on climate change," said Mr Lee.