How technology is helping female entrepreneurs future-proof their businesses
Tech-first companies helmed by a brave new generation of women business leaders are riding the waves of 2020. Brought to you by Samsung.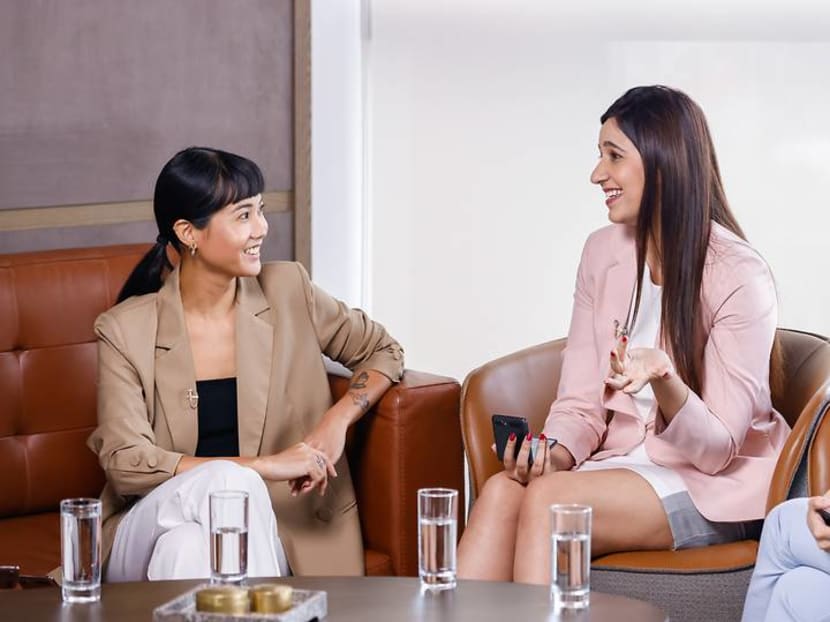 The COVID-19 pandemic has sharply accelerated technology and innovation across all sectors, levelling the playing field for any organisation savvy enough to spot opportunities to carve out a niche in the new normal.
A growing number of these organisations are run by women with bold vision and a fierce dedication to the work they do. They also have razor-sharp discernment when it comes to the technology they use – whether it's cloud computing, artificial intelligence or the revolutionary Samsung Galaxy Z Flip 5G phone.
MAKING ROOM FOR A DIVERSE FUTURE
Women leaders share valuable insights at the panel discussion.
Ms Jaelle Ang is the founder and chief executive officer of The Great Room, which offers plush, hospitality-led interiors that cater to companies looking for a corporate office with a difference. The co-working space has a presence in Singapore, Bangkok and Hong Kong.
Having worked in both finance and real estate, Ms Ang – a participant at CNA Luxury's Changing the Shape of the Future panel discussion in partnership with Samsung – has seen the adoption of tech accelerate during the pandemic in both sectors. Innovations in areas like the Internet of Things, automation and mobile technologies provide valuable opportunities to future-proof businesses like hers.
"In real estate, for example, there is the opportunity to re-look how we design spaces and how we can mass customise microclimates in the workspaces, be it temperature control, humidity or air quality, in a much more accessible way," she said.
A passion for user-focused, cutting-edge design is one that Ms Ang shares with Samsung, a leader in tech innovation and 5G readiness. The Samsung Galaxy Z Flip 5G was developed in line with consumers' desire for a foldable smartphone – and it goes one step further by being able to unfold to free-stop angles. Thanks to its flexible glass, the Galaxy Z Flip 5G can sit on any surface and offers a 6.7-inch screen display.

ENGAGING CUSTOMERS AMID A PANDEMIC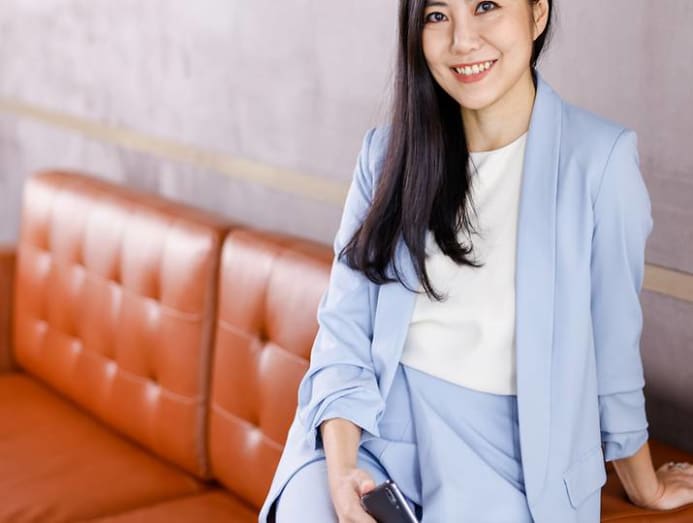 Mobile communication is important to Ms Ang. Managing her business involves engaging customers and partners in an ongoing dialogue that creates insights and new projects – no easy feat during a pandemic.
"A mobile device places a world of field experts right at your fingertips," she said. "During this period, technology has enabled very efficient communication – it allows a lot of the work to get done."
This efficiency is also driven by tech advancements like 5G, which provides lightning-fast connectivity and can be harnessed by smartphones like the Samsung Galaxy Z Flip 5G, which has an upgraded 5G processor. Samsung was the first to introduce 5G devices in Singapore, and carries the widest range of 5G products that offer accelerated download times and seamless video calls – perfect for business leaders to stay connected with teams, clients and partners.
For Ms Ang, communication is also about encouraging a diversity of voices. Having found her voice on the board of Country Group Development PCL, the youngest and only female board member is intent on lifting up the voices of other minority groups in businesses.
"It's not because we want to hit a certain quota, it's because it's better for businesses to have much more diversity on boards," she said.
IN STYLE: LISTENING TO THEIR AUDIENCE
Besides being a mentor to 500 start-ups and one of LinkedIn's Top 30 Powerful Profiles in Singapore from 2016 to 2018, Ms Dione Song is the chief commercial officer at Love, Bonito, a women's lifestyle brand that is poised for a broad global expansion. Love, Bonito, which started out as an online website, currently has a physical presence in Singapore, Malaysia, Indonesia, Cambodia and Hong Kong, and ships internationally.
Ms Song herself is an ambitious young leader who has utilised consumer data effectively to take experiential retail to a new level. Today, Love, Bonito's clothes are favoured by fashion-forward working women who, like Ms Song, are driven and tech-savvy, eager to embrace the latest tech trends while looking good.
To cater to this group of modern women, the Samsung Galaxy Z Flip 5G comes in two fashionable shades, Mystic Bronze and Mystic Gray. Its sleek, foldable design is encased in glass with a haze finish that is both soft to touch and minimises fingerprints, embodying a dual commitment to looks and practicality.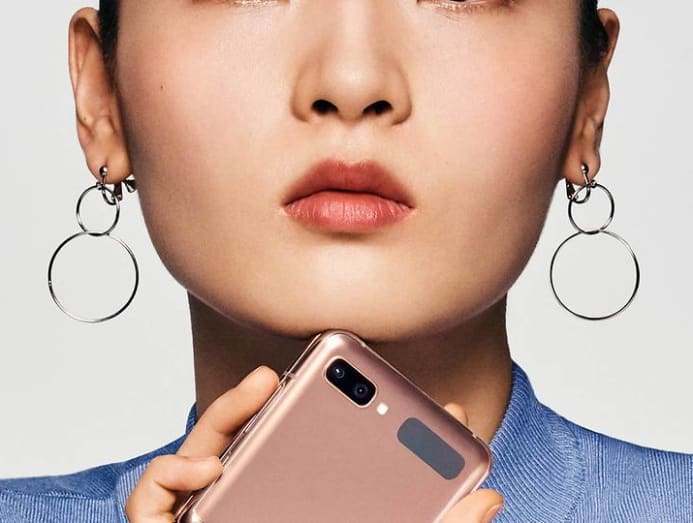 HARNESSING SOCIAL MEDIA
When COVID-19 struck, Love, Bonito's omni-channel infrastructure allowed the company to react quickly and optimise inventory by sending it to less-affected regions, as well as to its online retail arm. In addition, the company's attention to the proliferation of social media marketing channels in recent years has helped it reach a larger audience.
"There's Google, Facebook, Instagram. And during Singapore's Circuit Breaker period, just about everyone was on TikTok. When you're watching a video online, one click on an ad and you're on an e-commerce platform immediately," Ms Song shared.
Social media, of course, involves two-way interaction. Love, Bonito has used social media to learn more about its customers. Consumers today are eager to connect with brands and post their opinions or fan-made content online with increasingly sophisticated tools. The Samsung Galaxy Z Flip 5G, for example, has been optimised for a hands-free selfie and vlogging experience – perfect for shooting a live portrait-mode video of a shopping spree at Love, Bonito.
Ms Song cites New Zealand Prime Minister Ms Jacinda Ardern as an example of a leader who embodies openness and a willingness to be vulnerable – values that are integral to Love, Bonito's approach towards its customers and employees, as well as her own.
Said Ms Song: "We want to encourage women to be the best versions of themselves. I do think that women care a lot more about everyone around them, and are thoughtful and empathetic. I think that's important when it comes to building businesses and teams."
For more insights on how Ms Jaelle Ang, Ms Dione Song and other female game changers are navigating the future amid a rapidly transforming digital landscape, tune in to CNA Luxury's Changing the Shape of the Future panel discussion in partnership with Samsung.