The ripple that becomes a wave: A brilliant diamond collection celebrating trailblazers
The Forevermark Avaanti is for the intrepid woman of tomorrow.
Brought to you by Lee Hwa Jewellery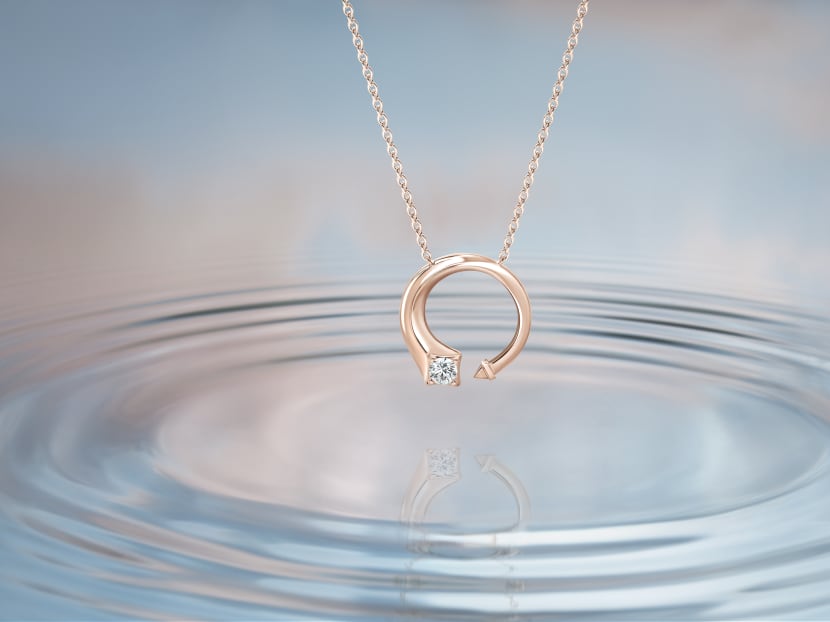 We often forget that the moments we seize today can shape the course of our future. Every great wave starts small, gaining momentum and speed as it grows into something powerful.
We see women like celebrity host Oprah Winfrey and New Zealand Prime Minister Jacinda Ardern and forget that they once were a humble co-anchor and researcher respectively. Now, they are change makers who are leaving a legacy in their fields, respected for their vivid work in journalism and politics. But it was the keen decisions they made along their path that led to the many firsts they have attained on the global stage – the ripples that grew to world-changing waves.
Women leaders today are setting forth historic changes, introducing bold new perspectives and empowering the lesser voice with their inclusive spirit. They are explorers and visionaries, filled with ambition and determination. 
To mark their pioneering spirit and far-reaching swell, Forevermark is encapsulating these stirring facets of women in an emblematic release – the Forevermark Avaanti collection, available at selected Lee Hwa Jewellery boutiques.
BEAUTY SECONDARY TO STRENGTH
Fluid dynamism. Relentless nurture. An unerring intuition. The Forevermark Avaanti collection celebrates some of the strengths the modern woman carries within, and in eye-catching iconic style.   
The collection features the distinctive Forevermark diamonds from De Beers Group – a rare class of natural gems brilliant in shine as well as heart. The diamonds are ethically sourced from various regions, including South Africa and Canada, with each mine held to high business, social and environmental standards. These conflict-free gems see scrutiny from both man and machine in a rigorous process and make up less than one per cent of the world's natural diamonds.
See this expressed in the Forevermark Avaanti Necklace, a ripple cresting with a solitaire. It is a lingering trail, an expanding wave – a movement forward embellished in rose gold.
The uncompromised brilliance in design bears out the same illuminating point of view that women bring, while also embodying strength earned through enduring grit. And as it is with every woman, no two Forevermark diamonds are alike in their make, and each has a unique number inscribed.
NEVER A STRAIGHT LINE
Foresight is a curve that bends into the horizon. The Forevermark Avaanti collection is an expression of this through fluid contours, echoing the perfect lines of the unstoppable ripple that moves steadily into the future.
For the woman who dares, it is a signal to launch both a path and a momentum that understand flow and rhythm. Embodying this is the Forevermark Avaanti Ring, which wraps the finger in quiet elegance, and indicates focus and direction with a trail of widening diamonds. It marks a brilliant path steady with growing resilience, but with grace and patience.
MANIFEST YOUR MOMENT
The Forevermark Avaanti collection speaks to the core of the woman who takes chances – who is unencumbered by rules, norms or expectations. It is for the woman who buys diamonds to mark her milestone and ambitions.
Expressing her stories through iconic style, the collection articulates itself from necklace to ring, bracelet to earrings, all finished in the refined blush of rose gold. These artful designs with their invested symbolism are true statement pieces.
Lee Hwa Jewellery welcomes every woman to discover her power with an exclusive invitation. For a limited time, both Lee Hwa Jewellery members and UOB Lady cardholders can enjoy 10 per cent off the Forevermark Avaanti collection.
Launch your ripple. Shop the Forevermark Avaanti collection at selected Lee Hwa Jewellery boutiques.