Commentary: Going back to old jobs as restrictions ease not straightforward for some
There has been a big shift in not only the type of work we do but also the way we work, says a HR expert.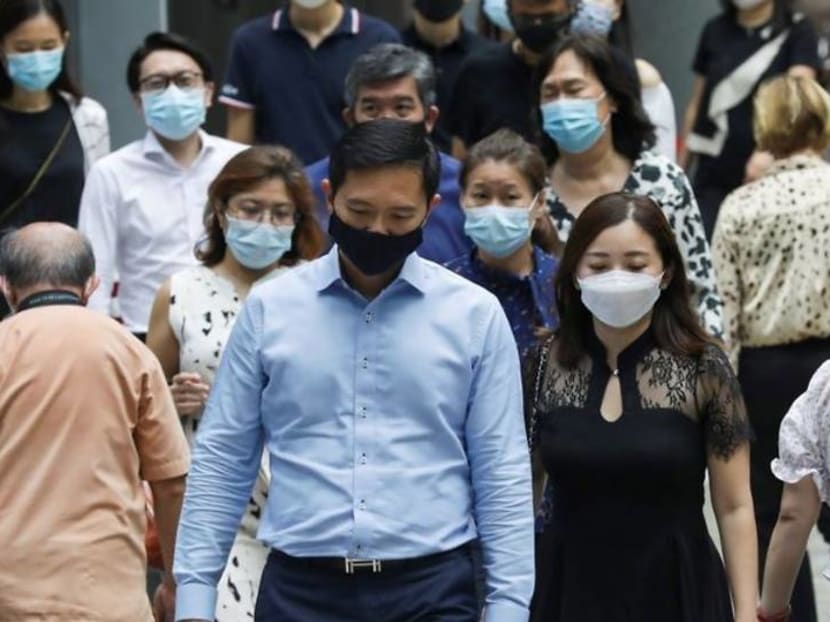 SINGAPORE: The move on Thursday (Aug 19) to allow half of employees to return to workplace saw a flurry of messages on my chat groups.
While most HR professionals welcomed the opportunity to bring teams back, especially new joiners, there is wariness at the realisation that the workplace in a post-pandemic setting will be anything but business-as-usual.
The rapid deployment of digital tools and processes have had an unprecedented impact on how people work and interact with each other.
In the longer-term, the accelerated changes brought about by the pandemic and the uneven fortunes of industries, means that many of the old jobs will no longer be there as new jobs are created.
The question is, when COVID-19 becomes endemic and everyone gets back to work, what would employment landscape look like? What about all these pandemic-related jobs – will they disappear and if so, can these workers snap back into the sectors as these begin to dust off the cobwebs?
SHIFTING SANDS AND SKILLS
If the US experience is anything to go by, companies are in for a bumpy ride. With pent-up demand and the vaccination rollout, consumer confidence has returned with a vengeance.
For example, US airlines were recently left scrambling as they could not bring back sufficient pilots or crew to fly planes to meet demand.
Aside from dormant sectors returning to life, other companies will also find it a struggle to hire people with the right skills and experience fast enough and at competitive rates.
This is not just a question of supply of adequately trained staff lagging demand. The pandemic has accelerated the adoption of digital technology, data and automation impacting job requirements.
Studies have shown that one in three jobs in finance services sector will disappear, giving way to new roles in analytics, green financing, machine learning, cyber security, blockchain and artificial intelligence.
Another example is in human resources. A job transformation study jointly commissioned by the Institute for Human Resource Professionals and Ministry of Manpower concluded in 2020 that 90 per cent of jobs in HR will be impacted by technology.
Of the 27 jobs analysed, a high level of impact was seen for eight jobs at the associate and executive levels and 16 middle-management roles. Many involve tasks administrative in nature and therefore susceptible to automation and potential displacement, due to the availability of technology-enabled solutions.
TEMPORARY JOBS PHASED OUT
The pandemic's long shadow will affect sectors like tourism where a near-to-entire collapse saw thousands of jobs put on ice.
Scores of tour guides, tourism staff, pilots and cabin crew pivoted to temporary positions – some taking on businesses while others have filled the demand for new pandemic related jobs like swabbers, contact-tracers and safe distancing ambassadors.
In July about 15,000 workers were placed in temporary roles in the Government or government funded short-term roles. As Singapore shifts to an endemic phase of its fight with COVID-19, such positions such as temperature screeners and safe distancing ambassadors are already being phased out.
Can these workers who have been working a temp job for over a year be able to transition into full-time work in sectors they came from?
Even if they do, their jobs will not be the same as before. Tour guides will have to use virtual apps, while MICE operators will need digital tools to create a hybrid attendee experience.
PERMANENT HYBRID WORK
At the sourcing end, there are fundamental changes taking place impacting who is hired to do these jobs.
With the normalisation of remote-work, Singapore-based organisations that can pivot effectively to permanent remote work for some positions or move permanent in-person positions to ones which remote freelancers can fill, cast a wider net in their search for talent and take advantage of savings in office-space, utilities and cost of hiring someone permanently for seasonal jobs.
Conversely, more global organisations that operate outside our borders will be able to compete with Singapore-based organisations for local talent. The Singapore workforce ranks ninth in the IMD World Talent Ranking and is fertile ground for hard-to-find skills.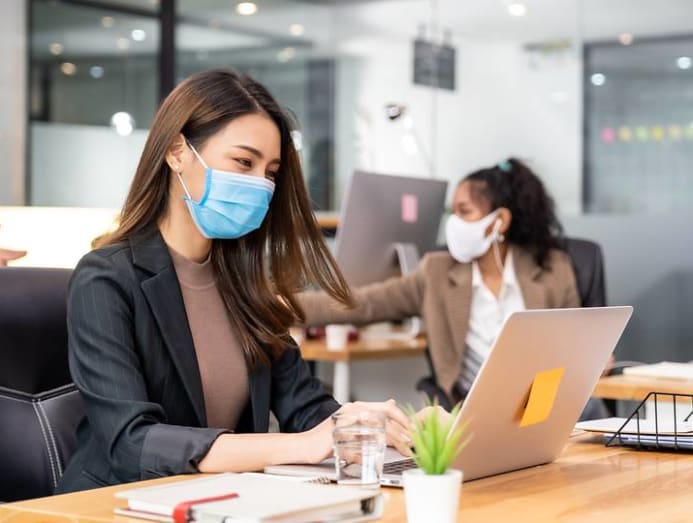 Conversely, precisely because remote work has become entrenched, it also means roles can be filled by people working anywhere in the world. Examples of such jobs include creative services, social media managers, software developers and even voice-over artists.
This will pose as additional competition and challenge to hiring local talent.
While jobs are changing, so are people's priorities, a reason why we are increasingly seeing mid-career switches. Many PMETs have taken advantage of pandemic downtime to find new purpose and skills.
More than 2,600 mid-career individuals benefited from Professional Conversion Programmes (PCP) developed and run by Workforce Singapore in the first half of 2020, about 20 per cent more than the number over the same period in 2019.
This increase was led by more people taking up redeployment PCPs which prepare them for new or enhanced roles such as data analytics and user experience design in their existing organisations.
There are now about 100 such programmes across more than 30 sectors, ranging from financial services, general manufacturing, education, info communications technology and logistics.
Mid-career switches open up opportunities for new and emerging sectors like fintech and digital tech companies willing to place and train these workers.
Listen to two local filmmakers talk about the future of movies in Singapore.
STRUCTURAL SHIFTS AND UNEMPLOYMENT
These structural shifts in both the demand and supply of talents are here to stay. In my experience, the best performing companies are preparing for what's to come in three ways.
First, they invest in employer value proposition and employment brand.
Companies cannot continue with old ways of managing their human resources. Some of the biggest barriers remain the unattractive nature of some full-time jobs, particularly in the retail and food services sectors where shift work and lack of advancement opportunities mean workers simply look elsewhere.
When these businesses finally get back on their feet, they should revamp their employer value proposition to attract workers by for example, providing more days off, redesigning jobs to give higher value-add to the staff and improve welfare, including something as small as proper rest areas.
The extension of the progressive wage model to the retail and food services sectors by end of this year is also an opportunity to transition to more sustainable employment practices in these sectors.
Second, invest in learning and development. In a 2020 SkillsFuture Singapore competency survey, only 50 per cent of 1,500 employers surveyed believed their employees possessed the right skills for their organisational needs.
Even before the pandemic, the job-skills mismatch was viewed as a growing challenge due to on-going economic restructuring and shifts in composition of the resident labour force.
Singapore's long-term unemployment rate, registered at 1 per cent in 2020, a level not seen since 2005. So developing staff has become critical.
Finally, invest in your employee experience programmes. Retention is a must – each person who quits creates one more role to fill. Our surveys show that burnout and mental well-being remain areas of concern.
A post-pandemic setting will bring about fundamental shift in jobs and skills with long-term implications for companies and workers. Companies cannot simply sit idle and hope things will get better.
This is a good time for firms to look squarely at what the skill gaps are, who can fill them and then adapt the HR practices to hire and retain these talents. Some jobs will naturally fade away, others will fill their place and many more will require new skills.
There are grants and subsidies available so even the smallest outfit has no reason not to start the process to develop their businesses and their people now.
Mayank Parekh is the CEO of the Institute for Human Resource Professionals (IHRP) which aims to professionalise and strengthen the HR practice in Singapore.
Editor's Note: This article has been updated to correct the figures for the Professional Conversion Programme.