Commentary: China's newfound populism could hurt investor confidence
Beijing's recent populist regulatory moves may please some of the population but risks damaging investor sentiment, says Christian Le Miere.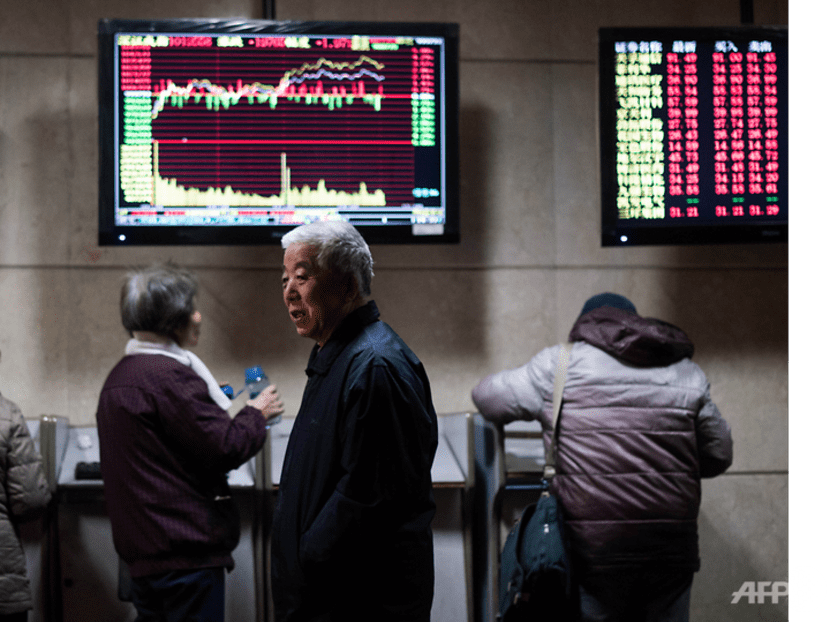 HONG KONG: Attempts by Beijing to reassure investors are growing louder.
Speaking at the China International Digital Economy Expo 2021 in Shijiazhuang on Sep 6, China's vice-premier and economic tsar Liu He said: "China's policy to support the private sector hasn't changed and won't change in the future."
Two days later, the front page of the People's Daily, the Chinese Communist Party's newspaper of record, led with a commentary citing "three things that have not changed" - namely the status and role of the private economy, the government's policy of encouraging and supporting the private economy, and China's desire to develop a favourable environment for growth in the private economy.
Where the People's Daily is seen as a somewhat accurate barometer of Beijing's thinking, the message is obvious: Beijing is aware recent regulatory changes have spooked markets and wants to ensure that sentiment does not turn negative and undermine growth amid a slowing recovery.
REGULATORY MOVES AGAINST TECH GIANTS
But it is not yet clear whether the intended audience is convinced.
After all, the preceding series of measures taken over the past nine months have unleashed uncertainty in stock markets, upended initial public offerings and disrupted industries.
The first major sign of the forthcoming disruption came in November 2020, when Ant Group suddenly called off its planned initial public offering amid criticism from Chinese regulators.
Ant was subsequently forced to separate from its main business and restructure. Chinese authorities this week have also reportedly ordered for Alipay to be broken up.
But the move against Ant was just the first step by Chinese regulators, lawmakers and law enforcement agencies against Chinese tech companies and high-profile individuals.
Initially the campaign focused on antitrust issues – 12 firms were fined in March for illegal acquisitions, including Tencent and Baidu. Alibaba was slapped with a US$2.8 billion penalty in April after an antitrust investigation, triple the previous record amount.
But authorities soon expanded the regulatory campaign into new areas. In July, ride-hailing giant Didi, the Uber of China, became the latest target over concerns about data security.
Didi had recently listed in New York, and Beijing appeared worried over insufficient controls over how data of Chinese citizens was captured, controlled and accessed.
By early September, a new data security law had come into effect to better regulate such issues. A personal information protection law is expected to be passed in November to further strengthen this legislative framework.
Other measures appeared to have more populist motivations behind them. Food delivery app Meituan came under scrutiny for working practices among its delivery staff, particularly over long working hours and low pay – issues related to what official media termed the "disorderly expansion of capital", with tech entrepeneurs becoming billionaires at the expense of the working man.
Online criticism of the "996" culture in the industry (with employees working from 9am to 9pm six days a week) hinted at popular discontent with working conditions – concerns the food delivery regulations targeted.
Restrictions on online gaming in August – limiting under-18s to just three hours per week – had a direct effect on companies like Tencent while the entire private tutoring industry was largely wiped out by new regulations in July that banned for-profit tutoring on the school curriculum.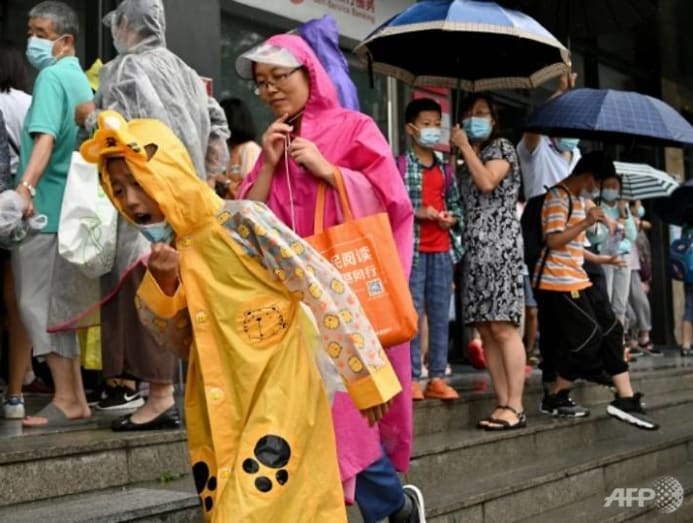 Authorities say the move to make tutoring non-profit is aimed at easing pressure on pupils and curbing high education costs
Both seemed designed to address common concerns among parents that children face an unfair environment in China's highly competitive school examinations, with only wealthy parents able to effectively tutor their children, while also spending too much time gaming.
ALL FOR THE SAKE OF "COMMON PRO

SPERITY"
While these political developments may have a variety of motivations, they were undoubtedly  undertaken within the broader ideological umbrella branded as "common prosperity".
The phrase has been around in Chinese politics since the 1950s, but has been used with increasing frequency in Chinese media this year.
President Xi Jinping has not only elevated the term in a landmark speech in August but also called in recent public appearances for the "reasonable adjustment of excessive incomes" and encouraged high net-worth individuals and prosperous companies to give charitably to help achieve common prosperity.
High-profile individuals have not been spared either. A recent spate of celebrity scandals has highlighted how the common prosperity campaign can affect even the richest and most famous in China.
Actress Zheng Shuang was fined US$46 million for tax evasion in August, in what the Global Times said was a move to tighten "tax supervision of high-income celebrities and ensuring tax fairness for society". And the Cyberspace Administration of China in late August further regulated celebrity fan clubs, limiting the sale of merchandise.
But the overall tone seems to be one of control, of urging entities and individuals to conform to some type of national script.
One of China's most successful actresses, Zhao Wei, has been effectively de-platformed and scrubbed from the Chinese Internet with allegations of financial impropriety and a number of other scandals involving her subsequently surfacing on the Global Times.
DISTURBING SIGNS TO CHINA'S INVESTORS
This torrent of regulation and ideological rectification has sent disturbing signals to China's investors, entrepreneurs and the wealthy.
If Beijing can target Alibaba, Zhao Wei and the multibillion-dollar private tutoring sector, then any industry, company or individual – domestic or foreign - could potentially fall foul of newfound enthusiasm for regulation or populist change.
The question is whether such a shift coupled with the regulatory clampdown in recent months are a hard pivot by Beijing to reclaim greater control over the Chinese economy and reset state-society relations, and what further implications this has for private investments.
While some of these measures may be popular, the sudden introduction of regulations and laws has made it clear that there is a high degree of political risk for any investors in China at the moment.
Some of that risk has now been priced into relevant equities – Didi's shares are currently valued almost 50 per cent lower than its listing price in New York back in late June; Meituan, Tencent and Alibaba have suffered similar falls of more than 40 per cent since their peak in February.
Hence, the recent attempts to reassure markets that China still believes in the private economy. Beijing is well aware that since Deng Xiaoping's reforms in the late 1970s, the private sector has driven China's remarkable growth and development.
The international business community, with its longstanding vested interests in China, has also been typically supportive of constructive relations with the country, despite souring US-China relations and poorer public attitudes towards China globally and China would not want to endanger that.
With its post-pandemic recovery waning, the Chinese Communist Party is clearly wary of endangering further growth by giving the impression that it wants to take a fundamentally more interventionist approach that restricts the private sector and hurts its interests.
But if it's not careful, the popular campaigns of the past few months designed to improve income inequality and promote egalitarianism could harm sentiment and further slow China's growth.
Christian Le Miere is a foreign policy adviser and the founder and managing director of Arcipel, a strategic advisory firm based in London.