Commentary: China's long march with tech firms just got started
President Xi Jinping moves to "securitise" tech should be seen in the larger context of how the country leverages tech to further national goals, says NTU researchers.
SINGAPORE: China's clampdown on leading Chinese technology firms seems the conclusion to its decades-long soul-searching exercise on the extent to which national interests should override private gain.
Although a hallmark of China's economic miracle has been Deng Xiaoping and subsequent Chinese leaders' openness to global markets and foreign investments, that pendulum may now be swinging the other way under President Xi Jinping.
These recent moves under Xi – the clampdown on tech firms, the rules on gaming hours and the demand for ride-hailing to provide full-time employment – have demonstrated rising techno-nationalism.
It's clear China has decided market reforms should serve the Leninist one-party rule.
In this model, Chinese authorities are reverting to an old command economy approach to align companies and minimise risks, while also granting them a certain degree of autonomy.
CHINA ALIGNS TECH FIRMS WITH NATIONAL INTERESTS
For years, as China moved up its developmental model to leapfrog most modern economies with new capabilities in areas like fintech, transport and gaming, the economy flourished.
Homegrown firms became household names, and, in turn, evolved to global tech titans – such as Ant, Didi, ZTE, Tencent and ByteDance. Crucially, this growth supported the rise of the world's biggest middle class.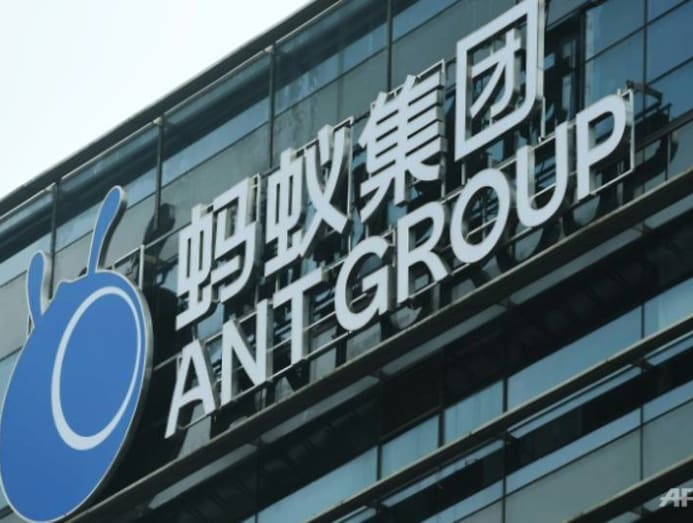 The time spent also gave the Chinese political leadership space to master the art of leveraging tech to support national interests.
Regulators may be taking an expansive view of national interests when they decided to limit gaming to a maximum of three hours a week for under-18s, to combat gaming addiction and to cultivate "younger generations in the era of national rejuvenation".
But national security remains at the heart of concerns. Didi was said to have been targeted because, as a New York Times report puts it, it chose to have its initial public offering in the United States and potentially put reams of data into the hands of an adversary.
CHINA HAS LEVERAGED TECH TO SUPPORT NATIONAL INTERESTS IN THE PAST
Such recent efforts to rein in tech companies have occurred in parallel with the pursuit of modern technologies for social ends, for instance, the deployment of artificial intelligence (AI) for surveillance and the creation of a digital yuan granting the Chinese government greater power in digital payments and transactions.
It it little wonder therefore that Beijing should also seek to more closely align tech companies with national policy and desired norms.
But Chinese authorities, often taking the long view, still view big companies – many of whom are emerging as global leaders in the tech industry – at the forefront of its model of Chinese development.
TECH EMPLOYED TO ACHIEVE STABILITY
Beijing knows it cannot slay the golden goose. Rather than clamping down on such firms in order to squash dissent, the goal is to continue to maintain regime legitimacy by fostering technological innovation while keeping Chinese enterprises aligned with the regime's nation-building efforts.
Chinese political elites know they need to continually produce pipelines of innovative and job-producing, world-class companies to help China sustain economic growth.
Xi's focus on targeting tech firms and the rising prominence of frontier technology sits in the wider context of the country's pursuit of modern technologies.
As outlined in the Chinese State Council's 2017 New Generation Artificial Intelligence Development Plan, the development of AI is viewed as a means for China "to enhance national competitiveness and safeguard national security" while serving as the "new engine of economic development".
Having first access and control over new technologies also gives the Communist Party of China a leading edge over its territory and population – especially as it mobilises these resources for stability.
Authorities in Xinjiang rely on a grid system – fusing facial recognition technologies, smart surveillance systems and information stored on a database known as the Integrated Joint Operations Platform – to identify, track and locate activities of terrorists.
It's Chinese AI companies such as SenseTime corporation and Hikvision that have supplied the Chinese government with the surveillance technologies used there.
China's remarkably rapid roll out of a digital yuan is also instructive. With the world's largest unbanked population, the digital yuan seeks to correct this by bringing onstream millions of such citizens into the financial system without the need for a bank account or Internet access.
Nevertheless, it also promises "controllable anonymity", allowing authorities to monitor capital flows and financial transactions down to the last cent.
While anonymised transactions are not normally accessible, Beijing can choose to access them if they suspect unlawful activities, such as money laundering or gambling.
PROVING THE IDEOLOGICAL SUPERIORITY OF CHINESE GOVERNANCE MODEL?
Such moves to align the Chinse tech sector to national security interests may have been motivated by the vulnerability of Chinese tech firms to punishing actions by the US, including blacklisting, presidential executive orders during the Donald Trump years.
And why not, when on Jul 14, the Biden administration added Chinese companies and other entities to its economic blacklist, following allegations of their involvement in human rights abuses and high-tech surveillance in Xinjiang.
The great power competition between the US and China is heating up and both sides know technological dominance underpin this contest.
This may be a clash of narratives and the battle for hearts and minds, as much as it's a fight for material superiority. 
For some in the US, the rise of Chinese tech fuels a form of digital authoritarianism that threatens Western liberal democratic values.
Chinese officials have likewise framed the development of AI as an issue of national security and degrees of freedom, a train of thought present since the first day the Great Firewall was erected.
A deep-seated anxiety to overcome its century of humiliation and avoid a repeat of history also underpins China's "securitisation" of tech.
In recent years, China has also sought to buttress its evolving approach with strong institutions, with the creation and expansion of the Central Cyberspace Affairs Commission which oversees the Cyberspace Administration of China and the Central Commission for Cybersecurity and Informatisation, chaired by Xi Jinping personally.
But China is playing offence as much as defence. It wants to prove the ideological superiority of its values which the Chinese model of governance hinges on.
It was proud of the global coverage of its success with deploying high-tech surveillance in the wake of the COVID-19 pandemic and commentary that this was a model to emulate.
It was lauded for controlling the spread of the pandemic with new digital tools without the deliberative democratic processes constraining Western liberal societies.
So there is little surprise the Chinese state has adopted a utilitarian approach to including tech into its updated Chinese developmental model – one able to rival the conventional market-driven model.
Whether China succeeds will depend on its "discourse power" (huayuquan) – its ability to set agendas and shape international norms. This is an area for strategic rivalry.
As the global economy becomes increasingly more digital, the development, usage and export of emerging technologies in cyberspace, AI and more are currently unclear and open for contestation, and first movers hold an advantage.
RISKS AND OPPORTUNITIES AHEAD
Semiconductors are now the technological arena where the battle between the US and China will play out and it remains to be seen how China will wrest back control.
As outlined in its national strategic policy, Made In China 2025, China plans to increase domestic semiconductor manufacturing as a share of domestic consumption to 80 per cent by 2030.
It also plans to reduce all external dependences, including reliance on firms such as the Taiwan Semiconductor Manufacturing Company.
Nevertheless, there is growing pushback against sharing sensitive tech, more cautious knowledge transfers, coupled with increasingly hostile relations with the US, Taiwan and some quarters of Europe. These developments are making it harder for China to realise its full potential to be self-sufficient in semiconductor production.
With massive state support, coupled with a surfeit of talent and resources, China is already a technological powerhouse.
However, China's moves to align the tech sector with national security issue could encumber foreign tech firms and make the Chinese market less attractive for global labour and capital.
But one thing's clear: Beijing's long march to mobilise the country's technological prowess for national imperatives has only just begun.
Stefanie Kam is Associate Research Fellow at the S Rajaratnam School of International Studies at Nanyang Technological University. Dylan MH Loh is Assistant Professor at the Public Policy and Global Affairs programme at Nanyang Technological University.