Commentary: China's long-term prospects as a top investment destination haven't been derailed
Global investors shouldn't be short-sighted when considering China's moves in the tech industry – it is an ambition to reorientate towards sustainable and inclusive growth, says HSBC's James Cheo.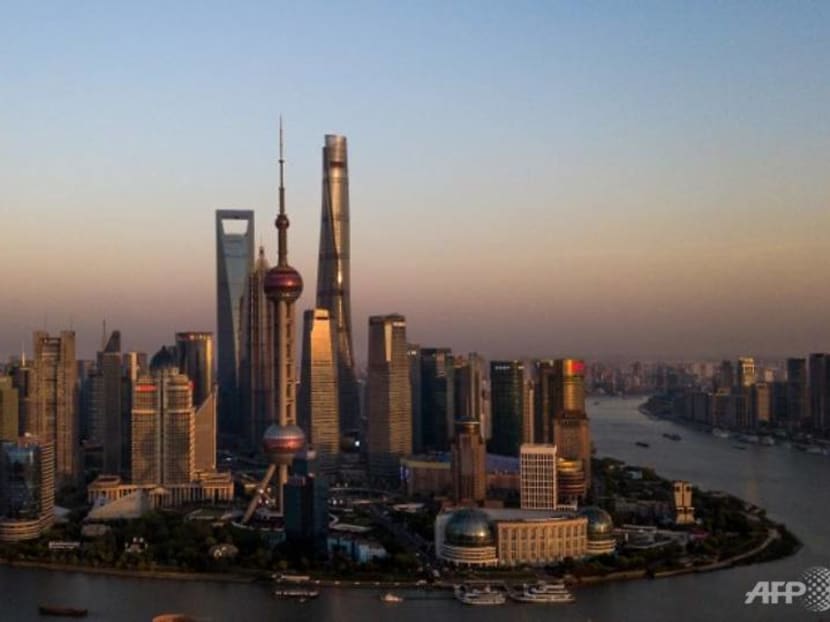 SINGAPORE: China is top of every investor's mind, as they try to understand its policy shift towards "common prosperity".
Such policies range from curbing working hours for technology sector employees, to a ban on for-profit tuition and designated video-gaming hours for minors.
This series of policy upheavals is pushing up the risk premium in China asset markets, wiping out trillions from market valuations.
Shocking as this has been however, China's long-term growth prospects have not been derailed when you consider the deeper ambitions for more sustainable development and inclusive growth undergirding these changes.
One should not forget China's economic miracle over the past four decades occurred under a hybrid of capitalism and socialism.
Growth may have been uneven in recent years, deepening income inequality, especially between urban and rural areas, and worsened by the pandemic.
Common prosperity hence signals China's changing focus from "growth first" to "quality first" and aims to balance economic gains and sustainable development, for inclusive growth. To power its economy, all segments of the population - especially lower-income households and less-developed cities - must grow together, the thinking goes.
But China is pressing on with its ambitious Vision 2035 plan to double gross domestic product in the next decade – no easy feat for a fairly mature economy.
With a slowdown in momentum, China is likely to tread cautiously. It recognises that the private sector has been a vital engine of growth and jobs, making up more than 60 per cent of the economy and 70 per cent of technological innovations.  
COMMON PROSPERITY FOR LONG TERM GAINS DESPITE SHORT TERM PAINS
Recent moves on its technological giants are unlikely to reduce the sector's overall competitiveness despite short terms pains and ties closely with China's new dual circulation plan, focused on growing the economy both domestically and externally.
On the one hand, China wants higher-quality domestic consumption. And yet its growing capacity in value-add manufacturing will be key to its rise as a self-sufficient nation with a wealthy middle class by 2035.
And recent economic focus has been to support small and mid-sized enterprises (SMEs) via monetary, fiscal and other policies. China also wants to raise public sector productivity and has been working on breaking implicit guarantees for state-owned enterprises and lowering leverage.
Externally, China's wants to foster stronger regional trade and investment partnerships with Southeast Asia, the Belt and Road region and developing economies.
Common prosperity is a new domestic priority to ensure social harmony amid decelerating economic growth.
Recent regulatory changes also aim for fairness and efficiency but these get less spotlight. For example, the ban on private tutoring is complemented by increased resourcing for public schools and a roll-out of low-cost community childcare services.
In Zhejiang, a pilot programme to demonstrate common prosperity by 2025 has introduced policies designed to reduce inequality, by raising incomes through private sector investment in poorer areas and encouraging rural residents to start their own businesses. If successful, it will be replicated in other cities to encourage private enterprise and consumption.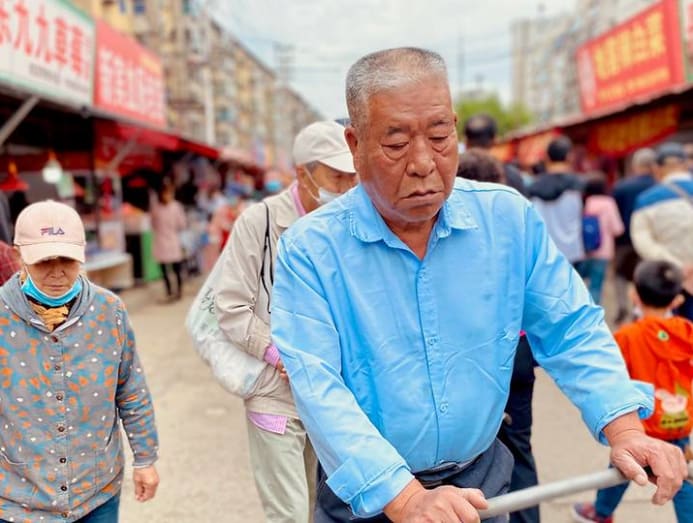 China's transition from investment to consumption and from manufacturing to services will accelerate, boosting about 65 per cent of households to the middle class by 2027. Rising incomes and aspirations will drive consumption and a stronger social safety net may lower precautionary savings.
WHERE GLOBAL INVESTORS SHOULD LOOK AMID CHINA'S REBALANCING
Amid the great rebalancing from speed to quality of growth, efficiency to equality, and mega corporates to innovative SMEs, China's market still offers attractive investment returns for savvy global investors.
The challenge lies in identifying high-potential, more resilient sectors less exposed to policy risks associated with anti-trust enforcement, personal data protection and social inequality.
Organisations aligned with common prosperity goals – that drive progress in technological innovation, green energy and sustainable growth and seek to improve people's well-being – will stand out and three sectors will be priority for China.
First, new consumer groups emerging from China's demographic shifts will fuel discretionary spending. An ageing population will drive demand for healthcare products and services, including insurance, as a self-sufficient domestic market.
Second, China is on a cusp of a green revolution. Its 14th Five-Year Plan aims to accelerate urbanisation and promote development of smart cities, and opportunities such as electric vehicles (EV) and environmental protection sectors can help China meet de-carbonisation goals.
The EV market is recovering strongly after a dip in sales in early 2020, thanks in part to the combination of more attractive, cost-competitive models and the government's strong support for the auto industry.
Mandatory emission quotas on internal combustion engines have been tightened, which will boost EVs to a 20 per cent market share of new car sales by 2025, or about 6 million units a year, up from 1.3 million in 2020. This will reach 50 per cent by 2035.
Third, a sustainable agricultural revolution is needed to feed the world's largest and growing population. The rising middle class will further alter food consumptions patterns observed elsewhere, away from grains to resource-intensive foods like meat and seafood.
More sustainable farming techniques and agricultural innovation will be important for China's food security and resilience. China aims to increase crop outputs in rural areas, decrease manpower needs and optimise supply chains, and are adapting 5G network capabilities, cameras, smart sensors and drones into farming practice.
Fourth, China is transforming from the world's factory to smart manufacturing, with a comprehensive plan to upgrade manufacturing capabilities by 2025. Priority areas include emerging technologies like robotics, aircraft engines, artificial intelligence, new energy vehicles and smart cars.
High-tech manufacturing is developing rapidly, surging in added value by 22.6 percent year-on-year in the first half of 2021, sending the two-year average growth to more than 13 per cent.
Investors should also focus on innovative industry leaders in digital infrastructure, automation and 5G. Such sectors include advanced manufacturing of tech hardware, semiconductors, certain industrial machinery and equipment, and software and artificial intelligence.
CHINA TOO BIG TO IGNORE
Industry observers currently hold a neutral view on Chinese equities. Their focus is on diversification as they search for companies which benefit from strong policy support - for technology self-sufficiency, manufacturing upgrade, 5G capabilities, automation and net-zero transition.
In this climate, investors should also focus on companies with clear competitive edge, strong management and corporate governance, and sustained earnings growth.
In the years ahead, China's financial market will further integrate with the rest of the world. The increase of China equity and bond weighting in global indices will in any case spur further international investment.
In the long run, China's more regulated, stable business environment will benefit investors, in reducing system vulnerabilities and ensuring sustainable growth.
Despite short-term volatility, international investors cannot ignore the long-term prospects of China. Its investment opportunities remains expansive - China has simply set out clearer parameters within which it will facilitate, or even allow growth.
James Cheo is Chief Investment Officer, Southeast Asia for Global Private Banking and Wealth at HSBC Singapore.