Commentary: Facebook hit by scandal again, but don't shoot the messenger
Whistleblower allegations make some believe the end of Facebook is near. But the social media giant has survived many crises, and its negative effects might be overblown, say researchers.
LAUSANNE, Switzerland: This isn't shaping up to be a great month for Facebook.
First it was rocked by allegations from former product manager Frances Haugen.
Then two outages knocked out Facebook and its core services – WhatsApp, Instagram, Messenger – for several hours on Oct 5 and Oct 9.
While the company was quick to fix the outage, damage to its reputation from allegations of prioritising profits over ethics may take longer to remedy. Indeed, on Oct 5, the company's share price dropped 15 per cent since its record high on Sep 7.
Facebook has become a rather large target – its services count for 4 of the top 5 app downloads globally and its user base includes more than a third of the world's population.
The criticisms from Haugen therefore echoed around the globe. She claimed in her Oct 5 testimony before US Congress that the company deliberately failed to address teenage mental health issues, its algorithms promoted hate speech and ethnic violence, and investors had been misinformed about the company's declining user base in certain demographics.
Allegations that Facebook is aware of its harmful effects but overlooks or hides them have led to US lawmakers drawing comparisons between the social media giant and Big Tobacco. 
Such criticisms have not only caused a blow to the company's reputation, but have served as the basis for eight complaints filed with the US Securities and Exchange Commission.
THE END OF FACEBOOK?
Are we seeing the beginning of the end of Facebook?
Some believe so. Pundits were quick to call for the company's demise and rival applications such as Telegram eagerly reported an inflow of new users.
However, any setbacks are unlikely to be sustained. Previous crises at Facebook have shown that memories tend to be short, and the value of its online services to most users tends to outweigh the uneasiness they may occasionally feel using them.
After all, the company overcame the fallout from the Cambridge Analytica scandal largely unscathed. When news broke in March 2018 that the data firm harvested millions of profiles, Facebook shares dropped 24 per cent, wiping out US$134 billion of market value. After two months of robust earnings, share prices recovered and Facebook made back its losses.
Facebook is not alone in this regard. Despite suffering years of scandals over sexual harassment allegations to driver strikes, Uber continues to be widely used globally. Twitter's security issues in 2020 have not slowed down its growth.
After the Cambridge Analytica debacle, Facebook took active steps to clean up its systems and processes, including implementing an oversight board to independently rule on tough content decisions.
While whistleblowers question the effectiveness of such governance mechanisms, with committed funding from Facebook of more than US$130 million, it is difficult to dismiss them as a pure smokescreen. Plus, it has hired more than 15,000 content moderators to sift through content that could be deemed harmful.
In response to criticism that Facebook harms teens' well-being, the company has also made changes to its algorithms to nudge users away from harmful content, and it now allows regulators access to the systems it uses to amplify content.
Facebook CEO Mark Zuckerberg also took to the platform to push back against Haugen's claims the company puts profit before people, pointing out how it's not in the company's interests to stoke negative feelings.
"We make money from ads, and advertisers consistently tell us they don't want their ads next to harmful or angry content … The moral, business and product incentives all point in the opposite direction," he wrote.
IS FACEBOOK GUILTY AS CHARGED?
Certainly, Facebook is not perfect, and despite efforts to limit the spread of harmful content, some does slip through the cracks.
But allegations about how Facebook causes depression among teens are over-reaching. Indeed, evidence that social media harms children is not as clear as many assume.
Issues with body image and lack of self-esteem among teens (or anyone) is hardly a new problem, and the fact that cameras are ubiquitous today no doubt promotes comparisons between self and others.
If Facebook and Instagram weren't around, however, we'd likely be sharing images of ourselves by other means. Indeed, one might argue that if we really want to reduce depression, we should ban photo sharing, image-distorting filters, or even cameras, not social media messaging services.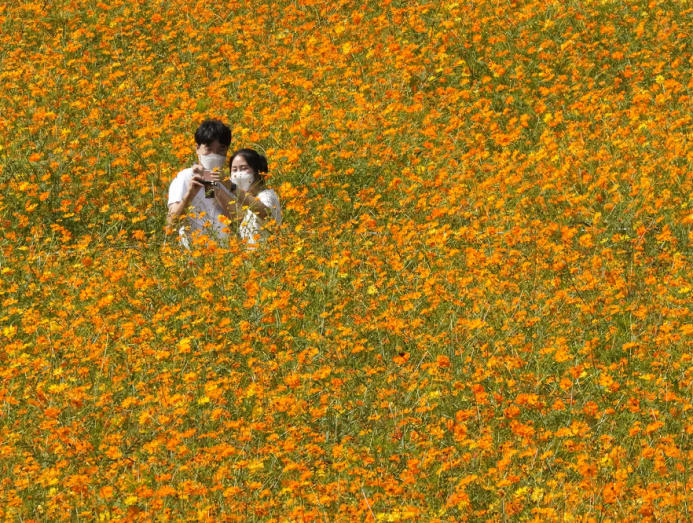 Nevertheless, with the ongoing meteoric rise of ethical and sustainable investing, Facebook cannot afford many more missteps. Indeed, in June 2019, Standard and Poor's removed Facebook from its ESG index.
Facebook and its pure-play peers need to demonstrate their responsibility credentials, for instance by ensuring data privacy, promoting digital diversity and inclusion, pursuing socially ethical practices, and ensuring the creation of ethical AI algorithms.
We can't see why Facebook will not be following this societal trend.
In sum, equating Facebook with big tobacco and other evil giants misses the mark. It's hard to find the good side of smoking, but there are many positives of social media, such as its power to bring people together, strengthen relationships, and reduce loneliness.
In all likelihood, the recent events will end up being little more than a glancing blow for Facebook. Nevertheless, they should be viewed by Facebook as an opportunity to develop and implement changes to further reinforce the company's stated main purpose of connecting people.
Lazaros Goutas is a Research Fellow and Michael Wade is Director of the Global Center for Digital Business at IMD Business School, Lausanne, Switzerland.