Commentary: Gojek, Southeast Asia's next potential superapp, makes a bold play in Singapore
The ride-hailing firm must carefully weigh its strategic options for staying, innovating and thriving in the highly competitive Singapore market, says NUS Professor Kenneth Huang.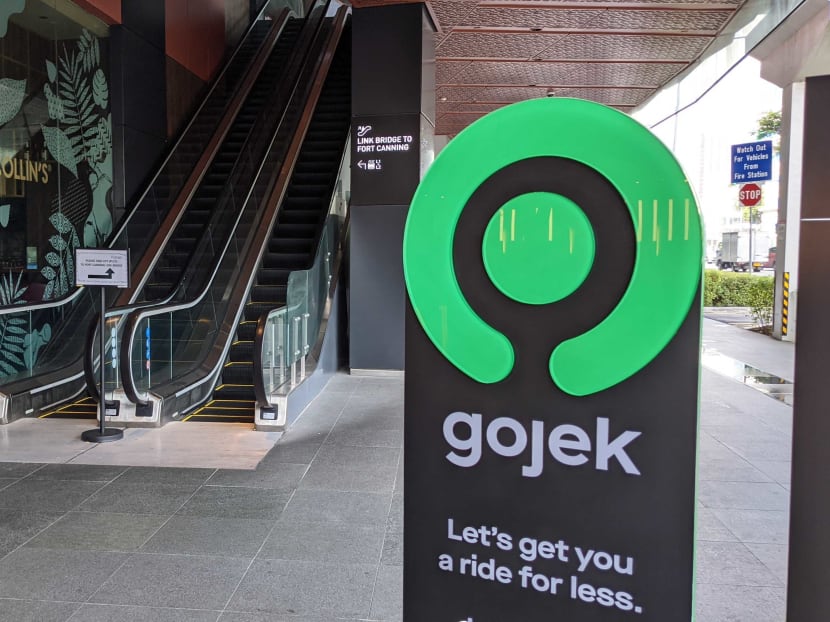 SINGAPORE: Anticipation was high when superapp Grab listed on the NASDAQ last week.
After trail-blazing a path for other Southeast Asia tech platforms, all eyes are now on its arch nemesis, the region's second largest tech behemoth, GoTo Group, formed by Indonesia's Gojek and e-commerce leader Tokopedia.
GoTo raised US$1.3 billion in November ahead of an initial public offering planned for in early 2022.
Gojek then decided to invest further in Singapore, announcing plans to introduce more services here, after hiving off Thailand operations to AirAsia.
WHAT TO EXPECT AS GOJEK EXPANDS IN SINGAPORE
Should Gojek remain in Singapore? Perhaps it wants to maintain a continued presence in the gateway to the world and where many MNCs have set up their headquarters.
The question becomes, how can the company ensure its sustainable competitive advantage and survival in the long term? What can it do differently for its app users?
This is an important question for Gojek as it figures out how to compete with dominant players like Grab and ComfortDelGro in this highly competitive, saturated market.
Given the intense competition, simply replicating the same set of services — taxi services and food delivery — is not enough. Gone are the days of price wars, heavily laced with incentives and discounts.
Instead, Gojek must take things to the next level to differentiate itself from its competitors, through technological innovation and cost leadership, and leverage the advantages offered by economies of scale and scope.
The multi-billion dollar merger between Gojek and Tokopedia to form the GoTo Group presents new and exciting opportunities as well as competitive advantages for Gojek.
Come January it'll be three years since Gojek landed on Singapore shores. The city-state can serve as a useful testbed.
Although Singapore users can only access its ride-hailing services, GoTo today provides a comprehensive set of services including online shopping, ride-hailing, food delivery, courier and other services in its home base of Indonesia – services it can port over to Singapore to see how the market responds.
Currently the biggest privately held technology company in Southeast Asia, Gojek and Tokopedia in the GoTo Group currently plan to remain separate but provide better integration on payments, logistics and food deliveries.
GOJEK COULD OFFER MOTORCYCLE SERVICES AND FASTER DELIVERIES
If Gojek expands these offerings to Singapore, consumers can expect more options at competitive prices. Just as GrabFood opened up Michelin-starred meals, durian and mooncakes for delivery, consumers could expect fresh offerings from Gojek in Singapore.
With more powerful data analytics capabilities delivered through its app, Gojek can gain new insights from customer data, more accurately predict customer needs and provide better recommendations to users on food, household items and transportation needs.
With the integration of e-commerce and transportation, and the opening of a data centre here to leverage these insights, Gojek may have the capability to better bundle orders so that one driver can collect and make many deliveries from the same marts and F&B outlets at the same time.
And with Gojek's immense experience helping motorcyclists find shortcuts through makeshift roads and small spaces between buildings cars cannot go through in Indonesia, perhaps they can offer undiscovered routes for deliverers here that massively enhance the efficiency of deliveries.
The bigger question is whether Gojek can offer pillion motorcycle passenger services in the way they do in Indonesia and if passengers will bite. Why else is it already testing out single-customer trips – and offering discounts for those heading to COVID-19 vaccination centres?
Could it offer an electric motorcycle service to delivery riders – after its pilot with Gogoro Smartscooters completes in Jakarta, locking in riders better than Grab or even Foodpanda? This move would be in line with its statement that it aims to make every car and motorcycle on its app an electric vehicle by 2030.
And will Gojek's Buy Now Pay Later schemes be made available to users?
THE NEXT SUPERAPP IN SOUTHEAST ASIA
In the next five to 10 years, such concerted efforts could allow Gojek to build a multi-sided platform to bring sellers and buyers together, starting with online shopping, food delivery, ride-hailing, courier and other services in a cost-effective manner.
The overall goal is to create a vibrant ecosystem with complementors adding to its product and service offerings and innovations and hence, add more value to the platform it created and controls.
In addition to the one-stop "app" for consumers, these savings could be passed on to consumers and pose significant competition to current players not only in the logistics space like Grab but also in the e-commerce space like Shopee and Lazada.
Singapore being home to many tech companies surely offers opportunities for collaboration that Gojek may only be starting to discover.
WHY GOJEK MUST GO GREEN
A word of caution for Gojek before this commentary ends: The firm should also rebrand itself as an industry leader in environmental, social and governance (ESG) efforts.
Transport tends to get a bad reputation for carbon emissions, something Gojek probably already recognises and is seeking to change. In its recently launched ESG report, Gojek pledged to achieve "zero emissions, zero waste and zero barriers" by 2030. It has also highlighted its singular focus on socio-economic progress, equality and inclusion.
This vision would resonate well with the values of their consumers, especially a rapidly growing group of young customers who view a company's ESG efforts as an increasingly important criteria in choosing their service and product offerings.
Gojek's staying in Singapore, and more broadly in Southeast Asia, to pursue these strategic options will benefit consumers, platform workers, complementors, sellers and buyers using this platform.
For consumers, it provides an alternative to incumbent players such as Grab and ComfortDelGro, which helps keep pricing and quality of services competitive.
Platform workers and complementors of Gojek enjoy more opportunities and different types of work engagements as well as a boost to their bargaining power and work options.
For the sellers and buyers, an alternative platform implies greater variety and selection of products and services being offered.
It also means that they do not have to conform to one dominant set of rules in the market, which facilitates a more vibrant and healthier marketplace in the long term.
The key question is whether it can carve a niche for itself that not only allows it to maintain a significant presence in Singapore but also enable it to thrive in this important hub to the world – and score a better valuation when it finally lists.
Dr Kenneth G Huang is the Academic Director of Master of Science in Management of Technology and Innovation at National University of Singapore (NUS) and an Associate Professor with the Department of Strategy & Policy at NUS Business School and the Department of Industrial Systems Engineering & Management at NUS College of Design and Engineering.
The opinions expressed are those of the writer and do not represent the views and opinions of NUS.
How can Grab go green? And how does ride-hailing fit into a vision for a car-lite society? They tell us on CNA's The Climate Conversations: