Commentary: Will Omicron trigger restrictions in Singapore and set back plans to live normally with COVID-19?
The year-end mood seems oblivious to the raging Omicron pandemic. But this isn't our first rodeo and Singapore is in a stronger position than when Delta hit us, says CNA's Lin Suling.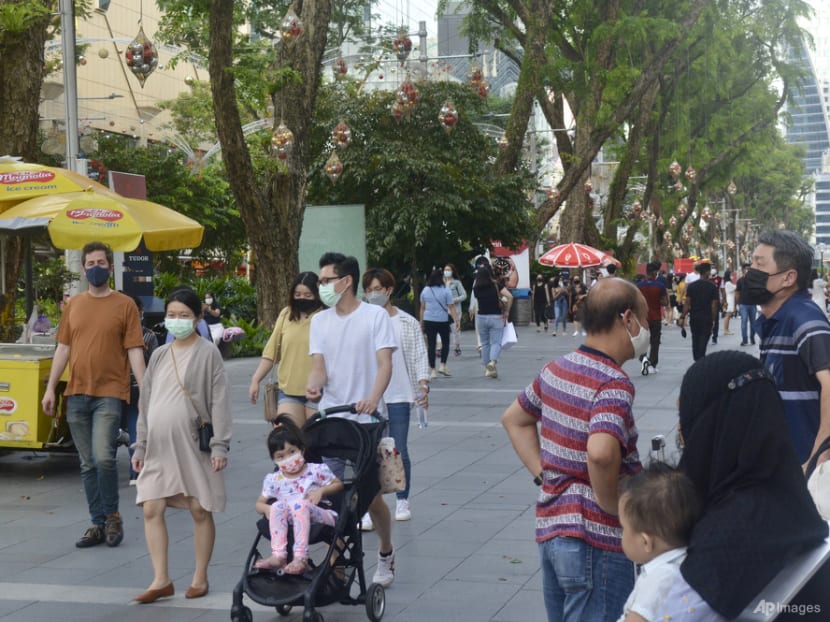 SINGAPORE: There was a point in my weekend visit to Orchard Road where the thought that this was one giant mistake crept into my head.
Perhaps having to wait my turn while hauling bags of bargain buys behind lines of shoppers queueing to scan their TraceTogether-SafeEntry to get into ION Orchard was getting to me. 
But I quickly banished the unpleasant thought as I moved into a less crowded part of the mall and delightful holiday music filled the air. 
The upbeat year-end mood was infectious. People filled seats in restaurants in bigger groups since rules on F&B were relaxed some weeks ago. Families were admiring the Christmas light-up.
This bright optimism is translating into economic dollars. Courts, Metro and many retailers have reported a rebound in consumer sentiments.
Should these trends continue, the Singapore economy might experience an upswing if workers can return to the office as planned come January 2022. Central Business District shops and F&B outlets are looking forward to this reopening.
COULD OMICRON BRING REPEAT OF DELTA SURGE?
Yet we cannot escape news of what's happening around the world, with Omicron spreading like wildfire and sounding the sirens of a rougher ride ahead.
The onset of the cold, dry winter in the northern hemisphere, coupled with this new strain, has already seen a global rise in COVID-19 infections, nearing levels of the Delta outbreak earlier this year.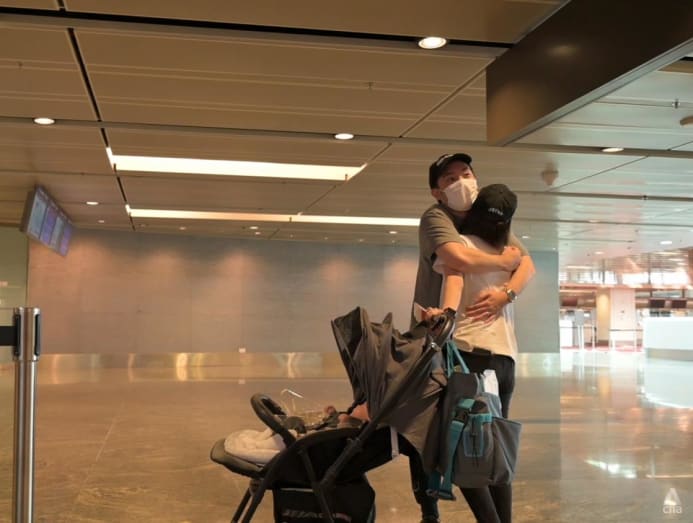 Omicron carries a lower likelihood of severe disease and death. But its higher transmissibility means the velocity of contagion, if left uncontrolled, could bring healthcare systems to heel, the World Health Organisation warned on Tuesday. Worryingly, Omicron might herald more breakthrough cases, with existing vaccines having a lower efficacy.
The variant made up more than 70 per cent of new infections in the US just over the past week, with the US Centers for Disease Control and Prevention calculating it is also responsible for 90 per cent of new cases in more internationally connected places in the north-western parts of the US. 
That doesn't sound good for Singapore, which is mid-way through reopening. We have had to pause sales of vaccinated travel lane flight and bus tickets, and have seen at least 71 cases of Omicron.
A CHANGE IN PUBLIC ATTITUDES ABOUT COVID-19
Despite these disconcerting developments, the conversations I had with friends and family this week have surprisingly not been about COVID-19 but of newly minted national badminton superstar Loh Kean Yew's stunning World Championships journey.
Singaporeans may have finally cast our eyes off this dreadful pandemic and started focusing on things worth celebrating that give us hope – and understandably so.
After battling one of the worst surges in COVID-19 infections since September, we long for a break from this rotten pandemic. Despair and fatigue have felt like the norm, after grave disappointment that plans to shift into endemic living met with a Delta-sized roadblock.
Doubt over whether we would escape this rut had grown, with the national conversation swinging wildly between calls to tighten rules to protect vulnerable Singaporeans on the one hand, and appeals to loosen restrictions as more got jabs so businesses can reopen on the other.
Today, that doom-and-gloom almost feels like an unrecognisable lifetime ago - and not only because the Health Ministry is refraining from issuing daily COVID-19 numbers on Whatsapp, Telegram or to news outlets.
Singapore seemed to have turned the corner in pursuing endemic living, using tools in our COVID-19 arsenal to beat back the virus and bolster the healthcare system. 
Perhaps the September surge in infections too changed the minds of the vaccine-hesitant - with 88 per cent of all getting at least a first dose today compared to 84 per cent then, meaning a higher proportion of the population is resilient to the virus.
Like many who still keep half an eye on COVID-19 numbers when there's always a chance things can go south, I share an optimism Singapore must be doing something right when daily death numbers have slowed, and new cases reached a three-month low of 195 on Monday (Dec 20).
GREATER CONFIDENCE IN ENDEMIC LIVING
Omicron could prove a bigger test to Singapore's march towards living normally with COVID-19 than Delta did, but the mood isn't one of fear or even fatigue but poise. 
People are keeping things in perspective, accepting we might catch COVID-19 yet recover, and taking precautions. Vaccinations, the home recovery programme and the availability of more affordable rapid antigen testing (ART) have been vital enabling ingredients. 
The low infection numbers probably belie a more severe national COVID-19 situation when you can ART-at-home, but public health experts explanations that most are likely to have mild or no symptoms, with Omicron potentially little different, have sunk in.
Public attitudes have shifted to embrace what is necessary to get on with life. Confidence in Singapore's ability to live with COVID-19 ticked upwards in November, according to an Institute of Policy Studies poll.
READYING FOR AN OMICRON WAVE
Still, this pandemic has taught us never to say never. Things can easily change tomorrow at the emergence of a new variant. Delta taught us that lesson.
Beneath these outwardly calm waters, the Singapore healthcare system is preparing to withstand another wave. Boosters and vaccination of kids aged five to 11 are a first line of defence that will steady the ship.
Authorities know this. Warning of a "potentially big Omicron wave coming our way", Health Minister Ong Ye Kung took pains to visit child vaccination centres to assure parents that healthcare staff have been adequately trained. He also publicly committed to 2 million booster shots being administered over these two months.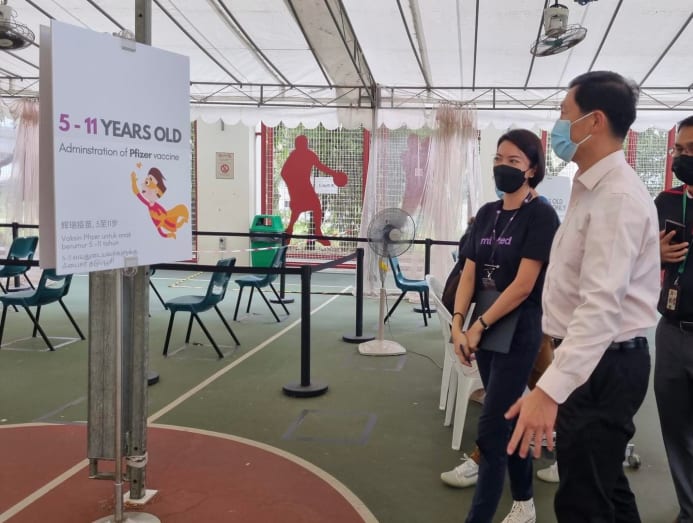 Plans to shore up healthcare capacities and ramp up ICU beds and community treatment facilities might mean a higher tolerance for hospital caseloads before restrictions are tightened, signalling how authorities have recognised stiffer rules can have a chilling effect on business, especially retail, F&B and tourism. 
A move to decentralise follow-up care to general practitioners and family doctors instead of concentrating resources in acute care settings like hospitals may be another game-changer that strengthens our national resilience in living with endemic COVID-19 in the years ahead.
And the extension of the COVID-19 Recovery Grant to support low-, middle-income workers and self-employed people shows that the authorities recognise recovery will continue to see headwinds.
Are booster shots really necessary? Two infectious diseases specialists break it down on CNA's Heart of the Matter podcast:
TACKLE EMERGING CONCERNS ABOUT RESTRICTIONS
These moves to prepare Singapore should give us confidence to ride out Omicron. It must be hell for public servants working round the clock to ready Singapore for stormy waters ahead but if only the Government paused to speak to the public and explain Singapore's game plan to improve understanding amid growing uncertainty.
Speculation that the multi-ministry task force could slap on tighter rules soon is growing. Though there is a cautious air of certainty we can ride out this next rodeo, people are wondering whether fresh restrictions could set back endemic living. 
Thinking back to the momentary thought that heading to Orchard Road was one big blunder I had brushed away, I realise what the feeling was: Fear of catching COVID-19 in a crowded place, even with all the safe-distancing, hand-sanitising and mask-wearing.
It's comforting to be able to cast those jitters aside and not worry incessantly about Omicron. Maybe this is what resilience is? 
Knowing rules might be tightened tomorrow but having confidence we will lay out a plan of action to keep going - and appreciating how much has been sacrificed to do just that. 
Let's hope this lasts. 
Lin Suling is supervising editor at CNA Digital where she oversees the Commentary section and hosts CNA's Heart of the Matter podcast.