Commentary: How Omicron shows new COVID-19 variants are inevitable
Vaccination rates in poorer countries have remained lamentably low. This is an accident waiting to happen, says Financial Times' David Pilling.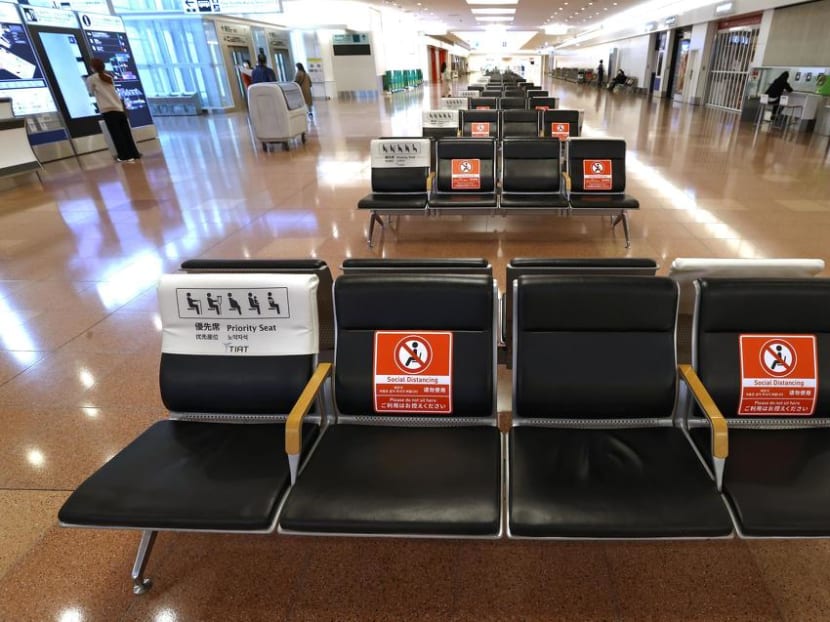 LONDON: Talk about shooting the messenger. Last week, South African scientists unearthed a new coronavirus variant, since named Omicron, and promptly reported it.
The new variant could have come from anywhere. Yet the reward for the scientists' skill, speed and honesty has been a crippling travel ban that will plunge South Africa's tourist-dependent economy into further misery.
The reaction in South Africa has been understandably furious. Some have even vilified the scientists themselves, saying they should have stayed quiet. That would have been disastrous.
Scientists such as Tulio de Oliveira, director of the Centre for Epidemic Response and Innovation and one of those behind the Omicron discovery, have done the world a huge favour.
Little definitive is yet known about the new variant. It does have a potentially alarming number of mutations, 30 alone on the spike protein that the virus uses to bind on to human cells. That could theoretically make it more transmissible.
But South Africa, which had already come through a bad wave of the Delta variant when Omicron struck, had very low levels of COVID-19 infection.
NEW CORONAVIRUS VARIANTS ARE INEVITABLE
It is plausible that, when Omicron comes up against Delta in countries where the latter is circulating widely, it will be outcompeted. That is what happened with the Beta variant first detected in South Africa. In evolutionary terms, it turned out to be a damp squib.
Nor is there any indication yet of the severity of disease that Omicron causes. In South Africa, symptoms have been mild. True, infections have largely been among students. When it hits older populations, it could cause more severe illness. Equally, it could result in the same, or even milder, disease.
One way for the COVID-19 pandemic to end would be for a dominant but relatively harmless strain to emerge — and live in symbiosis with its human host.
Precaution dictates that, until proved otherwise, Omicron should be treated as a threat. A new breakthrough variant is almost inevitable.
For months, scientists have warned about the folly of leaving huge swaths of the world's population unvaccinated. Yet politicians and pharmaceutical companies — whatever their public pronouncements — have conspired to do precisely that.
LOW VACCINATION COVERAGE IS ACCIDENT WAITING TO HAPPEN
In June, when richer countries began to sever the link between infection and serious disease, vaccination rates in poorer countries remained lamentably low.
At that time, fewer than 3 per cent of South Africans were fully immunised. That has since risen to a still-inadequate 24 per cent.
In Nigeria, with its population of more than 200 million and limited ability to spot wayward variants, only 1.7 per cent of people have been vaccinated. Such low coverage is an accident waiting to happen.
South Africa may or may not be the origin of Omicron, but countries like it remain a probable source of future drama. Because of its poisonous legacy of apartheid, South Africa is among the most unequal societies on earth. That heightens its vulnerability to COVID-19.
Essentially a small, rich economy welded to a large poor one, South Africa's hybrid nature is the worst of both worlds.
Rich South Africans bring back infections from global cities and European ski resorts. Infections then spread among their mostly poor compatriots, many of whom live in townships in cramped, multigenerational housing where social distancing is almost impossible.
Connected to the world by its jet-set, infection levels are high. Being relatively poor, vaccination rates are low. Today, South Africa's fully vaccinated population is only marginally above that of Bangladesh.
Belatedly, supplies have improved. South Africa has 16 million doses stockpiled. It may be too late. The stop-start nature of the campaign, together with mistrust of government, another side-effect of poverty and a long history of racism, has contributed to widespread vaccine hesitancy.
Finally, South Africans live in a country where the burden of other diseases, including AIDS and tuberculosis, is high. That history helps explain its sequencing prowess.
Scientists have speculated that immunosuppressed people could provide a reservoir in which viruses may more easily mutate. There is no proof of this. But if it turns out to be true, then the neglect of the AIDS epidemic in poor countries, at least initially, may come back to bite us.
There is still much to learn about Omicron, but one thing is as clear as a vial of vaccine. Stark inequality, both within nations and between them, is good for pathogens.
It has been said a million times before in a thousand different ways. It bears repeating. Inequality is bad for your health.
Source: Financial Times/ep