Commentary: Russia's Ukraine invasion could push US and China to mend ties
The Ukraine invasion has put China on the spot. But China does need to hedge its bets, and that means working on its relationship with the US, says Bo Zhiyue.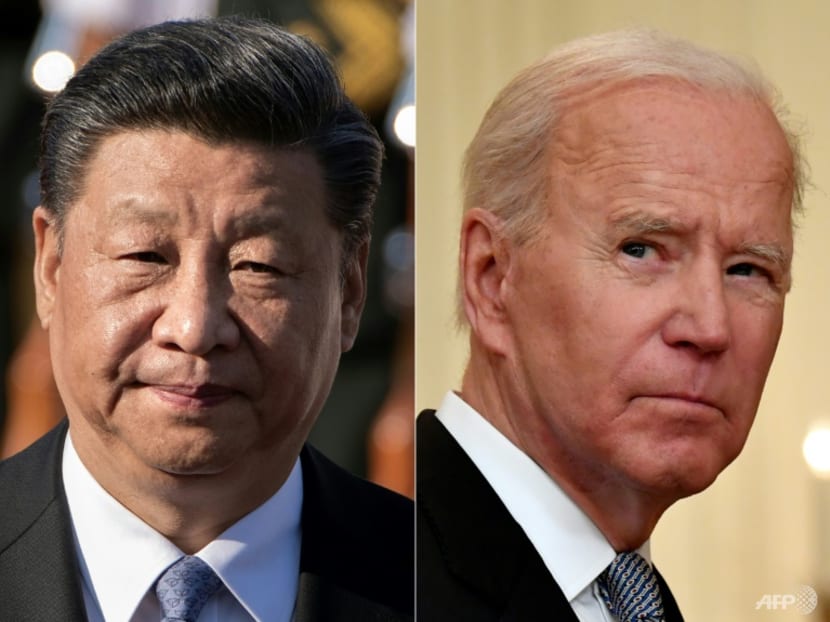 WELLINGTON: This Ukraine invasion has been a disaster for Russia. 
It's not just that Russian President Vladimir Putin did not anticipate the strong pushback. 
Hindsight is 20/20 but with the Rasputitsa, or mud season, in full swing, Russian generals should have foreseen that their blitzkrieg spring offensive would be reduced to a hopeless muddy crawl. 
Every Russian knows that every spring in eastern Europe, the thaw of ice and the showers of rain turn the countryside into a nearly impassable mud bath for about six weeks. So how did they send in those tanks and artillery on Feb 24 just as spring began? How did they underestimate the weather? 
These same forces have shaped war and history on the continent. A muddy fall and freezing winter temperatures had thwarted Napoleon Bonaparte's plans to capture Moscow in 1812 and saved the Soviet capital from Adolf Hitler's offensive in 1941. 
Lost in quagmires, Russian tanks may be sitting ducks for American anti-tank Javelin missiles and cheap Turkish TB2 drones.
The effects of a long-drawn war will take a toll. After sanctions were imposed, the Russian rouble nose-dived. Russian stocks lost almost 40 per cent of value and trading had to be suspended.
There are rumours that rich Russians are leaving the country and petitions have appeared online imploring the State Duma to impeach Putin for high treason and war crimes based on Article 93 of the Russian constitution. And why not, when the Communist Party of Russia almost had the votes to impeach Boris Yeltsin for his Chechnya war in the 1990s? 
It may no longer be a question of how Putin is going to win the war but how he might lose it and everything else.
CHINA HAS RECALIBRATED ITS POSTURE WITH RUSSIA
Viewing these developments with grave concern, China has been recalibrating to distance themselves from Russia, whom they know might lose not only militarily in Ukraine but also find themselves severely economically and politically weakened at home. 
This Russian offensive is turning out to be a self-made nightmare and China wants to avoid being tainted. It doesn't want to look like a pariah state that might have given some sort of acquiescence to the invasion or worse, suffer sanctions for giving even the slightest appearance that it is still supporting Russia's offensive. 
It's annoying because China's position is clear. At a press conference on Sunday (Feb 28), Chinese foreign spokesman Wang Wenbin showed some impatience with the situation after being asked about China's stance on whether Ukraine was a sovereign country with a legitimate government and whether Russia should be denounced for attempting to topple it. 
"The security of one country cannot be built on the basis of compromising the security of other countries, let alone harming the sovereignty and security of other countries in pursuit of its own absolute military superiority and absolute security," he said. Foreign Minister Wang Yi made these same points to his Ukrainian counterpart Dmytro Kuleba on Tuesday.
But China can't completely abandon Russia. Xi and Putin have strong personal relations, with both sides meeting in person almost 40 times over the past 10 years. Both countries share a long history of cooperation dating back to the Cold War.
China must strike a balance and avoid ruffling Russia's feathers, at a time when Putin has raised the stakes and signalled that he's ready to use his nuclear deterrent. Although a nuclear power, China's estimated 350 warheads pale in comparison to Russia's 5,977 and the US' 5,428, as estimated by the Federation of American Scientists. 
Putin is looking reckless and dangerous so Xi must be careful to ensure that China isn't in his crosshairs.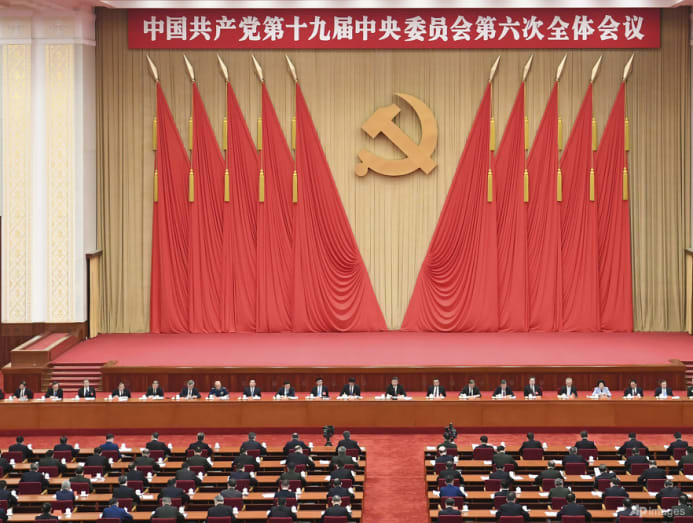 Internally, Xi also cannot afford any suggestions that he had miscalculated, which could seriously undermine his image and impact his chances of another term as General Secretary of the Communist Party of China. In any case, Russia still looms large as China's balancing act against the US.
But Xi is coming under pressure to hold it together when Chinese social media has seen a trickle of public sentiments expressing confusion over why China was supporting the war when Putin was interfering in the domestic affairs of Ukraine by recognising the independence of separatist regions.
China knows that it can crack open the diplomatic envelope for itself. And so it has sought to thread the needle by abstaining from UN resolutions condemning the Russian invasion of Ukraine, knowing it holds veto power in the UN Security Council as a member of the permanent five and that its abstention can avoid stonewalling diplomatic efforts to rein in Russia. 
Its abstention sends a powerful message to others that China will not judge them if they support those moves.
So rather than join Russia, North Korea, Belarus and Syria to oppose, China's abstention allowed a UN General Assembly resolution to hold a special emergency session to condemn Russia's actions to pass. 
A CHINA TILT TOWARDS THE US
What else can get China out of this pickle? Plenty. In fact, this is an opportune time for the country to patch things up with the US. 
As a strategic rival, China has been the biggest boogie man in the US. These past few years of a trade war and curbs on Chinese firms have cost the country dearly. 
But developments in Ukraine offers a timely distraction drawing US attention away from the Indo-Pacific region and China, and back to Europe, offering China some reprieve. This is all quite timely, as the US shifts into electioneering mode and hopes to find something to rally voters around in the lead-up to the November mid-term elections.
Warming US-China relations can also help countenance waning relations with Russia – especially since Chinese investments, financials and trade have significant exposure to Russia.
Having navigated triangular relations during the Cold War, with US-China relations blossoming just as Mao Zedong split from the Soviets in the 1960s, China knows that the winds are shifting direction and they must ride the change.
Chinese officials are already making overtures to pursue this rapprochement. "China never bets against the US," foreign minister Wang Yi said on Monday at a conference celebrating the 50th anniversary of the Shanghai Communique, a key bilateral agreement that eventually led to the establishment of diplomatic relations between the two countries. 
"Both sides ... must choose dialogue over confrontation and cooperation over conflict … China hopes that the US will stay open and confident, keeping growing and making progress."
Wang also concluded with a clear message for the US: "Standing at a new historical starting point, both China and the US need to draw wisdom from the Shanghai Communiqué. Since the door of Sino-US relations has been opened, it should not be closed again. Now that the world has emerged from the Cold War, the Iron Curtain should no longer be lowered."
The Chinese dailies are also picking up on this shift in foreign policy posture. A published commentary in the Guangming Daily, a major newspaper in the country, echoed Wang Yi's sentiments in highlighting the "win-win cooperation between China and the US".
It also described the summit between Chinese President Xi and US President Joe Biden in November 2021, in which both sides agreed to work together to enhance the bilateral relationship, and the Beijing Winter Olympics, where US and Chinese athletes shared moments of camaraderie, as watershed moments in the China-US relationship.
Putin probably never imagined that his push into Ukraine could drive China into the arms of the US. And that's the bigger reason why this invasion has been a giant mistake for Russia.
Professor Bo Zhiyue is the founder and president of the Bo Zhiyue China Institute, a consulting firm providing services to government leaders and CEOs of multinational corporations, and an author on China's elite politics.