Property prices are on the rise in Singapore, report reveals
According to the PropertyGuru Singapore Property Price Index (SPPI), while the market is not overheated yet, there is a clear trend that property prices – for both the HDB and non-landed private residential segments – are rising.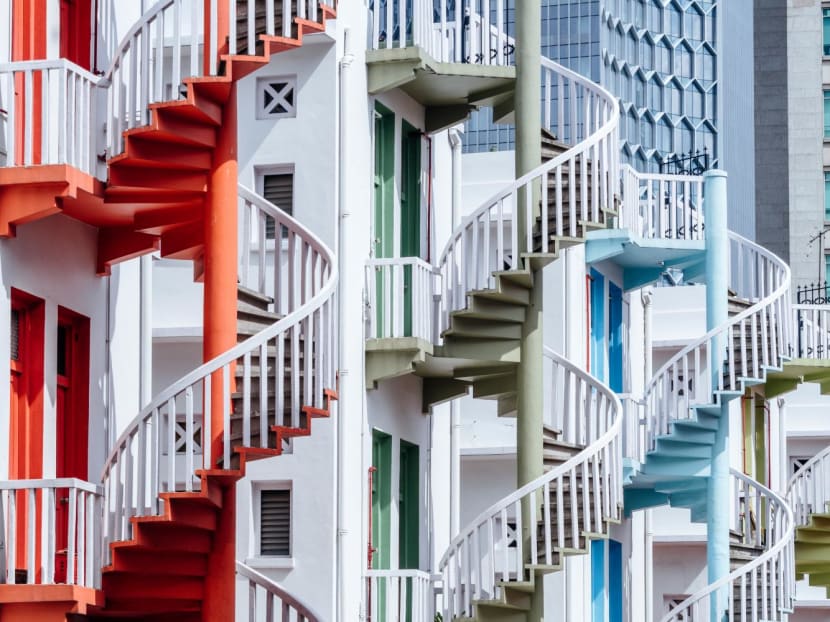 For the three quarters following the Circuit Breaker "lockdown", the Singapore property market had remained resilient. However, the emergence of a new COVID-19 variant and a spike in community cases in late April this year set Singapore a few steps back in its progress to overcome the pandemic and economic recession.   
The second quarter of the year closed with a 3.60 per cent or 4.08-point increase in our PropertyGuru Property Market Index (PMI Q3 2021) to 121.9 points. However, the PropertyGuru Singapore Property Supply Index (SPSI) also recorded an increase of 17.6 per cent to 139.9 points. This is the first time the number of listings on PropertyGuru has grown quarter-on-quarter (QoQ) since Q3 2020. 
GET THE GURU VIEW: KEY FINDINGS OF THE PMI Q3 2021
PRICE INDEX OVERVIEW
The PropertyGuru Singapore Property Price Index (SPPI), which tracks asking prices in the non-landed private residential market, recorded a quarter-on-quarter (QoQ) gain of 3.60 per cent.
This trend aligns with the Urban Redevelopment Authority's (URA) private residential price index (Q2 2021), which saw a 1.1 per cent increase in the non-landed private residential market. 
There is a clear trend that property prices are rising – this marks the fifth consecutive quarter of growth in prices. HDB resale prices have also recorded significant growth amid the pandemic and economic uncertainty (3.0 per cent in Q2 2021).
However, it seems that the Government will not be intervening yet as they "do not think the market is overheated". 
This quarter, developer sales took the backseat. Resales made up 59.6 per cent of all private property transactions and 55.6 per cent of all non-landed private property transactions. This is likely due to the fact that there were fewer mass-market new launches to drive up transaction volumes.
When we analysed the data by quantum, there was a noteworthy rise in transactions over S$2 million. Typically, the proportion of transactions over S$2 million is 20 per cent or lower. This quarter, it was 27.5 per cent.
Of the transactions above S$2 million, 20.3 per cent were in the S$2 million to S$4 million range, which suggests more of a mass preference for larger homes rather than luxury homes. 
This is unsurprising; for many, the pandemic-induced "new normal" has emphasised a greater need for space. Additionally, there were relatively more new projects launched in the Core Central Region (CCR) and Rest of Central Region (RCR), where prices are higher.
SUPPLY INDEX OVERVIEW
The PropertyGuru Singapore Property Supply Index (SPSI), which tracks the number of non-landed private residential listings posted on PropertyGuru, saw a 17.6 per cent increase this quarter.
This is the first time there is an increase in the number of condo and apartment listings on PropertyGuru since the release of pent-up demand after the Circuit Breaker in 2020.
This increase is likely due to the Phase 2 (Heightened Alert) safety measures, which have disrupted property viewings, resulting in longer transaction times and, thus, longer lifespans of property advertisements online. We do not believe that this truly reflects a spike in the property inventory.
The take-up rate in Q2 2021 was slightly slower than the previous quarter, but it is still considered healthy. There were 2,218 units sold, which means we are still on track to clear the supply glut in the primary market in about two years or so (as previously projected).
DISTRICT ROUNDUP
The highest growth in asking prices was recorded in District 6 (City Hall, Clarke Quay), where it has been largely quiet for the past year due to a lack of new projects in the area. This is likely due to Canninghill Piers, which is slated for launch in the coming months.
District 22 (Boon Lay, Jurong, Tuas) is continuing to see asking price growth as well. This is noteworthy, especially given that asking prices in the district had already risen by 14.9 per cent in the preceding quarter.
This quarter, only two districts registered asking price declines. Three out of five districts with the lowest asking price growth are prime districts in the CCR. This could be because their prices are already high, allowing much less room for increase.
TOP 10 BEST SELLING CONDOS
Taking the top spots this quarter are Irwell Hill Residences, Provence Residence and Treasure at Tampines. 
Irwell Hill Residences in District 9 sold 332 units. The project was launched in April and had a good few weeks of solid sales before the disruption of Phase 2 (Heightened Alert) measures in mid-May. 
After Irwell Hill Residences, the next best-selling project was the newly launched executive condominium, Provence Residence, which sold 247 units in the quarter. This project is likely popular among the HDB upgraders, as it is very reasonably priced. Not only are there Government subsidies, but it is also located in Sembawang where prices are low.
Treasure at Tampines made yet again another repeat appearance on this list. Known to be one of the most affordable projects on the primary property market now, it has been consistently selling well since its launch in 2019.
RISING STARS: DISTRICTS TO LOOK OUT FOR
District 27 (Sembawang, Yishun)
This quarter, Provence Residences (a newly launched executive condo in District 27) was the second best-selling project. Given that we expect two new launches in the coming months – The WaterGardens @ Canberra and The Commodore at Canberra – the hype is likely to continue.
District 18 (Tampines, Pasir Ris)
District 18 (Tampines, Pasir Ris) has already seen strong, consistent demand for Treasure at Tampines for the past few quarters. With the integrated development Pasir Ris 8 launching soon, we can only expect more buzz. This district is particularly popular with HDB upgraders who enjoy living in the East.
District 9, 10 and 11 (Core Central Region)
Aside from the suburbs, the prime downtown areas are expected to see increased activity too. We anticipate quite a few new projects in Districts 9, 10 and 11: There's Klimt Cairnhill (the former Cairnhill Mansion), Perfect Ten (the former City Towers) and Peak Residence (the former Peak Court). All three are on hot en bloc sites.
CONCLUSION
Singapore is battling a second wave of COVID-19 infection, with the number of daily community cases reaching new highs.
Choosing to err on the side of caution, several developers have already decided to postpone their launch-ready projects. No doubt, they will be keeping a close eye on the performance of other projects that are proceeding to launch as planned.
That said, if the country manages to overcome this wave of COVID-19 infection, the upcoming quarter will likely see a spike in activity.
If history is anything to go by, buyers will be unfazed by this, and proceed with their property plans. This is in line with the country's strategy of managing COVID-19 as an endemic, whereby the nation learns to live with the virus, instead of trying to eliminate it.
For more insights and analysis, read the full PropertyGuru Singapore Property Market Index Q3 2021 report: View online or download report
You may also read past PropertyGuru Singapore Property Market Index Reports here. 
This article was first published on PropertyGuru.