Singaporeans are expressing strong home-buying sentiments, study shows
The PropertyGuru Consumer Sentiment Study H2 2021 has revealed that, among other things, Singaporeans have a positive outlook on future property prices, as well as a fair perception of home loan interest rates.
Singaporeans are defying the current economic downturn by expressing strong home-buying sentiments even amid rising prices, as revealed by the PropertyGuru Consumer Sentiment Study H2 2021. 
The study's overall Sentiment Index – which measures current real estate satisfaction and overall climate, housing affordability, interest rates, perceived government efforts, and property prices – increased to 48 points in H2 2021, up by 5 points from 43 in H1 2021. 
This uptick is driven by Singaporeans' positive outlook on future property prices, a fair perception of home loan interest rates, and a rise in the Property Affordability Rating, a score that measures consumers' perception of property prices in Singapore today and their ability to afford a property in their current prices and income. 
Here are the key findings of the study:
KEY FINDING #1: BUYING SENTIMENT REMAINS STRONG DESPITE RISING HOME PRICES
While 90 per cent of Singaporeans find property prices high, more consider themselves able to afford a property in their current prices and income, up from 60 per cent in H1 2021 to 65 per cent in H2 2021. In fact, 74 per cent of Singaporeans still intend to purchase a home in the future despite rising home prices. Among these, 53 per cent intend to buy a home within the next two years.
Nearly half (46 per cent) of Singaporeans are satisfied with the array of good financing options available amid the low interest rate environment. Fifty-one per cent of Singaporeans believe this is the best time to get the most bang for their property buck in the long term, with 83 per cent expecting property prices to increase over the next five years. It is also noteworthy that 1 in 3 Singaporeans (33 per cent) eyeing HDB resale flats are willing to pay Cash Over Valuation (COV) for their preferred property. This willingness is greater amongst older (40 per cent), higher-income earners (40 per cent).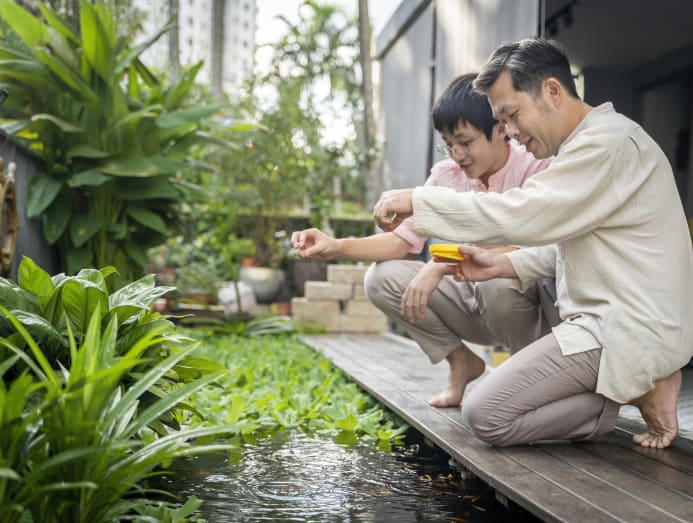 KEY FINDING #2: SINGAPOREANS ARE KEEN TO MAKE SMART AND SUSTAINABLE LIVING CHOICES
Eighty-two per cent of Singaporeans are willing to consider paying more for an environmentally sustainable home, with their top three sustainability features comprising smart cooling systems (65 per cent), high-insulation windows and doors (60 per cent), and solar panels (54 per cent). It follows that Singaporeans welcome the Government's new HDB Green Towns Programme, a 10-year plan to make HDB towns greener and more sustainable, with 2 in 5 (46 per cent) willing to pay more to live in one. Eighty-one per cent of Singaporeans also voiced the need to preserve forested areas from urban development.
Dr Tan Tee Khoon, country manager of PropertyGuru Singapore, said, "It is encouraging to see Singaporeans across generations embrace more eco-conscious home-buying behaviour to advance sustainability efforts and combat climate change. As a leading proptech company in Singapore, we want to empower consumers and their growing desire for a sustainable future through tools like the PropertyGuru Green Score, which enables them to identify eco-friendly homes easily by assigning a sustainability rating to properties listed on our portal. The collective shift towards greener practices will simultaneously pave the way for more government initiatives and solutions around responsible urban planning that will positively impact the environment and help protect our planet."
KEY FINDING #3: MILLENNIALS ARE POISED TO RESHAPE THE HOUSING MARKET
Seventy-one per cent of Millennials in Singapore are prioritising saving for home buying this year over experiences like travel, food, hobbies, and staycations, up by two per cent from H1 2021 (69 per cent). Millennials also aspire to move up the property ladder, with 69 per cent of Millennial HDB homeowners intending to upgrade to private property after selling their HDB flat. Of which, 68 per cent are looking to purchase a non-landed private property.
One in three Millennials (32 per cent) also seek to purchase a luxury property in the long run, with the majority citing this purchase as a dependable long-term investment (66 per cent). Other reasons include its convenience (42 per cent), privacy (38 per cent), social status (30 per cent), and facilities (29 per cent).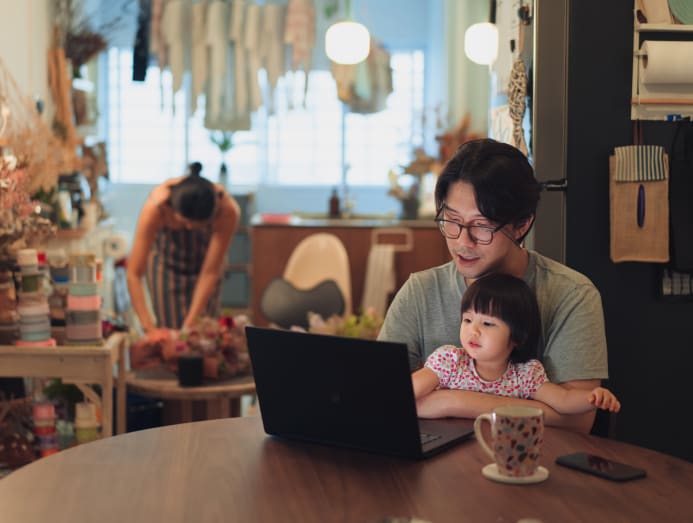 "There is no doubt that Millennials in Singapore are one of today's fastest-growing segments of home buyers, with savings accumulated from pandemic sheltering. The delay in home-buying can also be due to Millennials' increasing preference for a larger, luxury property that commands higher prices than typical starter homes. While investing in property for capital growth is appealing, Millennials should exercise prudence and take the time to properly right-size their home ownership expectations based on their housing needs and financial situation as there is still considerable uncertainty in the economy," said Dr Tan.
KEY FINDING #4: SPOILT FOR CHOICE, SINGAPOREANS OPT FOR MORE "CONSERVATIVE" HOME LOANS
More Singaporeans are opting for HDB loans (33 per cent) when looking for a new home, an 11 per cent increase from H2 2020. This preferential gap widens amongst Millennials, with two in five opting for HDB loans (41 per cent) over bank loans (59 per cent). However, bank loans are still the general preference for the majority of Singaporeans, amongst 59 per cent of Millennials, 76 per cent of Generation X, and 72 per cent of Baby Boomers.
The top reasons for those who prefer HDB loans include feeling more secure in the event of a late repayment (31 per cent), considering themselves less financially savvy to refinance their loans (29 per cent), and believing that they would get a better deal from taking an HDB loan compared to a bank loan (24 per cent).
This decision to finance their home with an HDB loan compared to a bank loan could also be due to the overwhelming number of loan options to choose from. When looking for a new bank loan, 50 per cent of Singaporeans spend most of their time comparing bank loans. Twenty per cent of these homeowners also spend time searching for more information about bank loans to make an informed choice.
Paul Wee, managing director of FinTech, PropertyGuru Group, said, "The abundance of loan options available can be daunting for most homeowners. It complicates the decision-making process, pushing them into a kind of decision paralysis where they stick to the most straightforward and safest option, like an HDB loan or a loan package with the lowest interest rate. This may not necessarily be the best option for everyone as one can easily overlook other important factors to consider such as one's preferred loan tenure and current financial situation. There is no harm in seeking a second opinion, especially given the myriad of free online mortgage platforms or independent home loan experts and tools to help homeowners simplify this process."
FINDINGS FROM PREVIOUS CONSUMER SENTIMENT STUDIES
This article was first published on PropertyGuru.