Supper Club Society: 11 of the best private dining experiences in Singapore
The private dining scene in Singapore is red hot at the moment, with some venues boasting a wait list of up to 12 months.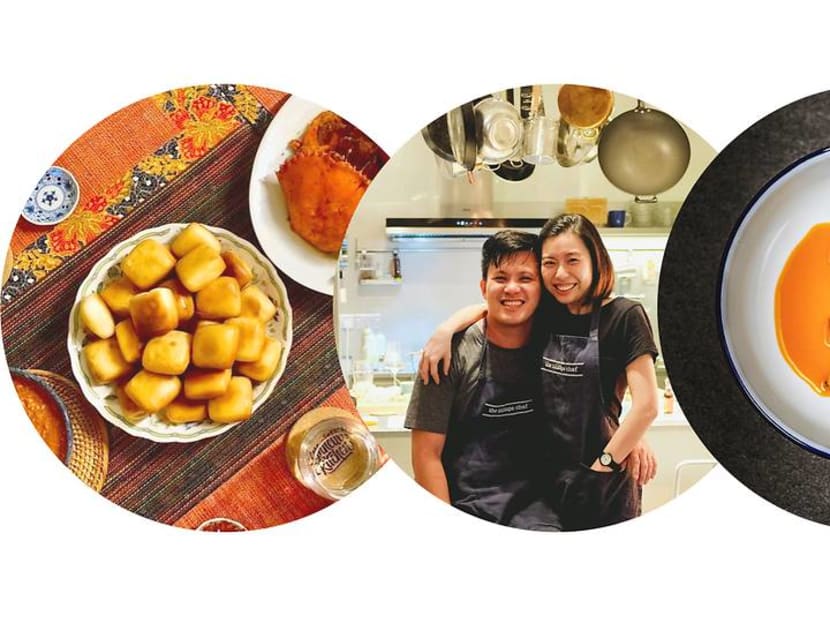 Whether they are seasoned home cooks used to throwing large dinner parties, or aspiring young chefs who are refining their culinary chops before opening up a restaurant proper, more individuals in Singapore are opening up their homes and kitchens to strangers.
In the last six months alone, three new private dining venues have sprung up: Ben Fatto 95, Dearborn Supper Club and Wei Private Kitchen. So popular is private dining – largely due to word-of-mouth – that in some cases, the waiting list can stretch for months. Or, at Lucky House Private Cantonese Kitchen, a year if you want a Friday reservation.
From traditional home-styled Peranakan dishes to preparation-intensive Cantonese fare, artisanal hand-crafted pastas and pizzas, and multi-course meals that champion local ingredients and flavours, these home chefs offer recipes that are either hard to find, or unavailable, in restaurants.
They offer experiences to a crowd hungry for novelty, exclusivity and, well, bragging rights – especially if you've had to wait 12 months for a table. Part of the fun, for the home chefs, is that they're better able to convey their passion for cooking and their culinary philosophies in the comfort of a domestic environment. Plus, they also get to bond with strangers over food, with the possibility of forging friendships along the way.
Here are 11 of the top private dining experiences you can enjoy in Singapore.
BEN FATTO 95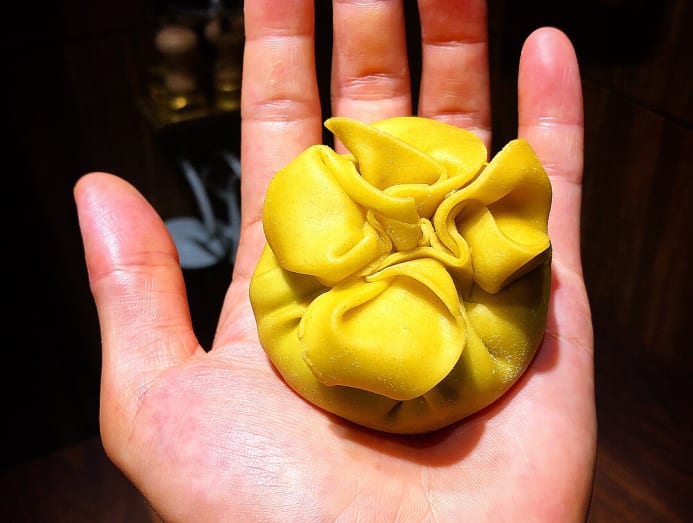 "Flour + Water + Eggs + Hands = Magic" – so goes the equation on Ben Fatto 95's website. Former accountant Lee Yum Hwa was lamenting the dearth of quality, fresh hand-formed pasta in Singapore, so he decided to take matters into his own hands – literally. Lee has a special pasta lab in his home, where he works on dough formulas. Since October 2018, diners have been partaking in his pasta-centric menu at his parents' home in Paya Lebar, and are treated to a rotating range of pastas like Malloreddus Nero (Sardinian short pasta made with semolina, soft wheat flour and coloured with squid ink); and Cresc' Tajat (a short pasta from Le Marche, Italy, made with polenta and wheat flour).
Diner capacity: Min 4 pax, max 8 pax per booking
Price: S$70 or S$90/pax, excluding add-on items
Frequency: Two to three times a week
Reservations: At least 7 days in advance
Earliest availability: September 2019
Beverage: BYO
Contact: leeyumhwa [at] gmail.com; benfatto95.com
CASA NOSTRA
Meaning "our home" in Italian, Casa Nostra was born out of Antonio Miscellaneo's Italian Sunday tradition of gathering with big groups of friends and family to feast. He decided to open Casa Nostra to the public in July 2018, sharing his home-style Italian family cooking. Following the slow food philosophy, which emphasises seasonal ingredients and traditional cooking, Miscellaneo's preparation-intensive cuisine pays special attention to Italian classics like pasta and pizza. His pizzas are especially noteworthy, and are cooked with a gas-fired oven imported from Italy and which sits proudly on his Joo Chiat apartment balcony.
Diner capacity: Min 8 pax, max 14 pax; Friday and Saturday bookings require a min of 10 pax
Price: S$120 to S$160/pax, depending on menu selection and number of guests
Frequency: Twice a week
Reservations: At least 7 days in advance; one seating per day
Earliest availability: September 2019
Beverage: BYO
Contact: casanostra.sg
DEARBORN SUPPER CLUB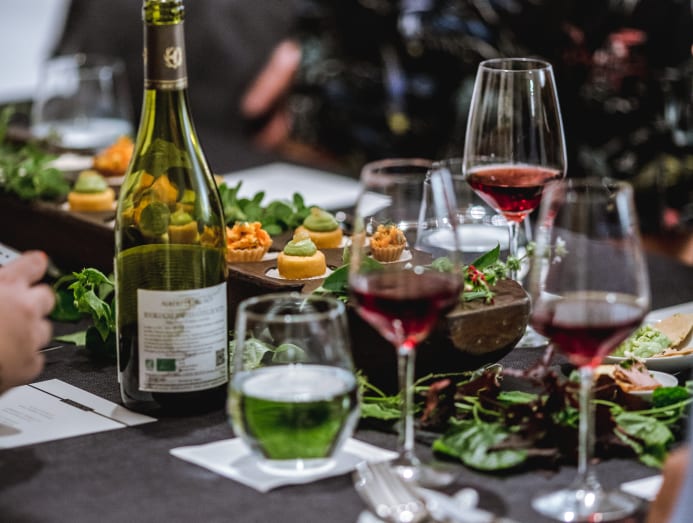 One of the newest private dining outfits, Dearborn Supper Club is the brainchild of American-born chef Christopher Kong. After chalking up a wide variety of culinary stints, ranging from cooking in a zi char store in Malaysia and French fine dining restaurant Guy Savoy in Singapore, to working as a sous-chef at The NoMad in New York, Kong started running dinners from his home for friends in a bid to figure out his culinary direction while working towards a brick-and-mortar restaurant. His six-course menu is ever-evolving, but is designed with a focus on greens, grains and seafood.
Diner capacity: Min 6 pax, max 8 pax
Price: S$138/pax
Frequency: Fridays and Saturdays from 7pm; with the occasional Thursday or Sunday booking
Reservations: At least a week in advance
Earliest availability: August 2019
Beverage: BYO
Contact: dearborn.sg
FATFUKU
Veteran local food writer Annette Tan (who's a regular contributor to CNA Lifestyle) founded her private dining venture FatFuku in May 2017 to share her love for honest, heartfelt fare. The quirky name embraces the Chinese saying that it is good fortune ('fuku' in Japanese) to be fat, and indeed, any visit to FatFuku ensures that you are well fed. From her home in the east, Tan whips up a modern Peranakan feast derived from her family's favourite recipes. Signature must-tries include her crispy mee siam, beef cheek rendang, pork belly buah keluak biryani and nasi kuning. Her sugee cake is possibly one of the best in town.
Diner capacity: Min 6 pax, max 9 pax
Price: S$95/pax
Frequency: Tuesdays to Fridays; typically two to three bookings a week
Reservations: At least two weeks in advance
Beverage: BYO; wine pairings are available for an extra fee
Contact: fatfuku.com
LUCKY HOUSE PRIVATE CANTONESE KITCHEN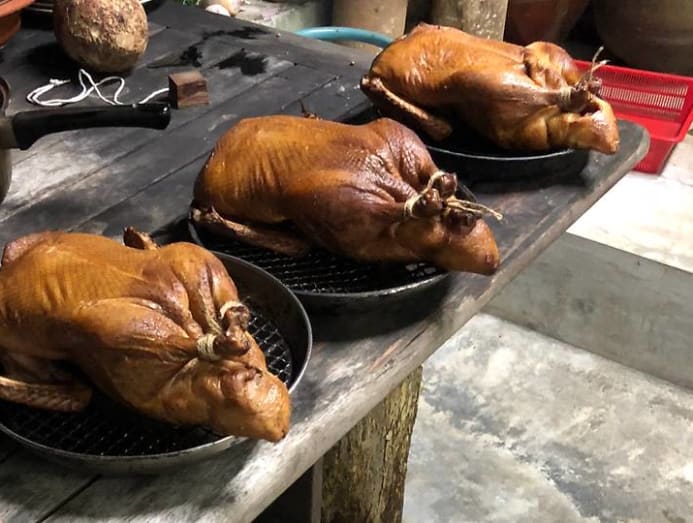 When Sam Wong's shoe business became so self-sustaining that he only needed to work half a day each month, he began looking for something else to occupy his time. And since he loved growing vegetables and cooking, starting a private dining service seemed like a natural fit. Wong opened up his place to the public in April 2016 and has been wowing diners ever since with his home-style Cantonese cuisine, with many dishes painstakingly prepared. His signature roast duck takes three days to make while his fortifying boiled soups are lovingly cooked over a charcoal fire.
Lynnette Seah, SSO violinist and Cultural Medallion recipient, started her home-based private dining service Lynnette's Kitchen in 2015. It was a natural progression from years of throwing dinner parties. Born to a Peranakan dad, Seah specialises in local and Peranakan dishes like chilli crab, Nonya laksa, beef rendang and bubur cha cha. But she can also whip up a Western meal should you prefer European classics like smoked duck breast salad, rosemary roast leg of lamb and grilled Japanese squid stuffed with shiitake mushroom risotto.
Diner capacity: Min 8 pax, max 16 pax
Price: From S$100/pax
Frequency: Typically two to three bookings a week
Reservations: At least two weeks in advance
Earliest availability: Later half of April 2019
Beverage: BYO; wine pairing available on request
Contact: lynnetteskitchen.com; lynnette.seah.sg [at] gmail.com
OWNSELF MAKE CHEF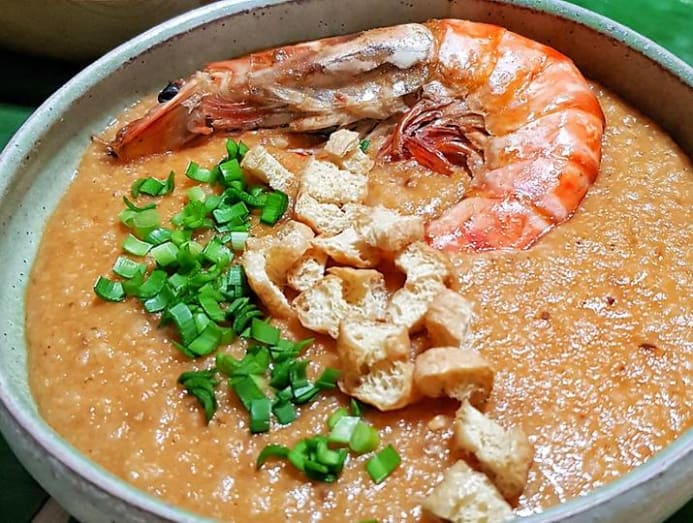 Chef Shen Tan previously helmed the kitchens of Wok & Barrel, Ujong and Revolution Coffee but wanted a more unencumbered way to showcase her brand of Singaporean flavours. Hence Ownself Make Chef kicked off in December 2017 with aPORKalypse, a 10-course meal centred on pork. Other themed menus she's since served include Fry Me To The Moon (12 courses of deep fried items); Rice To The Occasion (highlighting rice as an ingredient); and Aged (featuring fermented and aged food). Apart from private dinner bookings, for which she can also customise menus, Tan also opens her place up to the public for Saturday dinners serving a rotating menu.
Diner capacity: Min 8 pax, max 12 pax per private dinner booking; no min for Saturday public dinners
Price: From S$99/pax
Frequency: Public dinners every Saturday
Earliest availability: May 2019 for private dinner sessions
Beverage: BYO
Contact: ownselfmakechef [at] gmail.com; ownselfmakechef.com
TINOQ
Having picked up cooking from his family and neighbours during his kampung days, celebrity makeup artist Tinoq Russell Goh loves to feed people so be prepared for a hearty kampung-style Peranakan feast at his eclectically-furnished home in Tiong Bahru. Arrive early for dinner and request a tour of his edible garden, which is verdant with unique Southeast Asian herbs, fruits like bananas and limes, as well as exotic flowers. Working out of a tiny kitchen, Tinoq and his partner Dylan nonetheless are able to churn out a colourful table full of dishes such as bakwan kepiting, deep-fried ngoh hiang, ayam limau purut, ayam buah keluak and sweet potato leaves with home made hae bee hiam.
Diner capacity: Min 8 pax, max 10 pax
Price: S$120 to S$150/pax
Frequency: Two bookings a week
Earliest availability: April 2019
Beverage: BYO
Contact: +65 9338 6439; pasirpanjangboy [at] gmail.com
THE AMPANG KITCHEN
Raymond Leong has always been fascinated by Nonya food. Upon retirement, he embarked on an intensive cooking course in Malaysia before returning to Singapore to start his own catering business. Four years ago, he roped his son David in to help with the business. Around the same time, he began sprucing up his kitchen and dining room, in the hopes of one day starting his own private dining venture. He eventually took the plunge two years ago, with a menu of Penang-style Peranakan food. His signatures? The robust prawn and pork ribs noodle soup, and comforting chendol.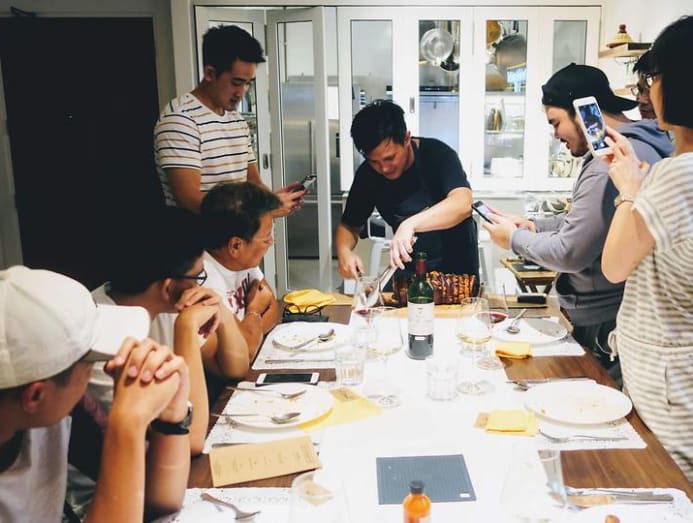 Self-taught chef Kenneth Yong was contemplating a foray into the Singaporean restaurant scene when a friend introduced to him the concept of private supper clubs. After juggling a weekday job and hosting diners on the weekends, Yong decided to pursue The Mixtape Chef full time in March 2018. His food is inspired by the various cuisines he has experienced during his travels. Diners can choose to sample his Global Cuisines classic dishes or have a wholly customised menu. Yong even offers an intimate two-pax ingredient-themed menu option.
Diner capacity: Min 6 pax, max 12 pax per private booking; max 4 pax for communal dining
Price: From S$99/pax
Frequency: Three bookings a week
Earliest availability: Later half of April 2019
Beverage: BYO
Contact: themixtapechef.com
WEI PRIVATE KITCHEN
Fuelled by culinary passion, Ang Wei Ming traded his banking job to work in kitchens across Asia, chalking up stints at Atlas Bar in Singapore; Hidden Valley Resorts Shangri-La in Yunnan, China; and Narisawa in Tokyo, Japan. What started out as a private chef-for-hire gig evolved into Wei Private Kitchen in November 2018, when he landed his current Bukit Timah loft apartment that can host guests comfortably. Over an eight-course meal, Ang's modern Asian/Nanyang cuisine features signatures like suckling pig and Penang-style prawn soup with pork belly.
Diner capacity: Min 8 pax, max 12 pax per booking
Price: S$100/pax
Frequency: On average three times a week
Reservations: At least 10 days in advance; one seating per day
Beverage: BYO
Contact: +65 9687 1480; chefweiming [at] gmail.com; @weiprivatekitchen