No giant water slides in sight: On board a luxury cruise from Singapore to Hong Kong
The Seabourn Ovation belongs to a new generation of smaller, more luxurious vessels that are designed for a savvier demographic – specifically, an older, cashed-up set.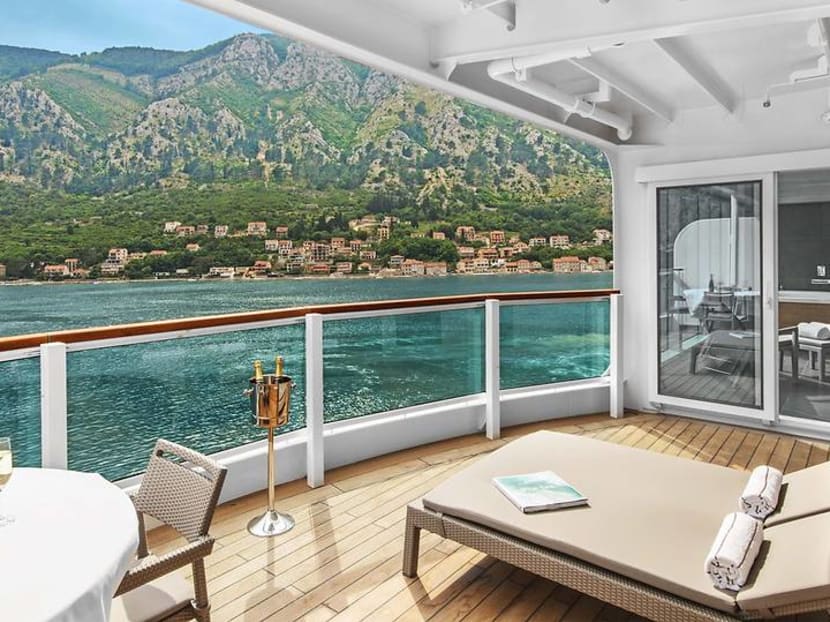 Mention an ocean cruise in a conversation, and the room instantly divides into two polarised camps faster than you can say, "So, where do you stand on Donald Trump?" One group will furrow its collective brow and sniff, "I just can't imagine being stuck on a ship with a bunch of old people. I would be so bored", while the other group will rave about it with the kind of unblinking fanaticism you normally associate with a Marie Kondo groupie.
Even before my recent 14-night voyage from Singapore to Hong Kong on the Seabourn Ovation, I belonged firmly to the second camp.
For me, a cruise is, hands down, one of the most underrated ways to travel and see the world. It's a floating hotel without all the hassle of packing and unpacking and airports every time you arrive at a new destination.
Of course, there are monster cruises that are the size of five city blocks and 20-stories high, jammed with 6,000 passengers including entire schools of hypersonic children screaming down a giant water slide. They're the ones that would probably scar me for life.
Launched last May, the Seabourn Ovation belongs to a new generation of smaller, more luxurious vessels that are designed for a savvier demographic – specifically, an older, cashed-up set that is considerably pickier about how it wants to travel, where it wants to travel, and with whom it wants to travel.
And what's not to love? Like its sister ship, the Encore, which launched in January 2017, the 13-deck Ovation is a beauty. Stretching 690 feet and boasting a top cruising speed of 15 knots, it is all-white, voluptuous sea-beast.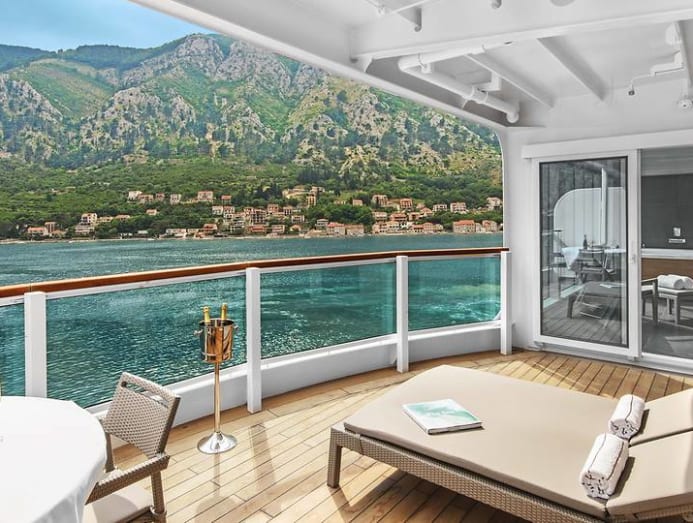 Every one of its 300 rooms is a spacious swanky suite with 12 categories ranging in size from 251 to 1,306 sq. ft. of indoor space, plus an additional 68 to 906 sq. ft. of sea-facing verandahs. Each has a walk-in-wardrobe and a bathroom featuring double sinks, shower and – why not? – a bathtub.
The on-board stats are equally impressive: A 2:3 staff-to-passenger ratio; seven lounges and bars, and six restaurants (one of which is operated by, ahem, Thomas Keller); two outdoor swimming pools and six whirlpools; a small casino; and a Dr Andrew Weil spa.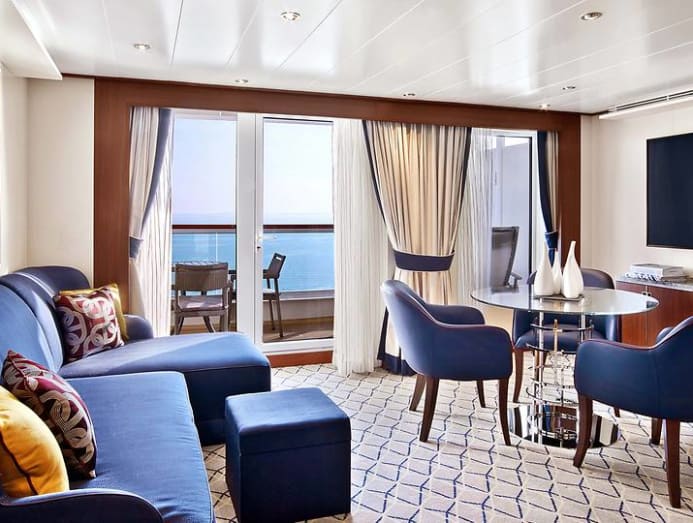 And there isn't a single waterslide or climbing wall in sight. Which can be explained by the fact that given the price of the ticket (which incidentally, includes all onboard food and beverages), families with young children tend to steer clear of the Seabourn fleet, making each voyage a considerably calmer, more relaxed experience – a perfect option, I think, for honeymooners, and couples looking to detox and retox.
Now, fourteen nights may seem like a long time to spend on a ship, even one the size of the Ovation, but the days drifted by like a Pixar montage that was washed in sunshine and lined with endless horizons.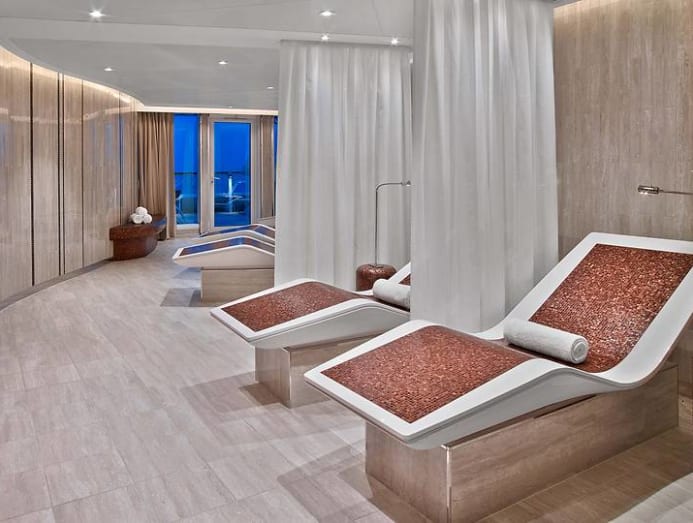 There were yoga and meditation classes at the gym; a daily dilemma of where to have lunch – sushi or buffet or fine dining, or in-room dining; and bridge classes and trivia games.
I read and occasionally checked emails in the mornings, napped in the afternoons, and showed up dutifully every day for afternoon tea of cucumber sandwiches and the best scones I've ever had. And after dinner, we popped in briefly at the Grand Salon for the evening's entertainment – sometimes a movie, sometimes song and dance, music and magic – whilst others headed to the Club for late night dancing.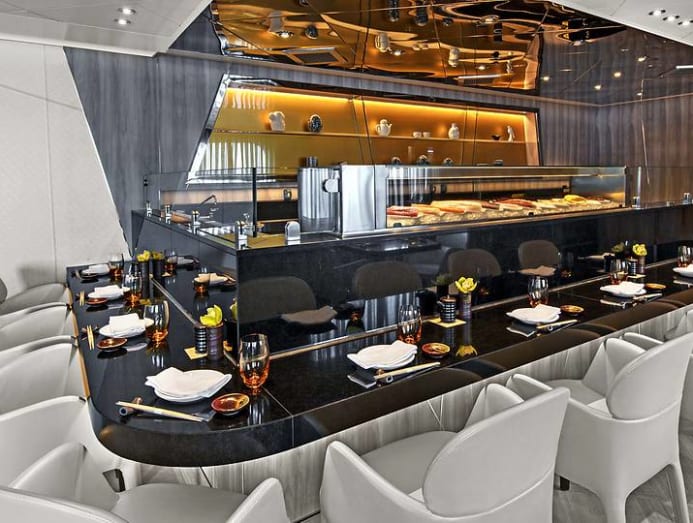 With so many places to eat and hang out in, there was never any sense that I was sharing space with 600 other passengers. Even more so on the days we docked into a port – our itinerary taking in Laem Chabang, Koh Kood, Sihanoukville, Ho Chi Minh City, Danang, and Ha Long Bay – and day-trippers set off leaving us with the whole ship to ourselves.
One day we dropped anchor at Koh Kood, an unheralded, gloriously green isle in the Gulf of Thailand with softly bending coconut palms and blinding soft white sand. The crew set up a seafood barbeque on the beach, alongside massage beds and a dinky stand of local arts and craft.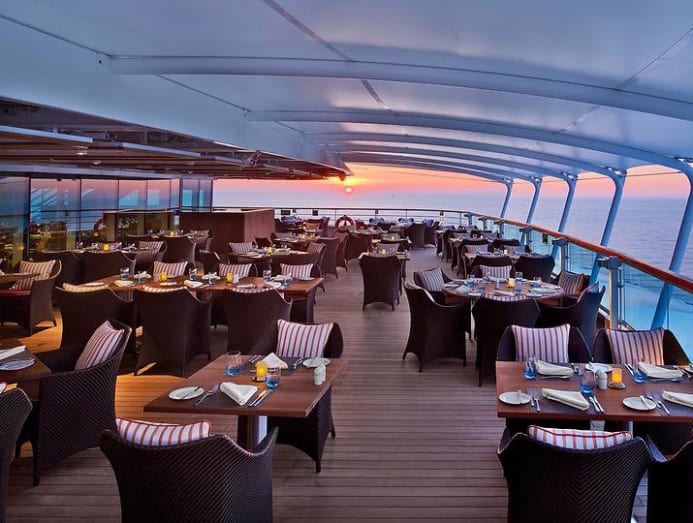 Suddenly, a commotion. The person next to me sat up in her lounge chair and squinted into the distance. "They're serving caviar and champagne on a surfboard!" she said. "Now that is way more interesting than yoga on a surfboard, lemme tell ya!" replied her companion.
And then, before we knew it, reality came rushing back and Hong Kong loomed over the horizon, its skyscrapers bristling along Victoria Harbour – a shock to the senses after two weeks of sea-washed air and small towns. We envied the passengers who were staying on for the return voyage to Singapore, this time on a different course via the Philippines.
"Come back again!" the staff at breakfast sang out as we reluctantly dragged our luggage away. They couldn't have known that, somewhere in the Gulf of Thailand after we'd sailed away from Koh Kood, I'd already booked another voyage.
The Seabourn Ovation is currently on its way to Europe. It returns to Asia in December to sail again on the 14-day Vietnam and Thailand voyages between Singapore and Hong Kong on Dec 21, 2019; and Jan 4, Feb 1, Feb 15 and Feb 29, 2020. Rates start at US$7,499 (S$10,200) per person, based on double occupancy. Rates do not include taxes or airfare. www.seabourn.com