Scuba diving in Myanmar and glamping in China: Rediscover Asia in 2020
From new hotel openings in Sri Lanka to the architecturally distinct Tulou buildings in China's Fujian province – as featured in Disney's upcoming Mulan remake – 2020 ought to be the year you rediscover destinations in Asia.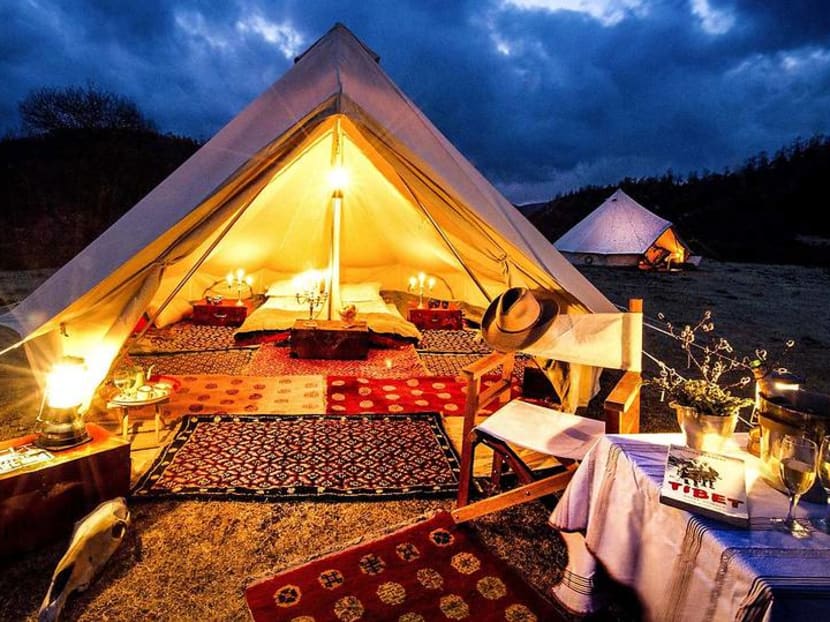 It's never too early to set new year resolutions, or to start working on them, especially when it comes to vacation planning. The great thing about living on our little red dot is that there are so many incredible Asian destinations just a few hours' flight away.
To help you narrow down your travel bucket list and to stay ahead of the curve, travel agency Scott Dunn has come up with a list of trending destinations for 2020. From a pristine island archipelago in Myanmar to glamping in Yunnan, these are the places that will draw curious travellers next year. We say book your flights before the rest of the world discovers these up-and-coming locales.
LIVE IN THE LAP OF LUXURY IN SRI LANKA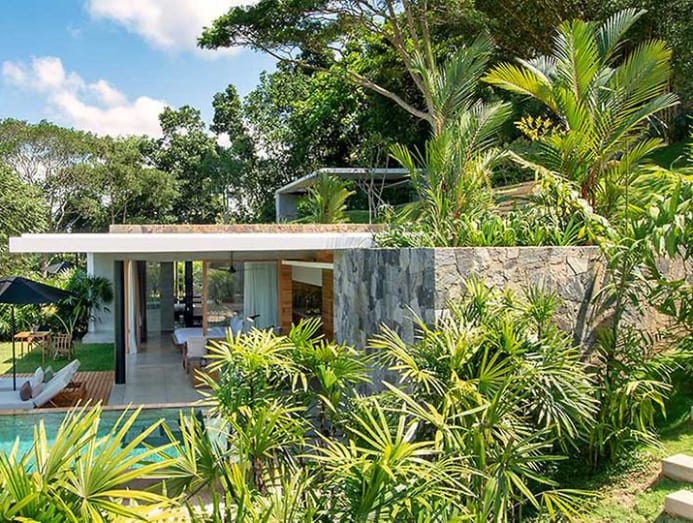 With stunning white sand beaches, jungle safaris and unique, delicious local cuisine, Sri Lanka has always been a favourite among holidaymakers in search of a slower pace of life. However, the 2019 Easter terrorist bombings in Colombo tragically put a dampener on leisure travel.
Now, with many governments lifting advisories to Sri Lanka, 2020 could be the year to revisit the country. A slew of fancy hotels slated to open across the country will make it even more appealing to the luxe set seeking out chic, design-focused spaces for their weekend escapes – and instagram feeds.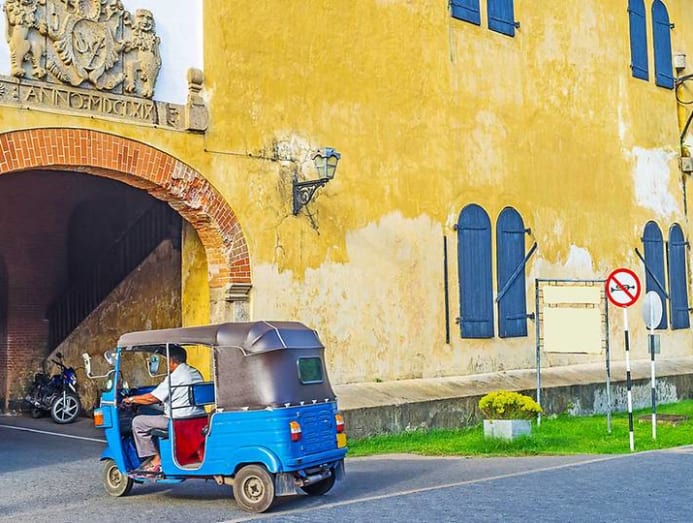 Beach bunnies, stay at the soon-to-open Alila Koggala, located a short distance from the picturesque Ahangama Beach and along the same coast as the historic port of Galle with its World Heritage-listed Galle Fort.
Up in Kandy, the cultural heart of the country, history buffs will relish the opportunity to check into Pekoe House, a renovated historic property by the boutique Teardrop Hotel group. For something a little off the beaten track, Haritha Villas and Spa, perched upon a hill with a series of nine stylish private villas, offers respite from the surfing adventures to be had at watersport hotspot Hikkaduwa.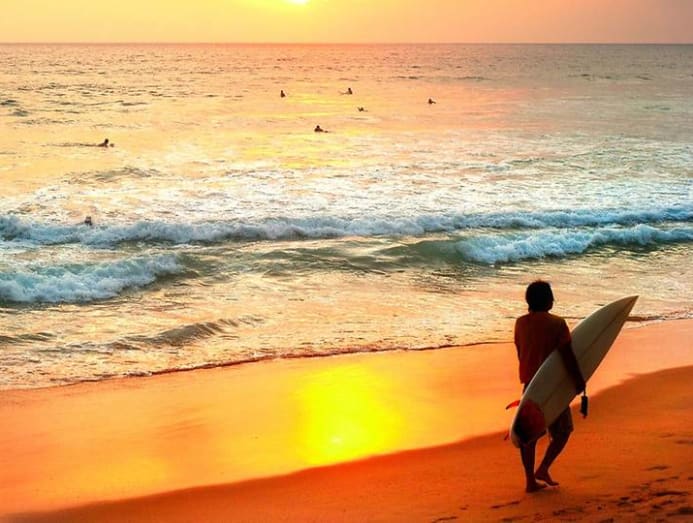 EXPLORE AN UNDISCOVERED ISLAND ARCHIPELAGO IN MYANMAR
Many of us associate Myanmar with the gilded Shwedagon pagoda and the mysterious sprawl of ancient temples at Unesco World Heritage site Bagan. The dynamic city of Yangon, with its charming mix of traditional buildings and up-and-coming urban culture, is another draw for those who enjoy city getaways. But there are still more secrets to uncover in this exciting Southeast Asian country.
The little-known Mergui Archipelago is an unspoiled string of 800 islands boasting crystal clear waters, vast expanses of untouched beaches and a vibrant ecosystem both on land and in the sea. Scuba diving enthusiasts, this is your opportunity to add a few new dives to your log before everybody else discovers this hidden gem.
Wa Ale, the first hotel to open on the archipelago is a sustainability-driven eco-resort which channels 20 per cent of its revenue towards safeguarding the Lampi Marine National Park and the local community. Must-do: Go on a jungle walk with the resident naturalists to spot green and leatherback turtles, rare pangolins and colourful hornbills.
TAKE BESPOKE CRUISES IN INDONESIA
The uncertainty around travel restrictions to Komodo Island where the eponymously named giant lizards roam free might be deterring some from booking their flights to Indonesia, but fret not. There are other even more appealing alternatives, like custom curated cruises to under-the-radar islands instead.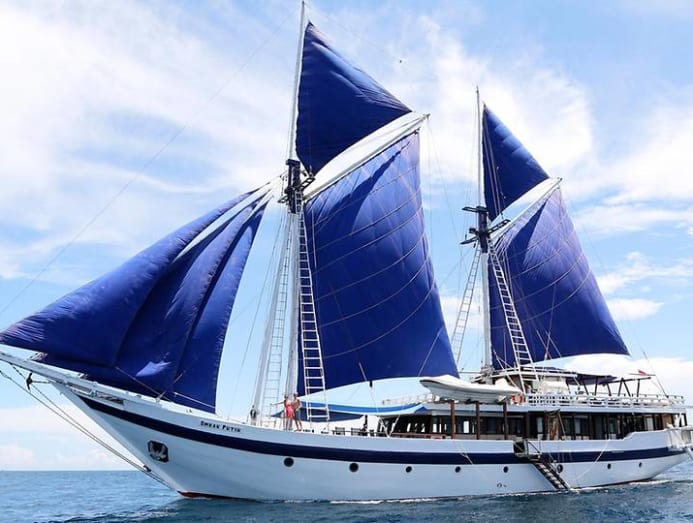 Sail to the Moluccas, the original Spice Islands with SeaTrek or to Raja Ampat, a popular diving destination, on Aqua Blu, a new long-range explorer yacht, for a literal deep dive into the thriving marine ecosystem in the region.
Adventurous explorers who wish to discover the uncharted waters of this area may want to consider booking a cruise on luxury yacht Rascal, where they will be accompanied by a team of local experts and scientists.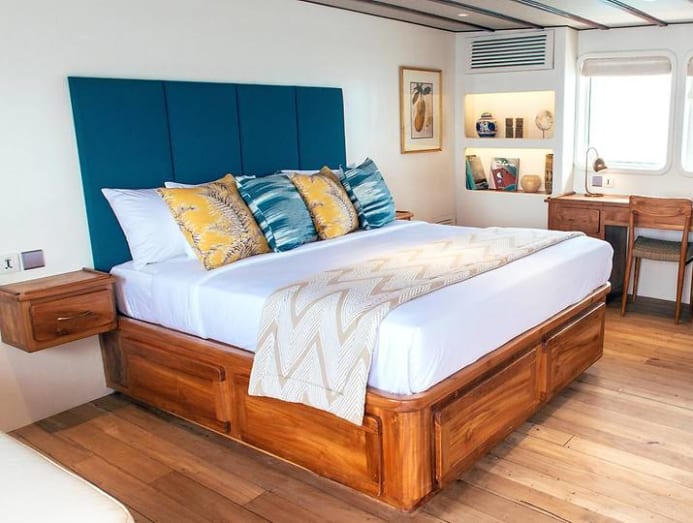 Together with these experts, guests may contribute to conservation work by assisting with oceanic surveys and tagging manta rays. Holidaying for a good cause? Now that's worth taking annual leave for.
DISCOVER THE BEAUTY OF RURAL CHINA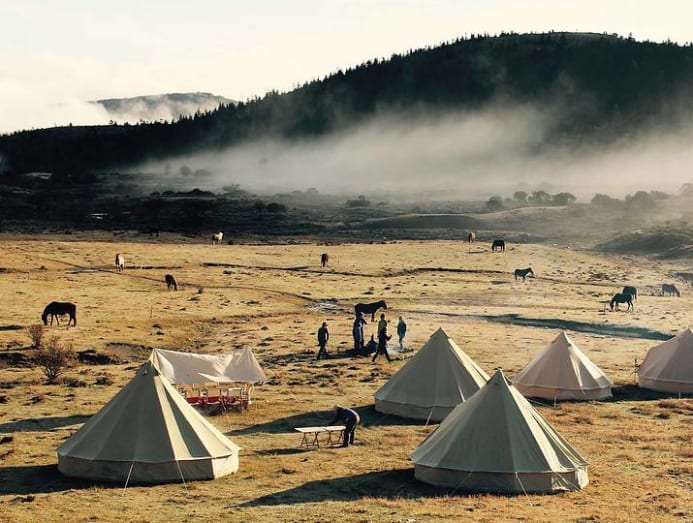 Gone are the days (hopefully) when traveling to rural destinations in China meant putting up with filthy, poorly constructed restrooms. These days, you can go glamping in China's Yunnan province with Caravan Liotard, a moving luxury camp inspired by French writer Constantin de Slizewicz, which will take the dreamy wanderer along the historic Tea Horse Road.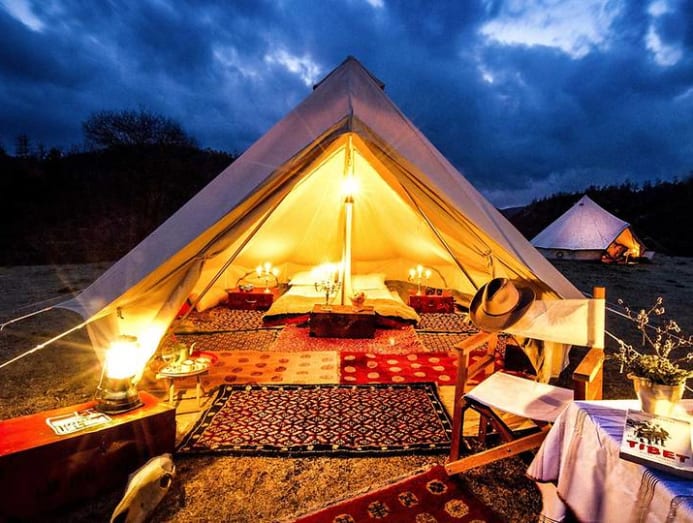 By day, you will traverse the sweeping network of mountain paths which were once used by traders and by night, plenty of modern comforts including warm, heated bell tents, soft bedding and even three-course meals, await the intrepid explorer.
With the release of Disney's highly anticipated Mulan live remake next March, we predict interest in the unique tulou communal homes featured in the movie will be high. Stay ahead of the curve by booking a stay at the stylish 24-room Tsingpu Tulou Retreat, which is located in a 700-year-old village.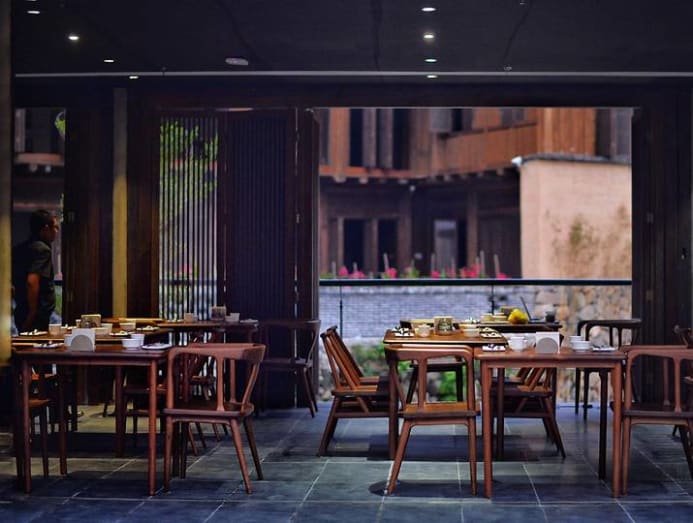 With immersion activities like traditional Hakka porcelain-making sessions and bamboo picking excursions, this tulou stay is a great way to savour the slow pace of Chinese country living without worrying about well, the restroom situation.