5 adults-only luxury resorts in Southeast Asia for a romantic getaway
Because everybody needs a kid-free vacay once in a while.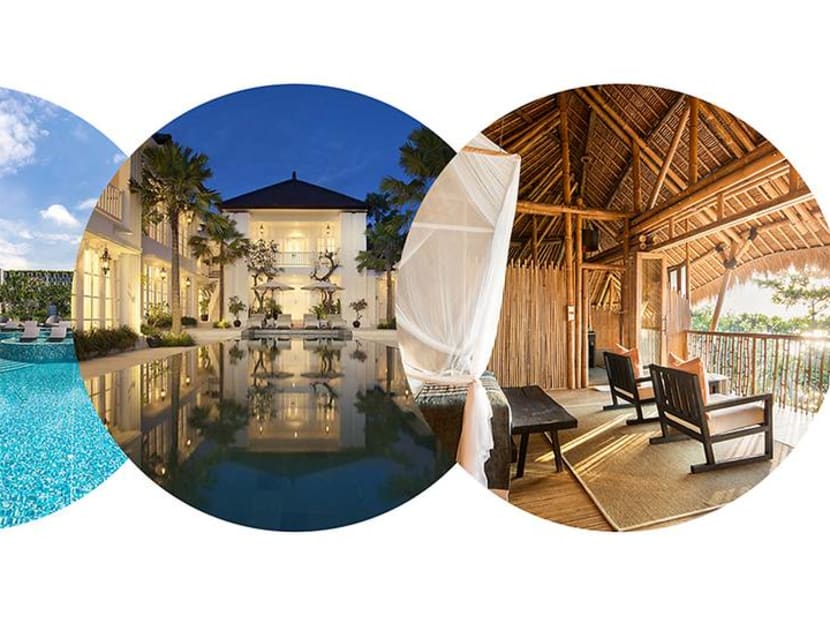 You're lounging by a stunning infinity pool, a bottle of chilled bubbly by your side. You raise your flute in a toast, staring deeply in your partner's eyes. Then, your romantic reverie is interrupted by the screams of children launching themselves like cannonballs into the water. Sigh.
While kids are cute and (usually) a joy to be with, sometimes you just need to escape to an oasis where you know you won't be interrupted by lil' ones – yours or other peoples'. Here are five kid-free boltholes in Southeast Asia that only accept guests aged 16 and above.
AN LAM RETREATS NINH VAN BAY, VIETNAM
Located on a jungle island just off the city of Nha Trang, this 34-villa resort is ideally located where the rainforest meets the beach for an idyllic surf and turf getaway. The timber villas are outfitted with verandas and private plunge pools and feature fittings made from natural materials such as curtains dyed with local plants and bamboo wardrobes. The hotel also offers a range of weekly scheduled activities such as kung fu classes, bamboo stick fishing and treks to the island's streams and waterfalls. Do make an appointment to enjoy a massage at the Jungle Spa which features open air treatment rooms where you can enjoy an indulgent four-handed massage to the soothing sounds of the forest. For extra-special memories, the hotel can arrange for a private dinner right on the beach where you can take in the view of Ninh Van Bay, which is particularly stunning at sunset.
CEMPEDAK ISLAND, BINTAN, INDONESIA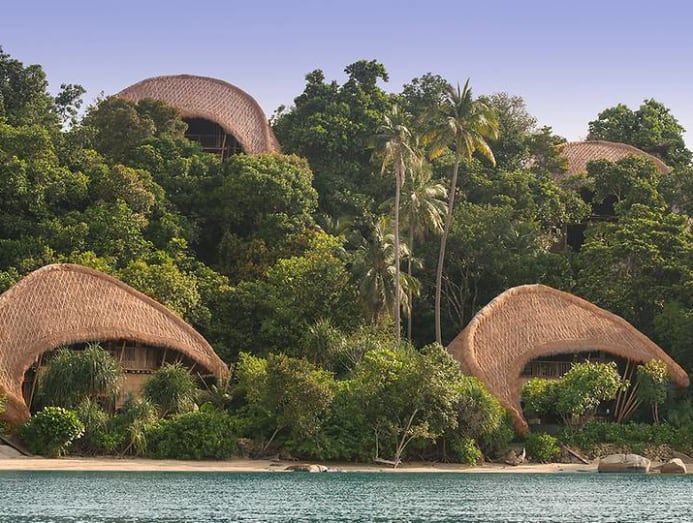 For a barefoot luxury sort of island getaway, check out Cempedak Island, a private island located roughly 2.5 hours from the Tanah Merah Ferry Terminal. The island boasts beautiful white sand beaches, stunning rock formations and lush rainforests that are home to a rich variety of wildlife including pangolins, otters and monkeys. The Crusoe theme continues with the bamboo, non-air conditioned villas (the sea breeze helps keep the villas cool) that each come with private plunge pools. The villas, which have separate lounge areas and bedrooms, are also spaced out generously over the island to ensure maximum privacy. While it might be tempting to spend the entire trip seconded away in the comfort of one's villa, there's also a slew of outdoor activities ranging from jungle trekking, seashore walks and rock climbing to partake in. The resort also has a newly opened spa with treatment rooms overlooking the ocean so you can drift off to the soundtrack of crashing waves.
THE COLONY HOTEL, BALI, INDONESIA
Located smack in the middle of chic Seminyak in Bali, The Colony Hotel is just a short walk away from the neighborhood's key attractions. The acclaimed Potato Head Beach Club and Seminyak Village as well as hip restaurants like Merah Putih and La Lucciola are all close by, making this hotel an ideal base for couples who wish to indulge in the entertainment, dining and nightlife options that Seminyak has to offer. Its newly opened wing, The Colony Club, features more spacious rooms with a terrace or balcony, personalised butler service and an exclusive pool. The hotel also offers massages by the popular Jari Menari spa, which specialises in unique, yoga-inspired treatments.
THE OUTPOST HOTEL, SENTOSA, SINGAPORE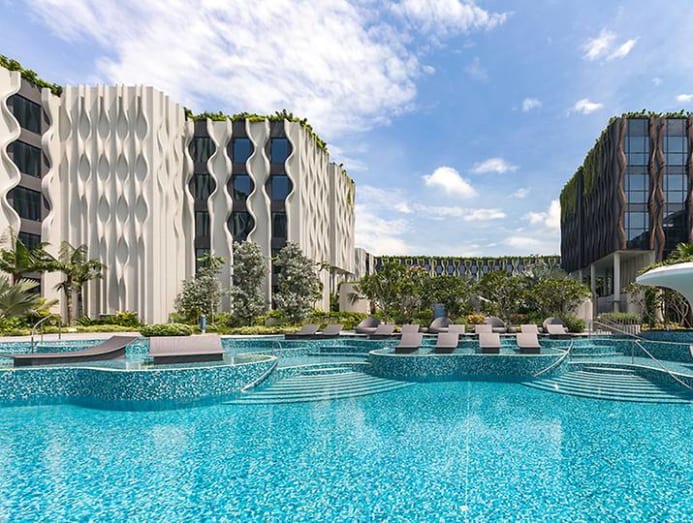 It's been a long time coming but Singapore finally has its first adults-oriented hotel at The Outpost Hotel on Sentosa – ideal for when you need a quick getaway without leaving the country. In a nod to Sentosa's history as a military base, the guest rooms are designed with a sleek British-inspired black-and-white palette, complemented by hints of gold and metallics. The hotel, which is a member of the Small Luxury Hotels of the World group, stands out from the crowd of Sentosa hotels with its cool amenities including premium toiletries by Aussie beauty brand Appelles, pillow mist kits during turndown, an in-room drinking water filtration system and a complimentary customised mini bar for guests to pick their favourite booze, snacks and chocolates. In the second half of this year, a new restaurant and bar concept is slated to open on the rooftop of the hotel, where it will likely become one of the most romantic hotspots in Sentosa to enjoy the night sky with your significant other.
VILLA SAMADHI KUALA LUMPUR, MALAYSIA
Located just ten minutes from Kuala Lumpur's bustling city centre in the leafy embassy district, Villa Samadhi Kuala Lumpur offers couples the best of both worlds – proximity to a vibrant urban centre and the peaceful surrounds of a secluded retreat. Inspired by traditional Malay kampung houses, the villas are built with salvaged timber, concrete and bamboo, while winding lantern-lit paths and an abundance of tropical greenery give each room a sense of privacy. Each villa comes with different features such as private plunge pools, cabanas, daybeds or private kitchenettes so pick the one that best suits your needs. The carafe of brandy that housekeeping leaves during turndown is a nice touch too.