Look Ma, no kids: Asia's best adults-only resorts to spend Chinese New Year
If you need a break from the festivities (and your kith and kin), add these properties – which are largely restricted to those aged 16 and above – to your itinerary.
There is a lot to enjoy about Chinese New Year, like the food and the merrymaking, a guilt-free reason to splurge on new clothes and of course, the opportunity to meet up with long lost friends and family members. But chances are, there are enough introverts among us who will need a good dose of down time to recuperate from the excessive celebrations. Or perhaps, CNY is just not your thing.
If so, do yourself a favour and book a getaway during this break. For maximum zen effect, we recommend picking adults-only resorts or at least those that have child-free zones, so you can find temporary relief from your own kids – and other people's kids too.
After all, it's your holiday too and you get a say in how you want to spend your time. Here are our favourites in the region.
GO ON A SPA GETAWAY IN BALI, INDONESIA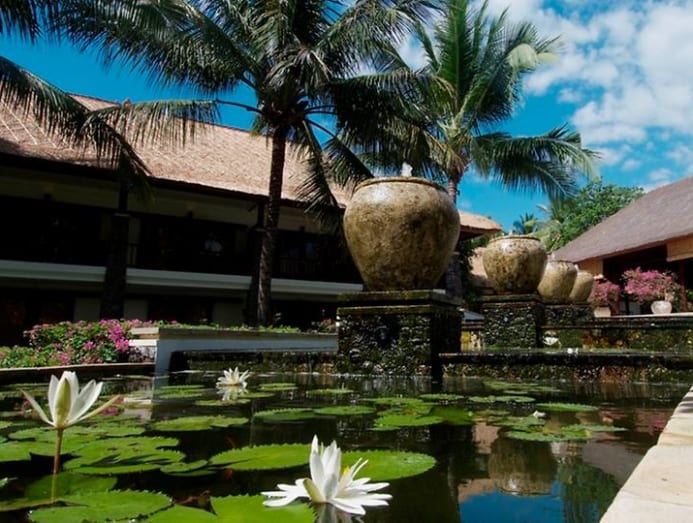 Surrounded by lush tropical gardens amidst a dramatic volcanic landscape on Bali's remote north-eastern coast, which is known for its black sand beaches, is the Spa Village Resort Tembok Bali.
The atmosphere of tranquility here is carefully protected for guests aged 16 and up. Dedicated to restoring balance to one's mind and body, the pampering starts with a head and shoulder massage and foot bath upon arrival.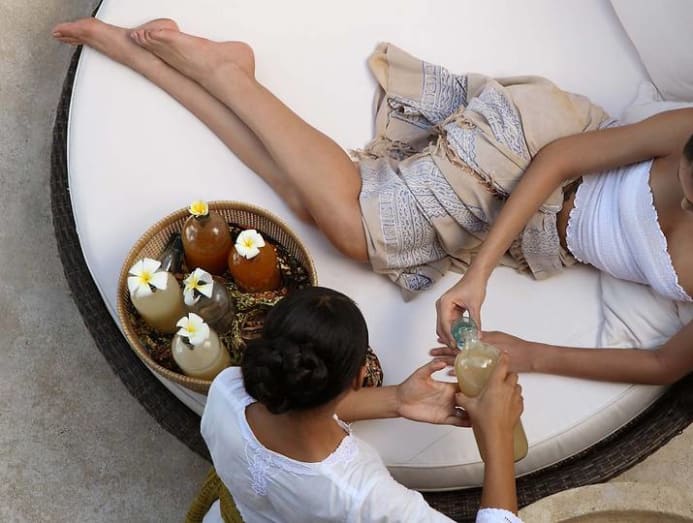 The resort, a member of the Small Luxury Hotels (SLH) group, exudes a rustic-chic vibe, with Balinese-style woodwork and neutral fabrics as key decor elements. The spa focuses on traditional wellness, such as body wraps, restorative massages as well as stretch and guided meditation sessions. Plus, the rooms do not have televisions and Wi-fi is only available at the lounge, so you'll get to give a much needed digital detox a go – whether you like it or not.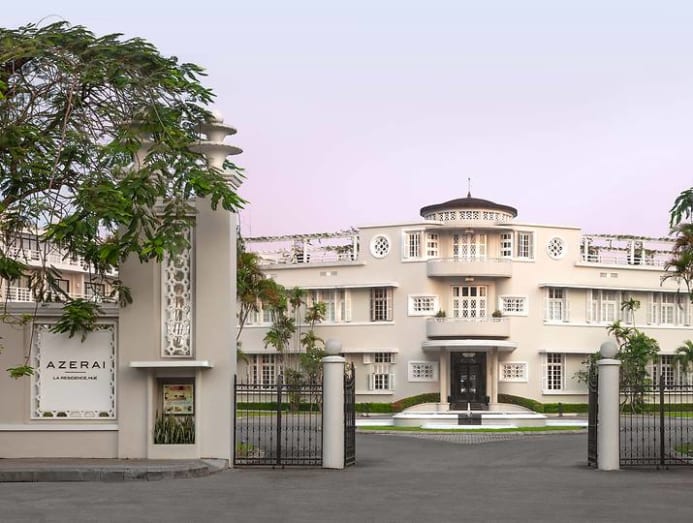 Legendary hotelier Adrian Zecha, the man who founded the ultra-exclusive Aman resorts, has a new hospitality brand to his name – Azerai. There are currently two properties in Vietnam, Azerai Can Tho and La Residence Hue, which bear his signature understated luxe aesthetic married with excellent service.
La Residence in Hue is situated in a stylish art deco style French-colonial mansion overlooking the poetically named Perfume River. Close by are the city's historic palaces, pagodas, temples and funereal cities where the Nguyen emperors once ruled over, perfect for a day or two of historical immersion.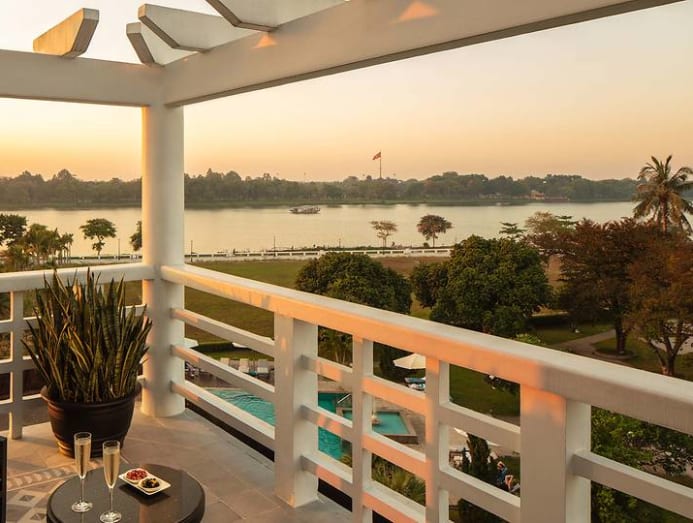 Back in the hotel, its serene grounds offer harried guests a peaceful respite from the hustle of their busy lives. While it is not strictly child-free, the property tends to attract an adult clientele after a romantic, cultural escape. Plus, there is also an adults-only pool just in case you really can't bear the thought of sharing breathing space with minors.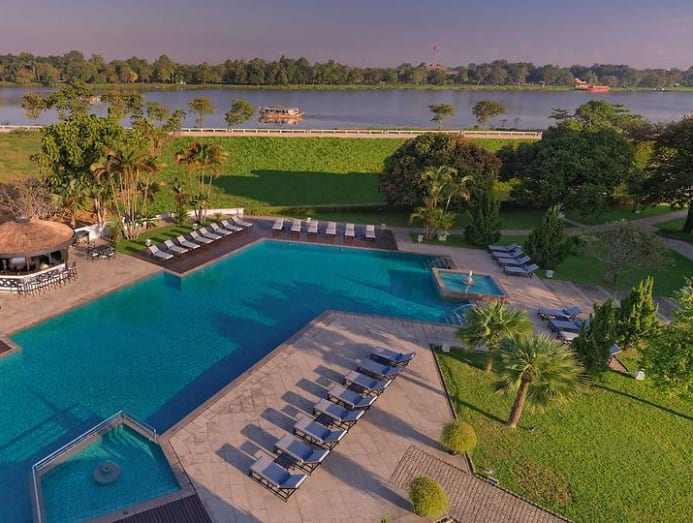 Beach bunnies, if you have not discovered the beauty of Okinawa, put this on your bucket list. The Terrace Club at Busena, also part of SLH, is a cosy 68-room property for guests aged 13 and up. Located right by the stunning turquoise seashore, there's no better place to lounge by the beach with a book in one hand and a cocktail in the other.
The spa is a highlight with its unique hydrotherapy sessions in warm thalasso pools filled with water from Cape Busena. While you are here, do also visit the unique Cape Busena underwater observatory to visit to get a vivid glimpse of what lies beneath.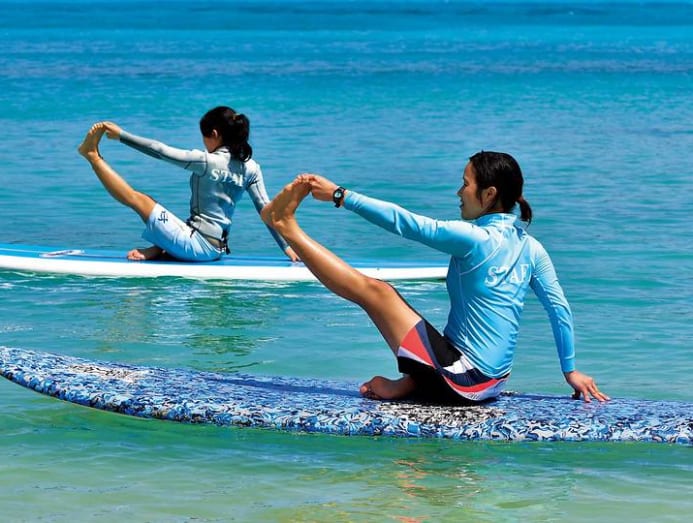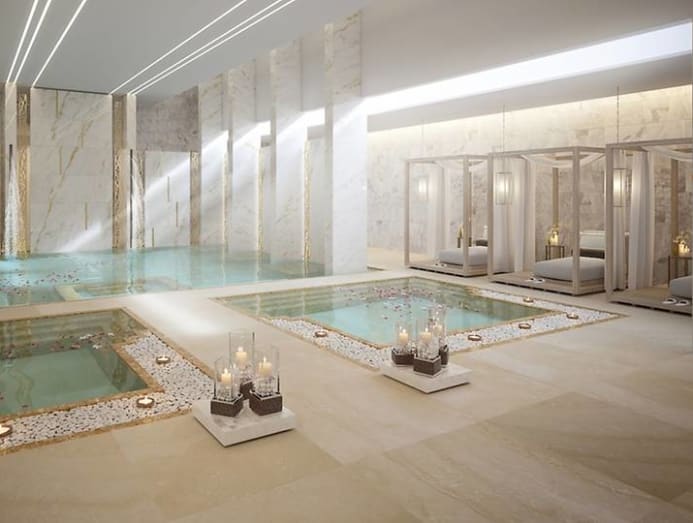 This sprawling 280,000 sqm resort located an hour's drive from Doha is the newest getaway by Chiva-Som, the Thai wellness institution in Hua Hin. Besides being the Gulf's first full-immersion wellness resort, it will also house the world's first centre for Traditional Arabic Integrative Medicine where guests may experience lesser known Arabian therapies.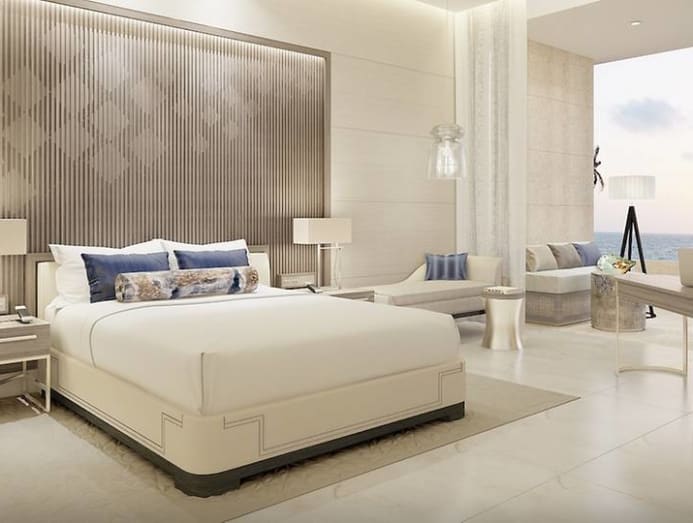 What is unique about this resort is that it is split into two parts – the family zone as well as the child-free zone which will only admit guests above the age of 16, so that privacy and serenity are guaranteed.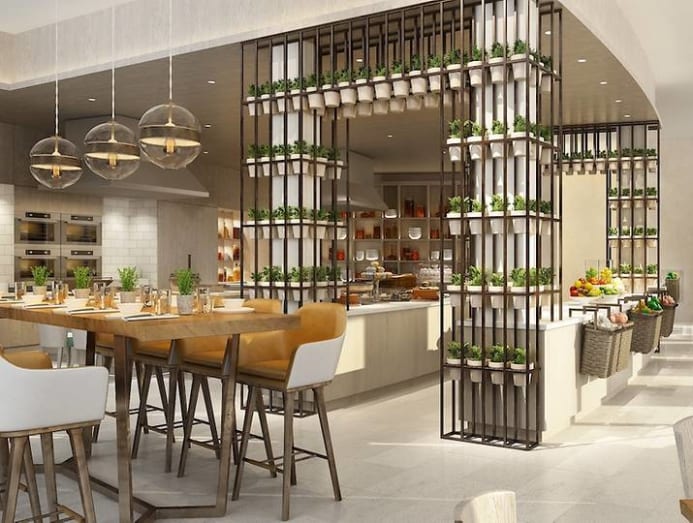 This resort opens only in the second quarter of 2020, which makes this place ideal for those who can't escape their family obligations during the Lunar New Year but need an incentive to get through it all.
SAVOUR FRESH SEAFOOD IN LANGKAWI, MALAYSIA
Where: Four Seasons Resort Langkawi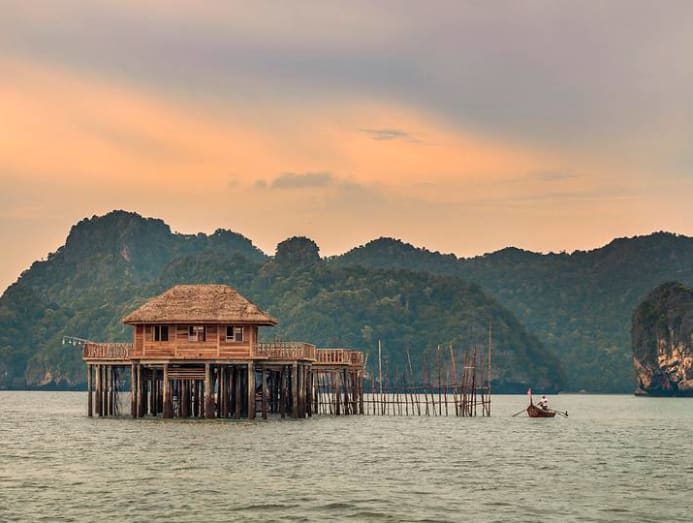 Just a speedy 1.5-hour flight away from Singapore, the picturesque island of Langkawi is great for a three-day weekend getaway, so you can max out your time living life in the slow lane.
One of the highlights of the recently renovated Four Seasons Resort Langkawi is its traditional Rumah Ikan Fish House, where generations-old methods of catching fish and shellfish from the Andaman sea continue to be practiced. Drop by to see resident fisherman Pak Din use strips and splints of wood to snag the local catch and maybe try your hand at it too. Naturally, these delicacies will also be served at the hotel's restaurant.
This is not a child-free resort, but the redesigned villas are so generously spread throughout the estate, it will feel like you are in you own exclusive bolthole. Plus, there is also a separate adults-only pool, featuring private cabanas, where you can hide away from it all.