Top Burgundy wines can break the bank. What are more affordable alternatives?
Excellent Pinot Noirs from Australia, New Zealand and Germany can be had for half the price of what you'd pay for top Burgundies.
In 2013, Singapore-based wine distributor Wein & Vin conducted a blind tasting for 50 wine professionals and private customers at Taberna wine bar. It pitted Pinot Noirs from its German wine brand, Weingut Bernhard Huber, against those from big name Burgundy producers Armand Rousseau and Maison Leroy.
Boon Heng, director of Wein & Vin, made sure it was a fair contest, grouping the wines in the same quality tiers: Armand Rousseau's Charmes-Chambertin 2009, a Grand Cru, versus Huber's Schlossberg 2009, a Grosses Gewachs (German for Great Growth), both wines of the highest classification in their respective regions; and Leroy's Gevrey-Chambertin Premier Cru 2002 versus Huber's Alte Reben 2002, both of the second highest tier.
Huber's wines beat the Burgundy elixirs.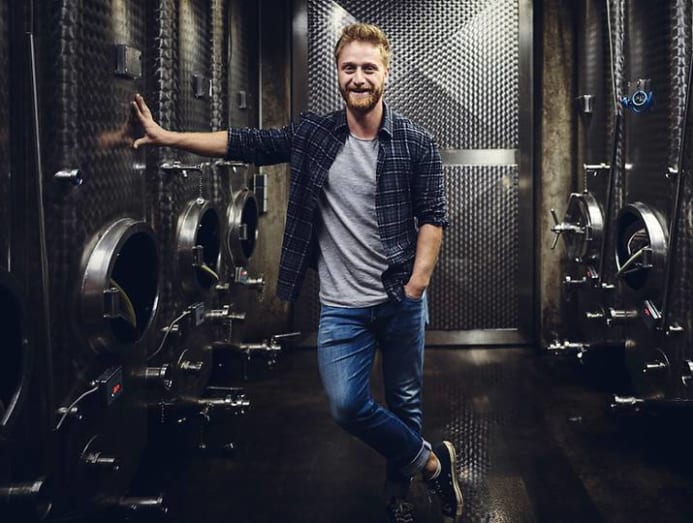 For Heng, the result was hardly surprising. He said the quality of German Pinot Noirs was already high when he spotted them about 10 years ago. "In the last five years, the standards of German Pinot Noir have, in general, gone up," he added.
It's not just the Germans who are giving the Burgundians a run for their money.
After years of worshipping their mentors in Burgundy, Pinot Noir producers from New World regions like America, Australia and New Zealand have also come of age. They are making elegant, expressive wines; a style long dominated by Burgundy.
Zachary Tay, head sommelier of Clos Pasoh, said the line between Old World and New World wine producers – not just those who make Pinot Noir – has been "blurring exponentially over the years".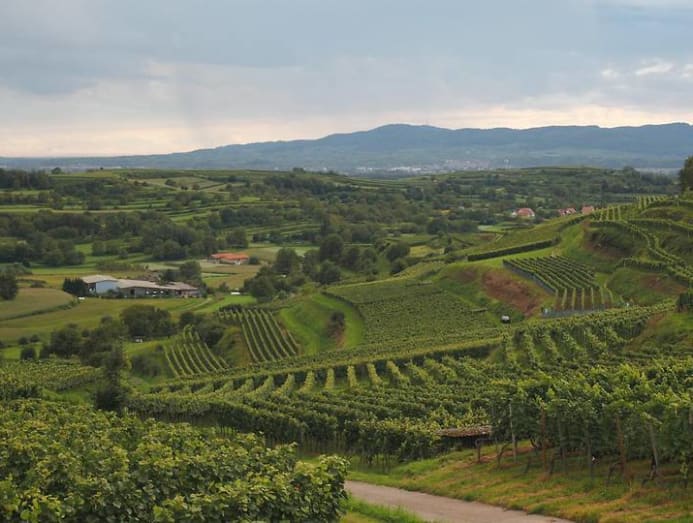 "Ten years ago, this difference was as obvious as night and day," said Tay, who has judged at wine competitions such as the Decanter Asia Wine Awards. "You could say French Pinot Noirs are becoming fruiter [because of warmer climates]."
He noted that New World regions, on the other hand, have been exposed to warmer climates for a longer period of time than in France. During this time, they have harnessed technological advancements in winemaking to become more well-equipped to produce great wines and emulate the refined style associated with Burgundy, he explained.
Heng said climate change has been advantageous for German Pinot Noir producers. "Winemakers in Europe can attest to the fact that they are harvesting earlier than, say, 10 years ago," he said. "Germany stands to gain [from climate change] as they are a cool climate wine region, compared with Burgundy, which is moderate."
Tay has no qualms recommending Pinot Noirs from outside of Burgundy as affordable – and even comparable – alternatives to Burgundy to his customers.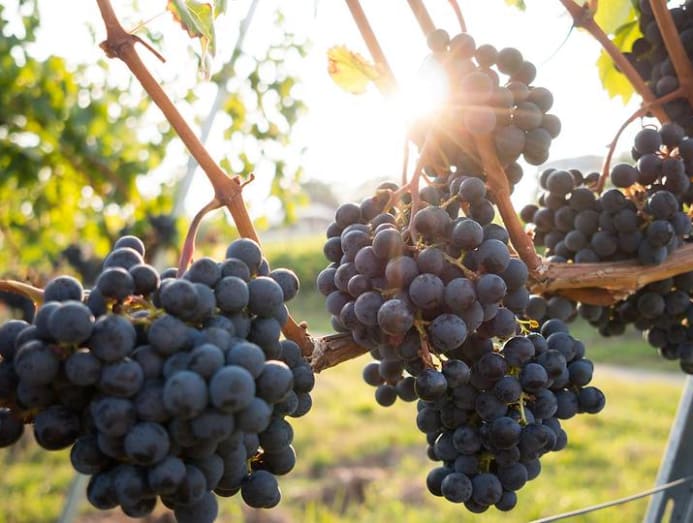 "France is a mile away from its competitors when it comes to the quality-price ratio," said Tay, adding that excellent Pinot Noirs can be found in places like Australia, America, New Zealand, Germany and South Africa "at a third or even half the price of what you'd have to pay for a wine of similar quality from Burgundy".
That doesn't mean you will invariably get a great wine for cheap. Drinkers who want a top Pinot Noir from outside of Burgundy should still pay careful attention to price.
"Top quality, single vineyard wines require a lot of manpower, and that is reflected in its selling price. A Pinot Noir outside of Burgundy in the range of S$180 to S$250 in a restaurant or S$120 to S$180 at retail will get you a very enjoyable bottle," said Tay. "Comparatively, at these price points, you'll only have access to [lower tier] regional or village-specific wines from Burgundy."
"A Pinot Noir outside of Burgundy in the range of S$180 to S$250 in a restaurant or S$120 to S$180 at retail will get you a very enjoyable bottle. Comparatively, at these price points, you'll only have access to [lower tier] regional or village-specific wines from Burgundy." – Zachary Tay
Looking to start your Pinot hunt? Here are our picks of seven top Pinot Noirs from outside of Burgundy.
BURN COTTAGE PINOT NOIR 2018
The region of Central Otago in New Zealand's South Island is recognised as the country's preeminent place for Pinot Noir. The semi-continental climate conditions – low rainfall, wide temperature swings between day and night, hot summers, and dry winters – are ideal for growing the finicky grape variety.
Since its inception in 2002, Burn Cottage winery has gained a cult following among the Central Otago faithful.
The 2018 vintage of the winery's flagship wine has a seductive profile of red fruit, citrusy touches, floral aromas, and silky tannins. It's still a young vintage so you may want to put away a few bottles in the cellar.
S$88, from 1855 The Bottle Shop
DALRYMPLE, COTTAGE BLOCK PINOT NOIR 2014
Tasmania is making a name for itself as Australia's best source of cool climate wines. Here, Pinot Noir laps up the temperate climate to produce the vibrant acidity that is crucial to the flavour profile of the grape variety.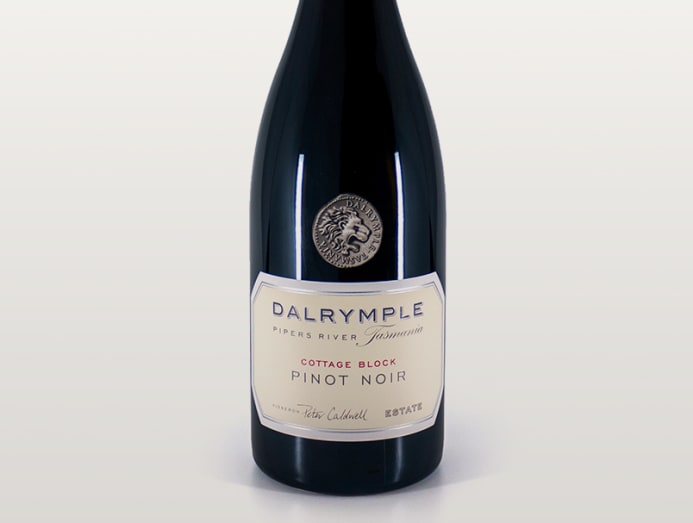 Dalrymple, located in the north-eastern area of the island, is one of the many boutique wineries driving the reputation of Tasmanian Pinot Noir.
The Cottage Block Pinot Noir is a fine example of the restrained, fragrant style of the island's Pinots. Sit back and enjoy its flavours of cherries and blueberries interwoven with rustic, earthy accents and velvety tannins.
S$107, from Vintage Fine Wines
FELTON ROAD, CALVERT PINOT NOIR 2019
Walk into any top restaurant and you'd spot Felton Road on its wine list. The wine is popular among sommeliers – and chefs (Tetsuya Wakuda of Waku Ghin even got the winery to create a special cuvee for his restaurant).
One of the pioneers of biodynamic winemaking in Central Otago, Felton Road makes Pinot Noirs that display power and elegance. Its Block 5 Pinot Noir is something of a legend, consistently earning praise from top critics. It's also the winery's most expensive bottle, which sells out quickly.
The more affordable Calvert Pinot Noir is almost comparable to the Block 5. The 2019 vintage of the Calvert offers notes of cherries, spices, and milk chocolate wrapped up in silky, refined tannins.
S$117, from Vintage Fine Wines
KOOYONG, HAVEN PINOT NOIR 2016
The Kooyong estate is located in Mornington Peninsula, another cool climate region in Australia that has earned a reputation as Pinot Noir central.
Kooyong's Haven Pinot Noir is known for its lush, fuller style, so drinkers who prefer a little more oomph in their Pinots may want to check this one out. The wine's earthy accents of tea leaves and mushrooms also lend it a delicious, savoury edge. We would pair this with a steak or a beef stew.
S$129, from Hermitage Quality Wines
NEWTON JOHNSON FAMILY VINEYARDS PINOT NOIR 2019
South African Pinot Noirs, which combine influences from Burgundy and the New World, are something of a little secret. After all, the country's wine scene, which is concentrated in the Western Cape, has largely spent its marketing dollar on its Bordeaux-style reds and sweet dessert wines.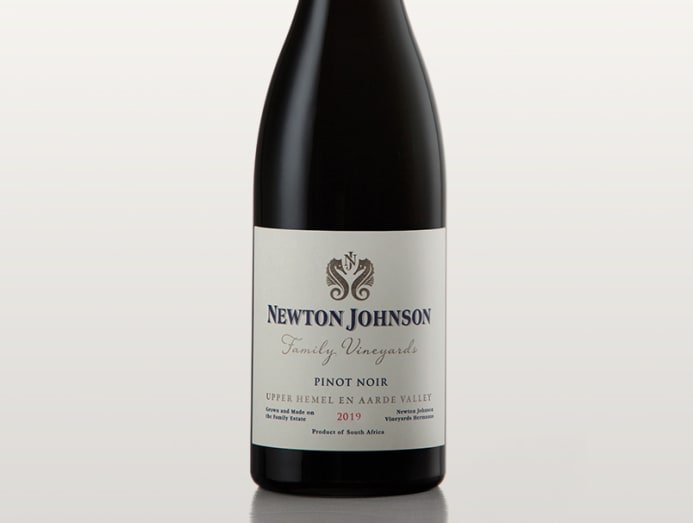 Newton Johnson Family Vineyards is located in the Western Cape's Hemel-en-Aarde Valley, a cool climate region known for its Pinot Noir.
The 2019 vintage of the winery's flagship Pinot Noir is a youthful sip with lots of ageing potential. Its lush mid-palate unveils notes of cherries, dark fruit, cinnamon, and soya with grippy tannins.
S$75, from Stellez Vine 
WEINGUT BERNHARD HUBER, MALTERDINGER 2018
The late winemaker Bernhard Huber, who passed away in 2014, was often credited for introducing the world to German Pinot Noirs from the region of Baden. Today, his son, Julian, has taken over the reins, making the kind of elegant wines that defined the ethos of his father.
The Malterdinger, an Ortswein (a mid-tier, village-level wine), is a value-for-money introduction to Bernhard Huber's elixirs. Made from fruit from 25-year-old vines, the wine offers scents of fresh herbs and cherries, and flavours of cranberries, plums, and walnuts tied together by a taut line of acidity.
S$100, from iwine.sg 
WEINGUT MEYER-NAKEL, 'S' SPATBURGUNDER 2018
Weingut Meyer-Nakel is located in Ahr, a very small wine region in Germany known for Spatburgunder, the German moniker for Pinot Noir.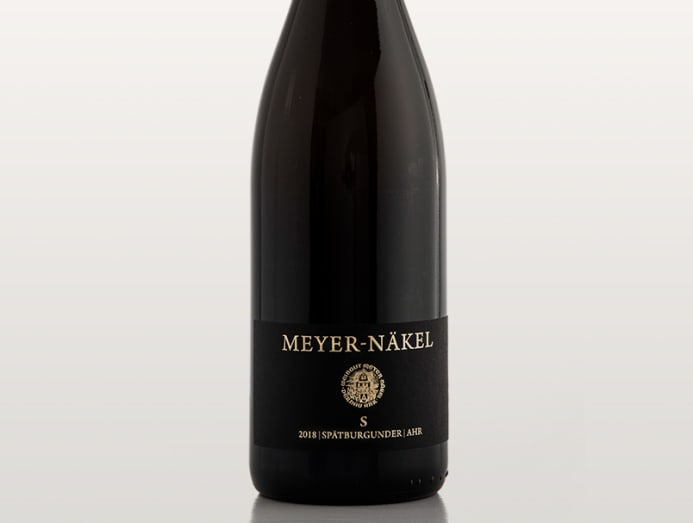 In the 1980s, when many German wineries were producing sweet wines, Meyer-Nakel began focusing on dry wines, particularly Spatburgunder.
With its notes of red fruit, dark chocolate and crushed stones, the "S" Spatburgunder 2018 reflects the winery's tradition of making Pinot Noirs that balance a fruit-forward character with minerally and herbaceous accents.
The wine is categorised as an Erste Lage, the second highest tier in the vineyard classification created by the Verband Deutscher Pradikatsweinguter (VDP), an organisation that promotes German viticulture.
S$140, from Ares Konsultant. Email ares.konsultant [at] outlook.sg ()