What the new normal will be like for future travellers staying in hotels
Masked up, cleaned out and mandated to avoid contact wherever possible, luxury hotel brands are finding new ways to express the personal touch.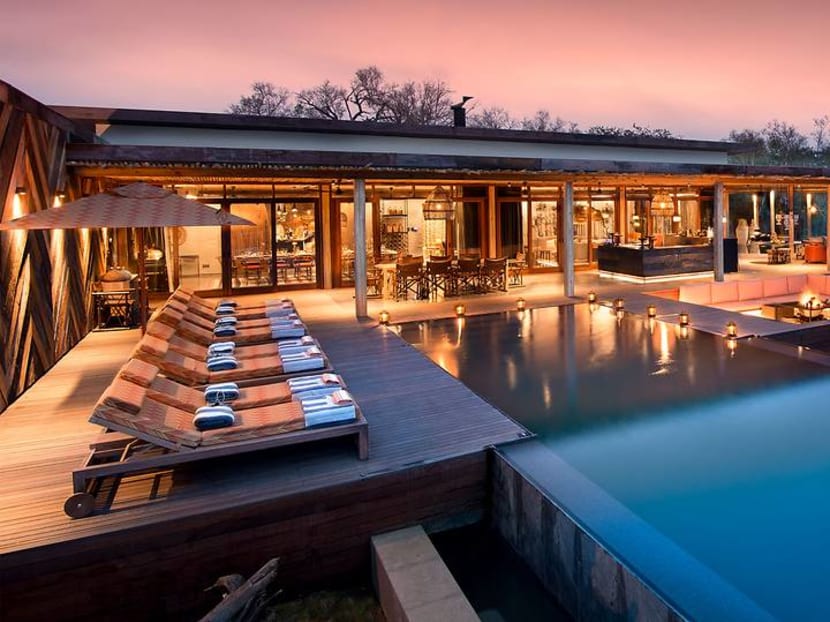 As countries slowly emerge from lockdown, international travel is taking on a distinctly different veneer that few would have imagined other than in movies. Temperature checks, face masks and health declarations are already expected to be de rigueur at every check-in point. When even screaming on a roller coaster is discouraged, you know that vacations will no longer be the same again.
On one hand, travellers are looking forward to be greeted by the same cheery smiles and fastidious service (hello, perfect 63ºC eggs and frothy hot chocolate for breakfast just the way you want it) at destinations that spark joy and wonder.
On the other hand, we know that guest interaction protocols are being rewritten, and we will be whisked away to our rooms by staff garbed in personal protective equipment faster than anyone can say "Good afternoon, sir/madam".
Hotel groups that CNA Luxury spoke to – including Six Senses, Aman, Belmond, and the luxury properties under the Hilton, Marriott and Accor groups – all acknowledge that these will be the new normal: Regular disinfection of common spaces and rooms, gentle reminders on safe distancing throughout the property, and the use of contactless mobile technology as much as possible for safety's sake. No more flipping through beautiful menus, pausing by the corridors for convivial chats with staff that have become friends, and lingering at buffet tables to admire gorgeous platters of food. Even buffets might become a thing of the past.
But these hotels are also banking on their trump cards to retain loyal customers and entice new ones: Expansive grounds surrounded by spectacular scenery, spacious suites and villas, and well-trained staff with an instinct for attentive yet discreet service.
Those in remote destinations that require a hop, skip, sail, flight and drive already have natural safe distancing features in their favour, not to mention a low room count made up of standalone villas, often with in-room facilities such as pools and spa treatment rooms.
In Bhutan, which has only 47 coronavirus cases and zero deaths, travellers can traipse across the kingdom's western and central valleys to bask in nature at its finest while staying at Six Senses Bhutan's five lodges. The lack of crowds in this circuit of dreamscapes makes it alluring; its latest lodges, Gangtey and Bumthang, have only eight suites and one two-bedroom villa each, and immerse guests in the little-visited Phobjikha Valley and a tranquil pine grove.
With this winning formula for attracting the well-heeled, what remains is to assure the highest of safety and cleanliness standards, while offering more intimate dining and living settings, and an enhanced programme of well-being.
Aman has created new private dining experiences across all its properties, including garden dining in Shanghai's Amanyangyun. Roland Fasel, Aman's Chief Operating Officer, said: "Travellers want to be away from the crowds, which means an increasing demand for private dining, villas, experiences in nature and wellness."
"Travellers want to be away from the crowds, which means an increasing demand for private dining, villas, experiences in nature and wellness." – Roland Fasel
INCREASED EMPHASIS ON WELLBEING AND SUSTAINABILITY
For brands that already emphasise well-being, travellers will find an even deeper dive into experiences for transformation within and without.
"Luxury and aspirational leisure will shift towards purposeful tourism centred on green choices, personal growth and transformation, and well-being for the individual and families," said Ho Renyung, Vice-President of Banyan Tree's Brand HQ division.
Safari holidays with travel companies that have a strong sustainability and conservation ethos such as andBeyond and Singita would see the same commitment to these causes, even as the lodges increase the frequency of cleaning in high-contact areas and discreetly add hand sanitation amenities in common areas and the rooms.
Private dining and wellness classes for small groups remain standard inclusions in stay packages while game-viewing vehicles will transport guests in reduced groups of up to four or six.
andBeyond plans to continue its drink stops on game drives, but with "individual snacks offered in environmentally friendly packaging", said its CEO, Joss Kent, adding that "all our lodges are carefully designed to ensure maximum privacy, the layout of our lodges by default allows for effective social distancing, and our lodge activities are staggered so that guests never gather in shared spaces in large numbers".
THE USE OF ANTI-MICROBIAL MATERIALS
Renowned architect and designer Jean-Michel Gathy, whose iconic works include the soon-to-be-opened Aman New York, Cheval Blanc Randheli in the Maldives, and Singapore's Marina Bay Sands, believes that future hotel designs will include anti-microbial surfaces on everything from lobbies to side tables, auto-cleaning metals in the bathrooms, and special resins on the floors and walls that repel viruses.
The pandemic has also brought a heightened awareness of how the travel industry plays a crucial role in environmental protection, conservation and sustainability. The hotels of tomorrow need to be designed with a purpose, believes Bill Bensley, the man behind aesthetically memorable hotels such as Intercontinental Danang Sun Peninsula Resort and JW Marriot Phu Quoc Emerald Bay Resort & Spa, in addition to his own Shinta Mani and Bensley Collection properties.
Despite the temporary closure of his Cambodian luxury tented camp Shinta Mani Wild, Bensley has continued to fund Wildlife Alliance rangers in their mission to protect the nearby South Cardamom National Park from poachers and illegal logging.
His latest project Worldwild China, dubbed the "luxury human zoo", upends conventional zoo concepts by dedicating a whopping 95 per cent of its 2,000 acres to animals roaming free and five per cent for guests.
"This (pandemic) situation has made more people aware of how important hotels with an environmental and/or social slant are. Having been impacted by this mess, guests will demand that kind of consciousness from luxury hotels. I think people will travel less, but they will also be choosier with where they go, and seek a return to nature, with lots of space and beauty."
"I think people will travel less, but they will also be choosier with where they go, and seek a return to nature, with lots of space and beauty." – Bill Bensley