The Alkaff Mansion to turn into Money Heist mansion this Halloween
On Halloween weekend, Netflix's legendary TV show Money Heist will take over dining destination The Alkaff Mansion. And the spooky celebrations continue over at The Summerhouse and The Riverhouse.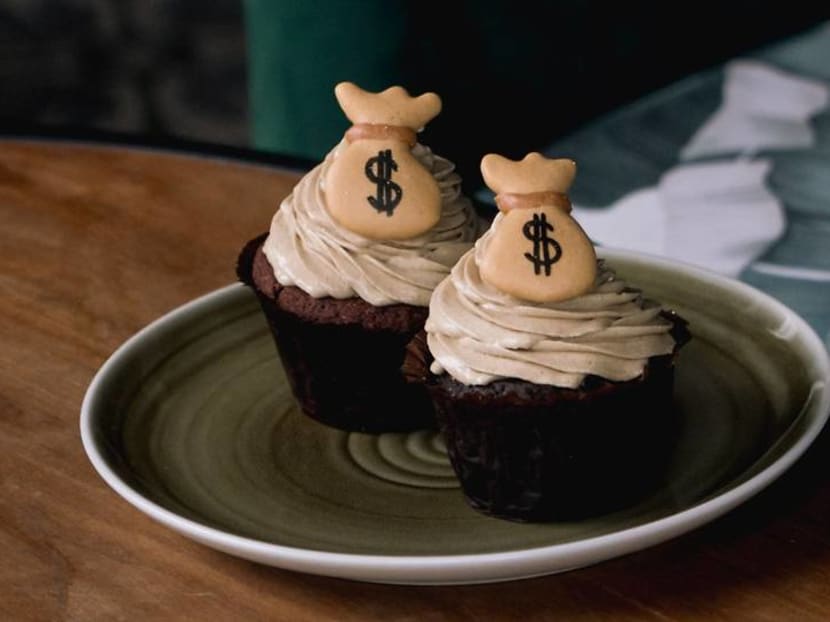 Halloween weekend is just around the corner, and if you're looking to get your spook on, popular dining destination The Alkaff Mansion is transforming into a Money Heist playground from Oct 30 to Nov 1, complete with a range of unique themed dishes.
At pintxo bar TXA and Spanish restaurant UNA, diners will find dishes such as the Bella Ciao Spider Roquefort Cream (S$12), made out of apple jam, walnut, pedro ximenez and olives. Also on the menu is The Professor's Bloodshot Eggs (S$12), featuring chorizo sausage, quail egg and caramelised onions.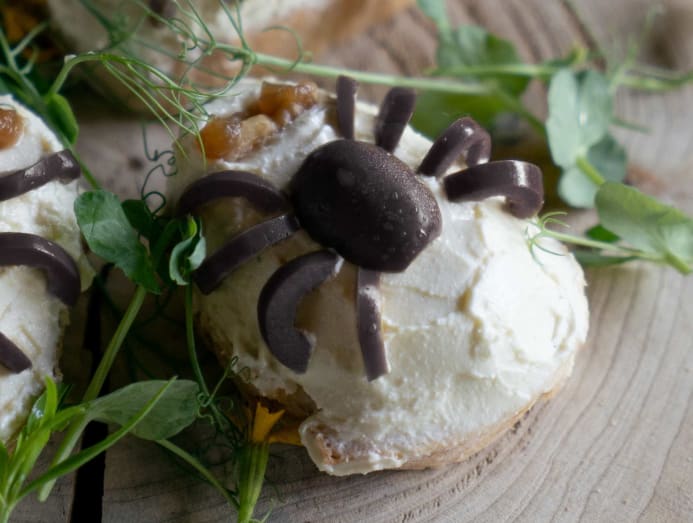 Remember that scene in Money Heist where commander-in-chief Palermo is temporarily blinded after an intense fight filled with shards of glass? 
As a tribute to this gripping scene, TXA is serving up Palermo's Bloody Eyeball Cocktail (S$15), a concoction of Shiraz, rum, blackberry liqueur and lychee juice, with a bloody "eyeball" thrown in for good measure.
For a sweet treat, Wildseed Cafe at The Alkaff Mansion will be serving Lisbon's Money Bag Cupcake (S$7.50), made of chocolate fudge cake, earl grey frosting and raspberry jam. The little ones will also receive complimentary Sugar Heist Goodie Bags.
Keeping in theme, expect your food to be served by the likes of Rio, Denver, Nairobi, Tokyo, Berlin, Moscow and Oslo, as staff dress up in the Money Heist crew's iconic jumpsuits and Dali masks. 
If you aren't a fan of Money Heist, head over to The Summerhouse instead, which will celebrate Halloween on Oct 30 and Oct 31 with a Little Red Riding Hood-themed, four-course gamey menu with a cocktail, priced at S$85 per person.
Dishes include Guinea Fowl Consomme with Mushroom and Leek Dumpling, Duck Coq Au Vin, Venison Bourguignon and Pumpkin Cream Cheese Tart. From Oct 26 to Oct 31, The Wildseed Bar will be serving the Spider Web Pizza (S$22), alongside signature cocktails at two for S$25.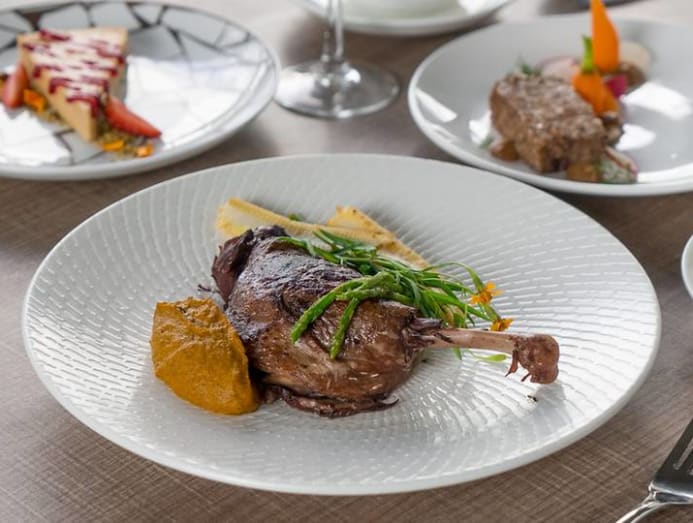 The celebrations continue at The Riverhouse at Clarke Quay, which will transform into a 150-year-old Forbidden House. For the whole month of October, diners at Zorba, Mimi and Yin can order the Red Pepper Padre (S$18), a spicy cocktail made with Padre blanco tequila, orange liqueur, honeycomb syrup, fresh lime juice, red bell pepper and black pepper.
To go along with your cocktail, order The Witch Fingers (S$10), a dish made of crispy fried pumpkin sticks, available at Mimi and Yin.