Ultra-luxury hotel group Aman has launched a sister brand. How different is it?
Janu, the newly-launched brand, will differ from its legendary predecessor with more emphasis on social interaction, connectedness, and community.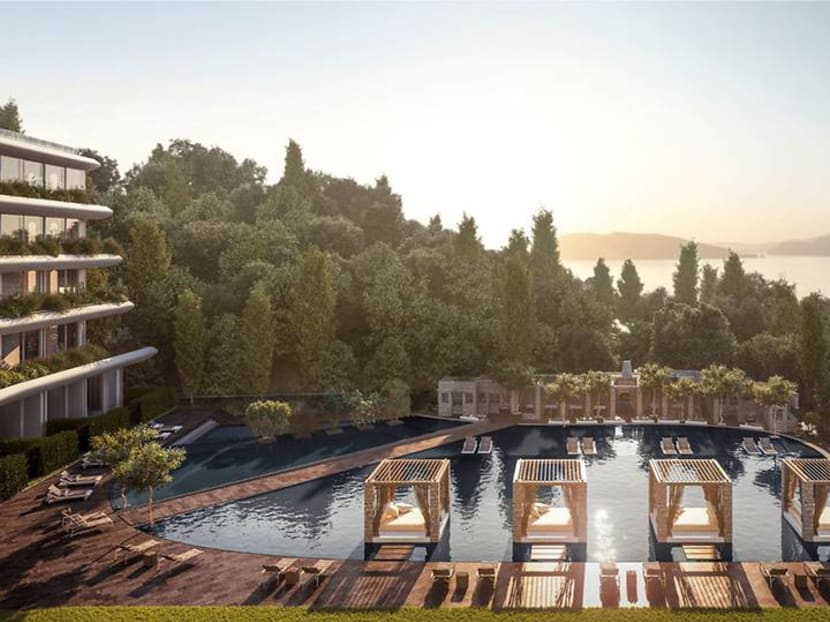 With properties in far flung locations and an emphasis on highly-attentive guest service, Aman hotels and resorts are known to be among the most exclusive and luxurious in the world. It has been 32 years since the brand was launched and since then, Aman has attracted a legion of devoted guests, who refer to themselves as Aman Junkies. 
Aman is now introducing Janu – a second brand that will differ from its elder sister with a more playful, energetic vibe. The first clue into its differentiating factor lies in the name itself. While Aman is synonymous with its Sanskrit translation for peace, Janu stands for soul.
Guests can expect the same standards of service, immersive local experiences and timeless design synonymous with the Aman brand, but Janu will emphasise community, connectedness and social experiences. 
For example, Aman properties are known for their private villas that offer seclusion and personal space, but Janu properties will be larger-scaled and less insular, housed in mid-rise buildings with around 120 guest rooms.
To launch the new brand, Janu has set its sights on three locations for its first few properties – Montenegro, Al Ula in Saudi Arabia and Tokyo. All three properties are currently under construction and are scheduled to open in 2022. Janu Montenegro will be the first hotel to incorporate the brand's serviced residence concept.

Speaking about the Janu vision, Vladislav Doronin, CEO of Amanresorts said, "We saw a space in the market, and we want to push the hotel industry into a new sphere. What with today's modern fast-paced society, which has seen human connection and communication redefined by the digital world, we wanted to create a new hotel brand with a soul and with the aim of kickstarting human interaction again."
"We wanted to create a new hotel brand with a soul and with the aim of kickstarting human interaction again." – Vladislav Doronin
At Janu, there will be plenty of opportunities for guests to mingle with fellow travellers. Guests can take part in group classes, including fitness sessions such as morning yoga, or cultural activities like street art tours.
Dining spaces are also designed to be more convivial, with open kitchens and lively countertop displays. Other social spaces include lounge and bar areas that will facilitate social meetings and conversations.
Aesthetics-wise, Janu hotels will have a more contemporary feel, with a focus on space and light. Guests rooms are designed to be large, complete with exquisite furnishing and expansive bathrooms.
At the heart of it all, Janu is a markedly new direction for the Aman group. While guests may book a stay at an Aman property for much needed isolation, Janu could be the choice of accommodation for those looking to immerse in a social setting instead, without compromising on creature comforts.