When you can't go on a wellness retreat, can home treatments give you a boost?
What to do while waiting to fly out for a much-needed restorative retreat? Aman's new line of holistic treatments, Sva, seeks to bring the wellness experience into our homes.
Pre-pandemic, escaping from the stresses of work and city life often meant taking a flight out to spend a couple of weeks at a secluded wellness retreat. While that's not possible at the moment, the coronavirus has served to highlight the importance of personal health and mental wellbeing.
What can we do in the meantime, while we wait for borders to reopen?
One thing the pandemic has shown us is that wellness can be achieved anywhere, even in our homes. To help us along that journey, luxury hotel group Aman – renowned for its restorative retreats around the world – is bringing its unique brand of wellness into our homes with a new range of holistic supplements.
The new brand, named Sva, is "a range of holistic formulas and supplements developed to aid in maintaining optimum health in a modern and frenetic world", Aman said in a press release.
The name Sva comes from "svasthya", the Sanskrit word for health. The line combines traditional knowledge and contemporary science nutrition for those seeking Aman's on-property equilibrium in everyday life.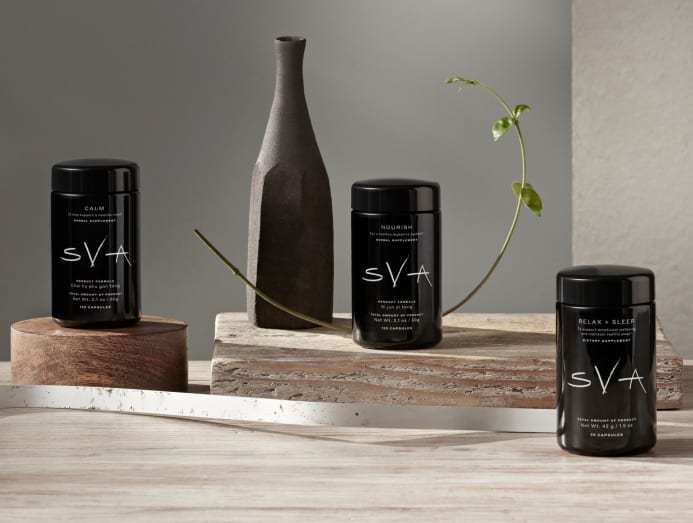 Products in the line have been created to help support immunity, digestion, circulation and to sustain a healthy mind. Sva consists of a total of 19 products, which are gluten-free and plant-based, and divided into three ranges – Chinese Herbal Formulas, Micronutrient Supplements, and Botanical Tonics.
Chinese Herbal Formulas and Micronutrient Supplements are the first to be launched, with Botanical Tonics set to be released later this year.
Sva's range of seven Chinese Herbal Formulas uses carefully selected herbs, based on ancient Chinese remedies. Respiratory Support is described as the "hero formula", designed to help maintain a healthy respiratory system.
The six other formulas include Balance, Vitality, Uplift, Calm, Immune Support and Nourish. The latter helps to support the digestive system by targeting and stimulating the spleen.
Sva's line of Micronutrient Supplements was created in partnership with industry leader Biogena. These products provide essential vitamins and nutrients to help support everyday mind and body functions.
The line consists of six products, available in capsule form. For those having trouble falling asleep in the night, Relax & Sleep helps to maintain emotional wellbeing. If you find yourself falling sick often, Immune Defence uses antaxanthin and vitamin complex to help support the immune system's defences.
Other products include Digestion, Heart & Brain Function, Liver Detox and Resilience.
Staying true to Aman's sustainability philosophy, every Sva product is packaged in sustainable glass bottles, with a subtle yet sleek monochrome design.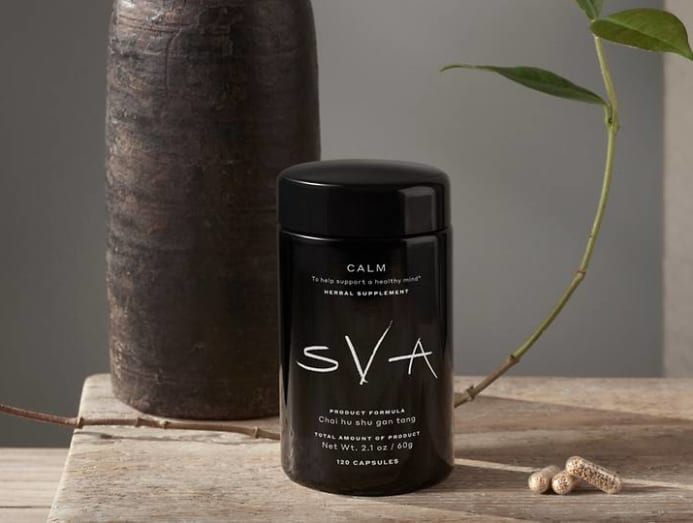 Commenting on the arrival of the new brand, Yuki Kiyono, Aman's Group Director of Spa Operations, said: "At Aman, we have always believed that by listening closely to the needs of our body and mind, we can achieve wellness from within. Through self-awareness and understanding, we can live a better, more balanced life. 
"While our Wellness Immersions and spa treatments have always followed this mantra, the arrival of Sva provides an exciting expansion, taking a more proactive approach to nutrition, where our guests can support their wellness journey from home."
Granted, at-home treatments may feel like a consolation prize at a time when we can't check in to a wellness retreat, where experts are on hand to help give our minds and body a reboot, and activities like yoga sessions and spa treatments give us truly holistic healing.
Still, wellness at home can fill the gap in the meantime, especially during this challenging time when our mental and physical health shouldn't be neglected.