Glamping on a remote Indonesian island: Where the deer and the macaques play
A city boy journeyed to the lush Amanwana glamping grounds of Moyo Island – and discovered how nature can sometimes sound like a rubber chicken.
First things first: I am a nature lover. I love going for hikes in temperate climates. As a teen, I hung on to every word in every issue of National Geographic. Wildlife documentaries were a staple of my TV diet. David Attenborough was somewhat of a hero for me. Heck, I was even elected president of our Nature Club in junior college. So a glamping trip should be a walk in the park, right?
Not so much.
When the opportunity to visit the remote island of Moyo, Indonesia presented itself, I relished the thought. The island, which is located about 270 km from Lombok – and accessible via an hour-long flight on a seaplane from Bali's Denpasar Airport – is renowned for its pristine jungle and crystal clear waters.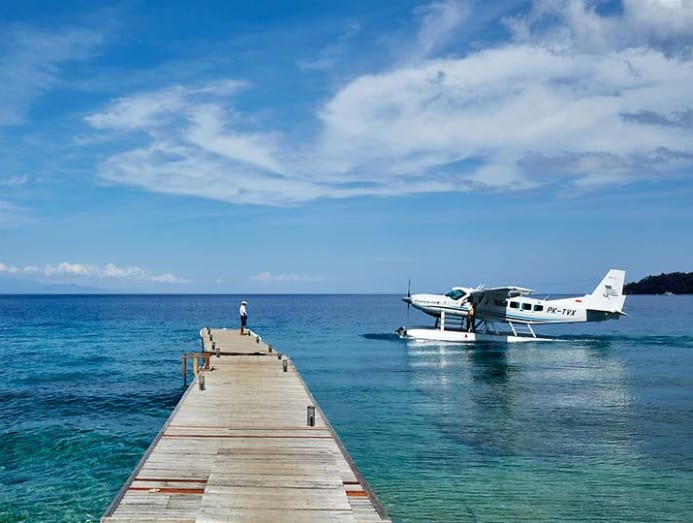 Coral reefs fringe the island, and they are home to lionfish, mantas, reef sharks, turtles and a myriad of other sea creatures. On land, wild rusa deer roam freely, and deep in the forested interior lie jade green pools that feed gently gurgling streams, which then cascade into waterfalls. The late Princess Diana visited one of these falls, Mata Jitu, in 1993.
Lady Di also stayed at the island's only resort, Amanwana, which was where I set up camp too. I use the term "set up camp" loosely – this was glamping, after all, and at no less than an Aman property. My three nights here were spent under a pitched canvas roof, except the roof shelters a solid structure that is essentially a villa. Everything was perfectly gorgeous.
Ah, I sighed to myself as I settled in to my new digs. It was only lunchtime, but I already imagined three nights of quiet repose, lulled to sleep by the drone of cicadas in the forest behind me and the lapping of waves on the shore.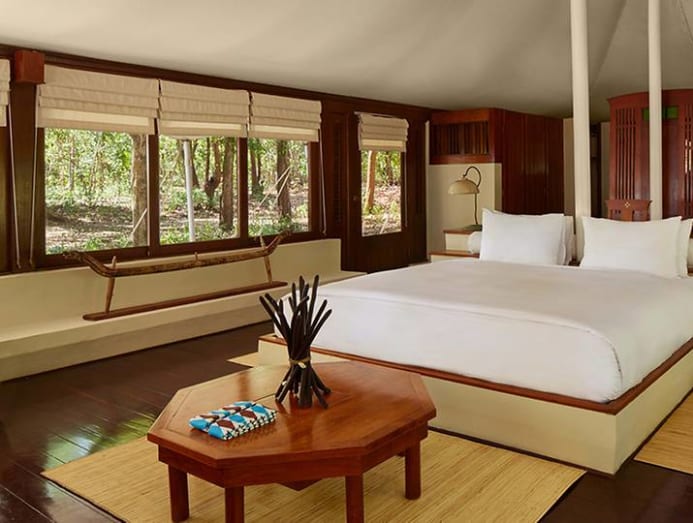 Outside my tent/villa/abode, I spotted a deer. They're encouraged to roam as they please, with Amanwana being one of the first resorts to champion eco-tourism, long before it became a fashionable industry byword. I resisted the urge to run up to the animal and give it a hug, lest I spooked it. I was not in a petting zoo, I reminded myself, circumstances notwithstanding.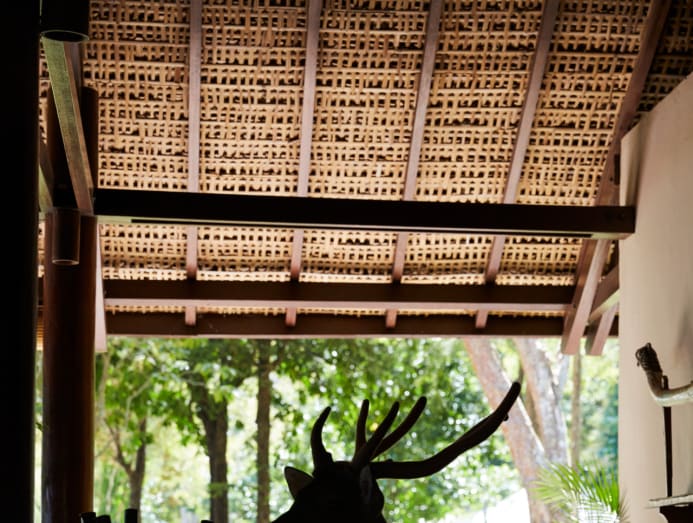 Over lunch, my travel companions gushed over their own experiences with the deer (there are probably about 10 to 20 individuals, including adorable younglings, that roam the campsite – or should it be glampsite?). "It came right up to my door!" said one. "I fed it an apple!" said another, in an apparent game of one-upmanship.
Back in my tent, I noticed a trail of ants on the vanity counter. My urban instincts went into hyperdrive: Immediately I wondered what sugary treat I might have left open or unattended, to have invited the critters for an all-you-can-eat special. But there was nothing – neither a half-eaten candy bar, nor a plate of cut fruit. It was simply, well... nature.
I waxed philosophical for a moment: Humans were the ones that have imposed on animal territory, not the other way around. Blame it on my urbanity.
Later that night, I was kept awake by the twilight chirrup of tokay geckos. Boy, is nature loud. The noise was like rapid-fire knocking at the door, followed by what sounded like squawking from a rubber chicken. Were the critters throwing a party? Maybe the local wildlife were on vacation too. From lunchtime buffets to after-hours shindigs, nature sure seemed to be living it up.
"Aww, I think they're cute," proclaimed a friend the next morning. "You should name them." No, no, there will be no naming of lizards that deprive me of shut-eye, I offered. In any case, pest control was brought in to ferret out the offending reptiles. "Pest" sounds like a harsh term, but I was told the animals were caught and released into the forest.
That night, I managed a few hours of uninterrupted sleep. Until the braying-squealing began again. Were there wild pigs or small horses that we didn't know about? As it turned out, it was the rusa deer (who knew deer made such sounds)! A few of them had been scurrying around the tent like teenagers up to mischief under the cover of dark.
Towards the morning, I was roused by a hailstorm. Or what sounded like a hailstorm – the canvas roof being pummelled and pelted by heavy objects. I later learned that it was a troop of macaques, who had cannonballed from the treetops onto the roof.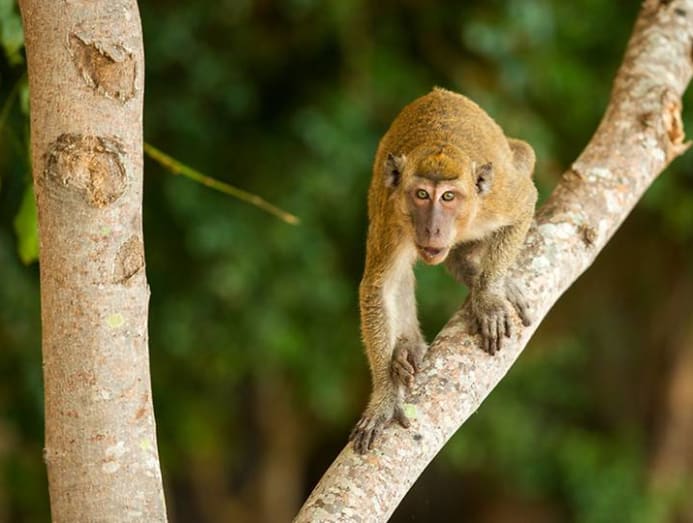 Had years of living in a concrete jungle – Singapore – made me less of a nature lover? Or had age caught up to the point where even the smallest of things would set me off? It might have been a bit of both.
We did visit the Mata Jitu falls at some point. It was spiritual, transcendental even, helped by the fact that we were accompanied by a visiting yoga guru from Bali, Pak Wayan. Thereafter we trekked through the forest to a smaller cascade, Barry's Falls. It was a beautiful moment, a part of me wanting desperately to reconnect with nature.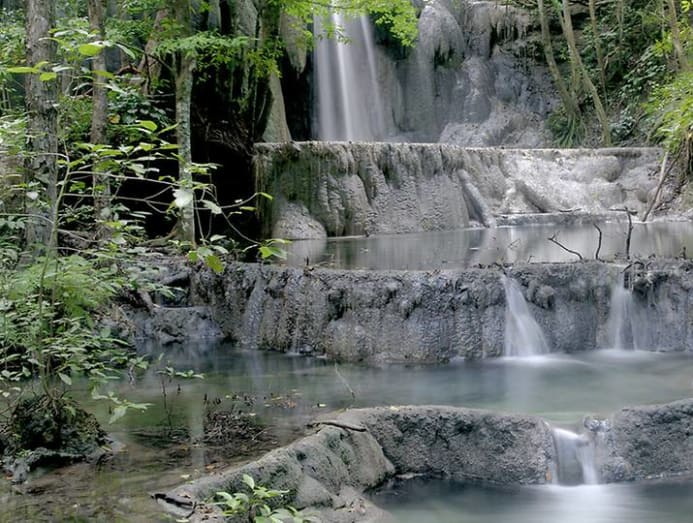 Would this apparently grumpy, city boy who likes his sleep to be uninterrupted by monkeys go glamping again? Possibly. Perhaps I just need to learn to let go of my urban rules and get in touch with my inner Tarzan boy.
In the meantime, I'm going to take a hike. Yes, I still love nature.
CNA Luxury was in Moyo Island at the invitation of Amanwana.