Amazon, Apple and Netflix are in a race to make the next Game Of Thrones
And the titans are sparing no expense in their quest.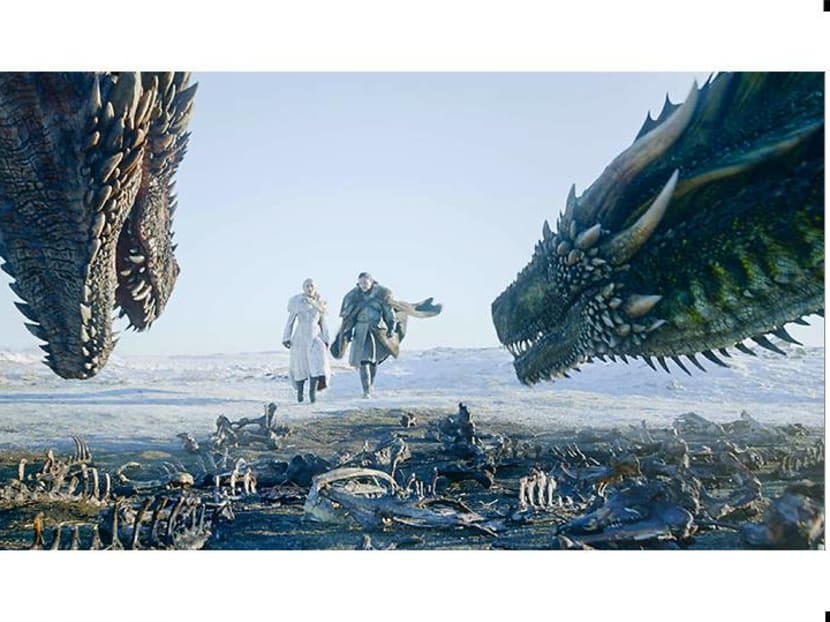 Much has changed in Hollywood in the eight years since HBO first brought the war between the Starks, the Lannisters and the White Walkers to television screens. Today, tech giants including Apple, Netflix and Amazon are spending hundreds of millions of dollars to create what they hope will be the next global hit. So what's the best way to make it happen?
ONE GENRE TO RULE THEM ALL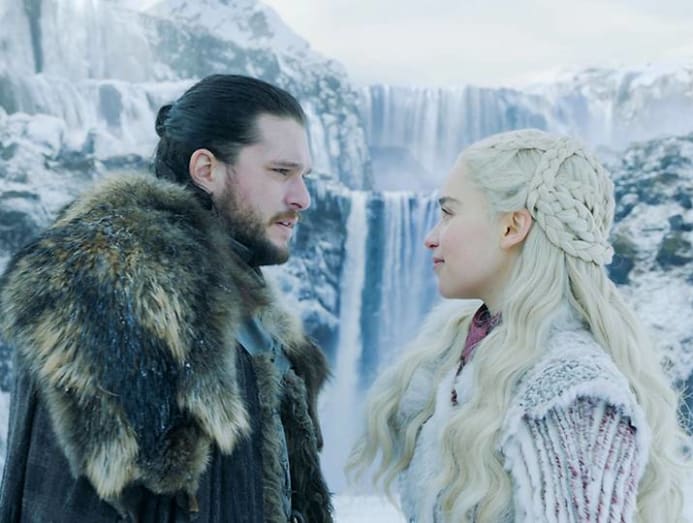 The Wire, Mad Men and Breaking Bad ushered in a golden age of television. Yet compared to the shows in the works at Apple, Amazon and Netflix, those award-winning US dramas start to seem parochial.
"After Game Of Thrones, anything that smells or looks like Game Of Thrones is something that people are excited about," said Mark Gordon, a veteran Hollywood producer who last year sold an adaptation of CS Lewis's The Chronicles of Narnia to Netflix.
It's only one of dozens of fantasy epics now in production, among them Amazon's adaptation of The Lord Of The Rings, Netflix's version of cult novel series The Witcher, and Steven Spielberg's Amazing Stories, based on tales from the groundbreaking science-fiction magazine.
"Brilliant stories within the sci-fi, fantasy and adventure genres tend to more easily transcend cultural norms," said Jesse Sisgold, chief operating officer at Skydance Media, which is producing an adaptation of Isaac Asimov's Foundation series for Apple's new TV+ service. 
Asimov's story of a galactic empire, which first appeared in the 1940s and 1950s, was a huge influence on the creators of Star Wars and Star Trek. "They take you to a world you could not otherwise experience," said Sisgold, "and thus more easily reward a global audience."
EXPLORE NEW UNIVERSES
In cinemas, superheroes still dominate, thanks to the enduring box office draw of Iron Man, Spider-Man and Batman. The Avengers films and their spin-offs including Black Panther and Captain Marvel have together taken more than US$15 billion (S$20.3 billion) in global ticket sales for Walt Disney.
But because most of the Marvel and DC franchises are locked up inside their parent companies of Disney and AT&T, other producers are looking to build their own "universes" elsewhere. Well-established brands, of which there are many in the fantasy genre, are viewed as safer bets.
When Gordon, who is president at eOne, a film and TV production company, brokered the deal to bring Narnia to Netflix: "The pitch was that we would be selling not just one movie or one book as a series. There were 3,000 characters in Narnia. So there was this very ripe opportunity".
But demand for such stories may already be outstripping supply. "The fact is there is very little intellectual property available," said Gordon. "So when you have a worldwide gigantic brand, like these books or The Lord Of The Rings, people are running to it."
BLOW THE BUDGET
At the end of March 2011, Netflix had 23.6 million subscribers and its streaming service was only available in the US and Canada. Its audience is now six times as large and spent US$12 billion in cash last year on content that can play across its 190 markets. In the process, it has transformed the way Hollywood does business.
In the past, broadcasters such as the BBC or cable companies such as HBO would screen a show in their home markets before trying to sell it abroad, one country or region at a time. Now, tech platforms are buying up worldwide rights. To justify that spend, though, they must also seek global hits. The two dynamics feed off each other, inflating prices in the process.
"The more the content resonates worldwide, the more justified the extra spend is for the platform," said Sisgold. But that kind of budgeting is causing problems, even for the likes of Netflix. "It is definitely getting more expensive to source content," the streaming service's chief executive Reed Hastings admitted at a press event in Los Angeles last month.
Among the most extreme examples came in November 2017, when Amazon outbid Netflix for the rights to adapt JRR Tolkien's The Lord Of The Rings for a reported US$250 million over five series. The Hollywood Reporter has estimated that the full cost of production, including casting and special effects, could exceed US$1 billion.
Netflix says that its original shows bring in a disproportionate number of new subscribers, bringing revenues that in turn fuel more investment in exclusive content. But some investors worry that as it keeps increasing its content budget in line with subscriber growth, the model only works if its audience continues to expand.
That is why, when Netflix delivered subscriber figures below Wall Street's expectations last July, its stock fell by more than 10 per cent in a single day. While Netflix describes itself as more media company than tech these days, Amazon and Apple are funding their TV projects from a much larger business – meaning they can afford to stomach losses for longer, as long as it keeps people buying iPhones or subscribing to Prime.
TIE DOWN THE TALENT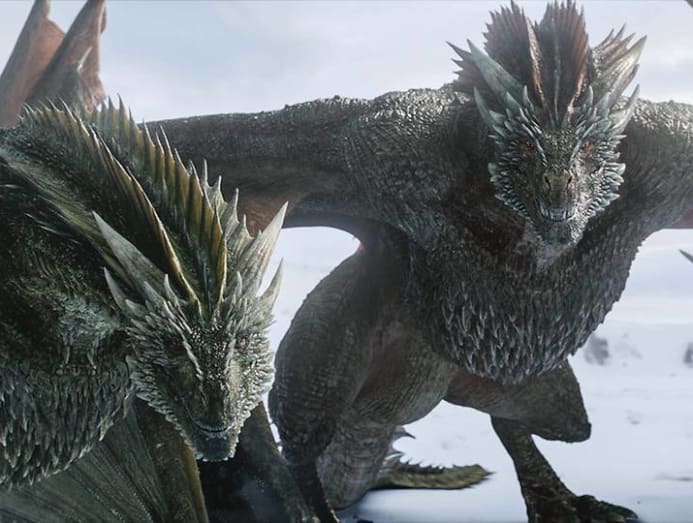 Steven Spielberg railed against Netflix for failing to give its Oscar-nominated films such as Roma a full theatrical release. Yet he does not seem to share the same concerns about Apple's new TV+ streaming service, appearing on stage at its launch event last month alongside fellow sci-fi director JJ Abrams, actors Reese Witherspoon and Jennifer Aniston, former Game Of Thrones star Jason Momoa, and Oprah Winfrey.
As the battle lines are drawn between Apple, Amazon and Netflix, Hollywood talent is being encouraged to pick sides. Netflix has signed up showrunners including Shonda Rhimes (the creator of Scandal and Grey's Anatomy) and Ryan Murphy (the man behind the American Horror Story franchise), poaching them from traditional US broadcasters with nine-figure deals. Amazon has signed a similar deal with Get Out and Us director Jordan Peele.
IF YOU MAKE IT, THEY WILL COME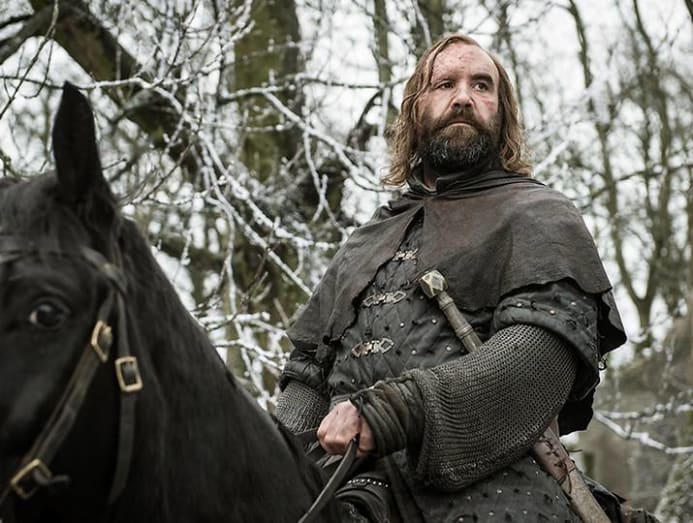 Traditional broadcasters had to rely on billboards and chat shows to build awareness of their new releases. But as Oprah pointed out at the Apple event last month, the iPhone is in "a billion pockets, y'all – a billion pockets".
The global scale and direct relationship with audiences that Netflix, Amazon and Apple can offer content creators is an entirely new phenomenon in the entertainment industry.
Crucially, they have control over their home screens, which gives them a huge advantage over producers who must rely on local or regional broadcasters for distribution. In this way Netflix was able to power past the poor reviews given to its Sandra Bullock-starring horror film Bird Box, encouraging some 45 million viewers to watch it.
"If you are global and you can get people to watch the first episode on a global distribution network, you can give it massive prominence," said Tom Harrington, a media analyst at Enders Analysis. "If they want to make it a hit they can probably make it a hit . . . They can put it at the top of the user interface and force it down your throat."
CROSS YOUR FINGERS
Even though Apple, Netflix and Amazon can draw on viewing data from their vast audiences to inform their multimillion-dollar commissioning, nobody can really predict what will become the next Game Of Thrones. "Nobody knows what will be successful," said Harington. "It's an alchemy."
By Tim Bradshaw and Anna Nicolaou © The Financial Times