Michelin-starred chef Andrew Walsh's seafood restaurant Catfish is now an izakaya
The Irish chef-owner believes it is a concept the Club Street area needs right now.
If you walked past the seafood restaurant Catfish along Gemmill Lane last week and found yourself wondering if it seems to be beaming a different light, it's not you; it is totally bathed in a different light. "Izakaya red" to be precise. At least, that's how Irish chef-owner Andrew Walsh put it. This new glow, thanks to a nifty change of light bulbs beneath the same cubic lampshades hanging from the ceilings, signals Catfish's new guise as a contemporary izakaya.
Catfish opened almost three years ago in the inexpedient thick of the pandemic. At that time, Walsh described it as his "vision of a seafood restaurant that (was) really lacking in the market". Today, with the pandemic mercifully behind us and the dining scene having shifted indelibly with the changes it wrought, an easygoing izakaya experience is what the area and his business needs now, opined Walsh. "The area is much quieter at night now and there's been a lot of reset after COVID. The hospitality industry has taken a huge blow," he said, referring mainly to the lack of manpower and the subsequent slip in service standards as a result.
"It's my duty as a chef and restaurateur to make this business sustainable, and to do that, I have to get more bums on seats and bring the staff that we have now to the highest levels of hospitality," he continued. "To do that, you need to add something new."The reborn Catfish, then, offers diners an easy-to-appreciate option, the ability to belly up for a quick drink or a languorous dinner without need for planning ahead. Walsh continues to head the kitchen at his Michelin-starred New Irish cuisine restaurant Cure down the road. So, helming Catfish's kitchen is Cure alum Jared Ng, who brings with him a solid resume that includes stints at the three-Michelin-starred Gion Sasaki in Kyoto and Michelin-starred modern Korean restaurant Meta in Singapore.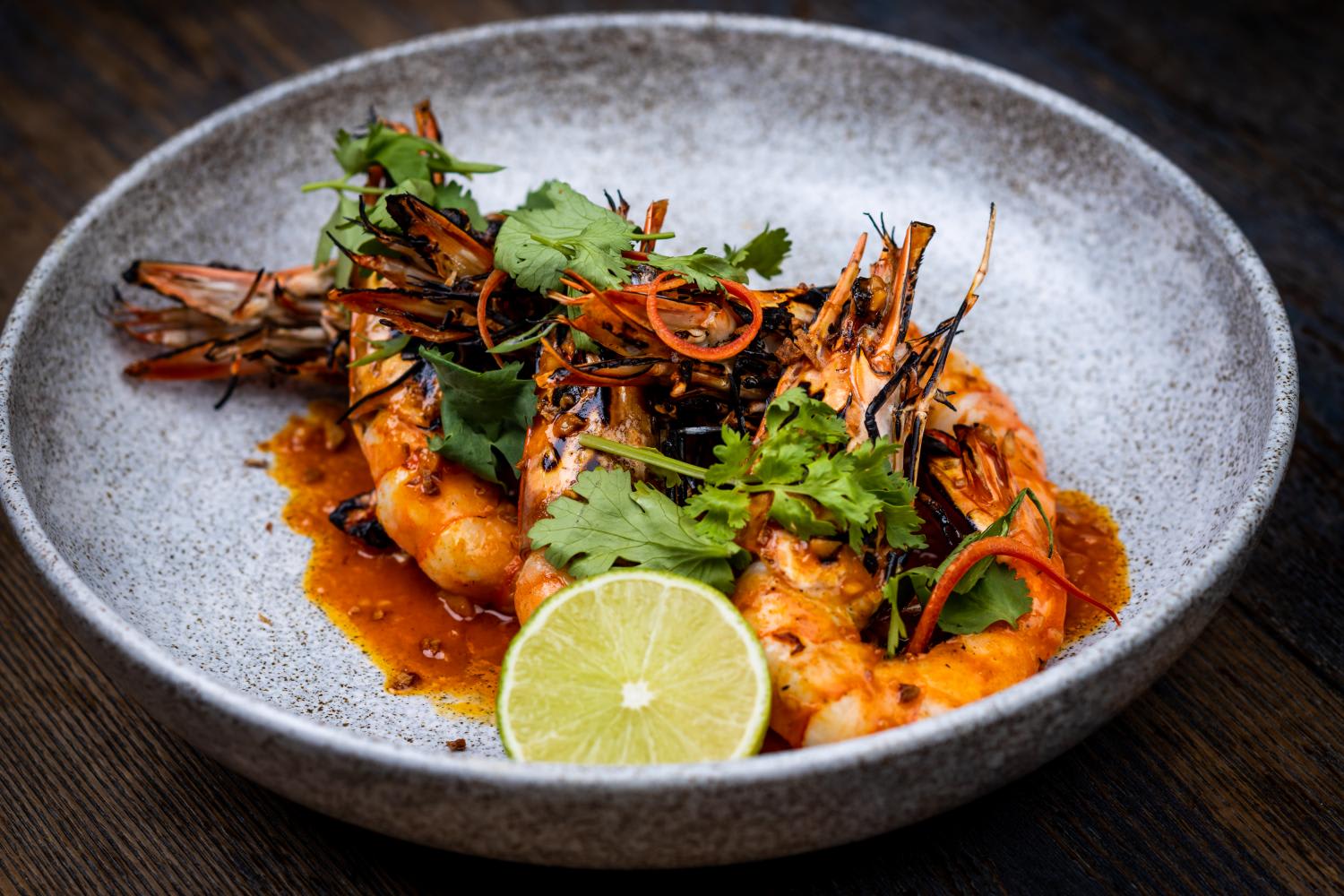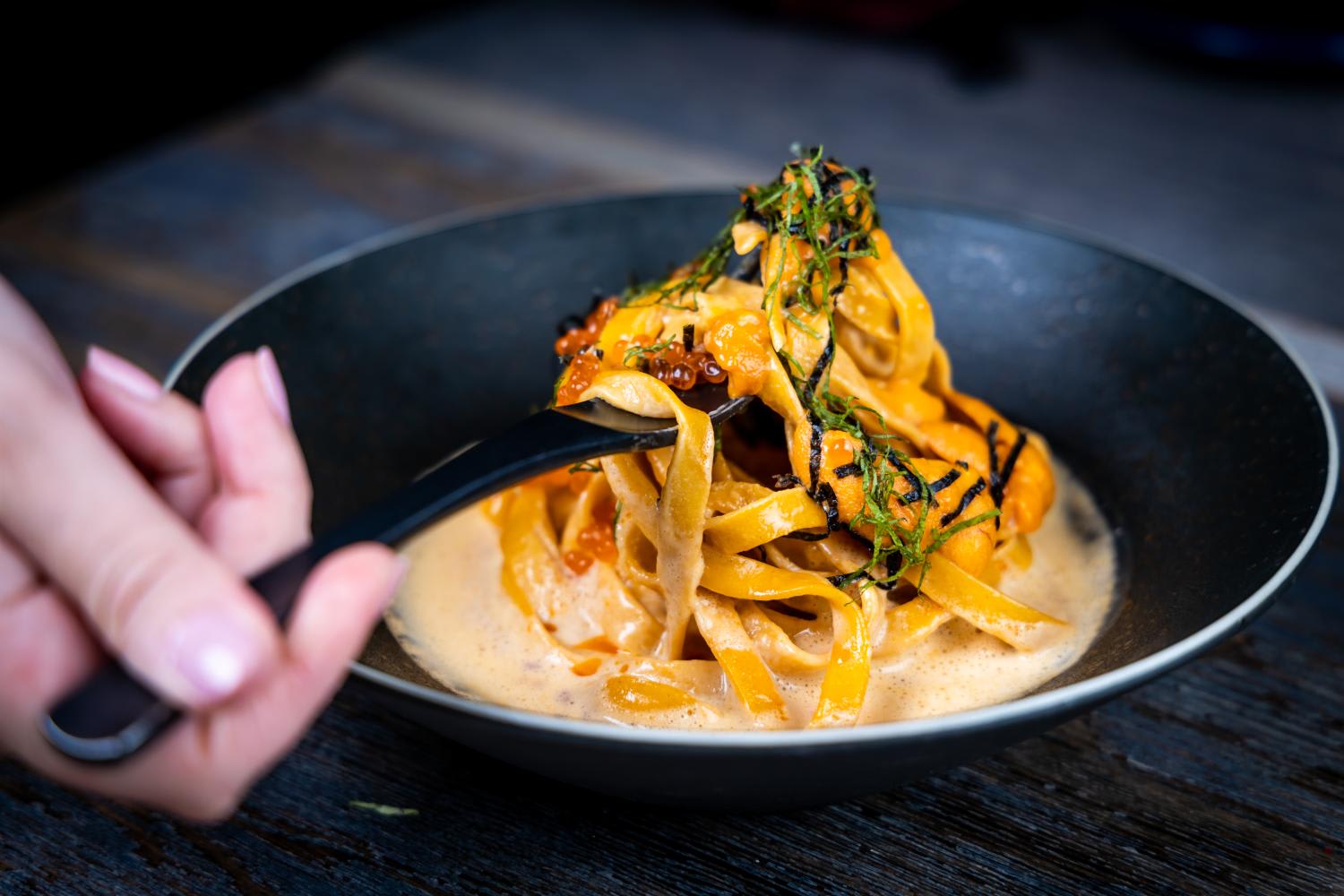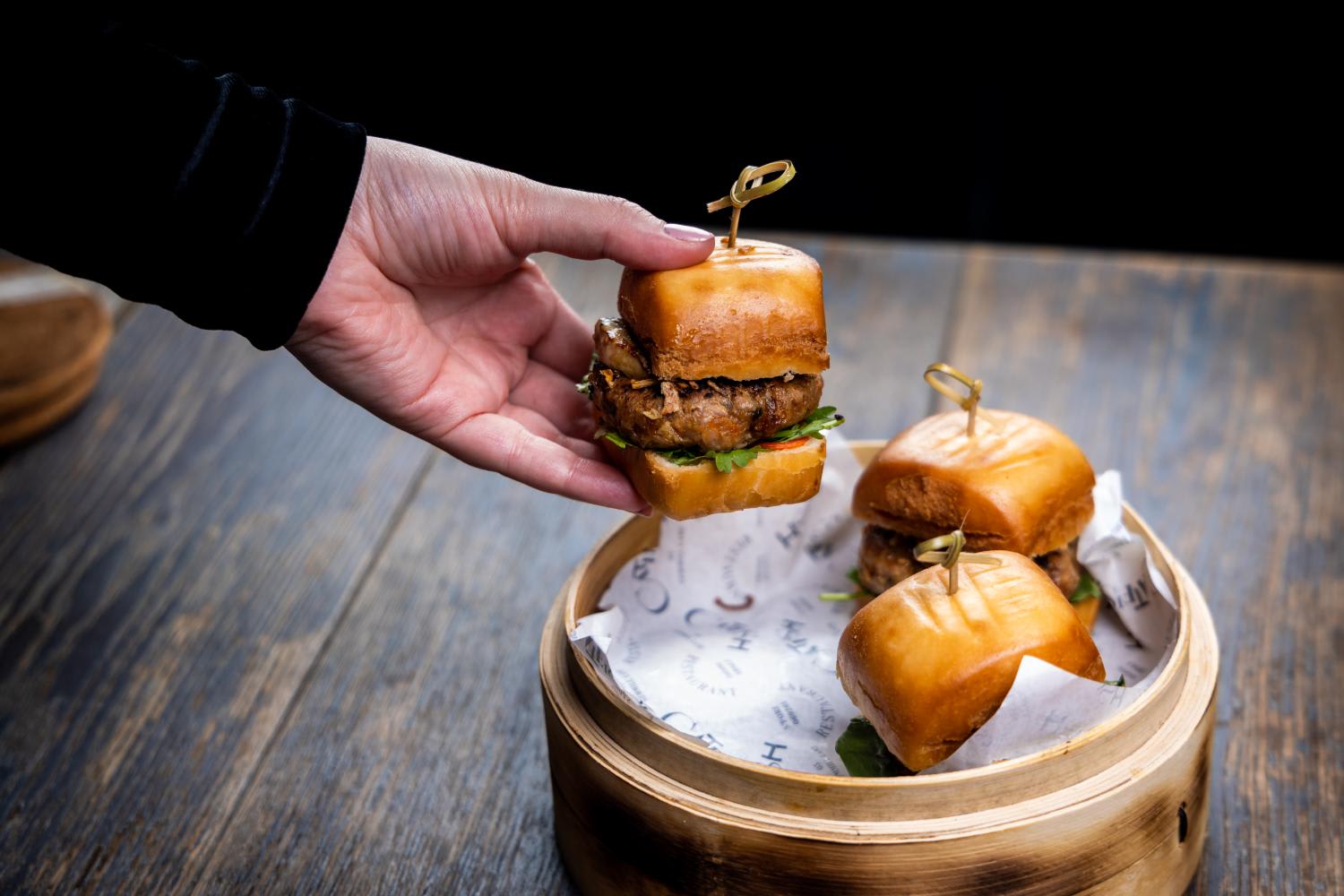 His work experience will go towards Catfish's well-made bar bites like kaarage (Japanese-style fried chicken) with spicy mayo and tonkatsu sando with shoestring fries, as well as a range of sushi rolls, pastas and rice dishes. From the raw bar at the counter, which has been gussied up with sakura blooms and colourful Japanese block painting-style artwork, come the likes of oysters dressed with tobiko and tosazu (dashi vinegar) and kanpachi sashimi drizzled with a yuzu truffle dressing. 
The cocktail list has given over to clever Japanese twists, including a Ginza Mary spiked with wasabi, soy and lime, and a Yuzu Chuhai made with junmaidaiginjo, soda and yuzu. An easy selection of wines and sakes by the glass, as well as pints of Suntori premium malts round off the selection.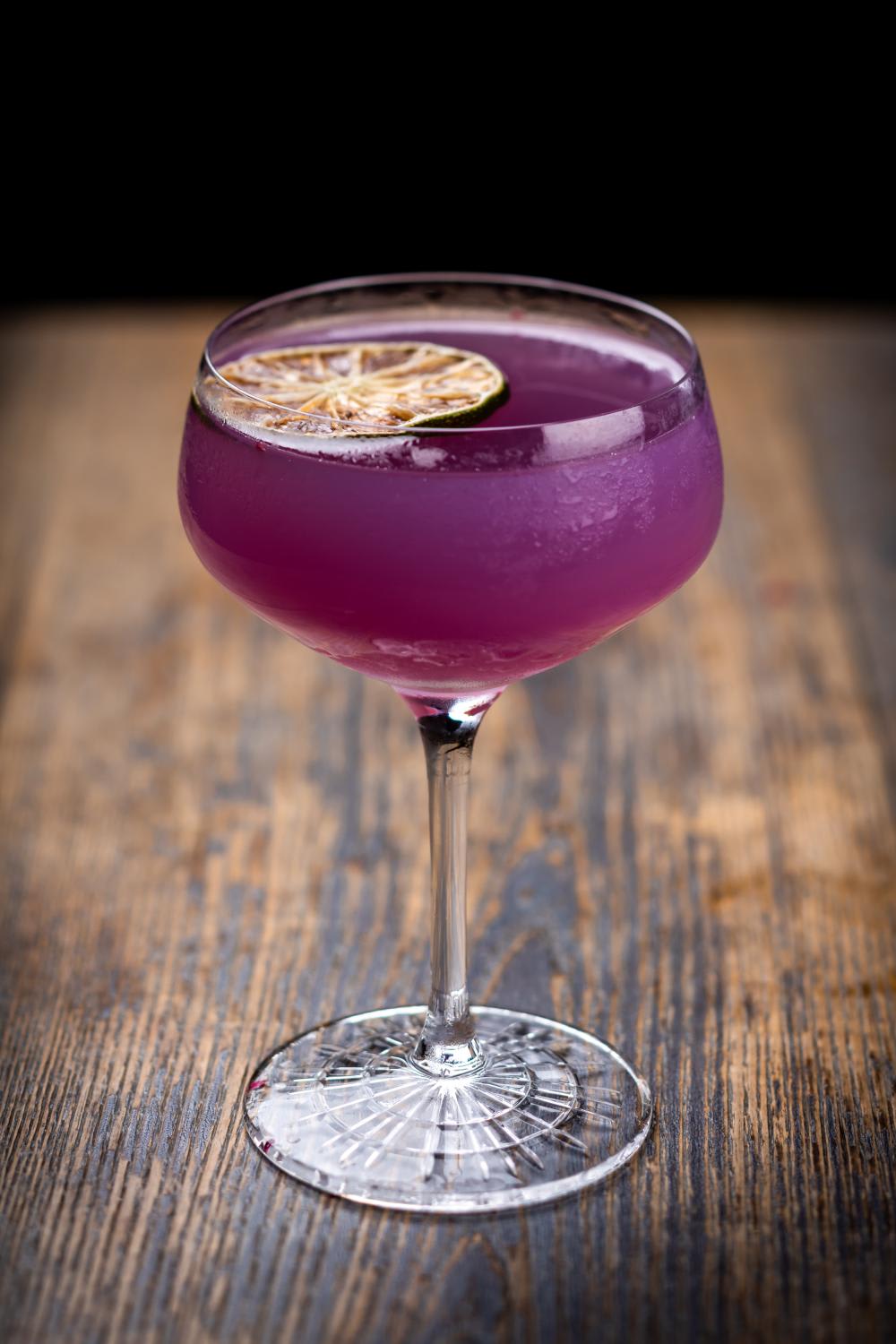 Walsh took inspiration from some of his favourite places in London, such as Zuma and Sexy Fish. "We chose not to rebrand the restaurant because it's still the Catfish DNA. About 60 per cent of the menu is still seafood, but we've just added a more izakaya feel, with Japanese and Korean-style food," Walsh said.
All that's left is for the new Catfish to reel diners in.