Around the world in 7 bars: Experience the world, glass by glass
No worries if your travel plans are on hold; you can still embark on a globetrotting bar crawl, right here in Singapore.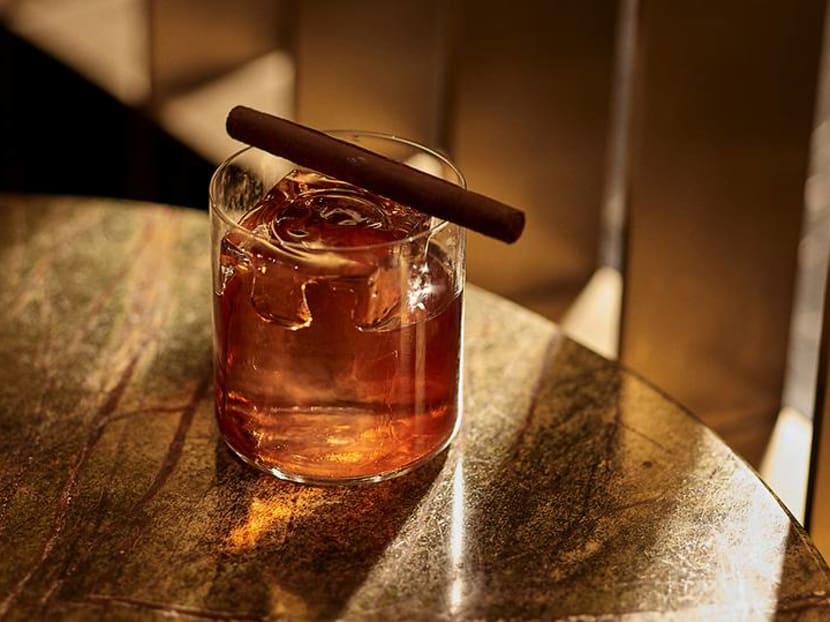 In today's bold world of mixology, cocktails have become fancy libations with globalised recipes; drinks that lack a national identity. We pick some cocktails that still pay homage to a distinct regional character. Start your bar crawl and experience the world, glass by glass.
SINGAPORE
Start your journey with a local cocktail. It's 2020, so we are not talking about a Singapore Sling. Origin Bar at Shangri-La Hotel, Singapore has created a list of more than a dozen drinks inspired by Singapore's heritage.
The Origin (S$24) cocktail is a nod to the spice plantations that used to occupy Orchard Road, way before the fancy malls sprouted up. A pineapple marmalade –spiced with nutmeg and pepper – is mixed with gin, lime wine, sugar cane honey, and lemon juice to create a sweet, peppery cocktail.
BUSAN
Jigger & Pony offers some classic Asian cocktails, one of which is the June Bug (S$23), a drink first created at TGI Friday's in Busan. A mix of Midori, coconut rum, pineapple juice, awamori, and banana liqueur, the original cocktail is something of an Asian Pina Colada.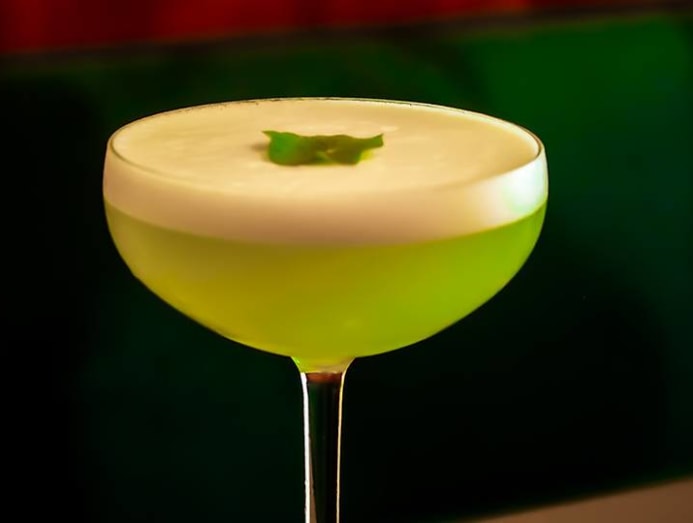 Uno Jang, Jigger & Pony's senior bartender, has injected a Korean element into the drink by adding a distilled rice spirit, Hwayo 25 soju (the number represents its alcohol volume). Jang wanted the tipple to reflect "the lifestyle of the people from its place of origin".
"In Korea, people rarely drink high proof soju, so we decided that the Hwayo 25 [instead of the 41] was a better option," he said. "We are also using homemade midori, which has a natural flavour and a delicate fragrance – using a high proof spirit might kill those flavours and aromas."
DUBLIN
Idlewild bar's menu is an extensive offering of drinks inspired by cities on both sides of the Atlantic. It is an imaginative list, with pin-drops across Western Europe and South America that could well serve as locales for the next James Bond movie.
One of our favourite drinks here is the Caife (S$24), a Dublin-inspired pick-me-up that mixes Green Spot Irish whiskey, a Guinness reduction (flavoured with apple cider to reduce its bitter edges), coffee, and spiced cream. Served hot, the cocktail offers a very invigorating sip. This is one for coffee lovers.   
MEXICO CITY
El Mero Mero restaurant's Blood Orange Margarita (S$18) is a zestier take on the classic Mexican cocktail. Tequila is swapped for mezcal, while the blood orange soda gives the drink a bittersweet tang. But first, you have to get past the worm salt (yes, the pulverised form of those wriggly friends) that is rubbed on the rim of the glass: It's actually pretty savoury.
The Oaxaca Tonic (S$18), on the other hand, is a Gin and Tonic given a Mexican twist. Mezcal, rosemary, orange peel, and juniper berries are sealed into a vacuum bag and then left in a sous vide machine for two hours at 56°C. The heat brings out the rich essential oils from the orange peel, a method that also tempers the smoky flavour of the mezcal.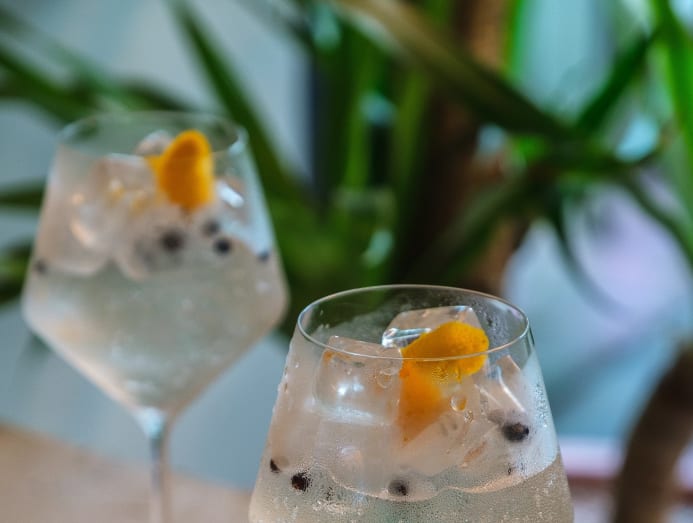 No Vacancy (S$25) is a homage to the decadent days of bottle service in New York's swankiest nightclubs. The cocktail, which is presented in a small glass bottle and served with olives and apple slices, is a concoction of Fords Gin, Mancino Secco Vermouth, peach liqueur, and orange bitters. Expect a fragrant, easy-drinking potion.
Here's a cocktail that mobsters Sonny Corleone and Tony Soprano would be proud of: Bada Bing Bada Boom (S$27) is a blend of Glenlivet 12 Year Old, Ruffino Chianti (of course, it had to be Italian – if not, fuggedaboutit!), spice syrup, cherry tobacco bitters, and a chocolate cigar. The Scotch gives smoky, peaty accents, while the Chianti lends some finesse with its aroma of cherries and dried herbs. Sip this masculine drink with your mates and start trading lines from your favourite mafia movies.
RIO DE JANEIRO
If you have been following the superfood trends, you would have heard of Camu Camu, a berry that is native to the Amazonian rainforests of Peru and Brazil, and known for its antioxidant properties.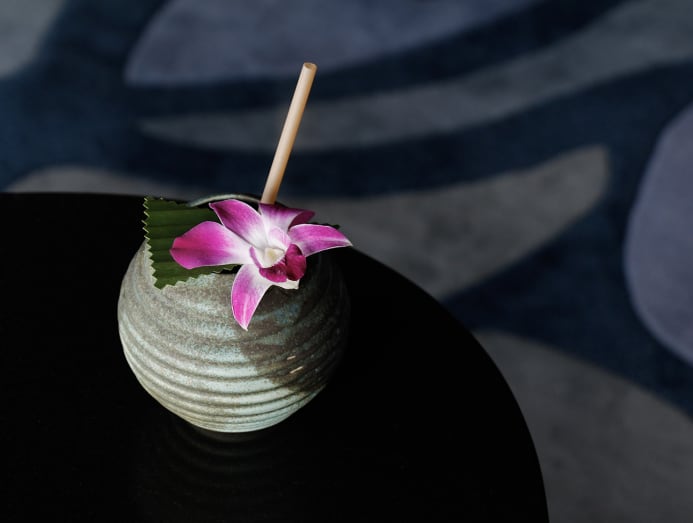 The exotic Camu Camu (S$25) cocktail at SKAI bar combines Camu Camu cordial made with the powdered berries – with Maracatu Cachaca (a Brazilian sugar cane spirit), soursop puree, and fresh lime. The cocktail, which is shaken, is heavy on the palate, which is why you might want to save this as the last sip of the night to round off your globetrotting bar crawl.
ROME
A simple concoction of wine, soda and liqueur, the spritz cocktail is an indispensable drink in any Italian summer – and perhaps even more so in our ever-humid weather.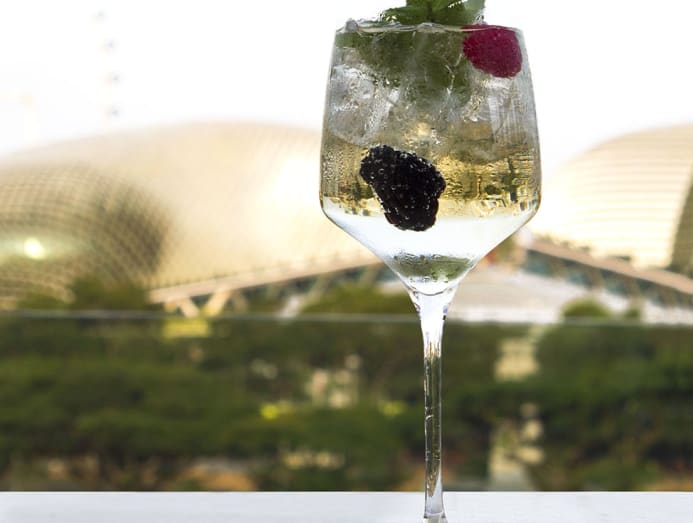 Aura bar at the National Gallery has rustled up the All Summer Long (S$20), a mix of Zardetto prosecco, elderflower liqueur, lychee liqueur, and soda. Pair this thirst quencher with the Free-range Chicken Morsels with Apple Balsamic (S$24).