Asian collectors are snapping up the world's rarest wines and spirits at auctions
Collectors, notably from Taiwan, Thailand, and Singapore, have claimed increasing market share, with Singapore ranking fifth in Asia, ahead of Japan.
According to auction house Sotheby's 2019 market report, more Asian buyers are buying up the world's most expensive wines and spirits.
Buyers from Asia comprised 66 percent of Sotheby's global sales; the highest share since 2013 (62 percent). The emphatic result marked the culmination of an uptick of the Asian share in global sales since 2015, when Asian buyers recorded a low of 52 percent. Sales from the Americas claimed 23 percent – a three percent drop vis-a-vis 2018 – while the Europe/Middle East/Africa group remained stagnant at 11 percent. Nine of the top 10 lots of 2019 were purchased by Asian buyers.
More significantly, Hong Kong – historically the biggest contributor to sales in Asia – lost ground in the Asian market share, slipping from 54 percent to 46 percent from 2018 to 2019. Clients, notably from Taiwan, Thailand, and Singapore, have claimed increasing market share, highlighting a diversification of Asian buyers. Singapore ranked fifth in Asia, ahead of Japan.
Adam Bilbey, head of Sotheby's wine in Asia, attributes the growth outside of Hong Kong to "increased awareness of our sales in up-and-coming regions". He said, "Burgundy has increased in market share for Southeast Asian buyers who continue to expand their palates and buy into top Burgundy wines.
"There are also collectors who capitalised on the price appreciation of Burgundy, which has increased its supply over the past two years and fuelled the growth in market share."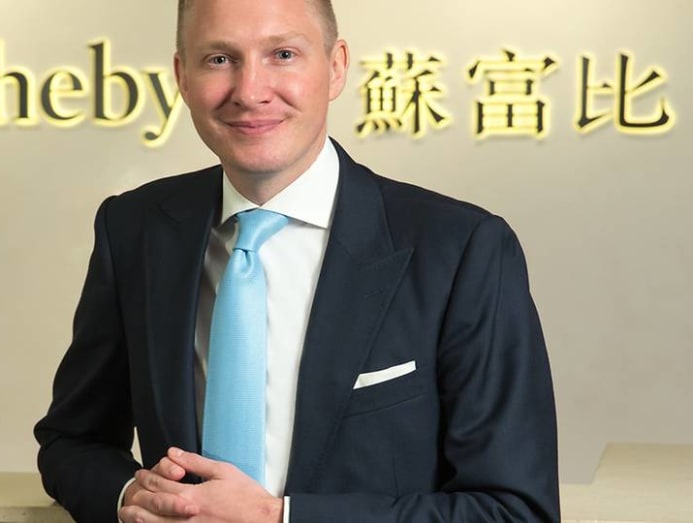 "By and large, Singapore buyers tend to focus on the finest producers in the respective categories," added Bilbey.
Interestingly, Asian buyers were thirstier for spirits: Spirit sales comprised 82 percent while wine sales claimed 64 percent. The top five spirit brands, in no particular order, were The Macallan, Bowmore, The Dalmore, China's Kweichow Moutai, and Japan's Yamazaki.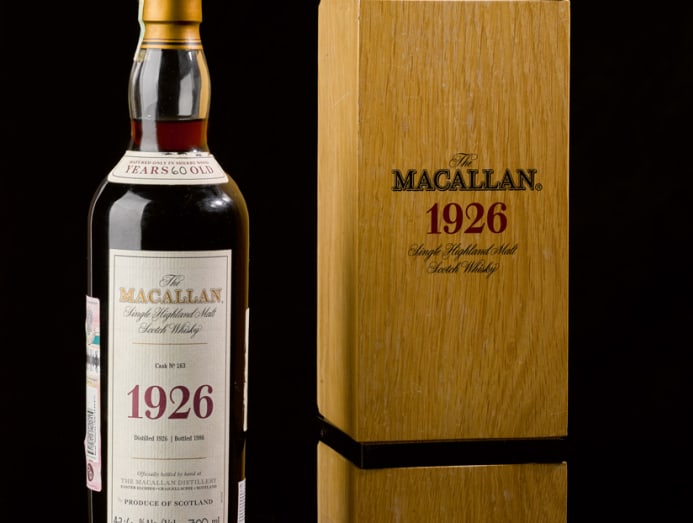 "Greater China buyers are the key contributors to our spirit sales; Hong Kong accounted for a third of the sales," said Bilbey. "We also see a surge in demand from Southeast Asian collectors who drive the growth of spirit sales. Top brands from buyers outside of Greater China include The Macallan and Bowmore, but demand is diversifying."
In the near future, he expects to see "a broadening of the whisky brands demanded from collectors in Southeast Asia, with increased interest in old and rare whiskies". "As collectors in the region become more sophisticated and knowledgeable in spirit consumption, there will also be a closer attention paid to the condition and quality of casks being brokered in the secondary market."
Apart from its major auctions held twice a year, Sotheby's also plans to organise more online auctions that offer fine wines and spirits in a wide range of price points. For Asian buyers looking to add a valuable bottle or two to their cellar, Bilbey has a tip: Do your homework.
"Given the broad choices available in the market, [and the task needed] to identify rare and top quality bottles, it is important that you understand what your goals are for your collection," he said. "Don't be scared to ask questions – our specialists [at Sotheby's] are here to help."                  
"As collectors in the region become more sophisticated and knowledgeable in spirit consumption, there will also be a closer attention paid to the condition and quality of casks being brokered in the secondary market." – Adam Bilbey