Asia's 50 Best Restaurants 2022: Tokyo takes top spot, Odette drops to 8th
Seven Singapore restaurants make it to the list, including newcomer Meta, while Cloudstreet's Maira Yeo was named Asia's Best Pastry Chef.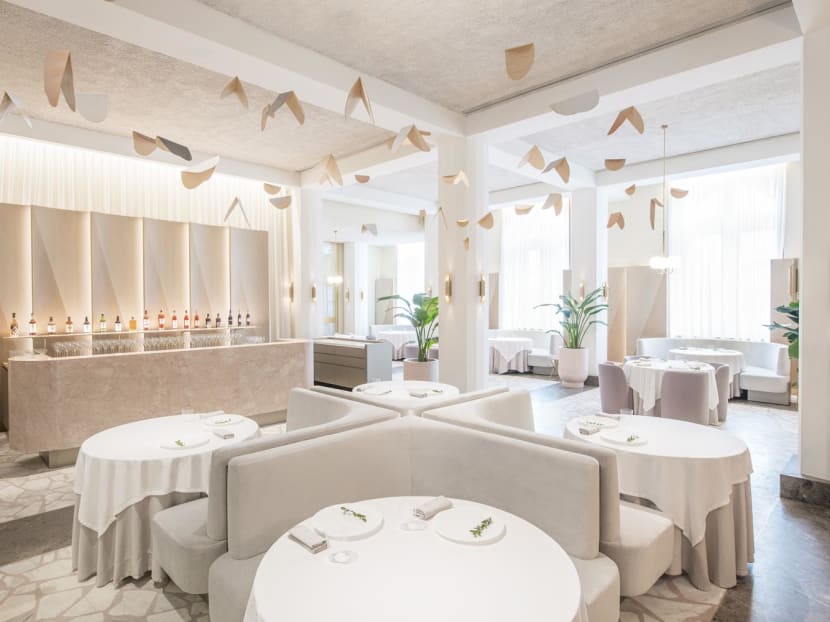 Seven of Singapore's fine dining stars made it to this year's Asia's 50 Best Restaurants list, which also saw a Japanese restaurant claiming top spot for the first time since 2013.
Tokyo's Den was adjudged the best restaurant in Asia while Sorn in Bangkok took the runner-up spot. Last year's top two, Hong Kong's The Chairman and Singapore's Odette, dropped to fifth and eighth spots, respectively.
Maira Yeo of Singapore's Cloudstreet was also named Asia's Best Pastry Chef, one of the special awards.
The list for the 10th edition was revealed on Tuesday (Mar 29) both online and at three simultaneous events in Bangkok, Macau and Tokyo.
Odette, chef/owner Julien Royer's acclaimed outlet at the National Gallery, was the highest placed Lion City restaurant. It also picked up an Art of Hospitality Award, a recognition of excellence in restaurant service and dining experiences.
The next best-placed Singapore restaurant on the list was newcomer Meta (No 20). The Chinatown venue, helmed by Sun Kim, reflects the chef's signature combination of French techniques and native Korean and Japanese influences.
The other Singapore venues in the top 50 included Labyrinth, which held its position from last year at No 40. Like Odette, the remaining restaurants had a significant drop in ranking: Les Amis (No 13 to No 23), Zen (No 23 to No 37), Burnt Ends (No 14 to No 41) and Cloudstreet (No 31 to No 44).
Two Singapore restaurants from last year's Top 50 list had also dropped out. Jaan by Kirk Westaway and Euphoria ranked No 55 and 56, respectively.
"AN EMOTIONAL EVENING"
"It was an emotional evening," said Odette's Royer, who was at the Bangkok event. He may have been expected to be a tad disappointed after seeing his baby slip six places from its runner-up position in 2021.
The Frenchman, however, was not concerned about Odette's standing on the list. Rather, he was elated at being able to fly the flag for Singapore's restaurant scene at one of the first in-person international food awards events to be held in Asia since the onset of the pandemic.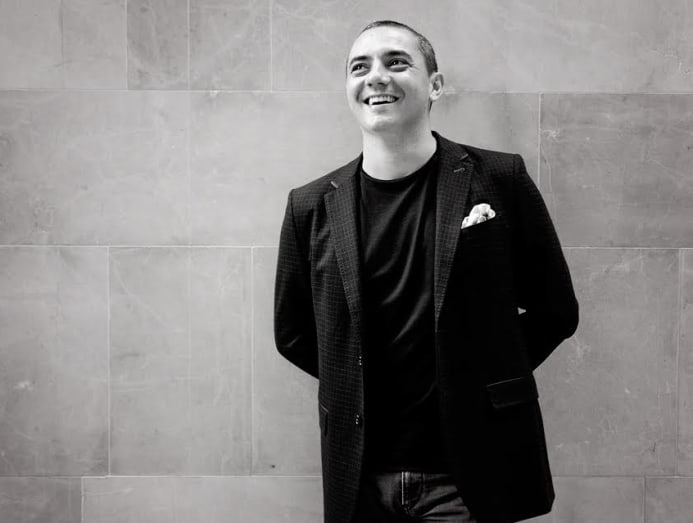 "It's a big moment for us here," he said. "We are restaurant people. We love to socialise. We love to meet other chefs and talk about ideas and different ways of doing things. It's something we haven't been able to do for the last three years. So, it's just an honour for us to be involved and be recognised."
Sun Kim was equally effusive about the accolade for Meta. "Achieving such a high placing on Asia's 50 Best list means a lot to me," he said. "My team and I have grown through some challenging times. We have always strived to do better, and this award is the perfect recognition of our efforts."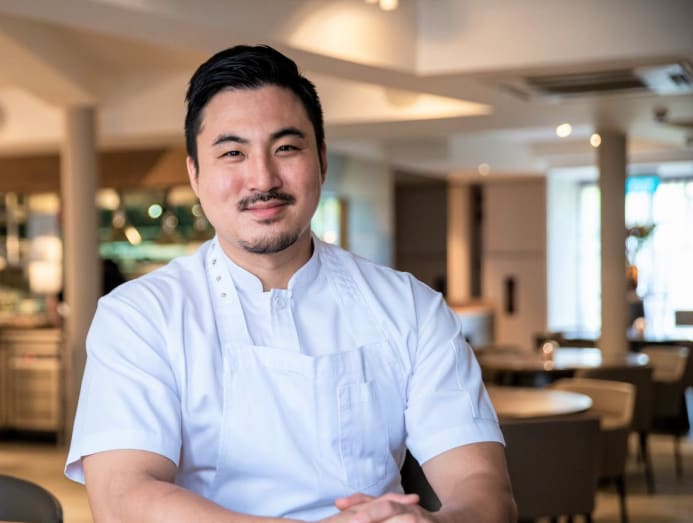 "I was genuinely shocked when I heard," Maira Yeo said of Asia's Best Pastry Chef accolade. "I thought it was a prank. Cooking gives me a sense of comfort in uncertain times. I try to embrace challenges with a positive mindset."
Indeed, surprises, celebration and long-awaited reunions were all prominent on the menu in Bangkok yesterday as the winners' list was announced.
The affair was a rambunctious one, with winners and attendees alike clearly delighted to be able to share jokes and conversation in person following a hiatus of three years due to the pandemic.
"There's a party atmosphere here and it's easy to see why that's the case," said William Drew, director of content at Asia's 50 Best Restaurants. "It's always been a social industry. It's a community. And we've been waiting eagerly for this moment when we can get together in person. It's just so great to be able to see everyone again.
"It has been three long years since we were able to do this. Virtual events just are not the same. It proves how deeply committed Asia's Best Restaurants is to the restaurant scene in Asia. Especially when it has faced so many challenges. Something like this helps the culinary community in the region and sets us up for a more promising future. We are truly delighted to be able to draw Asia's food community together like this."
POST-PANDEMIC ASIAN DINING SCENE
Led by Tokyo-based Den, Japan had 11 entries, followed by Thailand with nine (including three in the Top 10) and Singapore's seven.
Among the other special awards, South Korea's Jeong Kwan was the winner of the prestigious Icon Award. A practising Buddhist nun and the master of Chunjinam Hermitage at Baekyangsa Temple in the south of the country, Kwan is a legend in Korean temple cuisine, which she perfected over 40 years.  
Proceedings at the event, which is sponsored by S Pellegrino and Acqua Panna,  commenced early in the afternoon in Bangkok with an instalment of #50BestTalks – a panel discussion under the heading "Space to Think".
The discussion examined topics relating to the future of the restaurant industry in Asia in the wake of the pandemic.
It featured input from chefs Johanne Siy of Lolla in Singapore, Sorn's Supaksorn Jonsiri, Peter Cuong Franklin of Anan in Ho Chi Minh City and Chudaree "Tam" Debhakam, the head chef at Baan Tepa, who is regarded as one of Thailand's rising culinary stars.
Indeed, the road ahead for Asia's fine dining scene following the pandemic was one of the evening's hot topics. Restaurants around the region have faced obstacles over the past couple of years. Many have been shuttered. And all have been subjected to restrictions relating to diner numbers and hours of operation.
But with travel and other restrictions easing around the region, there was no shortage of optimistic soundings from chefs and restaurateurs.
"This is a rebirth," said Sanya Souvanna Phouma, the owner of Quince, another Bangkok venue in Asia's Best Restaurants Top-100. "The past two years wiped out ten years of hard work to establish this city as a culinary destination. So, it's great to see the food scene getting recognition on a global level."
Here's the full list:
1. Den, Tokyo
2. Sorn, Bangkok
3. Florilege, Tokyo
4. Le Du, Bangkok
5. The Chairman, Hong Kong
6. La Cime, Osaka
7. Suhring, Bangkok
8. Odette, Singapore
9. Neighborhood, Hong Kong
10. Nusara, Bangkok
11. Sazenka, Tokyo
12. Fu He Hui, Shanghai
13. Ode, Tokyo
14. Villa Aida, Wakayama
15. Narisawa, Tokyo
16. Mingles, Seoul South
17. Sezanne, Tokyo
18. Joo Ok, Seoul
19. Ensue, Shenzhen
20. Meta, Singapore
21. Masque, Mumbai
22. Indian Accent, New Delhi
23. Les Amis, Singapore
24. Caprice, Hong Kong
25. Blue by Alain Ducasse, Bangkok
26. 7th Door, Seoul
27. Mosu, Seoul
28. Da Vittorio, Shanghai
29. Sushi Masato, Bangkok
30. Onjium, Seoul
31. Samrub Samrub Thai, Bangkok
32. Mono, Hong Kong
33. Gaa, Bangkok
34. Wing, Hong Kong
35. Ministry of Crab, Colombo
36. La Maison de la Nature Goh, Fukuoka
37. Zen, Singapore
38. Logy, Taipei
39. Ultraviolet by Paul Pairet, Shanghai
40. Labyrinth, Singapore
41. Burnt Ends, Singapore
42. Ete, Tokyo
43. Cenci, Kyoto
44. Cloudstreet, Singapore
45. JL Studio, Taichung
46. Raan Jay Fai, Bangkok
47. Wing Lei Palace, Macau
48. 8 1/2 Otto e Mezzo Bombana, Hong Kong
49. Megu, New Delhi
50. Dewakan, Kuala Lumpur