How Penfolds is venturing beyond winemaking to become a global luxury icon
After 178 years in the business, Australian winemaker Penfolds is going where no wine brand has gone before.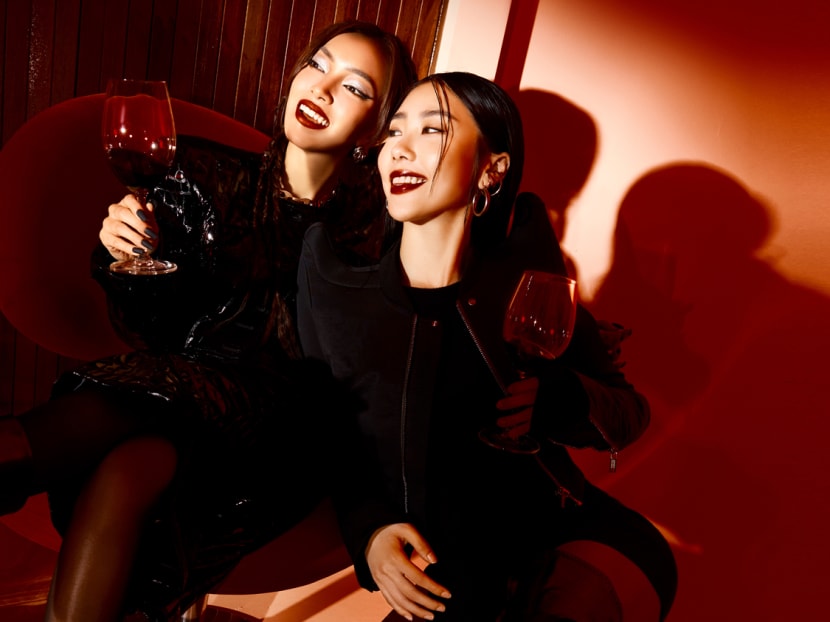 Venture beyond ‒ Australian wine company Penfolds urged us last year; its space-themed campaign encouraging global audiences to explore beyond the ordinary through a series of atmospheric, visually-arresting and digitally-immersive pop-ups that have travelled the globe from Sydney and Los Angeles to Singapore and more.
In speaking with its Chief Marketing Officer Kristy Keyte recently, it appears the brand is itself walking the talk. Or make that a (moon)walk.
The 178-year-old company is on a mission to transcend galaxies, so to speak, and make the crossover to "where no wine brand has gone before."
"The brand is at a really interesting phase," said Keyte. "We've got a really exciting vision and we're doing things a bit differently. So driving that as a marketer and being a part of that shift is pretty thrilling."
It's a strategic move that's been two years in the making, as part of an overall drive to play a larger role in the conversation around culture, luxury and consumption.
"We discovered that the luxury category, broadly speaking, has moved on quite a bit over the last five to 10 years. And so what has worked for Penfolds in our almost 180-year [history] is not necessarily what's going to drive this brand forward for the next 180," said Keyte.
The shift, she says, is about being disruptive yet inclusive, and it is, intriguingly, no longer about pure exclusivity.
"It's about hype, it's about being culture-led and understanding our role in culture and how we are moving this brand forward. The brand has done such a wonderful job of embedding itself as a fine wine brand that is highly respected around the world and now, it's about transcending the wine category," she explained.
The Melbourne-based marketer has been engaged with brand-building in her 20-year career in the drinks industry, the last five of which have been with Penfolds, where she is responsible for global marketing strategy as well as nurturing the brand's rich heritage.
In these five years, Keyte has observed both the wine and luxury consumer evolve and the intersection of the two, she says, has now given rise to a new breed of customer: The Luxuriant.
MEET THE NEW 'LUXURIANTS'
Since the very first bottle of Penfolds was produced in 1844, the appreciation of fine wine has, traditionally, lived largely in the domain of the connoisseur. But this is increasingly changing with the arrival of the Luxuriant.
"This new Luxuriant is still interested in tasting the wine and hearing about the storytelling, but less interested in wanting to know the winemaking process and the specifics of the terroir that the wine came from," said Keyte.
"They are more interested in what the wine brings to the table in terms of the experience. So, you might have a Penfolds on the table, along with a Louis Vuitton or Bottega Veneta handbag [matched with] a Cartier watch… all of those beautiful things of a luxury lifestyle that they aspire to," she added.
But clearly not just any twenty-dollar bottle of Penfolds from your neighbourhood supermarket, but one from its premium Grange collection retailing at just under S$1,000 at specialty wine stores, of course.
Indeed, Penfolds occupies a unique position in the market with a breadth of portfolio starting from its entry-level Koonunga Hill range that retails for under S$30, up to Grange, Penfolds' most awarded wine collection that has received perfect scores for almost 30 of its vintages."We are supremely proud of every single segment of our portfolio, but the upper part of our portfolio does a really lovely job of creating a halo for the rest of the brand," said Keyte.
"Consumers will come into the portfolio at different points, depending on the price and the occasion, and we do find that younger consumers who are relatively new to wine might come into Penfolds through Grange, because their parents have bought them a bottle the year they were born and they're opening it up for the 21st birthday," she shared.
Then, there's the most expensive Penfolds ever sold: Grange Hermitage Bin 1 Shiraz 1951, which went under the hammer at a Langton's online auction for A$157,624 (S$140,094) in December 2021, also setting a record for the most expensive bottle of Australian wine ever sold in the process.
COURTING CULTURAL PIONEERS
While there is certainly no question of Penfolds' luxury proposition, the wine brand last year commissioned an internal study in collaboration with global fashion and lifestyle trendspotter Highsnobiety to better understand its role in culture as a blueprint to appeal to younger consumers.
According to Keyte, the research confirmed a long-held sentiment, with 73 per cent of respondents believing alcohol to be an expression of one's style and taste, and what was interesting was how this new Luxuriant segment of aspiring connoisseurs is trending younger.
"We're talking about cultural pioneers and if you think about this new Luxuriant subset, cultural pioneers are at the very forefront of that," she said.
"They're starting trends and they are driving the rest of the market. And what we found from that research was that wine was at the top of the alcohol [category] they are looking to consume, and it gave us insight into the focus on relevance with a younger audience, and bringing them something they can connect to emotionally is critical," she noted.
That said, Keyte does caution against being "too prescriptive" when it comes to segmenting Luxuriants as a consumer group by age band.
"It's more about attitudes and lifestyle, but we do absolutely tend to find that the new Luxuriants skew younger, and the connoisseurs skews older – but you can have a new Luxuriant that's in their 50s, and you can have a connoisseur that's in their 20s," she clarified.
From the Highsnobiety study, the brand also discovered that these Luxuriants increasingly value quality over quantity, believing this shift to be a by-product brought about by COVID-19. Luxuriants also love a brand with heritage.
"It's about being culturally relevant today, so we're talking about being a 'renewed original', in a sense, as a brand," said Keyte.
To woo these new Luxuriants, the 178-year-old brand had therefore flirted with the NFT (non-fungible token) craze, with three drops to date in collaboration with BlockBar, the world's first direct to consumer NFT platform for luxury wines and spirits.
Its latest and third NFT drop was in April 2022, in which Penfolds' rare 2018 Superblend Imperial Duo was released as two NFTs on BlockBar, with the two 6-litre bottles auctioned off together with a starting bid of approximately US$25,000 (S$33,351) that eventually sold for US$28,000.
Given the recent shift in appetite for NFTs, however, the brand is currently re-working its strategy around these releases. 
"We've learned a lot through [our involvement with] NFTs, and it's a big part of what we're thinking about how we might operate in the metaverse, which is just mind-blowing and we're really excited about it," offered Keyte.
Oh, the metaverse?
Surely the new Luxuriants will be all over – and inside – it in a heartbeat.