How Bangkok's fine-dining scene defied the odds in 2020
From a leading Swiss name to new contenders from familiar faces, Bangkok witnessed a slew of exciting restaurant openings in 2020, despite the pandemic.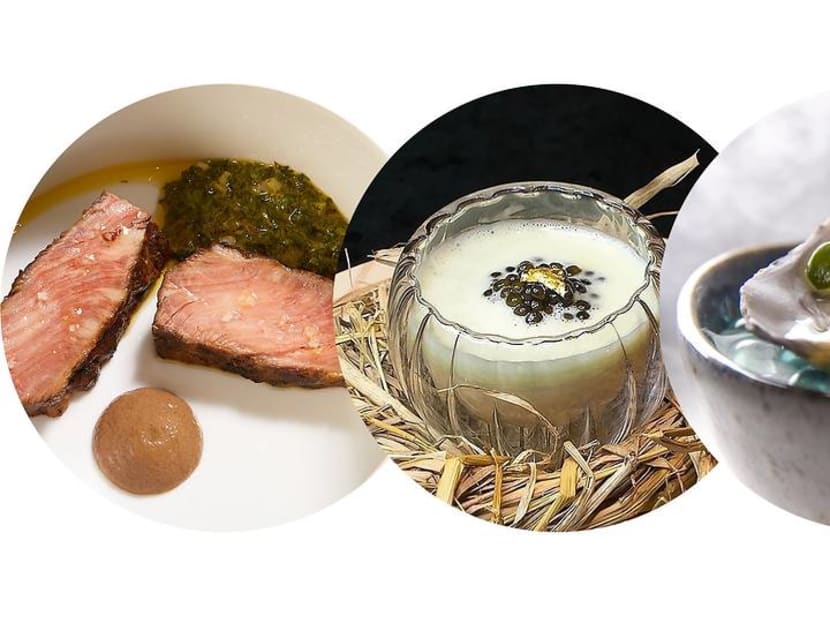 With his ready grin and informal manner, Thitid "Ton" Tassanakajohn deserves his reputation as one of Bangkok's most laid-back gourmet stars.
And the chef is in typically mellow fettle when I meet him at his newest fine-dining venture, Nusara: An intimate affair a stone's throw from The Grand Palace, Wat Pho and other storied landmarks in Thailand's capital.
Dressed down in a combo of black T-shirt and jeans, he treats CNA Luxury to a selection of delicious bites from the Nusara tasting menu – where no-compromise traditional flavours mesh with artful presentation.
If he's stressed about adding to a restaurant portfolio that already encompasses Le Du, his Michelin-starred flagship, and Baan, a family-style dining room specialising in homely Thai fare, he barely shows it.
It's only towards the end of the sitting that he displays even the slightest sign of 2020-style angst. "I've got to check in on something down at Le Du," he said, politely excusing himself. "There's a lot to take care of at the moment. It's a silly time to be adding to an empire."
As counter-intuitive as it may seem to be launching a new restaurant during a global pandemic that has been poison for F&B businesses around the world, chef Ton is far from the only big-name putting his neck on the line in Thailand's capital.
In common with other cities around Asia, Bangkok's dining culture was halted in its tracks by COVID-19. As lockdown bit hard in March 2020, the city's restaurants were limited to delivery-only – not an ideal showcase for expensive and often mind-bendingly complex, multi-course tasting menus. While restaurants were allowed to open again at the start of June, few predicted that Bangkok's fine-dining scene would bounce back with such vivacity.
While the pandemic has certainly been catastrophic for some venues – with staff layoffs often a sad reality – it has not caused irreparable damage to the uppermost echelon of the city's dining scene. Indeed, an already star-studded cast has witnessed the advent of several new contenders. Here's the inside track on the fresh culinary additions that have brightened up a troubled year.
CADENCE AND CAPER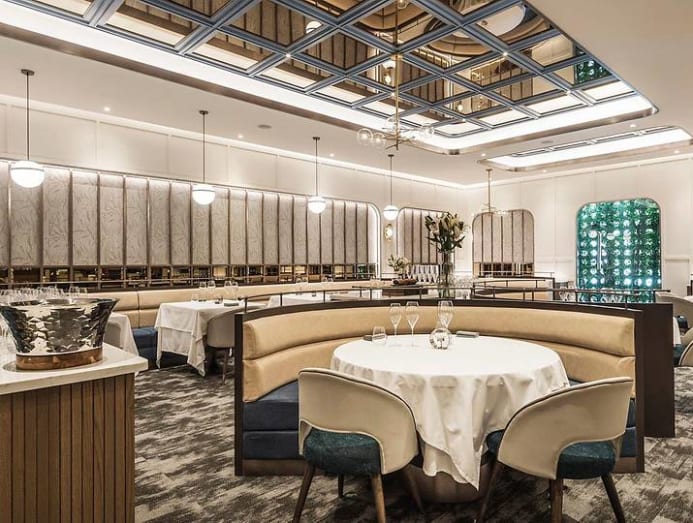 In Bangkok, as in the rest of the world, a degree of chest-beating is part and parcel of being a chef.
A notable exception to this rule is Dan Bark, whose humility has become as much of a trademark as his progressive American cuisine.
The Korean/American chef was the surprise package when the Michelin guide launched in Thailand back in 2017.
Indeed, the single star he earned for Upstairs at Mikkeller came as much of a shock to Bark as it did to a fine-dining audience in Bangkok who were largely unfamiliar with his work at the bijou venue.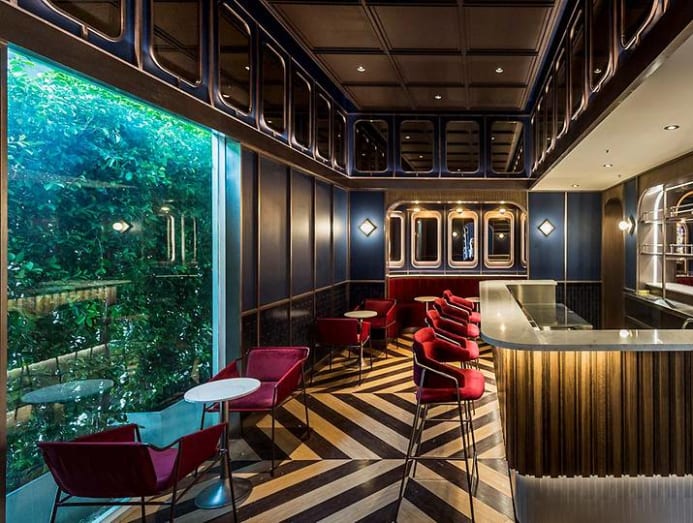 "I couldn't believe it," admitted Bark. "I've got plenty of faith in my food. But we were doing pairings with craft beer in a tiny room above a bar. I truly didn't expect that to fly with the Michelin inspectors."
But fly it did, and Bark has since become more comfortable with his lofty position in the firmament of Bangkok chefs. A measure of his assuredness came in 2020 with the unveiling of new twin-restaurant project Cadence and Caper inside a sprawling townhouse in the labyrinthine back streets of the city's Ekkamai neighbourhood.
The pandemic put the opening on hold, but by August 2020 things were in full swing. Cadence, the fine-dining side of the operation, unfolds in a hip and handsome dining room that connects to a showpiece open kitchen.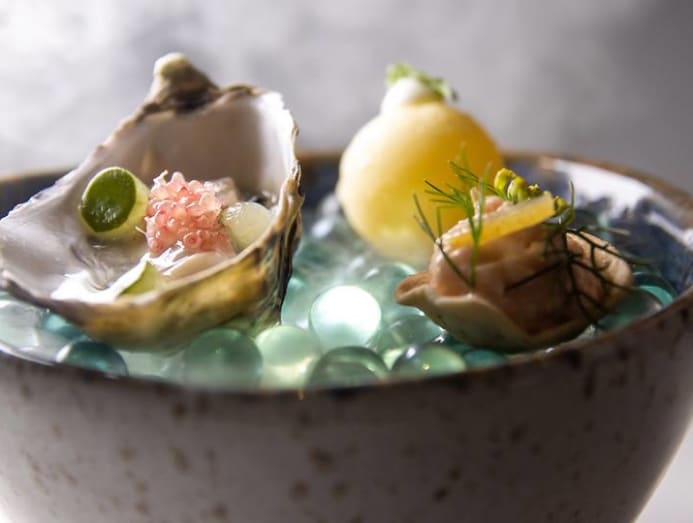 Dishes are, according to Bark, deeply personal and inspired by his own experiences. For example, creations like Ocean, a starter of fresh oyster with salmon tartare crisp, and Beef, an elevated (think New Zealand wagyu paired with spicy sesame and gochujang-based sauce) take on Korean BBQ, draw on Bark's love of the Thai coastline and his Korean heritage.
On the other side of the building, Caper offers a more casual dining experience.  Even so, toasted brioche with Parmesan, truffle cheese and freshly shaved truffle and Hokkaido scallops with cauliflower puree and caper sauce don't scrimp on Bark's boundless flair.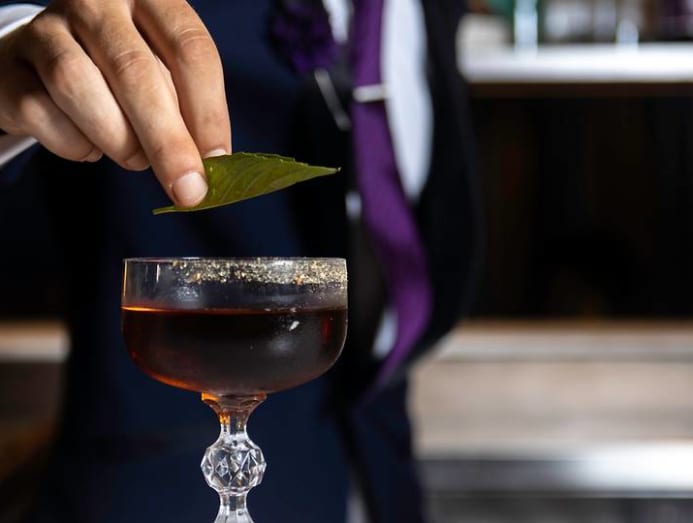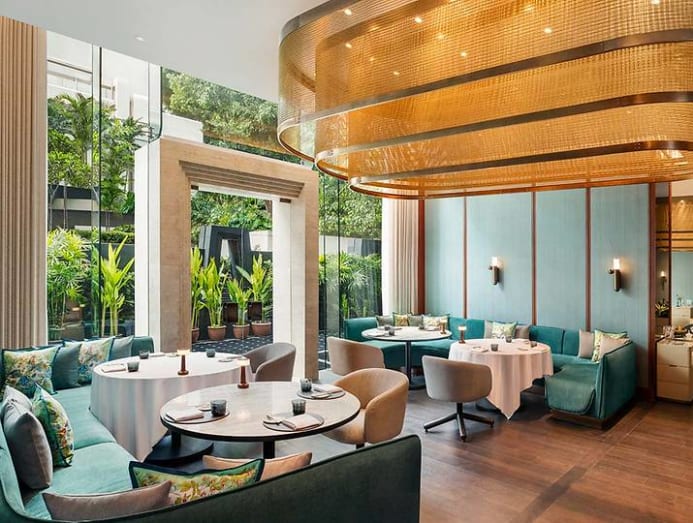 Bangkok's reputation as one of Asia's fine-dining hubs was already established pre-pandemic. And leading international chefs have seen their projects continue to take flight in Thailand's capital over the past year.
At Capella Bangkok, Cote by Mauro Colagreco is wowing diners with its Riviera-inspired cuisine. Also riverside is Blue by Alain Ducasse, which quickly picked up a Michelin star within its first year of opening.
Another celebrity-endorsed venue making waves during a difficult 12 months is IGNIV. After a successful pop-up in 2018, Swiss chef Andreas Caminada opted to make a permanent home for his fine-dining sharing concept at the swanky St Regis Hotel.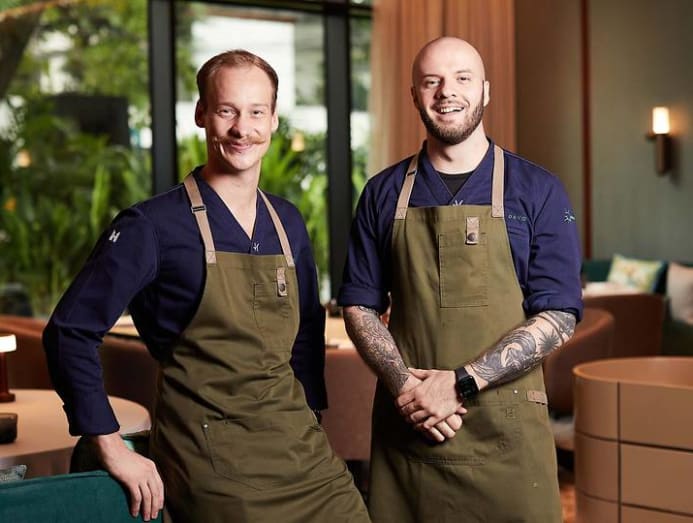 His decision to make Bangkok the first location for IGNIV outside Switzerland has been a prescient one.
Thai fine-dining lovers are flocking to the sleek dining room – a space conceptualised by acclaimed Spanish interior designer Patricia Urquiola – to partake in a dining experience that fuses modern European cuisine with a hands-on sharing ethos that jives with Thailand's family-style eating culture.
"Sharing time and enjoyment is a central element of the experience at IGNIV," said head chef David Hartwig. "We want to bring people together and create a special place amid the pulsating city life of Bangkok. A place where guests consciously laugh and share the joy of our IGNIV kitchen."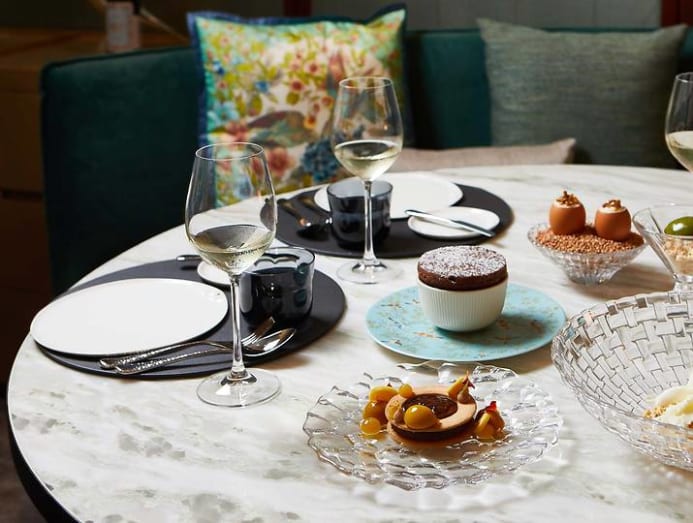 To that end, Hartwig and his German partner in cuisine, pastry chef Arne Riehn, are serving up alchemy in generous portions. Menu highlights range from delicate beef tartare enlivened by finely grated raw hazelnuts and a showstopping dish of fresh smoked Hamachi grilled to tender perfection tableside.
Sweet sensations, meanwhile, include rich chocolate tart served with mango cream and the venue's signature "candy store" where guests can pick and mix house-made goodies like chocolate bark, fruit jellies and madeleines.
"We appreciate the deep cultural connection to good food that Thai people have," added Hartwig. "And our urban but sociable concept fits in very well with the lively atmosphere here in Bangkok."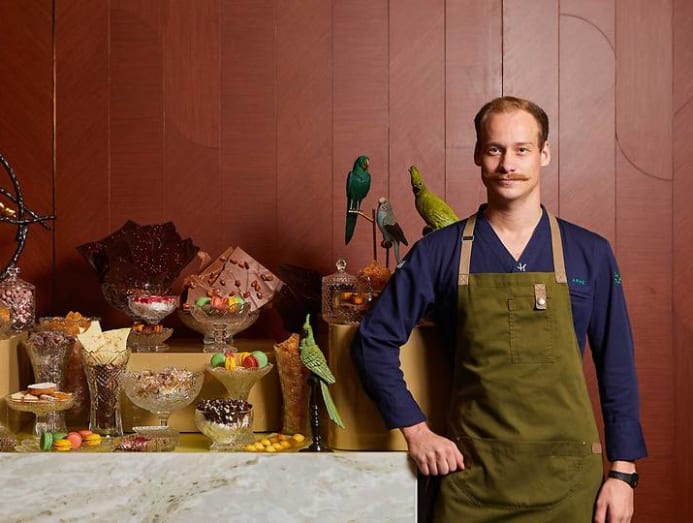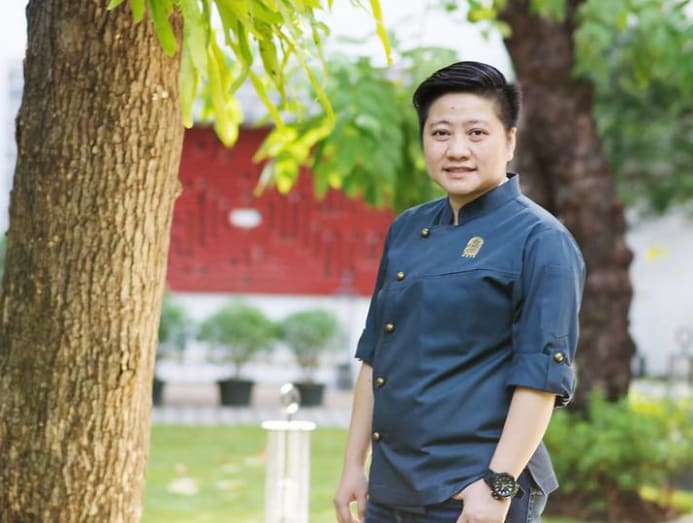 An ability to pivot has proved to be an invaluable asset for Phattanant "May" Thongthong during the tumultuous past 12 months.
At the start of the year, the Chiang Mai-born chef was looking forward with confidence to the unveiling of MAZE Dining, her Bangkok debut.
Starring displays on television's Top Chef Thailand and Iron Chef Thailand had earned Thongthong a ready-made fanbase that made the restaurant seem like a sure-fire bet for success. Then came the pandemic.
Lockdown stymied the restaurant's scheduled March opening: A potentially crushing blow for any new business. But as the crisis unfolded, Thongthong proved herself to be as adaptable as she is affable, temporarily shelving her ambitious seasonal tasting menus and making her more accessible dishes available for delivery.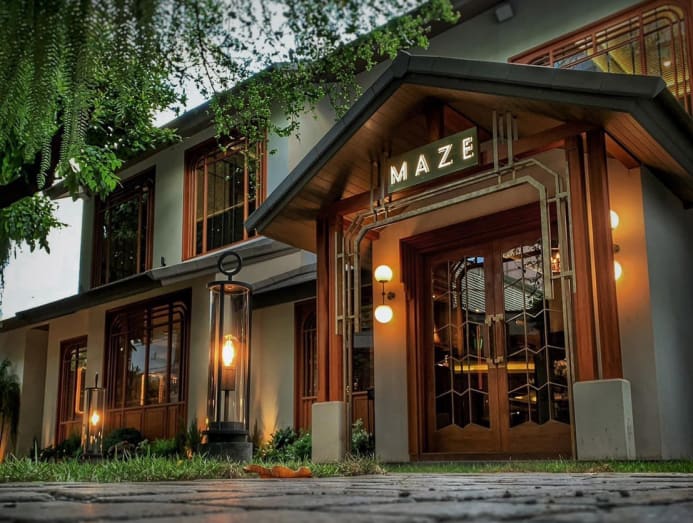 "It was an abrupt change," she recalled. "And it required a fast business decision and execution. It was very challenging, but I've come to realise that it was a good lesson. It always pays to be able to cope with whatever the world throws at you."
When Thailand's lockdown ended, MAZE Dining got into full swing and Thongthong was able to strut her culinary stuff in a more expansive style. Combining flavour profiles and ingredients from northern Thailand with techniques and presentations from around the world, her creations defy easy categorisation.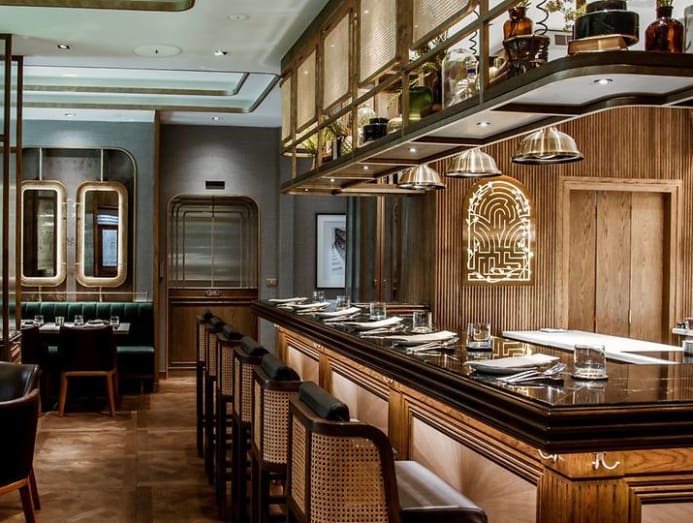 A winter menu, for instance, takes diners on an exhilarating journey around the world. A dish called Truffle Hunt where rich dark chocolate and black-truffle infused sauce combines with hand-cut pasta draws on Thongthong's experience of working in Piedmont in Italy. Korean and Japanese overtones, meanwhile, can be detected in creations such as wagyu short ribs with gochujang, potato, beetroot and daikon and chawanmushi with Beluga caviar and roasted chilli foam.
"The name of the restaurant was carefully chosen," added Thongthong. "I want to take my guests into a maze to discover surprising flavours and interesting stories they won't experience anywhere else."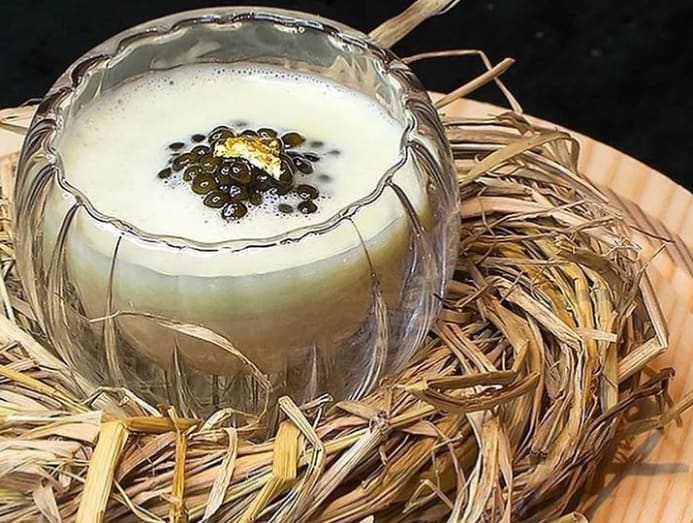 When chef Ton's grandmother passed away in 2019, he resolved to pay tribute to her in the best way he knew how.
The result is Nusara, an intimate (10-person maximum) chef's table situated in a candlelit dining room above Mayrai: The pad thai slinging natural-wine bar chef Ton operates with Tam, his sommelier sibling.
A canny distillation of chef Ton's considerable talents, the tasting menu at Nusara takes cues from a punchy brand of cooking that would be appreciated by even the most critical Thai uncle or auntie while applying fine-dining refinement.
This push and pull between old and new, rustic and exclusive, comes to the fore in a succession of beautifully presented dishes. These range from morsels such as cured line-caught grouper enlivened by young ginger, to more substantial plates like a pork jowl curry made with fresh chilli paste and the signature wagyu beef pad krapow – the meltingly tender slices of beef taking the holy-basil and chilli-infused Thai workhorse to transcendent heights.
"It's very traditional Thai food," said chef Ton. "Probably more so than at Le Du, which is why I wanted to showcase them at Nusara. But Thai food is generally served family-style, whereas here I've put more thought into the presentation. I wanted to honour my grandmother, who was a very forward-looking lady."
"Thai food is generally served family-style, whereas here I've put more thought into the presentation. I wanted to honour my grandmother, who was a very forward-looking lady." – Thitid "Ton" Tassanakajohn