Bangkok's dining scene in 2019: New entrants and shocking departures
Although it has been a relatively quiet year by the usual frenetic standards of the Thai capital, the city has welcomed some intriguing additions to its dining scene over the last twelve months, as well as bade farewell to tony institutions.
Bangkok's fine dining scene has come on like a gourmet-themed Shinkansen in recent times with thrilling new openings appearing with the regularity of an overdriven metronome.
It's fair to say, though, that the last twelve months, the high-end restaurant sector in the Thai capital has witnessed a slight scaling of ambition.
Things are still dynamic certainly, and there have been plenty of exciting new faces and developments for foodies to mull over.
Nevertheless, there's been a perceptible slowing of the previously breakneck pace.
The city bid farewell to two of its toniest venues this year as Asia's highest rated restaurant Gaggan and the acclaimed Bangkok outpost of L'Atelier de Joel Robuchon closed shop. Fans of Gaggan won't have to wait too long for chef Gaggan Anand, the creative force behind the restaurant, to remerge though. His new independent venture in Sukhumvit is due to launch imminently.
Reduced tourist numbers and the wobbling Thai economy, meanwhile, have made footfall in restaurants all over the city less than predictable.
"It's been an unusually quiet year at the upper end of the Bangkok dining scene," said Craig Sauers, managing editor of leading local listings guide BK Magazine.
"Don't get me wrong, there have been some fine openings. But when you compare it to 2018 when we saw the entrance of instant classics such as Saawaan and Sorn, this year feels like a momentum killer."
Even a sluggish Bangkok though is a hare compared to tortoises elsewhere. And with buzzy new openings – including a decadent spin on traditional Thai seafood and a neighbourhood gem championing the cause of "modern bistronomy" – the dining scene is as eclectic as it ever has been.
Therefore, while you'd be forgiven for sensing a change of pace in Bangkok, you'd be hard-pressed to call 2019 a let-down.   
APPIA TRATTORIA
It wasn't really broken, and it didn't need much fixing. Even still, Bangkok's premier Roman-style trattoria has emerged looking and tasting better than ever following a judicious round of tweaking: Both to the venue itself and to its menu.
Visually, the restaurant has benefited from numerous subtle alterations to its interior. An expanded kitchen area gives new executive chef Miro Mattalia and his team more room to play with. A flight of stairs leads to an upstairs area where a wine cellar housing hundreds of biodynamic and natural wines takes pride of place alongside a private dining room. The introduction of bar seating, meanwhile, means that diners can pull up a pew and watch Mattalia and co work their magic.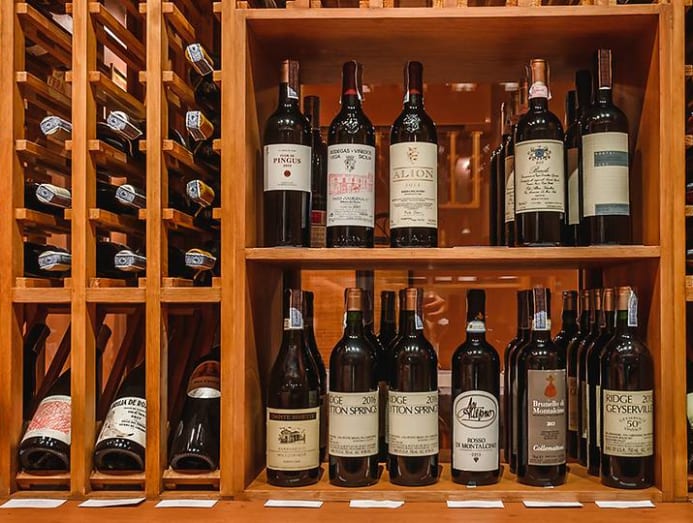 The menu, too, has been given an upgrade. Although the food is still predominantly informed by the homey style of Rome's great trattorias, the arrival of Mattalia – who hails from the city of Turin in the north of Italy – has changed things up.

A cacio e pepe risotto, for instance, is a creamy, moreish take on the classic Roman pasta, but the extra al dente crunch tips a hat towards Mattalia's roots in Piedmont. Mattalia has also applied his flair to dishes such as a raw ravioli made using Mazara prawns with stracciatella cheese, the artful presentation of which is more in line with fine dining than the hearty trattoria fare that Appia is better known for.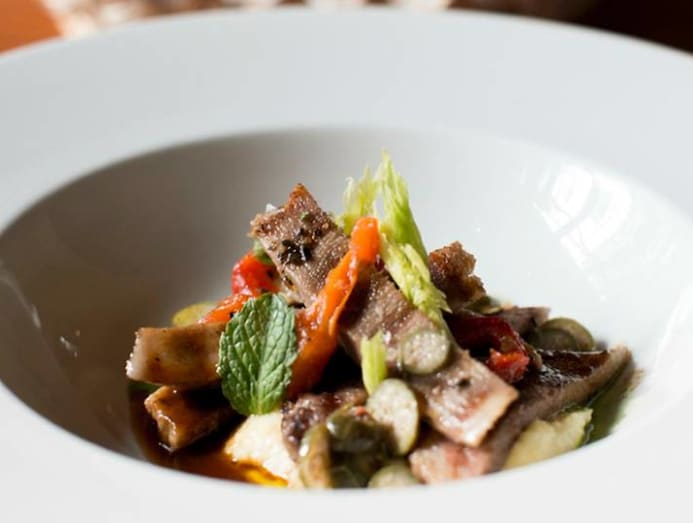 While there's certainly clearly evolution at work, Appia's strength has always lain in its ability to keep things simple. That, thankfully, is still the case. The house-made pasta dishes sing with Italian authenticity. Also special, meanwhile, is the venue's Porchetta – pork stuffed with fennel pollen, garlic, and rosemary, which is roasted behind the bar.
MIA
Bangkok's enduring commitment to sanuk – the Thai sense of fun – is alive and well at Mia, perhaps the most vivacious new restaurant in the city.
The idea that life should be as enjoyable as possible is the overriding concept at a venue that definitely aims its pitch at a monied party set.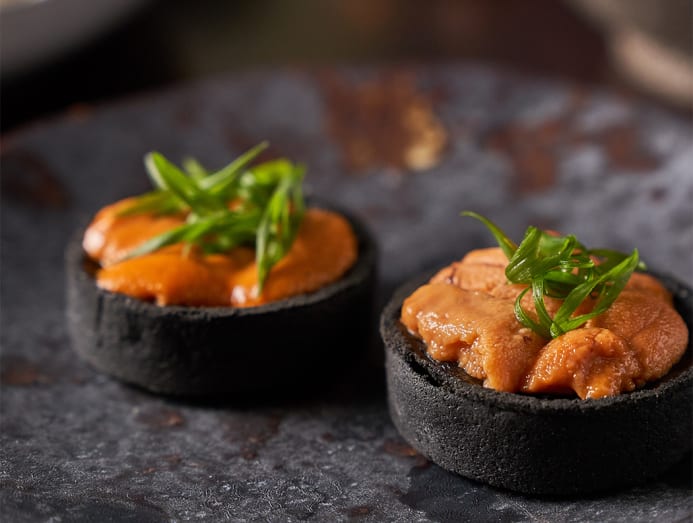 Signature cocktails at the downstairs bar get proceedings off to a lively start: Or a gloriously extended finale as the case may be.
Upstairs, three separate dining rooms revel in their own individualist playful decor and theme, a design ploy that helped earn the restaurant immediate Instagram stardom upon debuting in the second half of the year.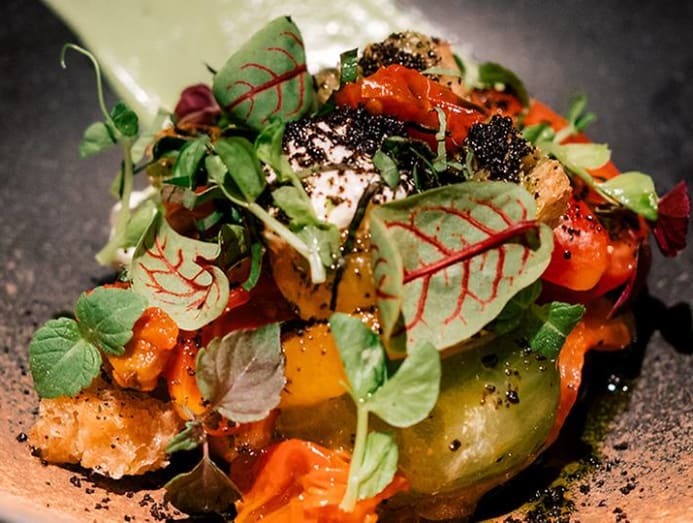 Mia's food philosophy applies a creative heft that belies its breezy persona. This weightiness is no surprise given the personnel. A collaboration between Julien Imbert, who honed his craft in Michelin-starred London restaurants, and Bangkok-based chef-duo Pongcharn 'Top' Russell and Michelle Goh, previously of the highly rated (but now closed) Freebird and Suhring, Mia draws on some serious talent.
These culinary chops are to the fore at hits such as hot smoked salmon with ikura salsa and Moroccan spiced lamb shoulder with caramelised yoghurt and rocket salad. Finish off with the signature tarte tatin, the classic apple tart with vanilla ice cream, which has become as big a social media hit as the restaurant's eye-catching appearance.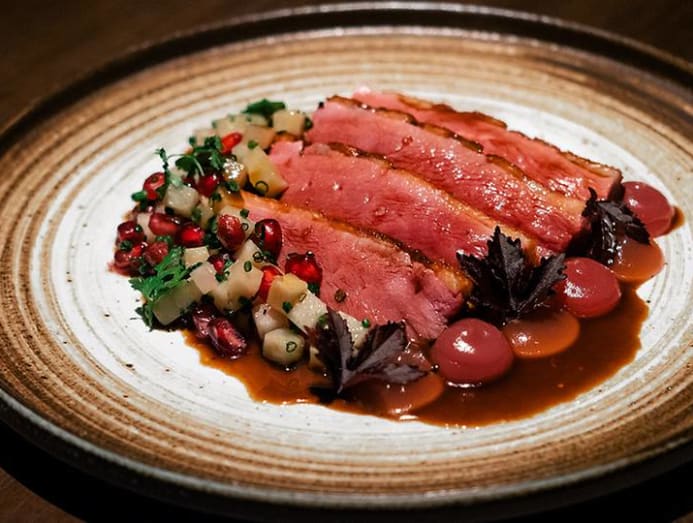 OLTA
You wouldn't accuse Jamie Wakeford of taking the straightforward route to culinary kudos.
The Scot had stints in Azerbaijan and Shanghai before making his name in Phuket, where he masterminded Bampot Kitchen & Bar: A venue long-regarded as among the most creative culinary experiences on the paradise island.
Other chefs may have taken that triumph and settled for an extended period in a hammock. Instead, Wakeford opted to swap the beach for the bustling neighbourhood of Suan Plu in Sathorn to set up his latest venture, Olta.
With its mood lighting, luxuriously upholstered banquettes and artfully tattooed bar staff, Olta has settled effortlessly into life in one of Bangkok's more fashionable hoods. The stand-out factor in the venue's success so far though is Wakeford's imaginative, but almost doggedly unpretentious food.

A straightforward guy, the chef eschews fine dining frills for the more egalitarian aim of providing great dishes at affordable prices.
That's not to say that there has been any scrimping. Ingredients are sourced locally (whenever possible) from some of the best producers in Thailand. And this attention to detail also shines through in the dishes Wakeford puts out from his kitchen.

Highlights include the chef's take on a Scotch egg – made with pork belly, black pudding, quail egg, and house-made HP sauce – and more substantial plates such as wagyu beef cheek served with a blue cheese infused polenta mash.
PAII
The House on Sathorn, the fine-dining flagship at the W Bangkok Hotel, started the year off with a shock farewell with the departure of head chef Fatih Tutak.
The exit of the Turkish chef, who had been pushing the venue in an increasingly whimsical direction, prompted fevered speculation as to what would come next.
Would the venue continue to plot a radical course? Would the new venture be headed by another mercurial foreign talent?    
The answers to these questions when they eventually came with the arrival of Paii – an upscale take on a traditional Thai seafood restaurant – were a resounding no and no.
Out went tasting plates that drew inspiration from globetrotting adventures and in came giant portions of crab fried rice and grilled river prawns.
In the kitchen, meanwhile, Tutak's place was taken by Bangkok native Joe Weeraket, a more sedate presence than his predecessor.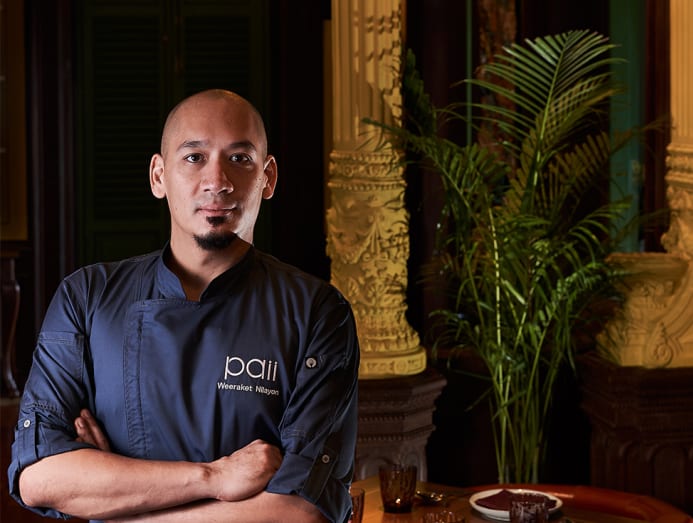 While the initial reaction to the change was a tad muted, Paii has so far proved itself a worthy occupant of the magnificent dining space in the beautifully restored historic colonial mansion.
Indeed, anyone in thrall to the siren song of the sea will find plenty to love about what Weeraket is doing. It helps, of course, that he has access to the finest produce that money can buy. The chef, though, deserves credit for applying uncompromisingly punchy Thai spices and flavours to his outstanding raw materials.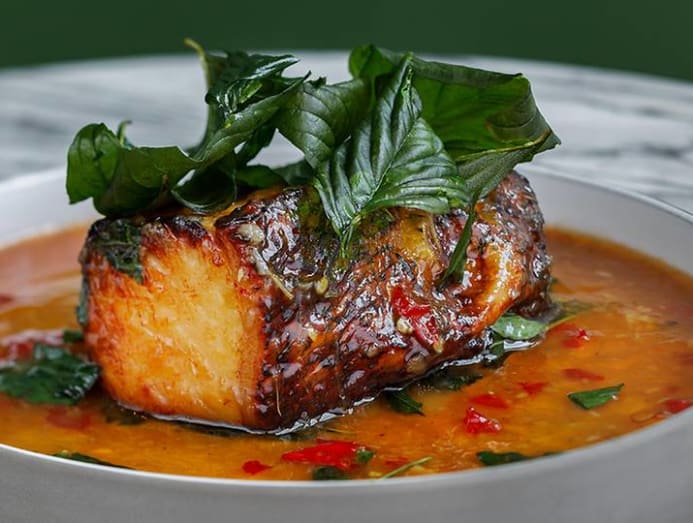 Fried rice may sound prosaic, but it's a more impressive proposition when it swallows 500 grams of local mud crab. Epic, too, is charcoal-grilled giant river prawns served with a sweet-savoury choo chee curry sauce and French turbot baked with Thai herbs in a salt crust.