How private dining is booming in Bangkok as struggling chefs get creative
It's not a new food trend in the Thai capital, but the global pandemic has turbo-charged the movement. CNA Luxury looks at the city's latest homespun ventures and the chef-founders behind it.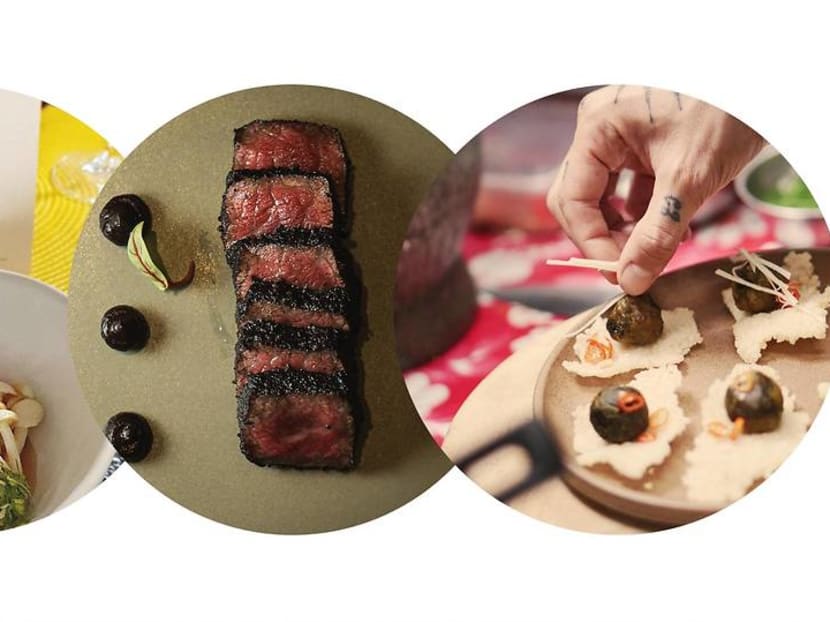 "It was terrible," laughed the liberally inked Thai-American chef/founder of one of Bangkok's most talked about private tables as he recalls a particularly moribund evening.
"There were three couples and they didn't click at all. The conversation didn't flow and it was uncomfortable. When you are working in a restaurant, you don't have much contact with your customers. Here, I am with them throughout the experience, however awkward it is."
But stilted sittings are a rarity at Haawm, where the gregarious Eitharong calls the shots in a handsome Bangkok townhouse owned by his family.

Along with a clutch of similarly intimate homespun affairs, it is in the vanguard of a trend for private dining that is gaining traction as the food scene in Thailand's capital realigns for the post-pandemic era.
During my visit, a diverse group consisting of a couple of writers, a Greek wellness entrepreneur, and a Thai mother and son find plenty to talk about.
In a dimly-lit dining room, surrounded by vintage Thai movie posters and portraits of the country's former monarch, we touch on a range of subjects spanning the changeable political climate in Thailand and the efficacy of dating apps.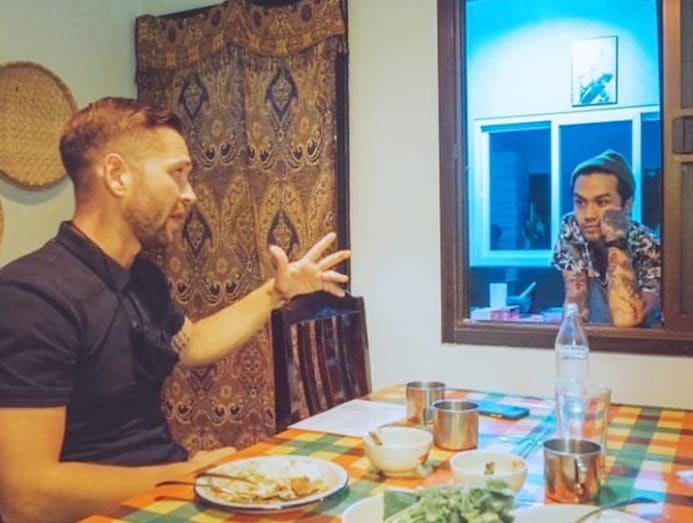 With the chef within earshot, it would be rude not to chew over the cooking. Thankfully, the fare is worth waxing lyrical about. 
Dishes, served family-style as sharing plates, include a salad of grilled duck paired with potent citrus and young ginger dressing, Panang curry with pork shoulder and burnt shallots and a piece de resistance of duck egg custard ice cream fortified with lao cao: Strong Thai hooch.

With a Thai parent (his father), the call of Asia has always been strong for Eitharong. He started studying Thai food as a means of connecting with the culture, poring over arcane vintage cookbooks for inspiration and running pop-up noodle shops and a chef's table out of his apartment in Florida.
A relationship brought him to Bangkok for an extended stint. But it was his enduring love affair with Thai cuisine and the potential for total creative control afforded by private dining that were the midwives for Haawm.
"My original plan was to offer cooking classes out of the house to tourists," he explained. "However, with the pandemic changing everything, I decided to give a model I was used to a try. It's always Thai food, and always a proper Thai meal, but the concept gives me freedom. I can cook whatever I want and create any vibe I want."
Private dining, of course, is not a new food trend in Asia. Cities around the region have latched onto the concept, with chefs welcoming guests into their home (or small-scale space) for a decidedly unique cooking experience.
WHEN LIFE HANDS YOU LEMONS
It's fair to say that the global pandemic has turbo-charged the movement in Bangkok.
Thailand's capital was forced into lockdown at the end of March. With the city's restaurants shuttered or limited to food delivery, chefs were left either underemployed or without any work at all.
Presented with this unexpected career crisis, many used the window of opportunity presented by this sea-change to hone their entrepreneurial instincts and double down on their private dining ventures.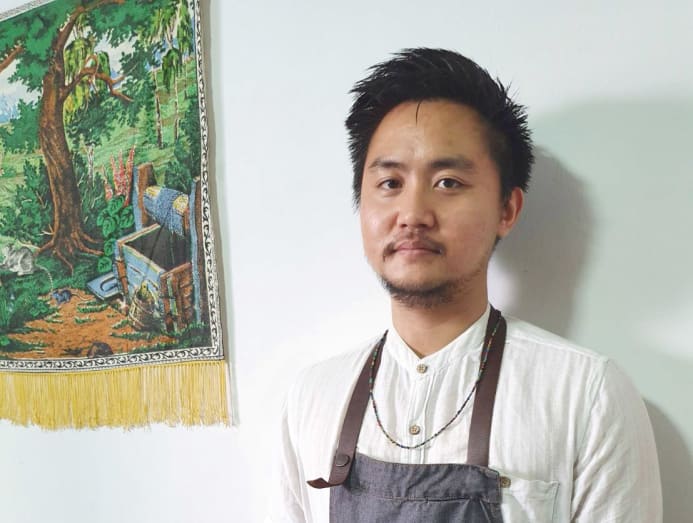 "Nut and I have been talking about starting our restaurant for almost as long as we've known each other. So, when the pandemic came around it felt like the perfect time to finally push the button on our dream."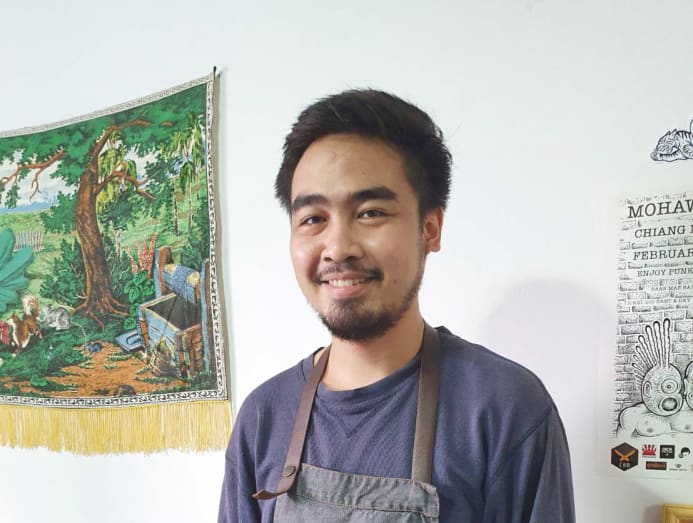 Indeed, the private dining concept is tailor-made for talented young chefs like Boonprasan and Plangthong (and Eitharong at Haawm) who may not have the financial clout to establish a flashy city centre location and service multiple tables.
At Chef Next Door, meals are hosted in a cosy apartment in the city's Ladprao area. When I arrive, I'm collected from the condo lobby by Boonprasan and then seated next to his acoustic guitar on the living room sofa where I'm presented with a welcome drink of homemade kombucha. 
It's a far cry from the sleek, streamlined experiences offered by Bangkok's legion of fine dining venues, but it's impossible not to be charmed.
Even better, the food is entirely legit: As you would expect from chefs who earned their spurs at Michelin-starred Bangkok heavyweights such as Bo.lan and Saawaan.
Highlights of the nine-course menu include morsels like seared barracuda with exotic herbs and more substantial plates like a spicy Thai dashi soup with grouper, palm heart and shimeji mushroom and tender, rolled chicken topped with a freshly pounded green spice curry.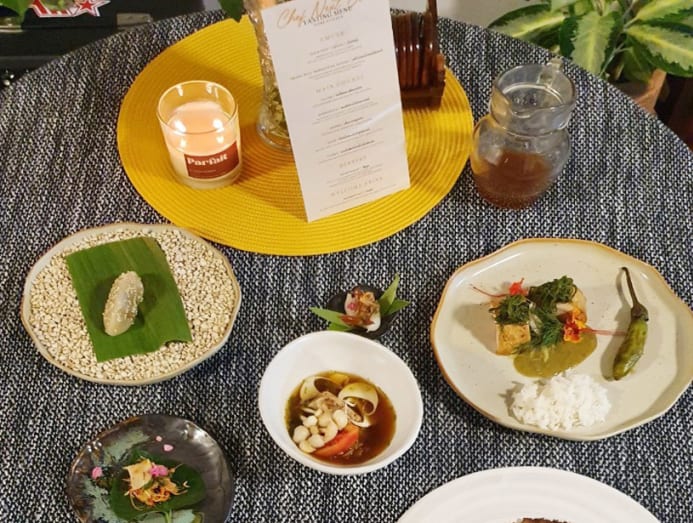 As well as allowing chefs to expand their culinary boundaries in an environment of their creation, the private dining concept offers a slew of other perks. Rent and labour costs are reduced, while predictable bookings and limited guest numbers help eliminate food waste.
"With a chef's table we can calculate a price that is commensurate with the cost of the ingredients," said Plangthong of Chef Next Door. 
"By sourcing our ingredients from local suppliers and eliminating food waste, we are creating a more sustainable business."
OCCUPYING ALL NICHES
While Haawm and Chef Next Door both showcase a modern take on traditional Thai cuisine by hip young chefs, other private dining ventures around Bangkok run the stylistic gamut.
While these homespun ventures are proudly informal, other chef's tables cater to a more upscale audience.
High-society favourites like AdHoc and Mighty Private Dining offer extensive tasting menus in painstakingly designed small-scale premises and are often booked out for months on end.
A trailblazer at the more exclusive end of the private dining ladder is Pichaya Utharntharm or Chef Pam, whose The Table by Chef Pam was one of the first to introduce the concept to Bangkok.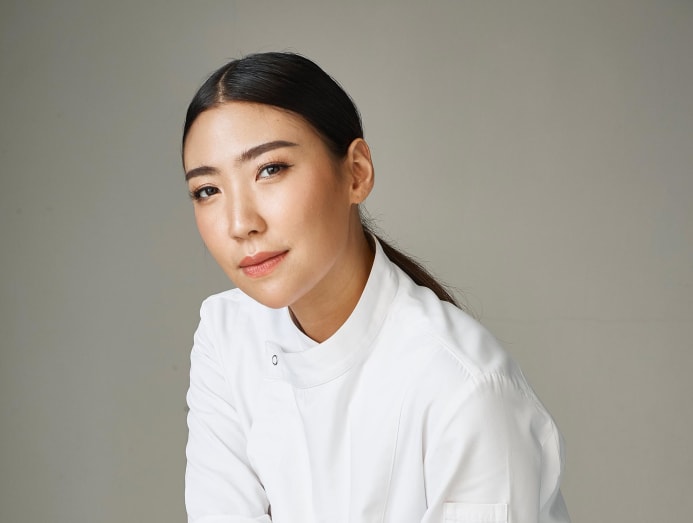 A Le Cordon Bleu graduate and former chef at three-Michelin-starred Jean-Georges in New York, she is also a judge on Top Chef Thailand and has her own cooking show. Her chef's table – where New American cuisine fuses with Thai/Chinese touches – allows her to flex her culinary muscle in a controlled creative environment.
"[The Table by Chef Pam] started as a private dinner for family friends," she said.
"Word got around about it and now there's a three-month waiting list for sitting. I think people in Bangkok get very excited about something new: Especially when it is related to food. Great venues are opening here all the time. But a chef's table is a one-of-a-kind dining experience – you can't compare it to any other type of restaurant."