From cathedrals to cemeteries: An insider's guide to his hometown of Barcelona
Who needs travel guide books when you've got a best-selling novelist to show you around? Carlos Ruiz Zafon, whose fantastical books are set in his native hometown, shares his favourite places to visit.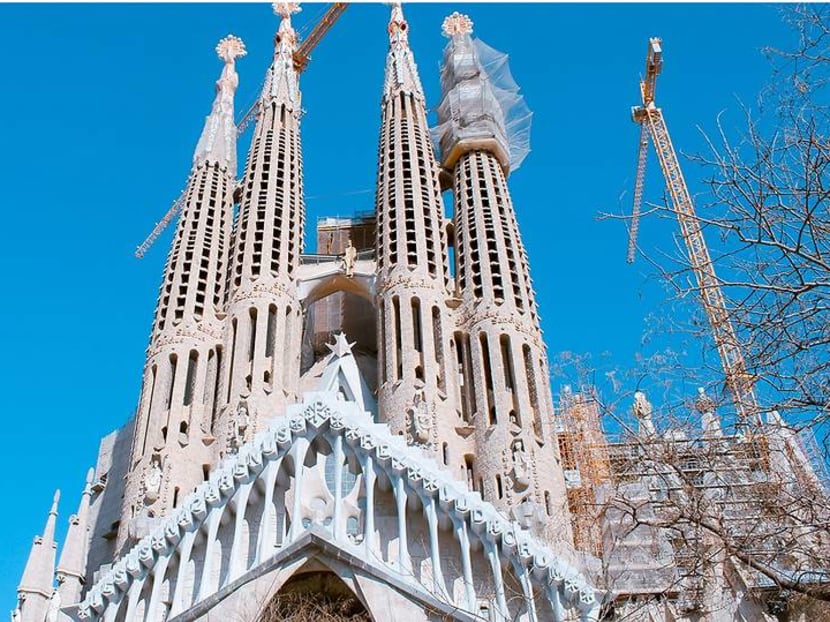 In Carlos Ruiz Zafon's Barcelona, the well-trodden capital of Spain's Catalonia region, there is still much to discover beneath the surface. "Treasures beneath the noise" are how the best-selling novelist, whose books present a vivid portrait of his native Barcelona, describes frequent haunts in his hometown.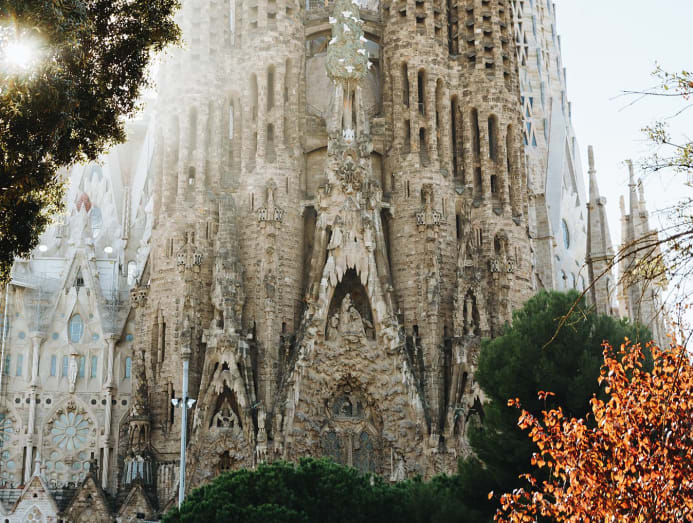 The 54-year-old author behind the series The Cemetery Of Forgotten Books (the most recent, The Labyrinth Of Spirits, was published in 2018), divides his time between Barcelona and Los Angeles, where he is now based. His favorite places may sound familiar, but they take on an entirely different meaning when viewed through his fantastical lens. Here, five of Ruiz Zafon's recommendations.
CARRER DELS BANYS NOUS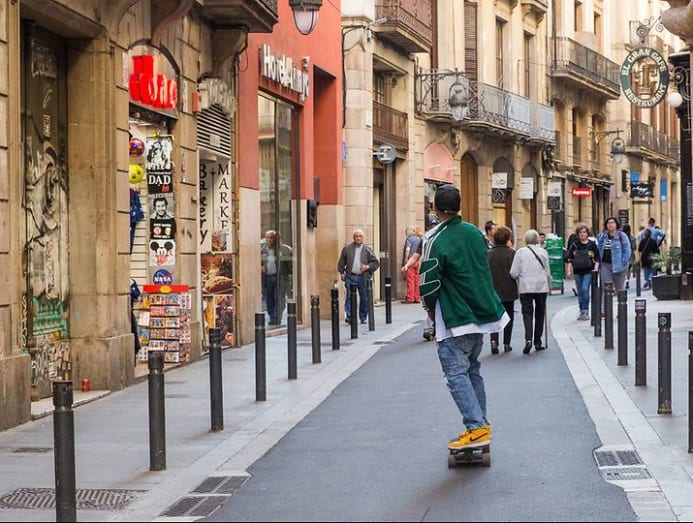 Ruiz Zafon likes the contrasts he sees when walking from the Cathedral of Barcelona to the harbour, Port Vell, via Carrer dels Banys Nous. The pedestrian-friendly route begins narrow and dark along an ancient Roman wall, cutting through the heart of the Gothic Quarter, then ends in the bright openness at the harbour. "You cross many centuries of the city, so many layers of its history."
Carrer dels Banys Nous, Gothic Quarter
LA SAGRADA FAMILIA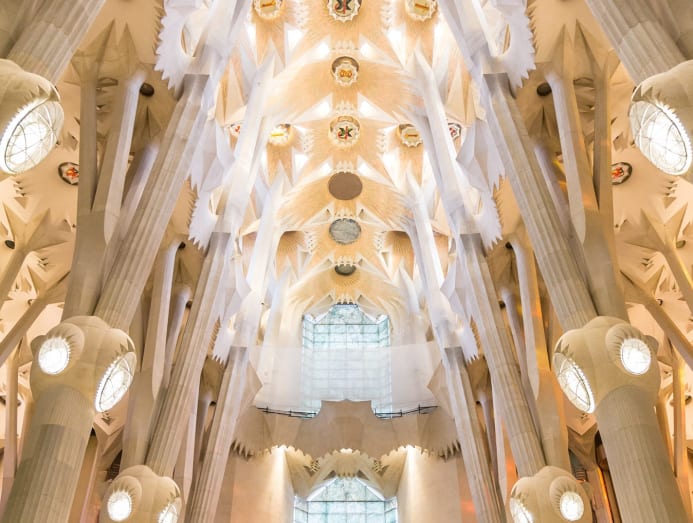 Gaudi's massive, incomplete cathedral is a block away from where Ruiz Zafon grew up, and where his father still lives. "When I was a kid, it was a ruin! I knew it inside out. I would climb the towers and get into the tunnels, and down into workshops where they kept the religious statues." Now, Ruiz Zafon is still drawn to the cathedral. "It's very interesting to see how it's changed from being a neglected place that people made fun of – 'This is monstrous, this is garish!' – to becoming the most visited attraction in the city."
Carrer de Mallorca, 401, sagradafamilia.org
CEMENTIRI DE MONTJUIC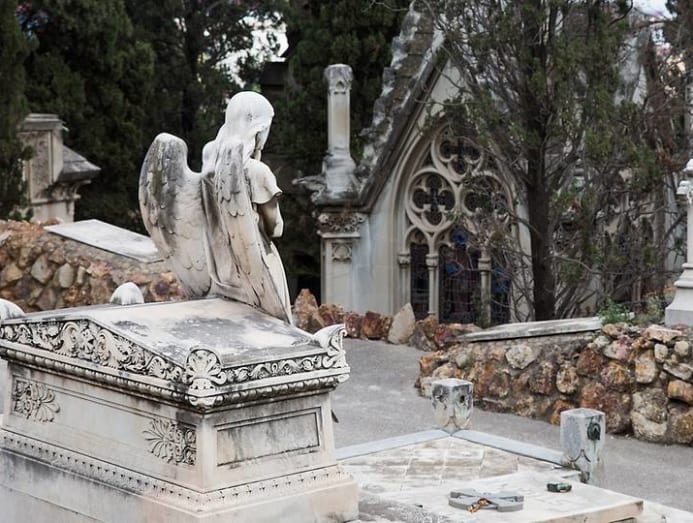 In the cemetery's older section, you'll find ornate mausoleums and palaces built by 19th century tycoons who insisted on displaying their wealth, even in death. "There's something about the combination of excess and death that I find fascinating," said Ruiz Zafon. "You'll see these extravagant, morbid buildings with vengeful angels from Hell! It's like the real world disappears." He advised visitors not to get caught there after sundown when the gates are locked. He can speak from experience – as a teenager, he attempted to drive a broken-down motorcycle through the cemetery, getting terribly lost and nearly locked in. "It was a perfect horror movie setting!" he said. "But I still love the place, no matter how creepy it is."
Carrer de la Mare de Deu de Port, 56, 58, cbsa.cat/cementiris/cementiri-montjuic
TIBIDABO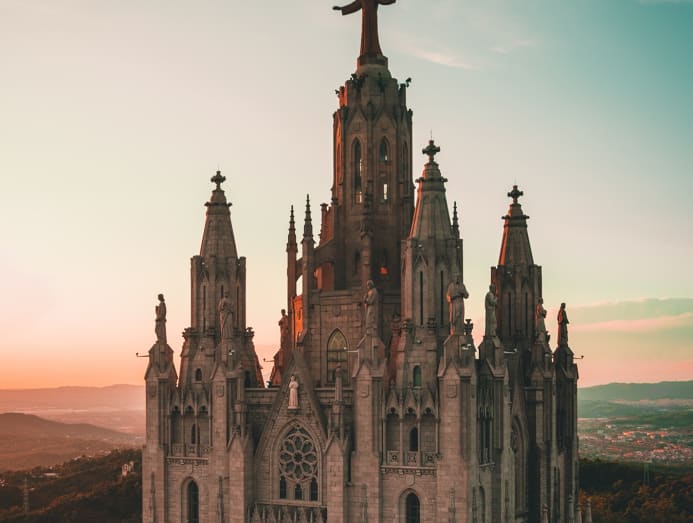 Ruiz Zafon likes taking the funicular to the top of Tibidabo mountain. Once there, he might appreciate the stunning view of Barcelona with a drink at La Venta, a century-old restaurant. Further up the mountain is Gran Hotel La Florida, which has been restored to five-star splendour, and the Parc d'Atraccions Tibidabo, a refurbished amusement park that, to Ruiz Zafon's chagrin, has lost some character in the modernisation. Still, he's drawn by the mountain's history, and even by its name. "In Latin, tibidabo means 'I'll give you,' which are the words the Devil uses to tempt Jesus. I always thought it was very appropriate – Barcelona has this very dark soul. It makes sense that the devil would get up on this mountain trying to tempt us with all of these worldly pleasures."
Tibidabo funicular, tibidabo.cat/funicular
MERCADO DE LA BOQUERIA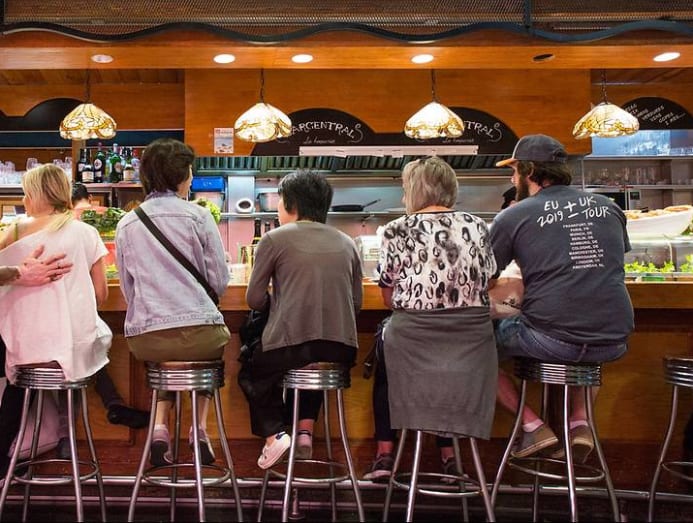 "It gives you a glimpse of what the city used to be," he said of this legendary 19th-century food market. It's evolved from a rough-and-tumble purveyor of goods for home cooks and chefs to a bona fide foodie destination, with stalls boasting the best of Catalonia. "There are still the most wonderful foods and spices – you can get really good tapas, which you eat standing up, made by people who have been making them for 50 years."
La Rambla, 91, boqueria.barcelona
By Lauren Sloss © 2019 The New York Times