Phuket's best eats, from tom yum talay to barbecue-glazed snapper
With Michelin inspectors now doing yearly rounds, there's never been a better time to delve into the food culture on Thailand's biggest island.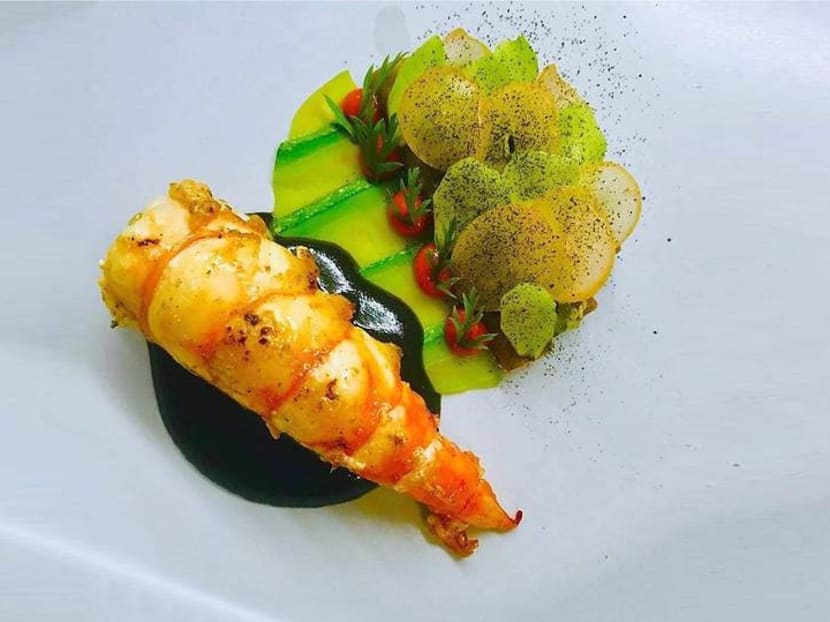 When French fine dining bible Michelin launched its coverage of Phuket and its neighbouring province Phang Nga in 2019, it came as little surprise to in-the-know foodies. While the so-called Pearl of the Andaman is best known for its dazzling white-sand beaches, luxury resorts and lively nightlife, it's culinary scene is up there with the best in Thailand.
Like Penang, its equally gastronomy-fixated near neighbour just over the border in Malaysia, the island has been a melting pot of cultures for centuries. Traders from Europe, China, and the Middle East have all left their imprint, while the island's majority Muslim population has been augmented by migrants from other parts of Thailand (mainly the country's north-east) who have brought their own food culture with them.
Throw into the mix a lively international dining culture catering to expatriates and, of course, tourists, and you have the ingredients for a pretty tasty recipe indeed. While the island has numerous international dining highlights such as the Michelin-starred Pru at the Trisara resort, it is strongest when it comes to its unique indigenous food: A glorious mash-up that incorporates Malay, Thai and Chinese influences. Here's a quick primer on the best places for a quality spread on the paradise island.
BAMPOT
The entrance of Michelin to Phuket has no doubt sparked a rush by some restaurant proprietors and chefs to burnish their concepts and read up on multi-course tasting menus. But in some ways, the well-established Bampot is a shining example of how to do solid upscale dining in a casual and approachable way without the often-extraneous bells and whistles.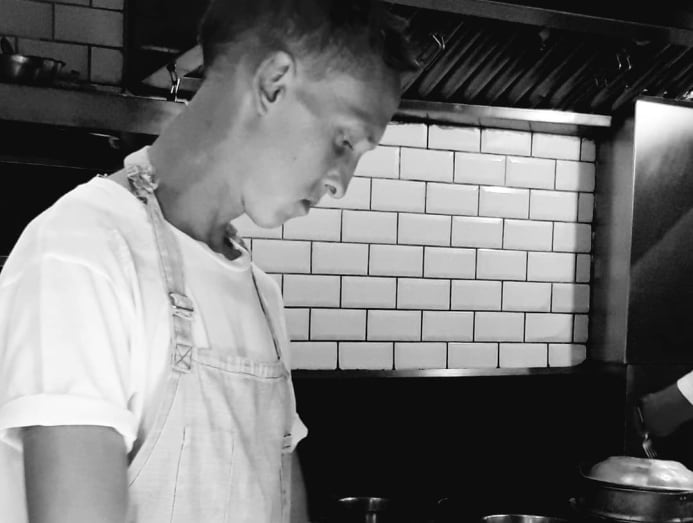 Started by Scottish chef Jamie Wakeford, the restaurant quickly became known as a place that combined advanced cooking skills with an overall boisterous conviviality. Wakeford has moved on to pastures new to start Olta, a critically garlanded venture in Bangkok, but his legacy is being guarded skilfully by current resident chef Freddy Warne, from England.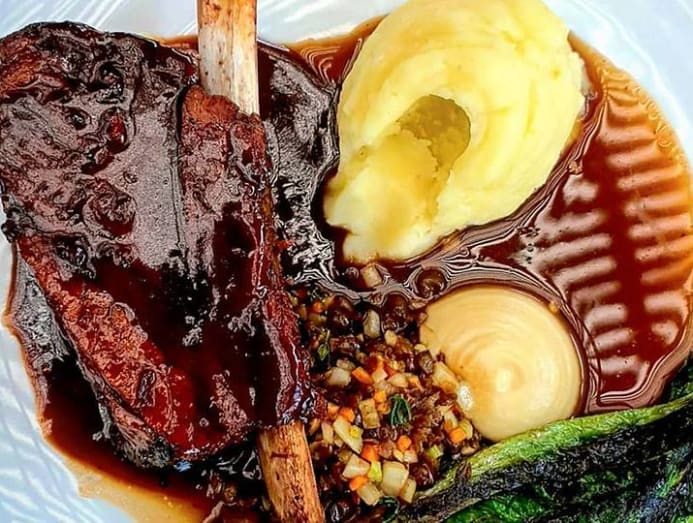 The rustic-luxe seasonal menu may feature such offerings as barbecue-glazed snapper with black quinoa and charred chili, or ribeye carpaccio with shimeji mushroom and wasabi, but comfort food like a Scotch quail egg with mustard mayo and a TFC (Thai fried cauliflower), along with the dimly lit bistro's craft cocktail menu ensures every meal's a relaxed delight.
PAK NAM SEAFOOD
There's a better-than-even chance that you'll hear Pak Nam Seafood before you see it. Tucked away in an obscure area on the outskirts of Phuket Town – the island's charismatic capital – the restaurant is very much a local favourite.
Indeed, the rambunctious chatter from the clientele is as much of a giveaway that you have arrived as the venue's signage, which is often obscured by the trees that surround the venue. As anyone who has ever been to a Thai seafood restaurant will know, aesthetics is a much lower priority than the essentials of dishing out quality cuisine.
As such, the tartan-print tablecloths, plastic chairs, and sometimes inefficient service are compensated for by some of the best seafood on the island. There's nothing sophisticated about the experience here. Standard Thai beers and local spirits dominate the drinks list while portion options come in but two sizes: Large and small.
Nevertheless, there's some serious skill at play in the kitchen. A gaeng poo (Phuket style crab curry cooked with coconut milk and chili) is revelatory, while other morsels worth savouring include squid with salted egg and a righteously fiery tom yam talay (hot, sour seafood soup).
Ratsada, Mueang Phuket District, Phuket 83000, tel: +6676 240 240
PRU
Dutch chef Jim Ophorst brings locavore inclinations to a delicious crescendo at Pru: The only Michelin-starred restaurant on Phuket. Located at the sumptuous Trisara resort on the island's north-western tip, the venue is the antithesis of your average hotel restaurant.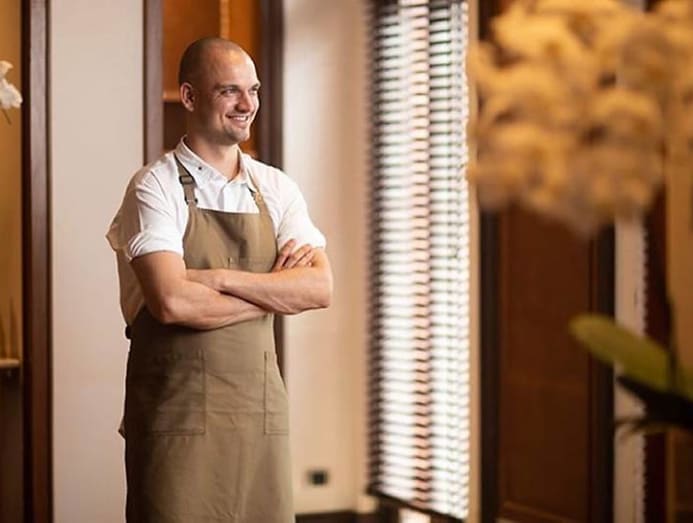 On the cusp of his thirties, Ophorst is hardly a seasoned veteran. Nevertheless, an extended stint alongside Asia's top-rated chef Anand Gaggan at the latter's now-defunct eponymous Bangkok restaurant has earned him some formidable stripes.
Indeed, the questing spirit embodied in Thailand by Gaggan is present and correct at Pru where Thai ingredients are shaped into bewitching gourmet creations that draw inspiration from both east and west. The venue's name – an acronym for Plant. Raise. Understand. – provides a solid clue as to its overriding philosophy.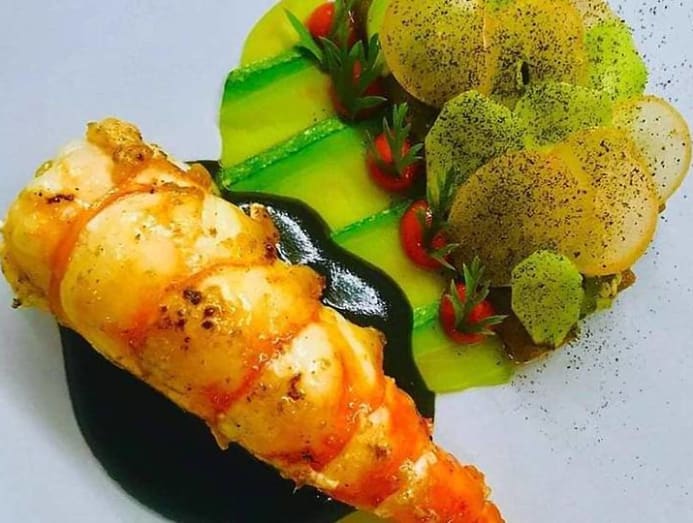 Ingredients are 100 per cent sourced from within Thailand, with much of the organic produce grown at Trisara's 16,000 sqm farm. There's a strong emphasis on the terroir of the Andaman Sea, which laps at the coastline a matter of yards from the restaurant, with dishes such as coral grouper and cauliflower and black crab with local coffee exemplifying Ophorst's determination to make the most out of what's in his backyard.
RAYA
No restaurant on Phuket pays homage to the island's rich culinary history more than Raya. A long-standing fixture in Phuket Town, the venue is beloved of everyone from families headed by wizened old aunties and uncles to aspiring Thai influencers and A-list glitterati from around Asia.
The setting certainly has something to do with the restaurant's enduring popularity. Housed in a restored 130-year Sino-Thai mansion, the rickety venue exudes ramshackle charm. Vintage Asian art livens up the walls while the antiques dotted around the place and the display cabinets filled with dusty china add to the feeling of dining in a living museum.
This overall feeling of heritage lovingly preserved and passed down to a younger generation is conveyed – most importantly – in the Phuket-style Thai dishes on the menu. Pretty much everything is good, but diners seeking an authentic flavour of the island should not miss stone-cold classics like moo hong (slow-braised pork belly with pepper and garlic) and gaeng poo (crab coconut curry served with rice vermicelli).
48/1 Dibuk Rd, Tambon Talat Yai, Mueang Phuket District, Phuket 83000, tel: +66 76 218 155